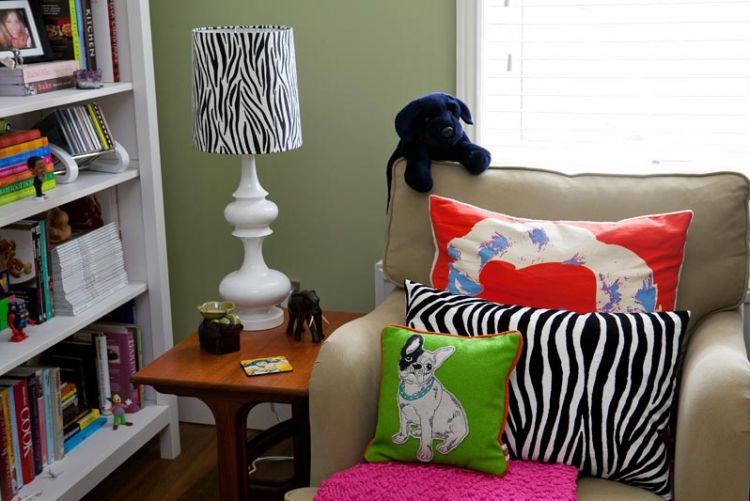 A mix and match of high street sales, flea market finds, and internet bargains are what make Stuart O'Sullivan's Stoneybatter house a home. It features in the new issue of the magazine, out now for €3.85. We've got some gorgeous extra pix online especially for your viewing pleasure!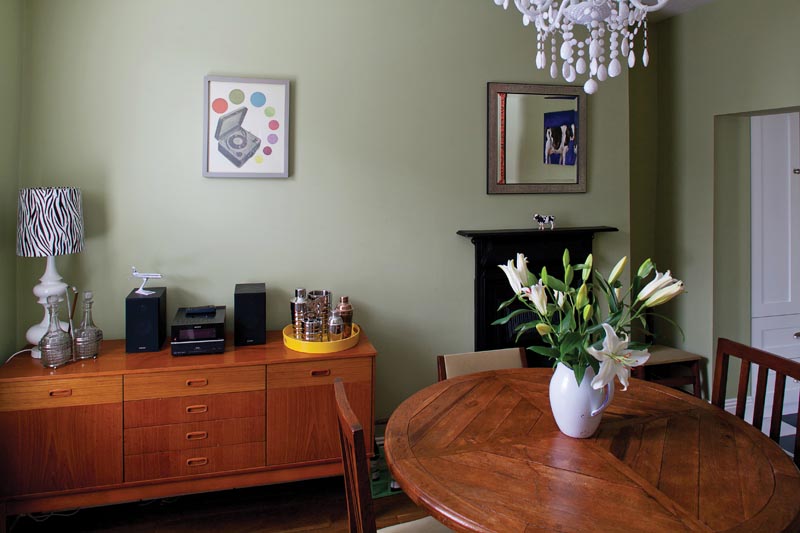 Stuart's dining room contains a sideboard from the Dublin Flea, while the table was sourced from his auntie for the bargain price of 400 duty free cigarettes.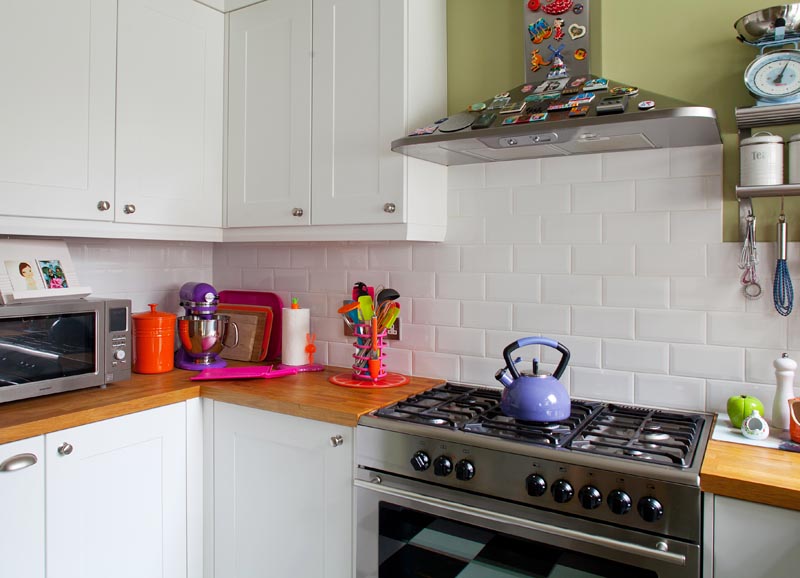 Custom-made cabinetry, bright accessories and subway tiles make for a calm, contemporary space in the kitchen.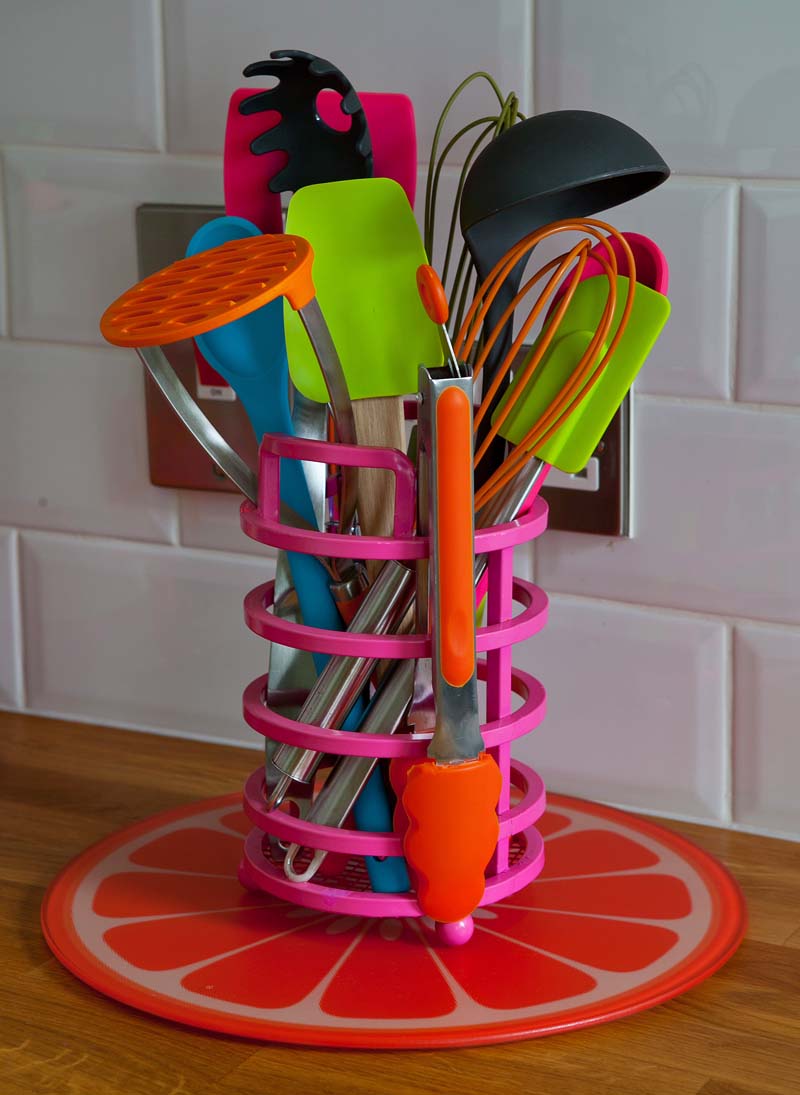 We love how Stuart uses bright accessories against neutral backdrops. It's a tactic that works really well in his cosy home.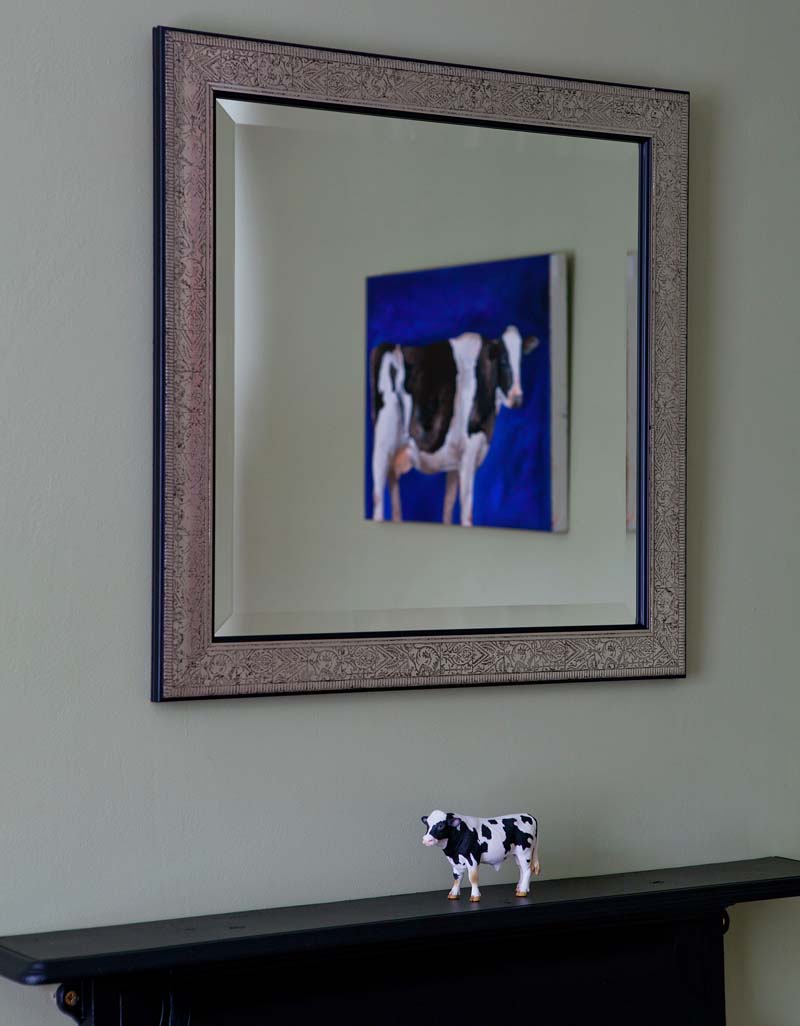 Accessorising is all in this house. "Not being able to display my favourite things would be my nightmare idea of design", explains Stuart. "Minimal with clean lines is not appealing to me". Favourite places to buy include TK Maxx, IKEA and the Marks & Spencer home department.
Moving upstairs, the master bedroom owes more than a nod to pop art.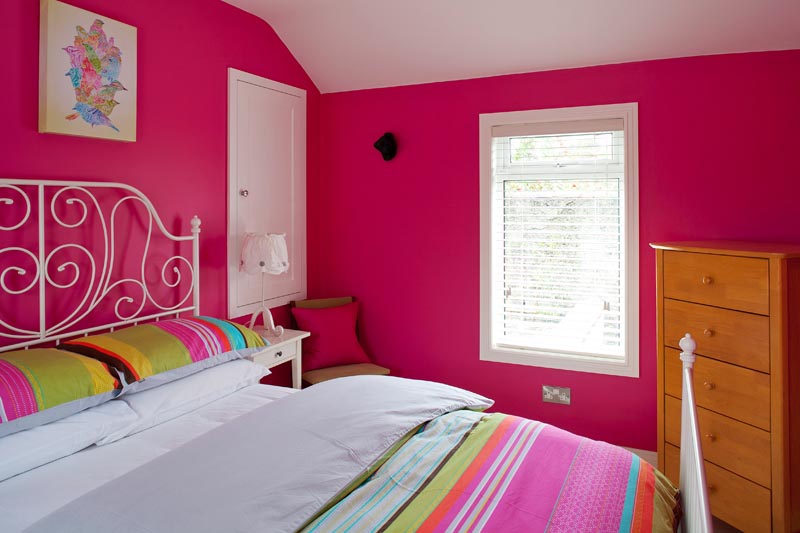 And the gloriously colourful guest bedroom.
Like what you see? We've got even more shots and info on Stuart's Stoneybatter hideaway in the January/February 2013 issue of the magazine. Look out for it on newsstands now!