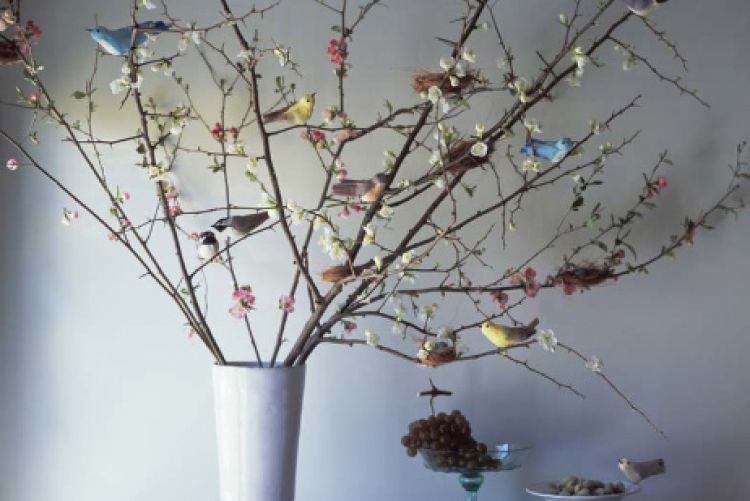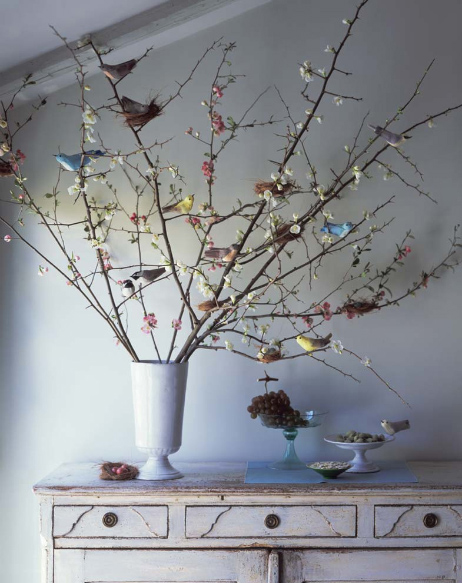 image via www.thelennox.com
I love decorating my home for Easter and one of my favourite things to do is create an Easter tree which I'm looking forward to making this weekend. Will you be decorating your home for Easter? I thought I'd share these images of Easter trees that have inspired me :)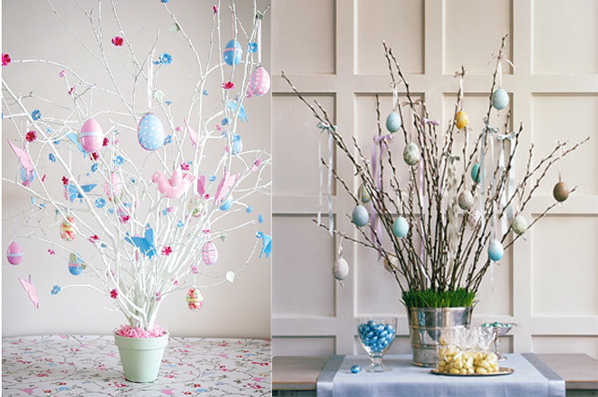 images via www.toriejayne.blogspot.com and www.marthastewart.com
If you want to create your own Easter tree, here's a step-by-step guide:
What you'll need...
branches (pussy willow, curly willow branches and cherry blossom sprays will work really well) or you can get your fella to cut some from your own garden!
a galvanised bucket/vintage jug/terracotta pot
oasis or sand to hold branches in place
moss to hide oasis
Easter decorations of choice
Steps...
place the oasis at the base of the bucket and arrange the branches how you want them
layer the moss on top to hide the oasis
simply decorate each branch as you wish
stand back and admire :)
I recently did a post about our favourite Easter decorations but here's a few that would be perfect for decorating your tree :)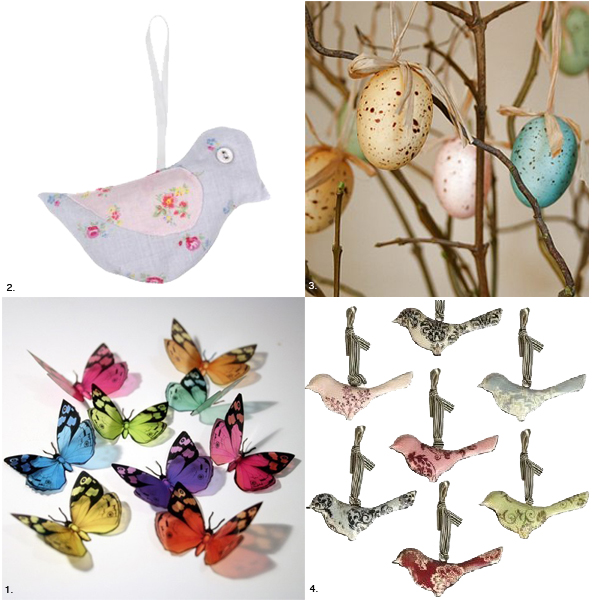 Butterfly decorations, €2.50, www.etsy.com
Hanging lavender bird decoration, €8.50, www.cathkidston.co.uk
Speckled egg decorations, €7.48, www.notonthehighstreet.com
Set of baroque metal hanging bird decorations, €29.95, www.carraigdonn.ie
We would love to hear from you if you have made your own Easter tree or if you've already decorated your home for Easter, leave us a comment in the section below!
Happy Easter!