A House and Home promotion
As the cooler months fast approach, we're all turning our minds to cosying in for autumn and winter, and updating for the new season.
With longer evenings spent at home, and often miserable weather outside, you're going to want to make sure this season's home updates are focussed on making your living and sleeping spaces as snug as possible.
Whether that's looking at your current heating situation or at other options to help insulate your space, or simply adding some warming touches like scented candles, cosy cushions, and a rug underfoot to absorb the cold. Maybe you need to take a wider look at your room - is your couch due for replacing ahead of evenings spent lying on it, or is your flooring bringing a chill to your room?
There are loads of big and small ways to make your space feel more cosy, homely and warm, and this is the time of year to get moving on it. With that in mind, we've compiled ten brilliant Irish businesses who can help you with whatever updates you're planning.
Brown Thomas
Brown Thomas stock a huge range of beautiful homeware brands like Bottom Drawer, Snuggledown, Tom Dixon, Diptyque, and Abigail Ahern among many, many others so a visit to their third floor is always a priority when in store. 
Which homewares are worth investing in to bring cosy vibes to a space?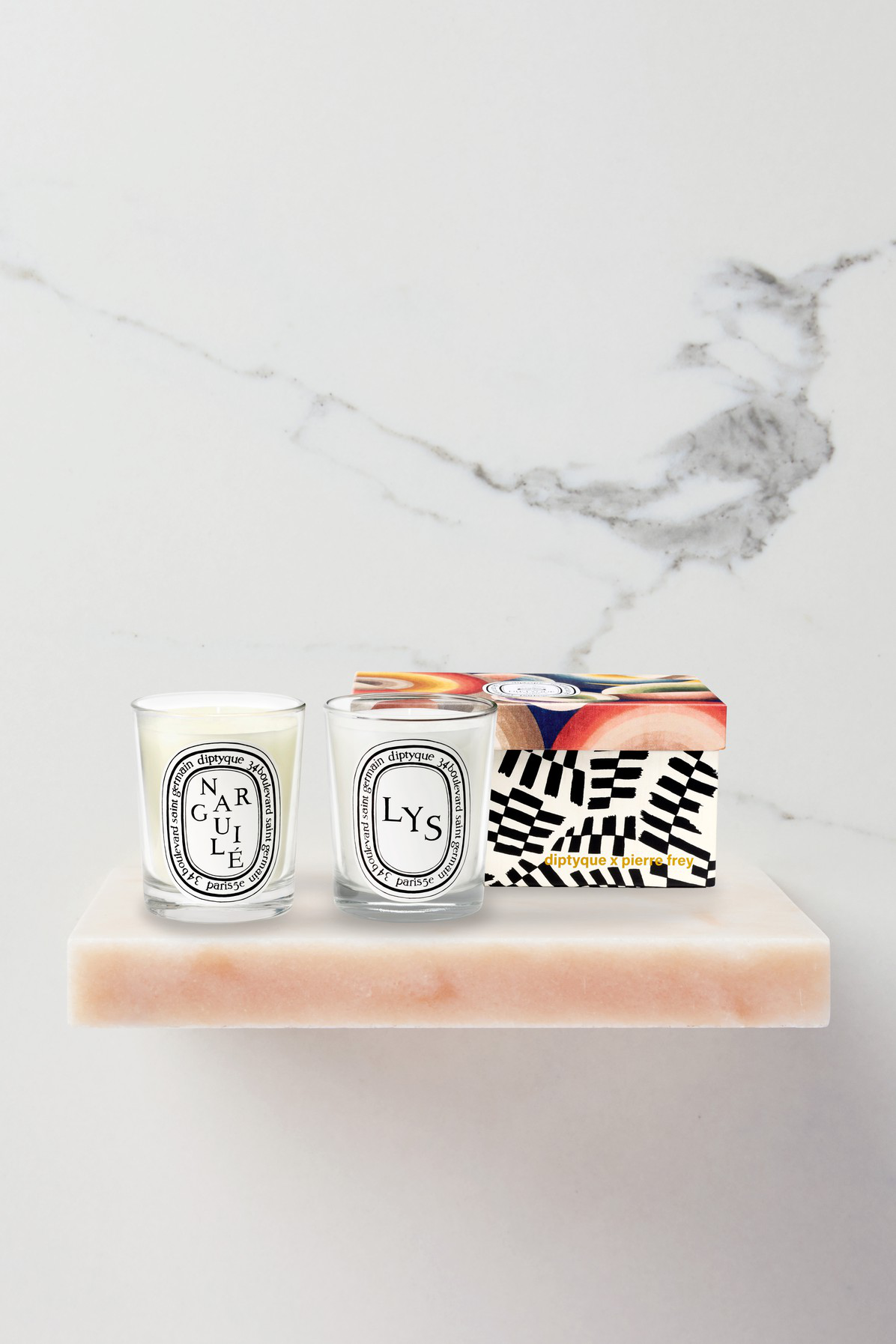 Candles are always a fabulous way to bring scent and warmth to a room. Look to brands such as Cire Trudon and Diptyque, or Irish brand Cloon Keen who have a gorgeous selection of winter scents too.
Are there any particular colours/styles that are trending for AW19?
We're seeing lots of beautiful rich colours coming through for AW19. Navy has become a staple for the past couple of seasons but we now we are seeing exquisite traditional autumnal shades such as amber and green coming through.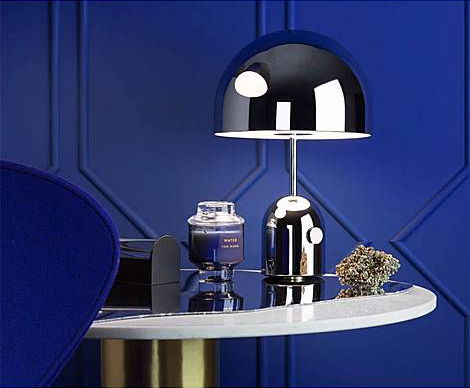 What is the number one thing to update for autumn?
The right lighting can create a real feeling of comfort and cosiness in your home as the days get shorter. The Living Floor at Brown Thomas is home to Tom Dixon, a brand renowned for the most innovative and modern lighting design.
Plants are also a great way to add that finishing touch to a room. If you're not green fingered, look to acclaimed designer Abigail Ahern, whose collection of faux flowers and plants offer up a contemporary twist on faux botanicals and give an amazing illusion of realness.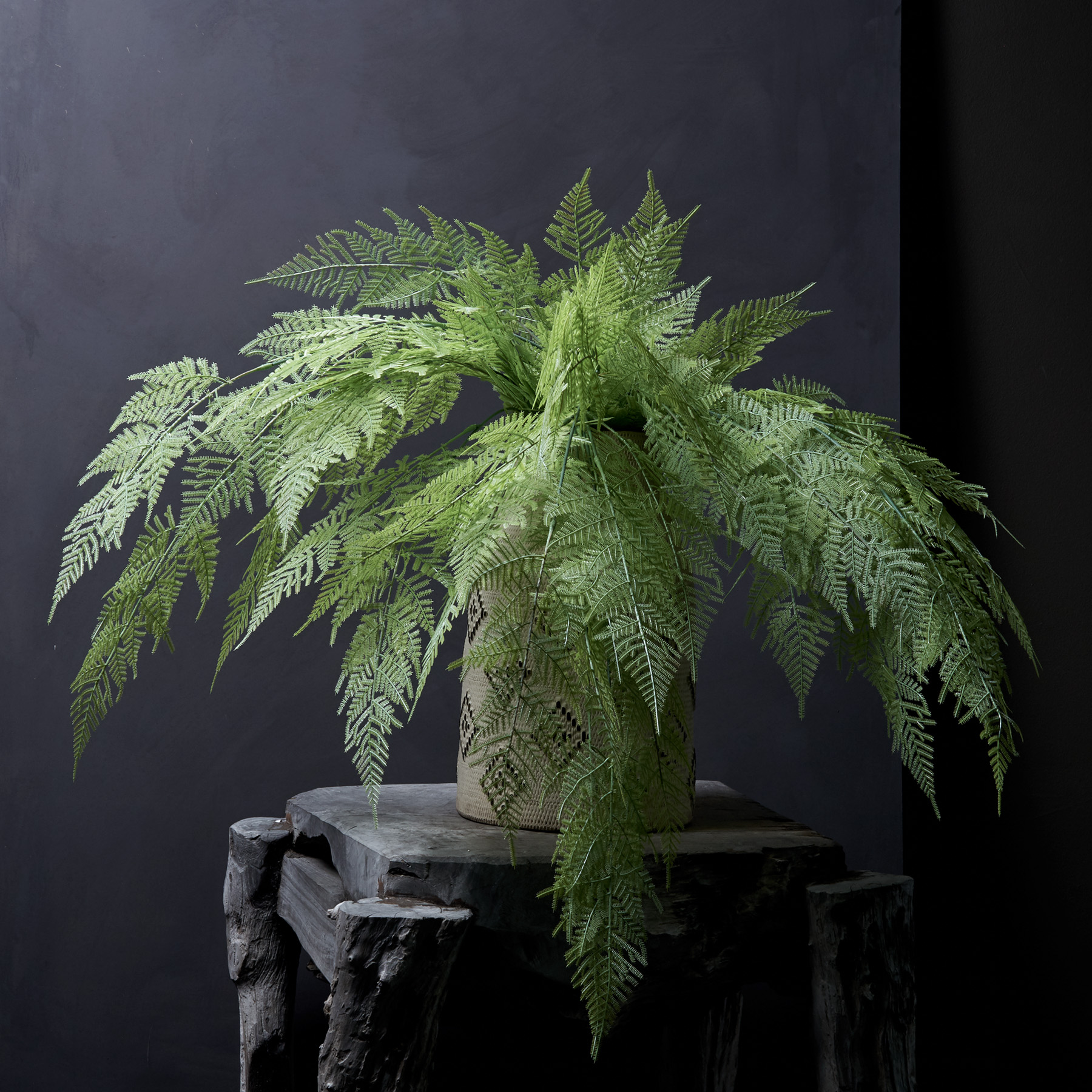 New bedding is important too and adding an extra tog in a duvet for winter; there is fantastic design developments now where you can get duvets with heavy heights but they still feel light and fluffy, perfect to create that hotel experience at home!
What is your top tip for making the home more cosy?
Adding texture to rooms can help create a lovely cosy feel to your home in winter. For sitting rooms, add soft throws and blankets; Helen Moore designs luxurious faux fur throws in the softest finish or add a dash of colour with a multi-coloured striped wool throw from Missoni.
Cushions are a great addition also; Les Ottomans design the most stunning silk velvet cushions in bold prints.
Find out more about Brown Thomas' home offering at brownthomas.com/living, or catch them on Facebook and Instagram.
Casey's Furniture
Casey's Furniture stock a wide range of furniture and homewares so you can kit out the whole house in time for the colder months. 
Which pieces of furniture are worth investing in to bring cosy vibes to a space?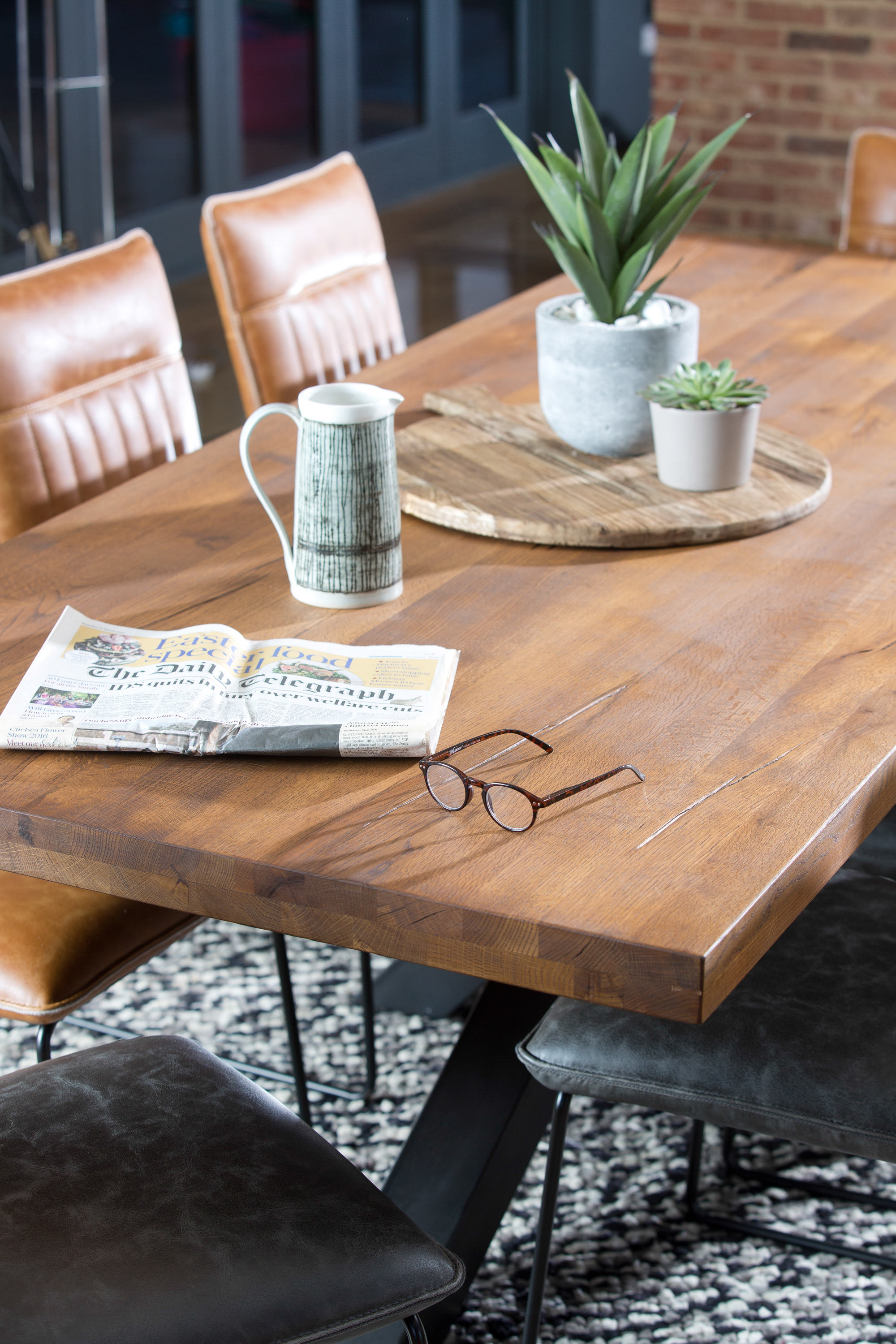 When it comes to dining and cosy autumn feasts, you can't beat a generous statement dining table in solid wood. The chunky Heathfield Holburn dining table, combines slick city chic design and classical character in a beautiful piece of furniture that friends and family with gather around for years to come. Keep everyone at the table in comfort with upholstered dining chairs such as the Cooper in Tan or Grey to complete the look.
In the bedroom, the warm tones of the rustic oak Cali Bed adds a warm and cosy feel to the bedroom, while it's modern design and clean lines work well in more contemporary spaces. Practical and pretty, upholstered Amelia bed is a fantastic combination. It has been designed to be a practical space saver in your home.
Are there any particular colours/styles that are trending for AW19?
Warm autumnal tones such as deep reds and burgundys paired with key materials such as wool or sheepskin rugs are always a hot trend during A/W months. With soft lighting and dark wooden accents throughout a room, you can be sure it will add a cosy, inviting atmosphere when you step in from the cooler evenings into a beautiful home. 
What are the cosiest options when it comes to sofas?
Corner groups are hugely popular in the last few years, allowing people to make the most of their living  space, and to sit and stretch out together in a less formal style, perfect for cosy nights by the fire, in front of your favourite movies or box sets.
The Fulton corner group is made for enjoying lazy autumn evenings lounging in complete comfort. This spacious sofa is finished in soft grey upholstery and features ratchet-adjustable headrests for optimum comfort and support.
What is your top tip for making the home more cosy?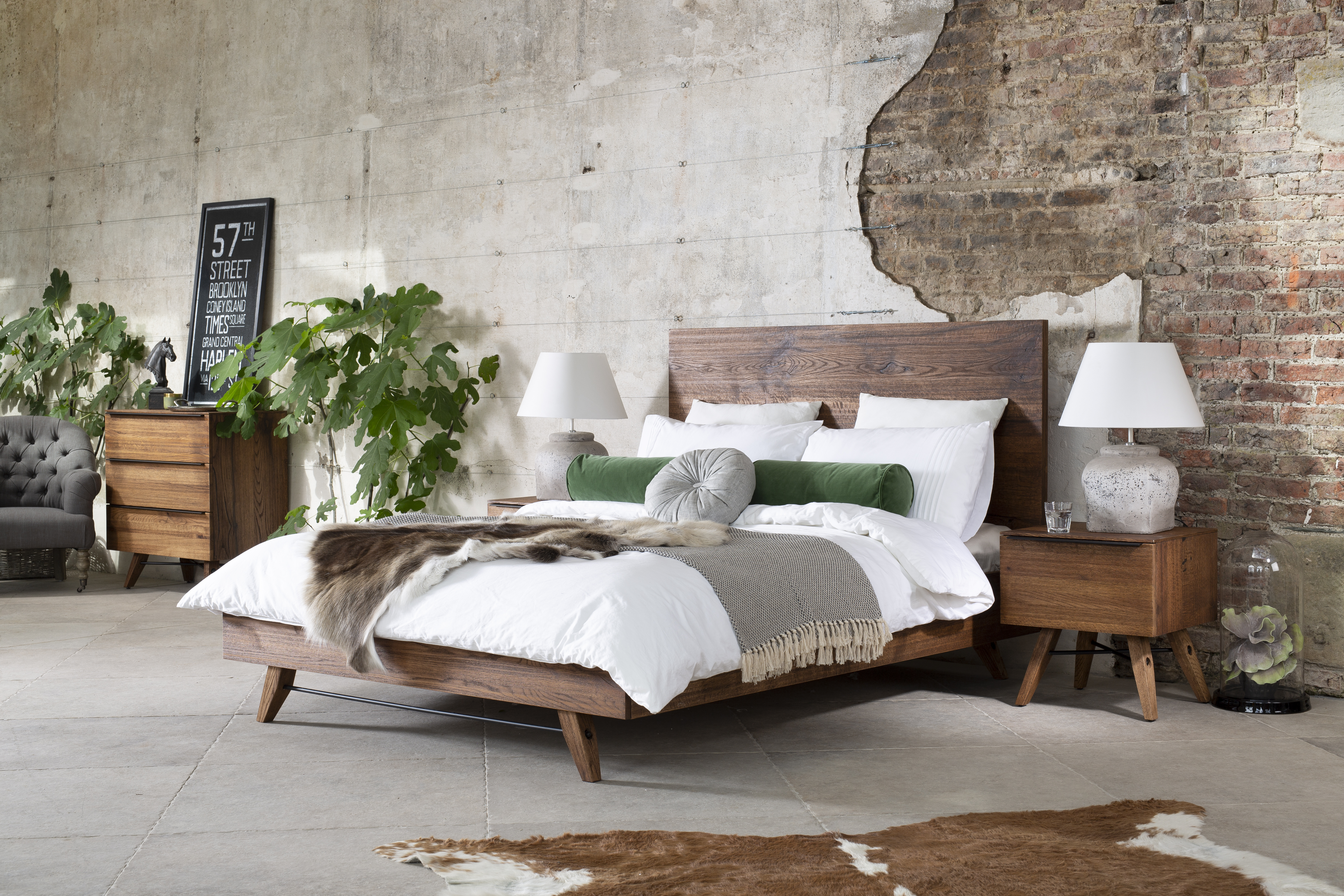 The finishing touches and finer details in any room are what make a house a home. Large rugs with rich tones can transform your floorspace without the ordeal of refitting your room.
Lighting is also important, as it sets the tone and mood of the room you are in. Lamps with large shades have a way of dispersing light throughout a room without overpowering its surroundings. As the evenings get darker, beautiful lighting is always welcome as you cosy up on the sofa for an evening by the fire.
Find out more about Casey's Furniture's home offering at caseys.ie, or catch them on Facebook and Instagram.
Ceadogán Rug Makers
Ceadogán Rug Makers offer handmade, one-of-a-kind rugs that are crafted with meticulous attention to detail. They believe in conscious production, using natural, renewable materials and make all their rugs in their studio in Wexford.
How can rugs help with bringing cosy vibes to a space?
The contemporary interior tends to be more minimalist than the traditional one. Less emphasis on curtains and cushions and drapes. Pop in a rug and you immediately introduce focus, colour and texture, with the added bonus of sound absorption.
Rooms need a focal point, an invitation to sit and linger, to read a book, share a glass; a rug under your feet does just that.
Are there any particular colours/styles that are trending for AW19?
Pattern and colour in rug design continue to be very popular. Our most recent and very edgy collection "Ripple Effect" by Deirdre Breen offers both - energising a space in situ.
The More restrained and neutral palette used by fashion Designer Helen Cody have a timeless appeal. These designs have a 'classic' quality, equally at home in a contemporary or more traditional home.
Increasingly, clients are embracing the #sustainable living. Buying ethically, locally produced has become a priority for many. Ceadogán Rugs are made in Wexford, using 100% wool.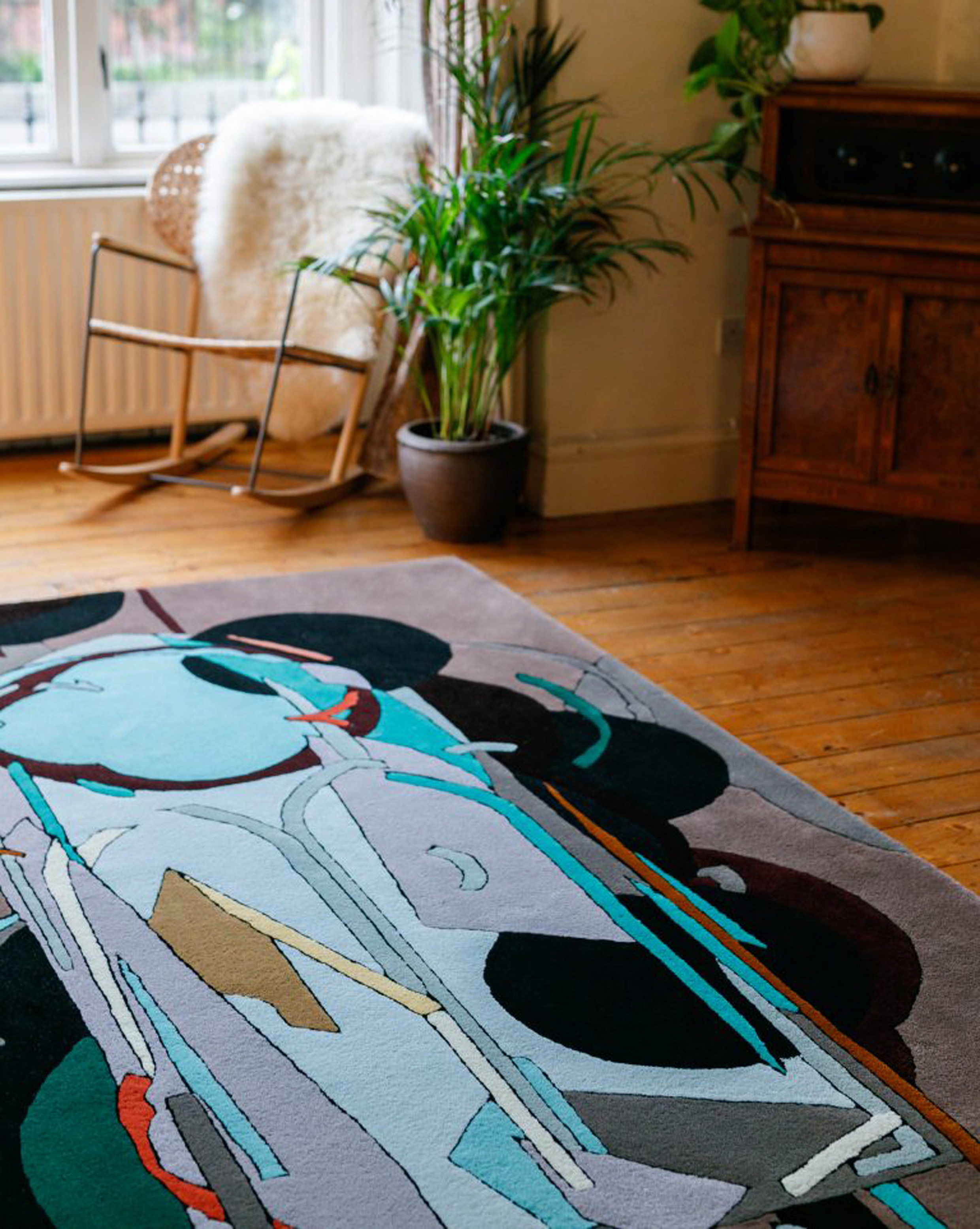 Do you recommend specific types of rugs for specific rooms?
It is really a matter of taste and style. We stock 11 designer collections and a selection of firm favourites in our Ceadogán Classics. Your rug can be customised to suit your individual interior. Sizes, and in most cases colour ways, are flexible.
What is your top tip for making the home more 
cosy

?

Rugs or cushions! You can create a connection between rugs and cushions in a room. Use a tone on tone approach in choosing the colours or opt for vibrant contrast.

Find out more about Ceadogan Rugs' offering at ceadogan.ie, or catch them on Facebook and Instagram.
Heat Design
Heat Design stock a range of heating options, from stoves, to fireplaces, to gas and electric fires. With over 40 years' experience in the business, they know a thing or two about finding the perfect heating solution for you.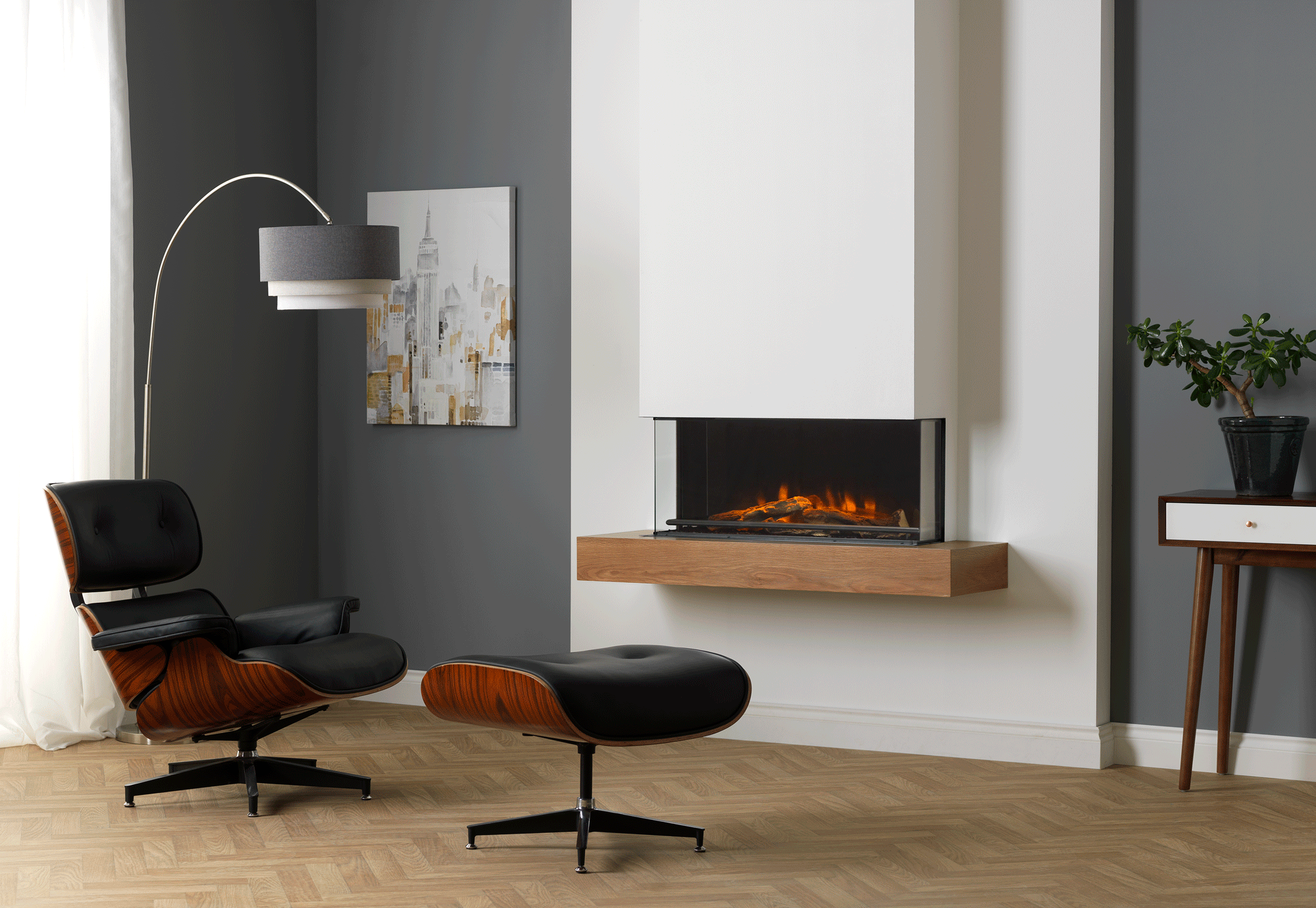 When is the best time of year for changing stove/fireplace?
Any time from July through to September is ideal, but there's nothing stopping you purchasing a stove or fireplace in the spring when home owners naturally start cleaning and reorganising. There are a number of reasons for choosing this time of year including the fact that you're not reliant on your stove as much during the milder weather so downtime isn't as big an issue. There is a greater availability of stock during these months, and you may get a better price as demand isn't as high.
However the main reason is the availability of installers. Autumn and Winter are extremely busy for stove retailers and installers. The moment the temperatures start to drop, people naturally start thinking about their home heating, and those damp and cold winter nights ahead. Stove installers books fill up very quickly and you could find yourself on a long waiting list for installation.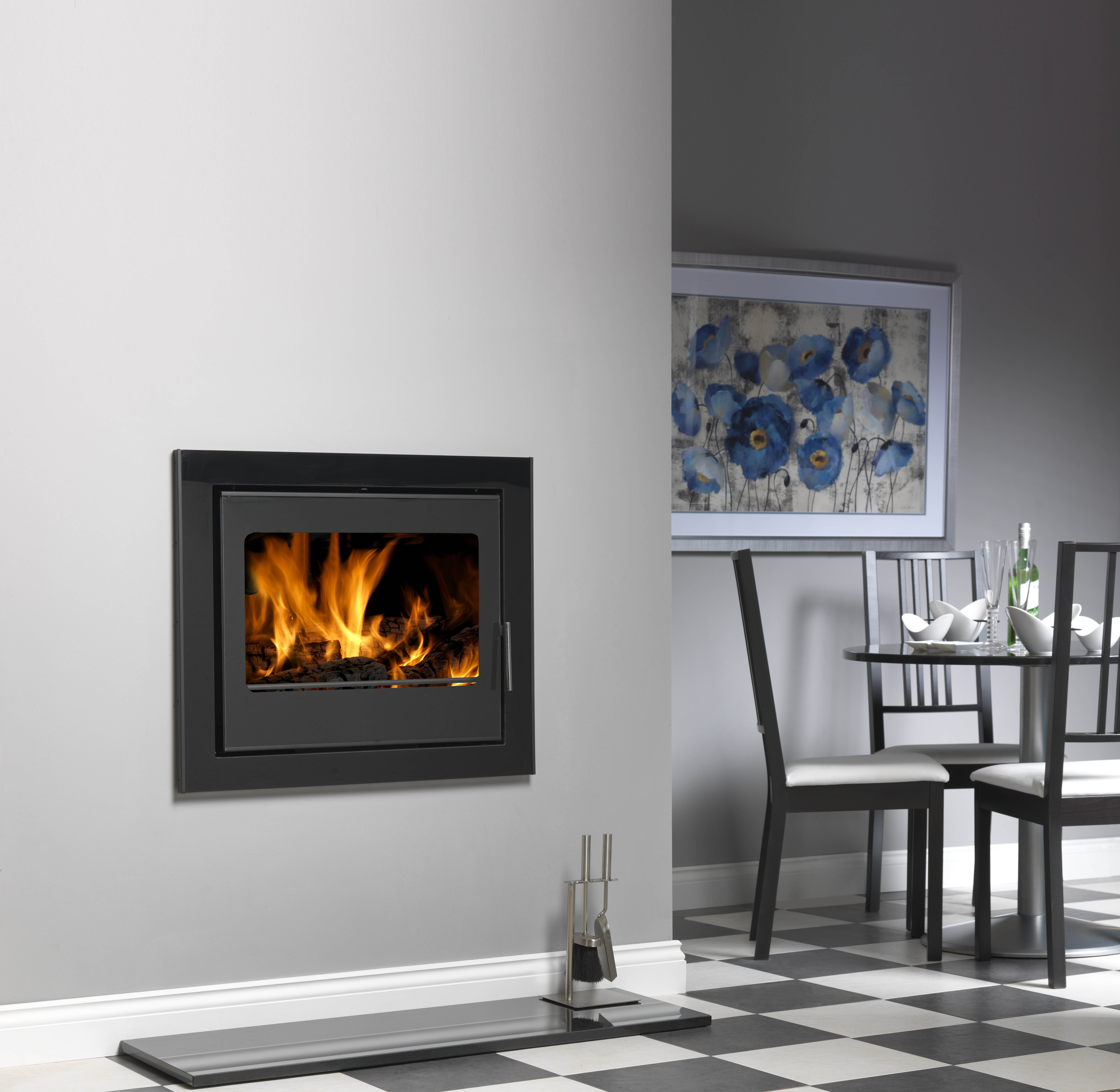 What are your top tips for choosing the correct heating solution for your home?
People need to decide on the type of heat they would like from the open fire to a stove to gas appliances to electrics. This is driven by a number of factors - how quickly people want their heat, how long will the appliance be used for, does the home have a chimney or can one be installed, does the home have a gas connection. One of the main factors is what the home owners are used to, or have grown up with.
They need to consider what heat is required for the space they plan to use. The size of the room to be heated is the first decision that has to be made and we have a simple to use calculator to help with this. The other factor in this measurement is the insulation of the home/room. A knowledgeable shop or installer will go through all these options to make sure that the right appliance is chosen.
What are the benefits of switching to stove heating?
The main benefit of stove heating is that they provide an additional heat source that can make a room more comfortable. They provide much more efficiency than an open fire, which loses up 80% of its heat up the chimney.  They also add atmosphere with a real flame picture. Stoves bring a homely feel and allows homeowners to have a lit appliance that can be both highly efficient and safe.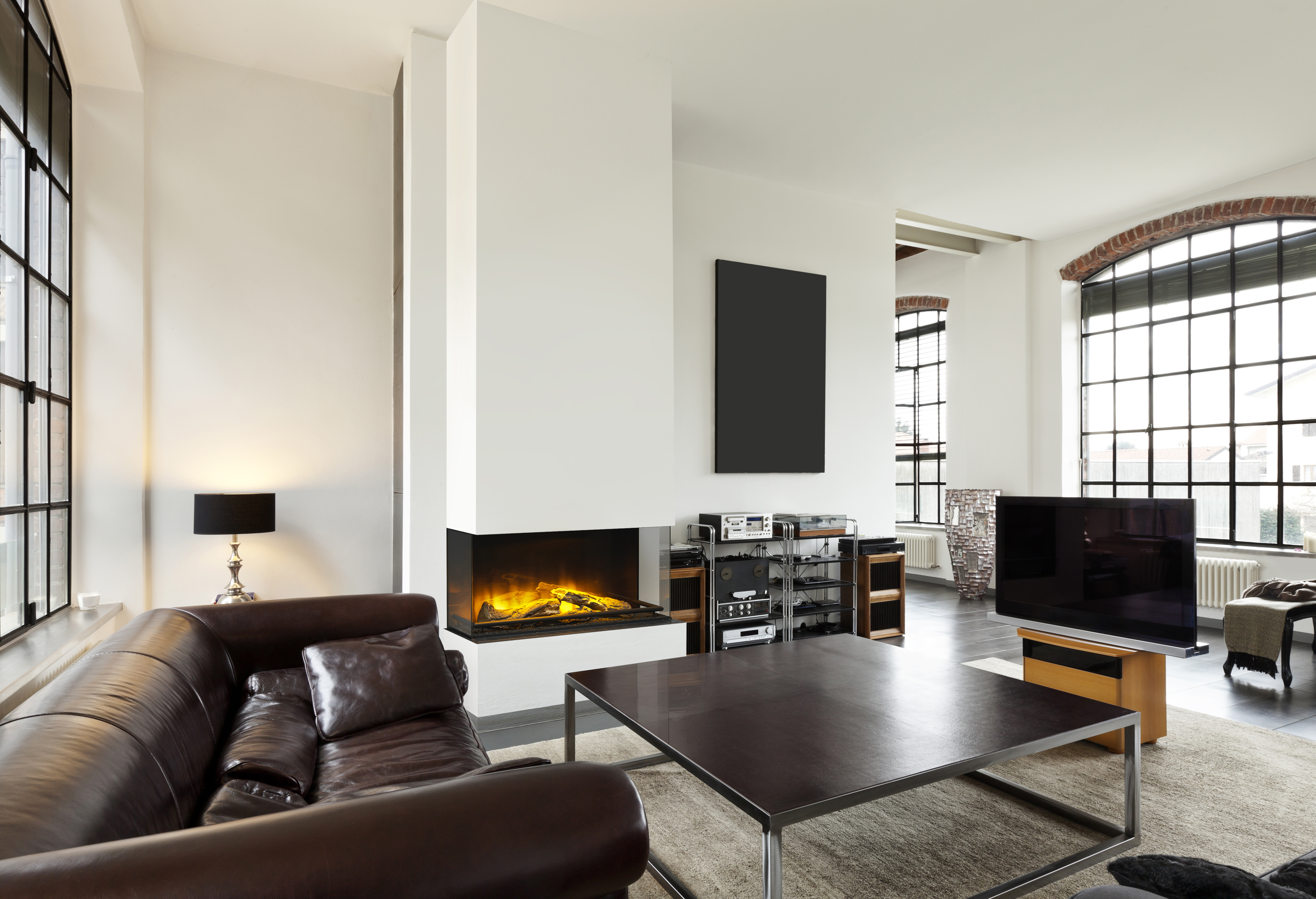 A wood burning stove runs more efficiently when kilned dried or seasoned wood is used, compared to the multifuel stove. Due to the EU cutting carbon emissions stove manufacturers are moving towards wood only burning units as these units produce less carbon than solid fuels.  Most wood burners are now eligible to be burned in designated smoke control areas. Better for the environment and many are now eco-design ready and 2022 compliant.
Multifuel stoves are perfect for customers who like to burn a mixture of wood, coal and peat. Boiler stoves offer a cost efficient alternative to the more traditional open fire and can be incorporated into any existing heating system, whilst also providing an eye catching centrepiece in your home. It gives the homeowner more control over their heating bills.
What is your top tip for making the home more cosy?
Clean and service your stove ahead of winter. Every working stove will need an annual inspection of consumables to ensure that it is fit for use during the heating season. Consumables include rope seals, fire bricks, glass (if cracked/damaged) and internal parts. For the best performance, a stove should be serviced once a year, ideally at the end of the heating season or before the approach of autumn to allow time to source spare parts if needs be.
Find out more about Heat Design's offering at heatdesign.ie or catch them on Facebook and Instagram.
Kashan Carpets and Flooring
Design-led flooring that's stunning and easy to look after is the name of the game at Kashan Carpets and Flooring. Each comes with a selection of customisable styles, finishes and formats so you can create something special and personal to your home.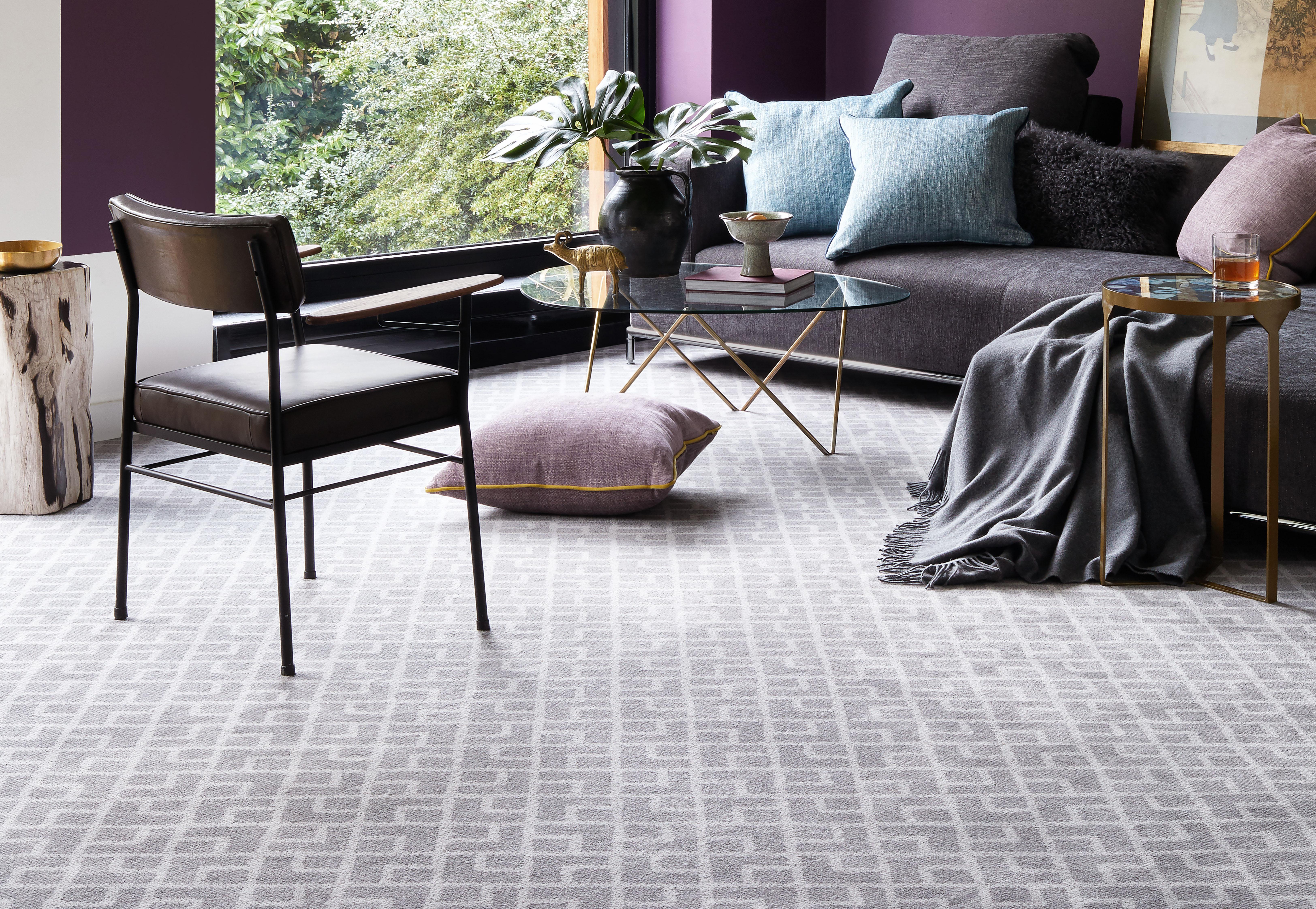 How can 
carpets

 help with bringing cosy vibes to a space?

Carpets can be used to create cosiness and warmth to a room by adding texture and colour. Some of the new generation fibres are really soft underfoot, creating that feel of luxury at affordable prices, and by careful selection of colours, you can really add warmth to a room. You can view carpet ranges from all the principal manufacturers at Kashan's showrooms in Sandyford and Kilkenny.

If you have a large open living space with hard floors, it can be broken into separate individual zones with clever use of rugs. At Kashan Carpets and Flooring we have an extensive rug showroom in Sandyford. We stock all types; machine made, hand-knotted, traditional and contemporary designs. There is something to suite every décor and price point.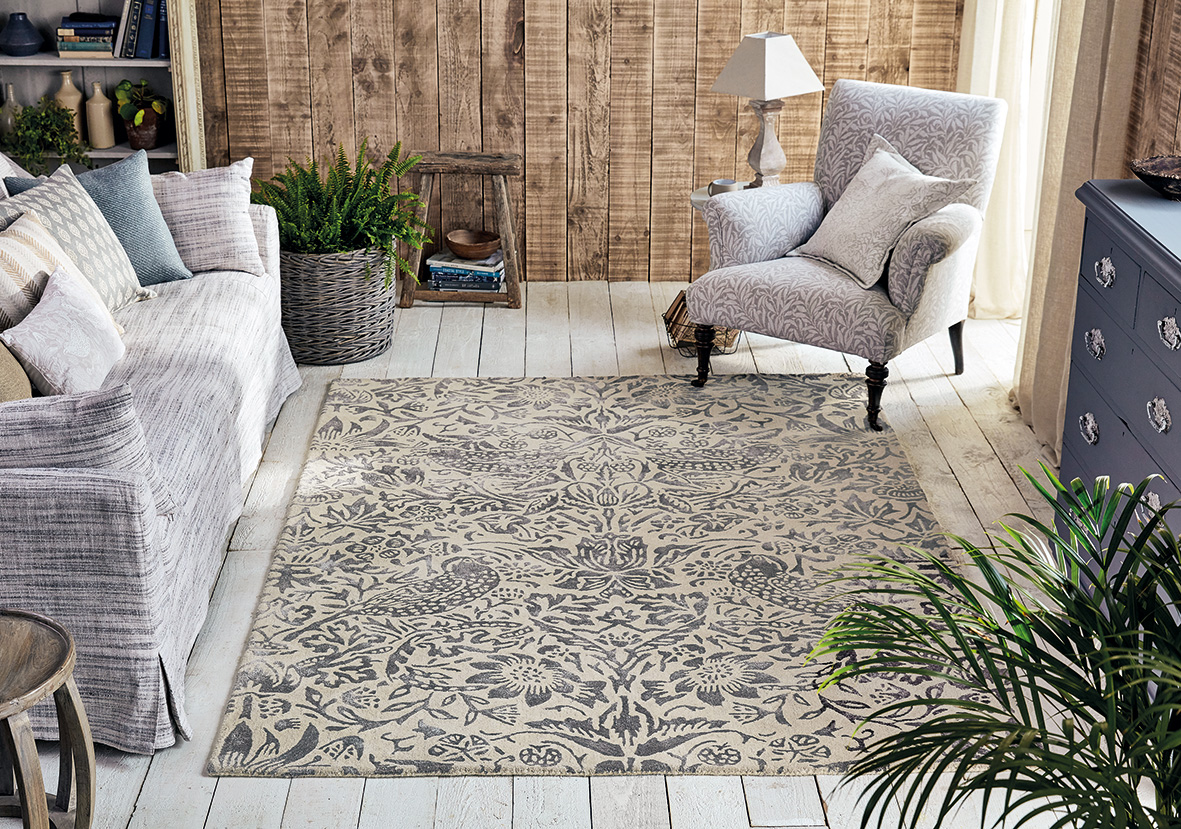 Are there any particular colours/styles that are trending for AW19?
Trending colours in carpeting are still mainly the greys in the light to mid shades, however there is some return for other colours such as rich blues starting to come through in both rugs and carpet. In rugs, we are also seeing the introduction of lime greens.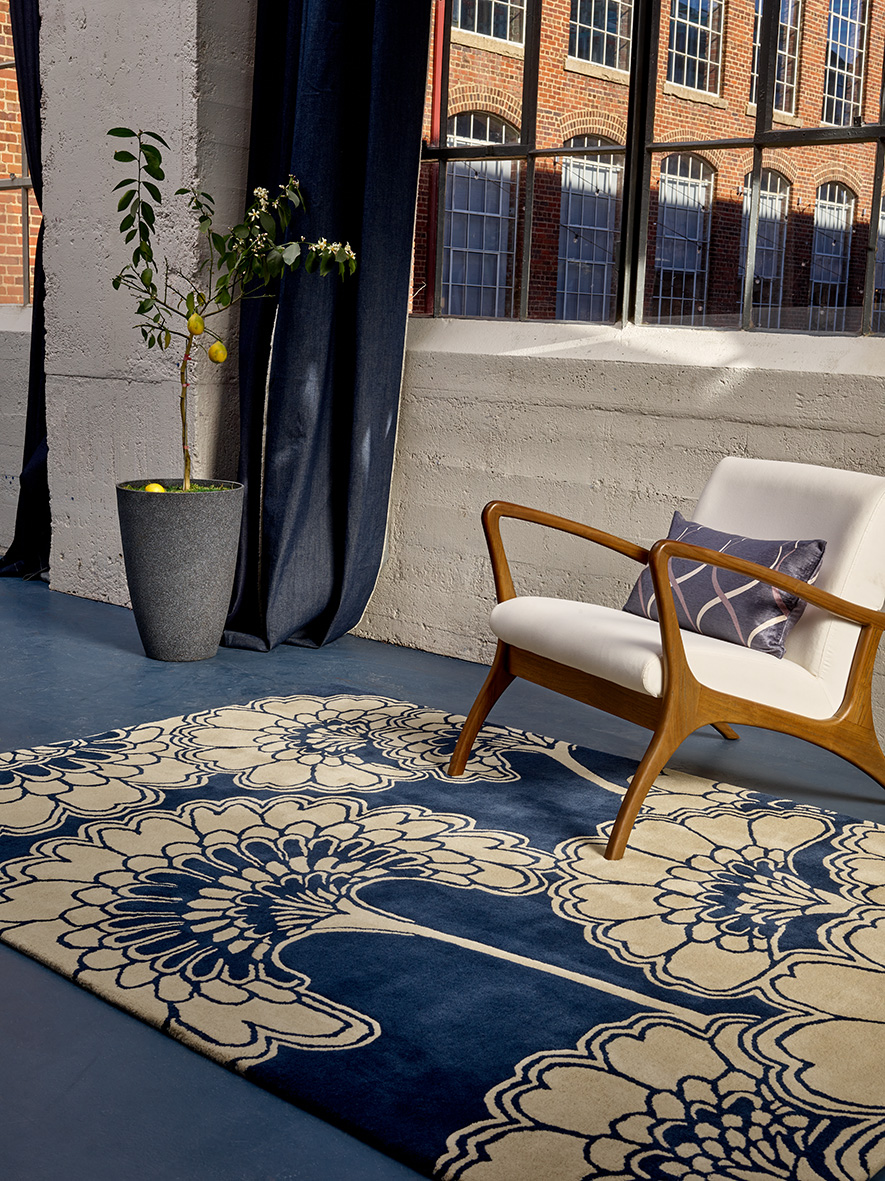 Do you recommend specific types of
carpets

 for specific rooms?

Soft yarns are very much in favour for bedrooms, feeling soft and cosy underfoot. These are made from polypropylene and are stain resistant making them easy to clean. There is also a variety of pile height and weight, giving a more luxurious feel with higher piles. Slightly more expensive but harder wearing, look at collections made using nylon yarns. These have a smoother surface giving a more velvet like finish.

Many customers like to create a more dramatic look on staircases and landings, making it a real centrepiece in the house. There are a number of ways to do this; either by using a dramatic colour or introducing some element of design or texture in the carpet. We can also add interest by fitting your stair carpet as a runner up the centre with a border added on the sides. Make sure to choose something harder wearing for stairs, as this is the space in a house which takes the most abuse.

Find out more about Kashan Carpets and Flooring's offering at kashancarpets.ie or catch them on Facebook and Instagram.
National Lighting
State of the art lighting is National Lighting's speciality, and pieces with a wow factor is their go-to. With over 3,000 products on display in their showroom and more available to order, choice is not a problem!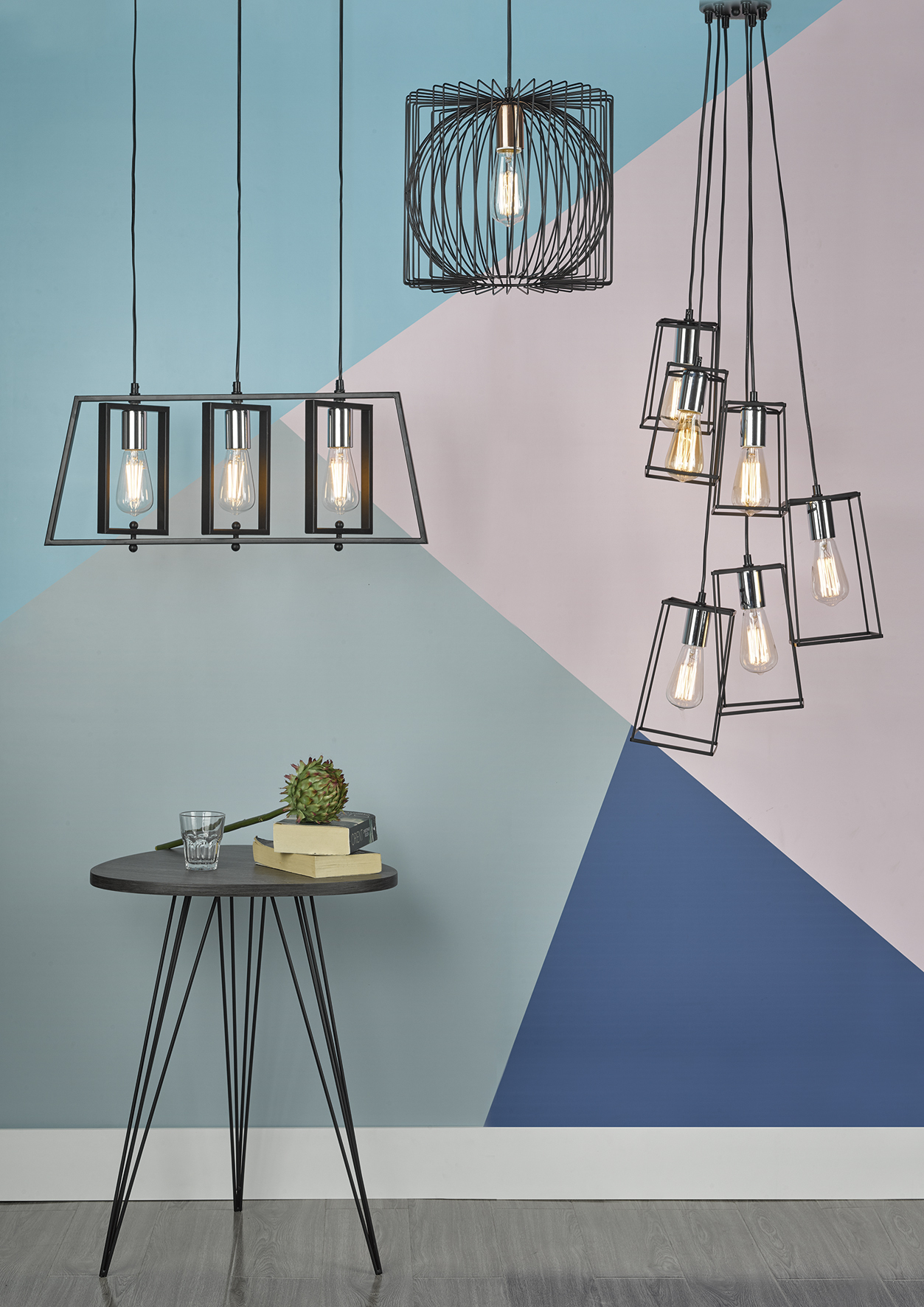 Are there particular kinds of lighting that bring cosy vibes to a space?
It's worth thinking about the type and colour temperature of light fittings or bulbs selected when you're trying to create a cosy or warm atmosphere. Filament bulbs for example cast a lovely warm glow. Light fittings with a colour temperature of 2700 or 3000 degrees kelvin are on the warmer end of the colour temperature scale.
Focusing on accent lighting rather than general or task lighting can change the atmosphere of a room very quickly – lighting that focuses on specific points in a room – table lamps, floor lamps and wall lights can all help to create an atmosphere when an overhead light is not required.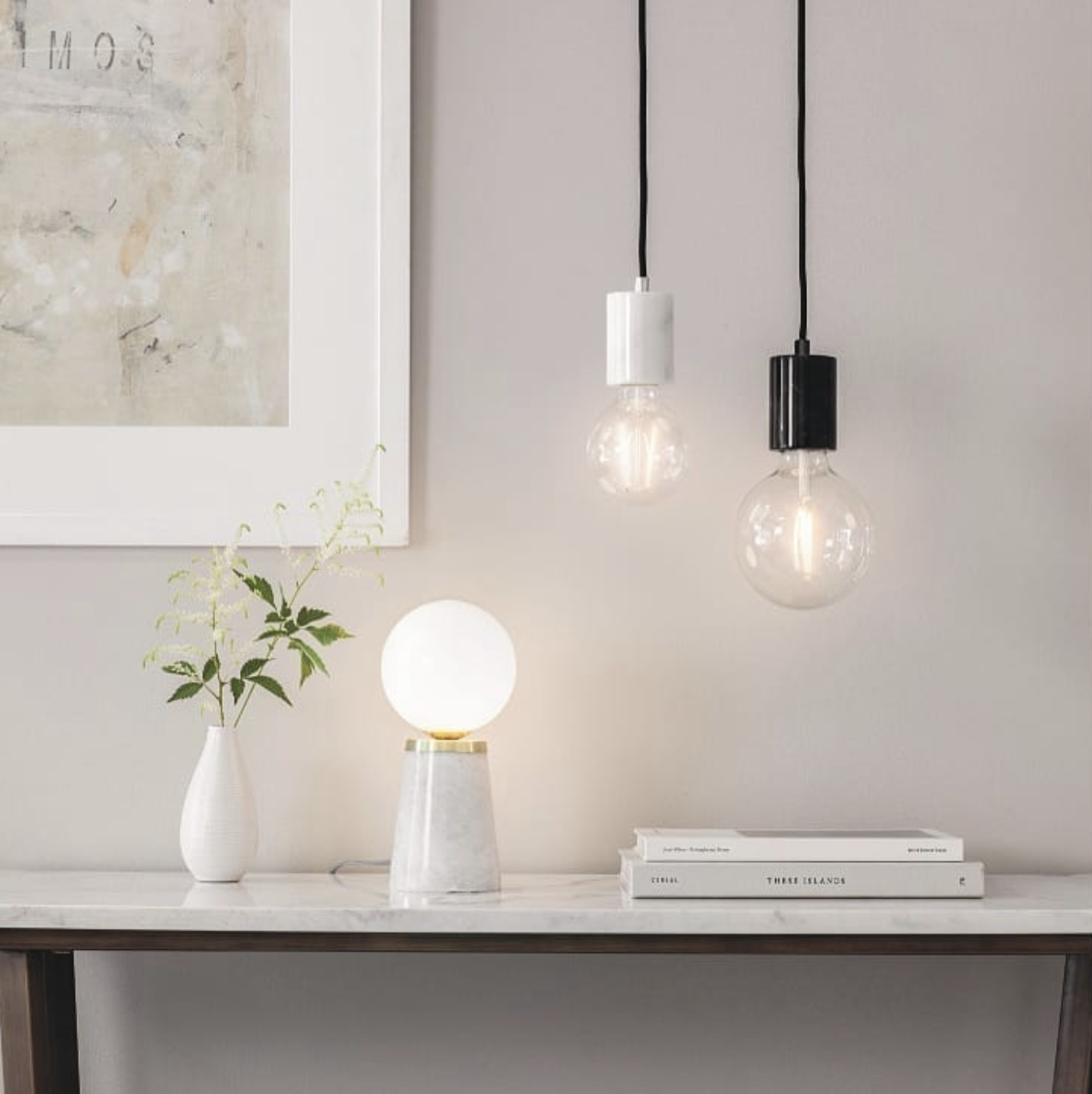 How can layered lighting be cleverly used to make a room feel snug and warm?
Uplighters, table lamps and accent lighting around a room's perimeter can be utilised to create an relaxed, cosy feel. Having different types of lighting on separate switches can help to create layers of light – for example, wall lights switched separately to overhead lighting.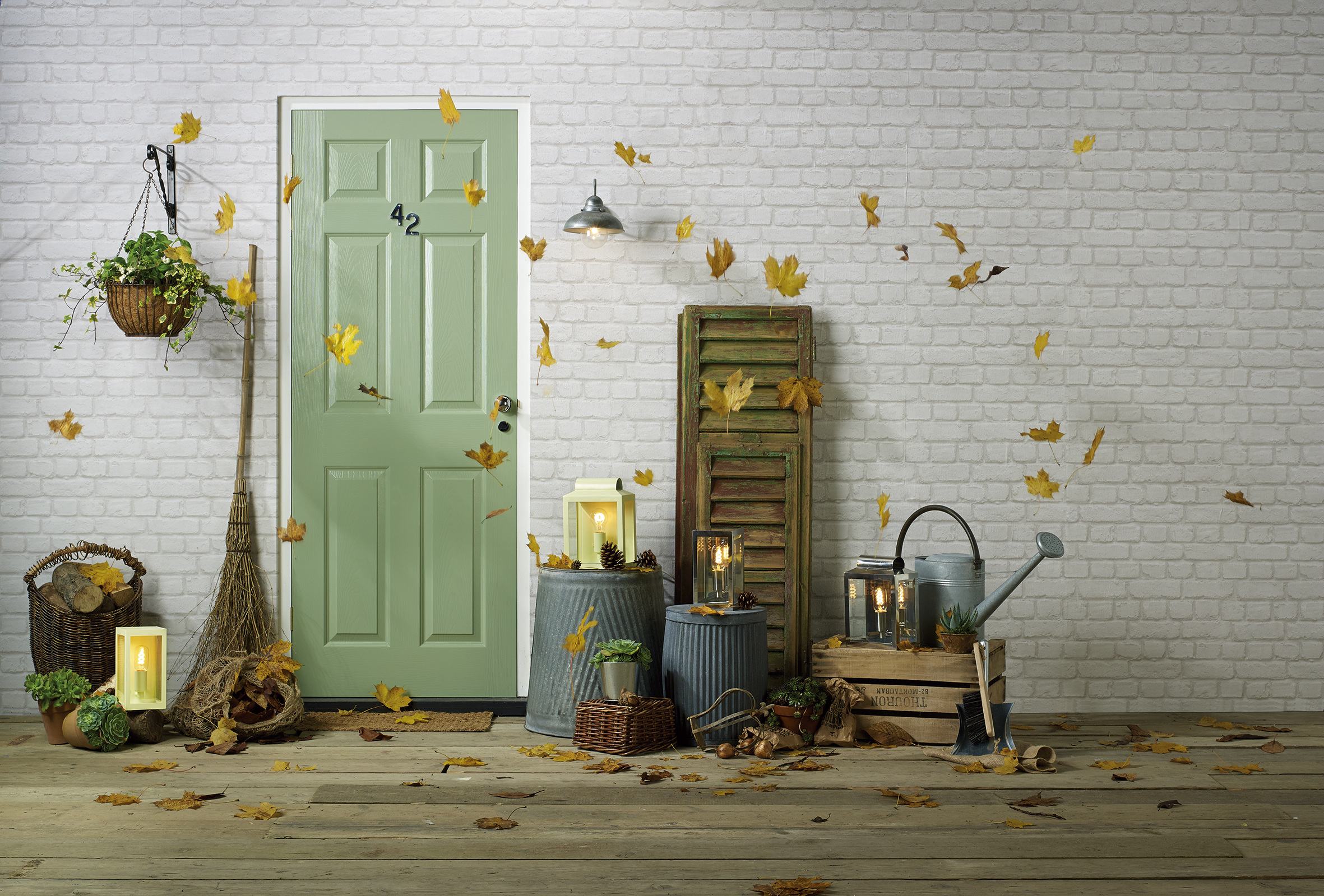 Are there any big lighting trends for AW19?
Trends for AW19 include earth tones and neutrals – nature inspired hues, tactile finishes and brass continue to be very popular.
What is your top tip for making the home more cosy?
Dimmer switches are great for controlling lighting and for facilitating the lowering of light to create atmosphere for entertaining, they can also be turned up to maximum to illuminate the room when required.
Find out more about National Lighting's offering at nationallighting.ie or catch them on Facebook and Instagram.
Shutters of Dublin, Cork and Galway
Specialist in Plantation Shutters, and offering a wide variety of bespoke shutters in a range of styles and materials, including unbreakable shutters, hardwood shutters and waterproof shutters, all custom built to your personal style and measurements.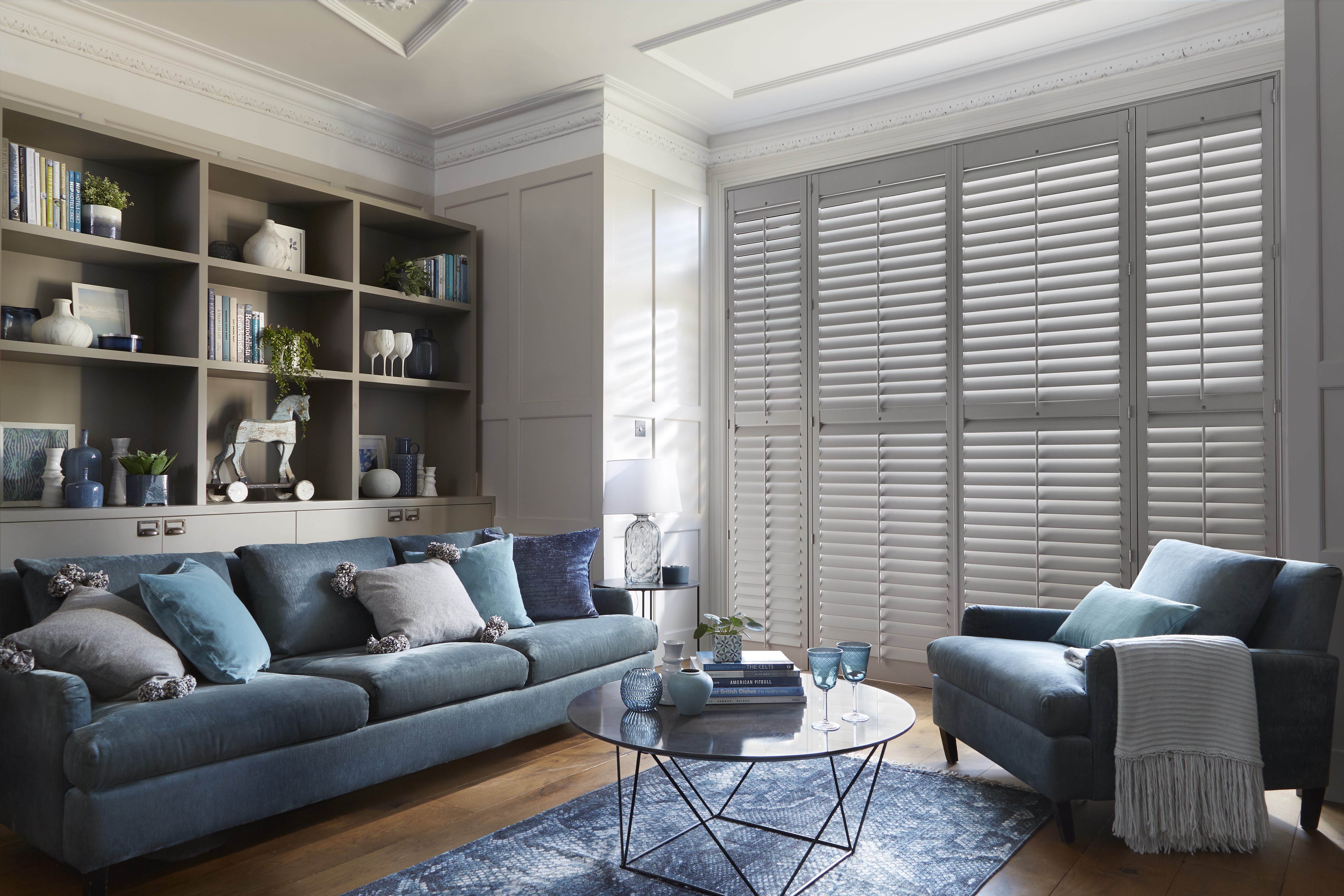 When is the best time of year to change to shutters?
Shutters are so versatile, they not only help retain the heat in your home during the crisp colder weather, but, when the temperatures soar, they will help keep your home cool and comfortable, so they aren't seasonally dependent.
However as our shutters are ideal window dressings for the autumn and winter months, we suggest that you change them in time for them to be happily installed on your windows when the temperature begins to dip outside.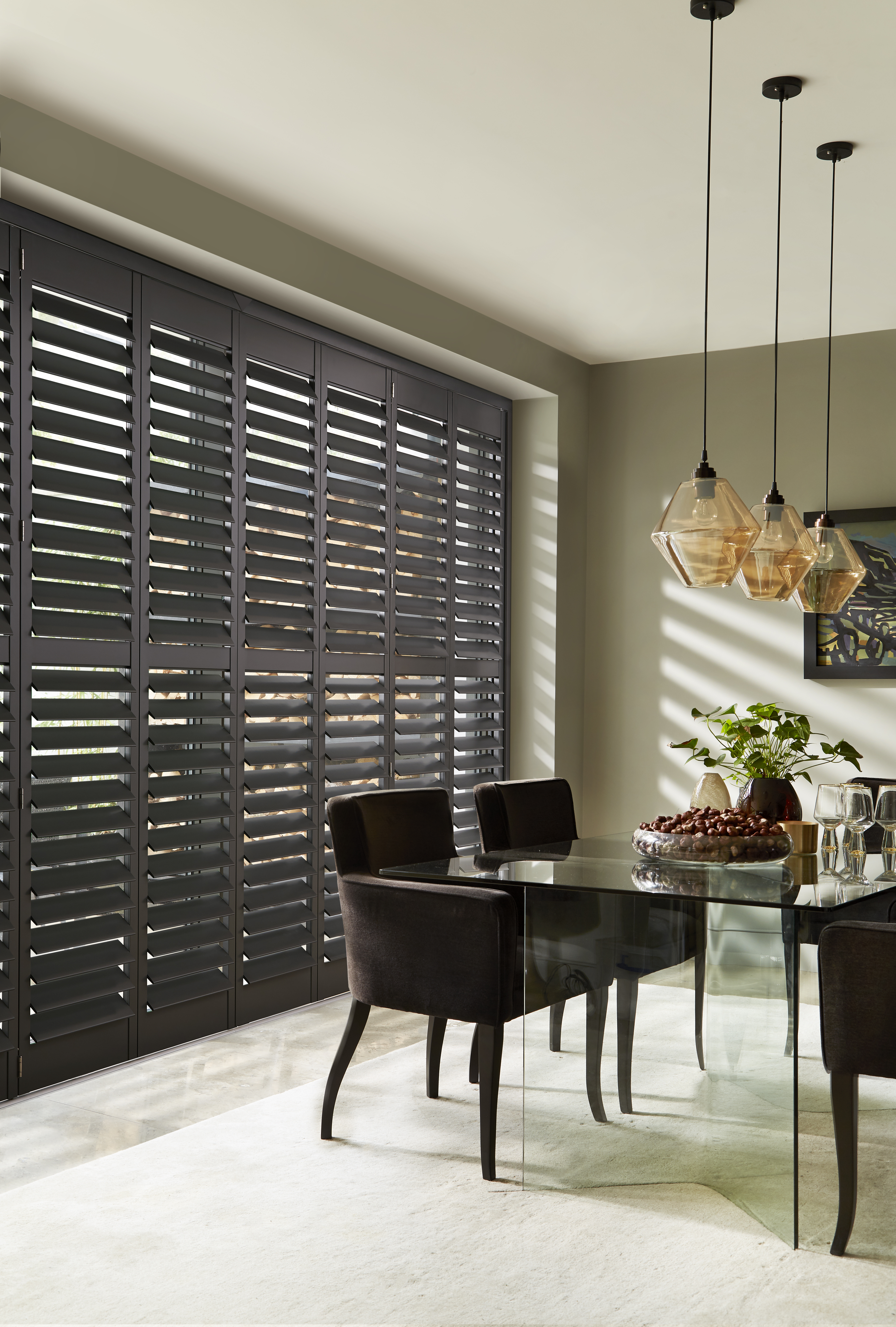 Why are shutters an ideal window dressing for AW19?
When the days begin to get shorter, our plantation shutters can really help to shelter you from the harsh outside elements. They act as great insulators  keeping not only the warm air in, but the cold air out. Closed plantation shutters will act like extra double glazing on your windows and so will insulate your windows really well.  Shutters also work really well for eradicating draughts.  With hardly any heat escaping and less cold air coming in - you won't have to crank up the heating - thus you can reduce your heating bills during the winter.
Shutters give excellent privacy - which really helps in the autumn and winter when we're more likely to have our indoor lights on. Our Split Tilt Shutters allow you to close the bottom louvres while leaving the top louvres open for privacy. This shutter option is perfect for autumn and winter when daytime light can be scarce - you can leave the top louvres open while closing the bottom for maximum privacy.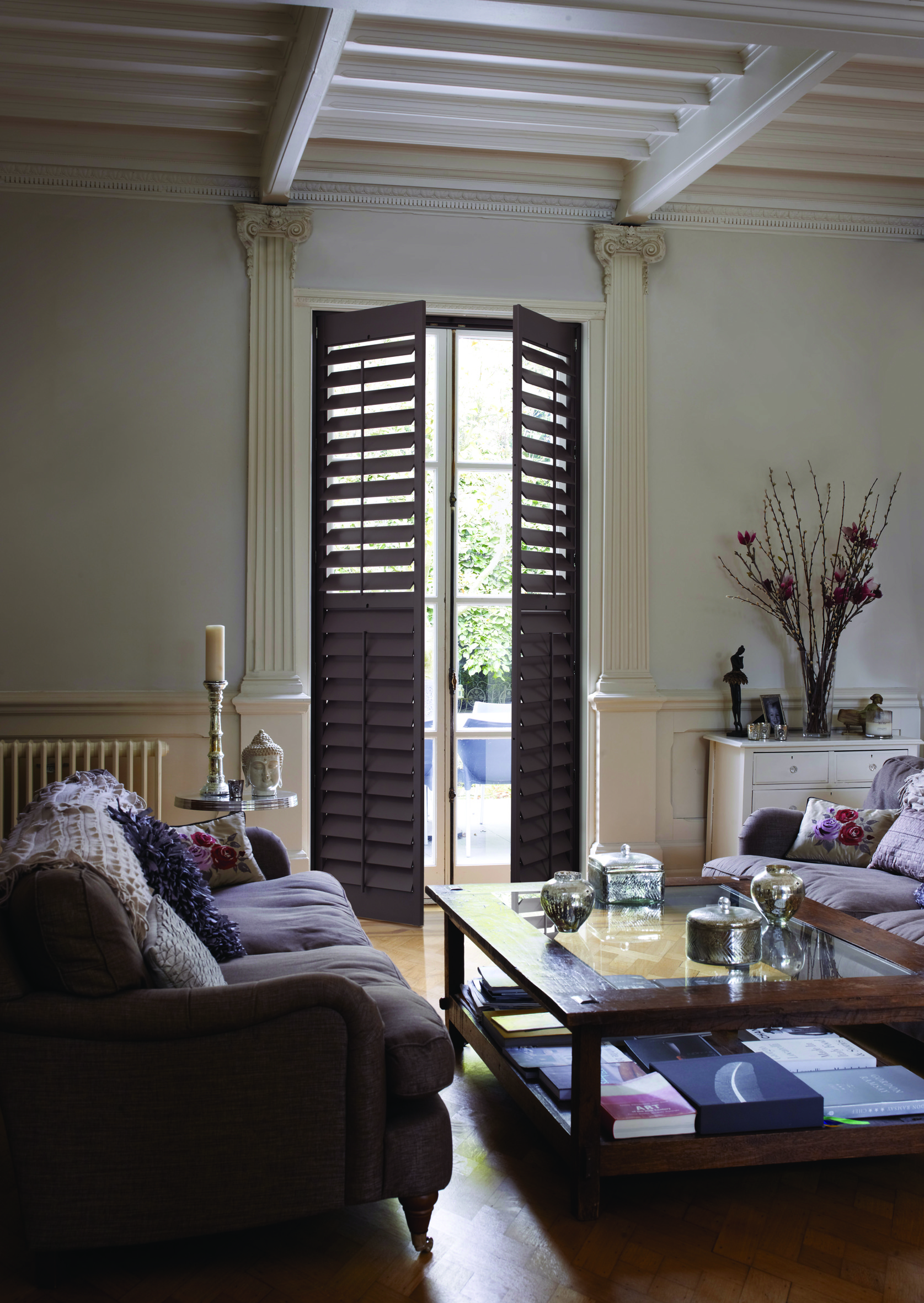 Do shutters help when it comes to heat retention/warmth?
The shutters act as a barrier between your window and your room, such that they will block out cold draughts and prevent your room from getting cold. Our shutters are custom-made to your window measurements - thus there are no gaps for draughts to sneak through.
The wood in our shutters will also prevent heat loss - when fully closed the shutters create a solid blocking which stops cold air from reaching your room. The natural wooden material will also trap the warm air from your room and prevent it from escaping outside.
What is your top tip for making the home more cosy?
The use of warm and deep colour is currently a popular interior choice and we offer our shutters in 45 painted and stained finishes and colours.  We are seeing a rise in the number of customers who opt for darker colours for their shutters - which really helps create a cozy and relaxing home.
Find out more about Shutters of Dublin, Cork and Galway's offering at shuttersofdublin.com or catch them on Facebook and Instagram.
Matt Britton
Matt Britton was started by Matt himself, along with his brother Craig. Both are carpet fitters by trade, and have kept the focus on what the customer wants in professionally crafted carpets and wood flooring, installing only the highest quality carpets and wood flooring.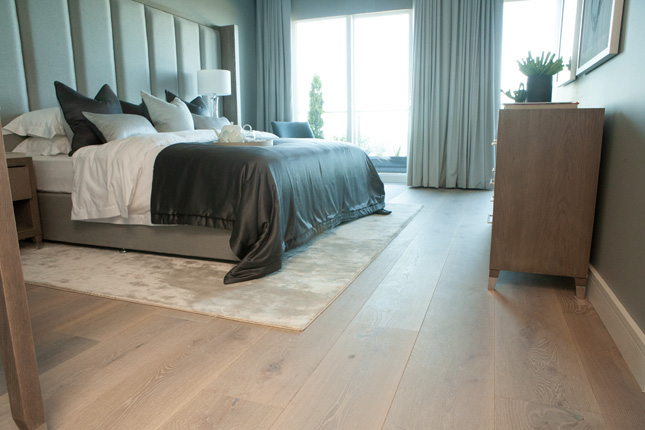 What is your top tip for making the home more cosy?
If you have a wooden or painted stairs, a stair runner offer instant warmth underfoot. Make a bold statement with colourful stripes from the Roger Oates Design Range at Matt Britton, or a contemporary pattern from the Vogue Collection to create a staircase design centrepiece.
For a cosy winter bedroom, you might consider choosing a large area rug to go under the bed, ensuring there's enough of it on show around the edge to walk on. Alternatively, you can buy individual runners to go on either side of the bed. We have a fabulous range of luxurious carpets in the latest on-trend patterns in herringbone, greek key and geometric that give a contemporary design to any room.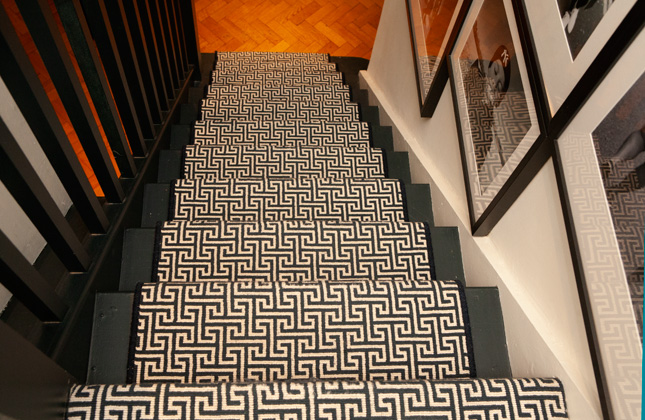 Are there any particular colours/styles that are trending for AW19?
Natural oak floors with mellow tones and sunny hues bring a wonderfully warming feel to beneath the feet while rustic details add charm and style. Engineered wood flooring makes a lovely addition to a contemporary living room, hallway or bedroom and is hard wearing and easy to maintain. Oak engineered flooring in wide plank, herringbone and chevron from Matt Britton are the most popular choice in wood flooring for AW. Engineered timber is the best type of wood flooring to use with floor heating systems, as it performs well with changes in floor temperature.
If you are considering carpets, Herringbone, Greek Key and Geometric patterns are extremely popular at the moment. Also trending are the ever popular soft, silky, velvet carpets in a range of natural colours.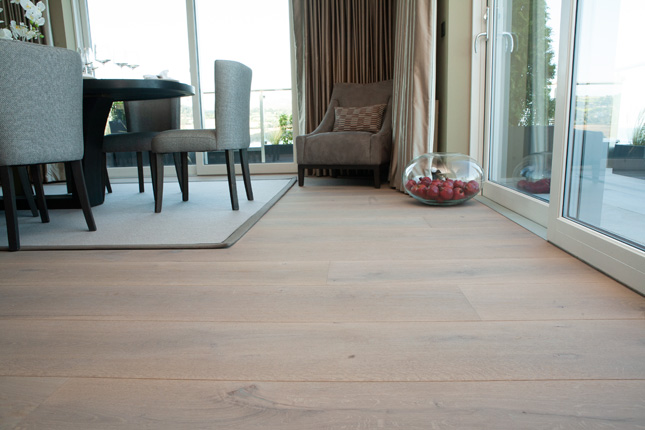 Do you recommend specific types of flooring if heat retention is a problem in the home?
Carpets are great for insulation and can soften and provide a warm feeling in any room. Wool has been used for thousands of years to insulate, provide warmth and protection against the elements, and is a popular choice for many people. Wool acts as a natural insulator in the home as it retains any heat generated. It minimises heat loss and reduces energy costs. Matt Britton have many option in either 100% wool or alternatively an 80/20% wool/man-made mix.
Find out more about Matt Britton's range of high quality Carpets and Wood flooring, visit any of their eight stores in, Kilcoole, Dundrum, Stillorgan, Malahide, Terenure, Deansgrange and Bray. Check them out on Instagram.
Albany Home Decor
A one stop shop for all things wall coverings related, and home of colour experts, Albany Home Decor know a thing or two hundred about paint and wallpaper.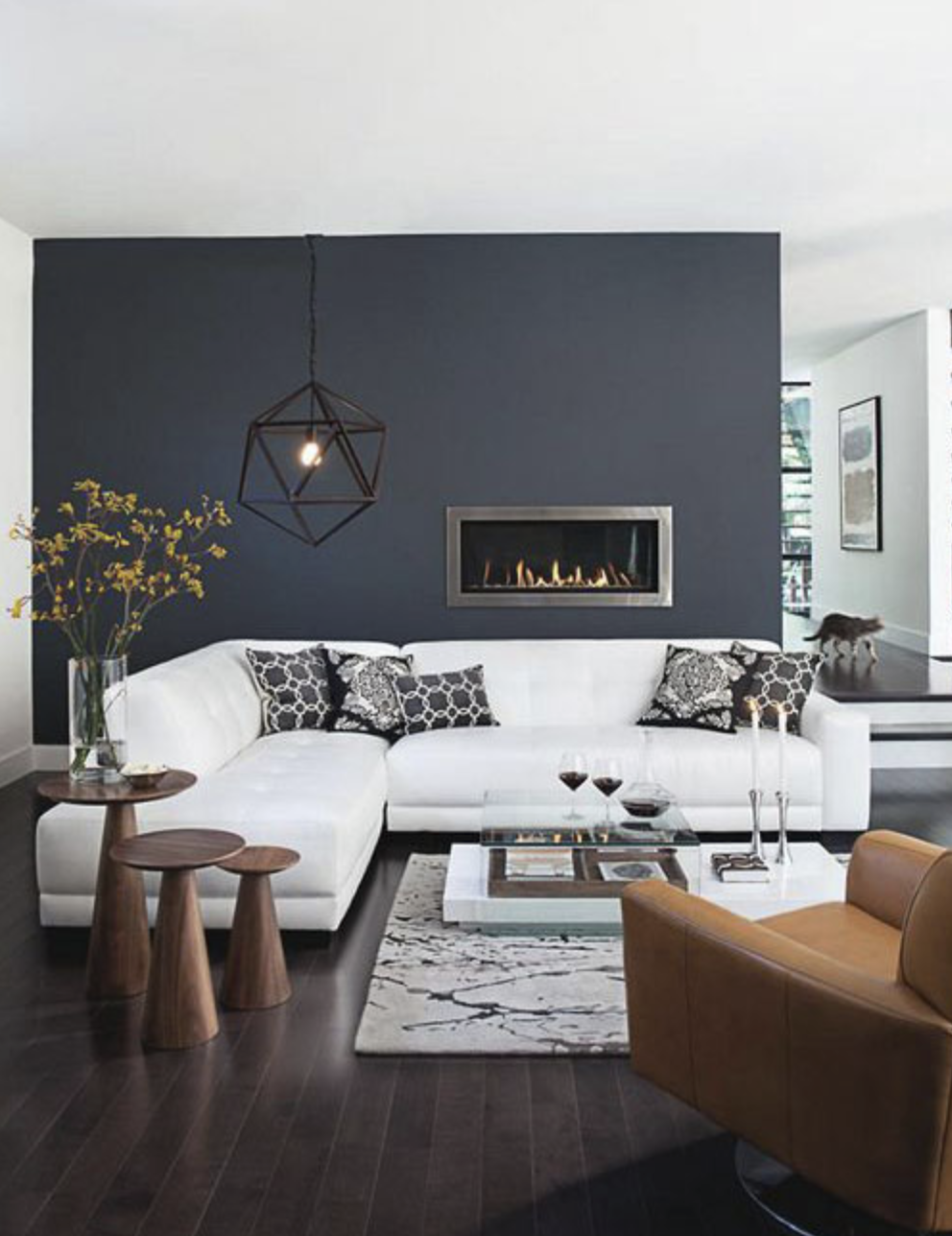 How can colour help with bringing cosy vibes to a space?
Warm colours help to make a space inviting especially when the weather starts to cool down. Autumn's natural colours come from the warm side of the colour wheel, so these are the reds, oranges and yellows. You might think of blues as calming colours, but these warm colours bring a cosy calm to a space. Warm colours often evoke feelings of happiness, optimism and energy, which can be key for those dark evenings. Yellow, red and orange can also have an attention grabbing effect, so it's worth baring in mind how you balance this within your space.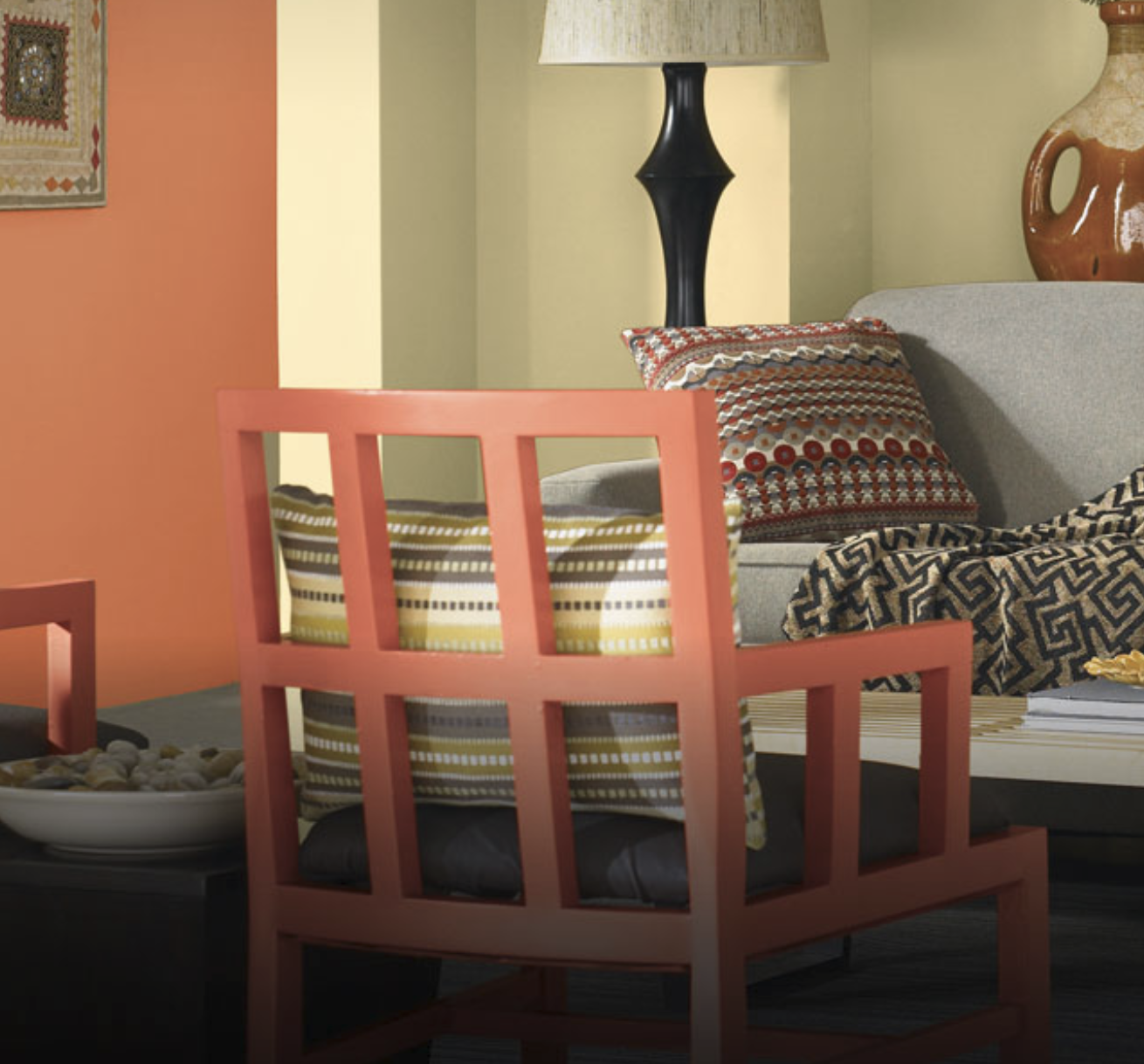 Are there any particular colours that are trending for AW19?
While those warm tones are eternally popular for the autumn/winter season, there are some gorgeous shades coming through in the trends as alternatives. This season, blush tones, soft greens, neutrals and golds, like spiced honey from Dulux signature collection, are all in and work perfectly towards creating a snug atmosphere.
Can wallpaper be used cleverly to make a space feel warm/snug?
Modern wallpaper is making a big comeback with designs being bold funky, fun and graphic. The texture a wallpaper can bring to a space really helps the space feel more cosy and intimate. Accent walls are better than ever by blending colour texture and tones. You can create a centre piece in any room, and that can give the space warmth and feeling.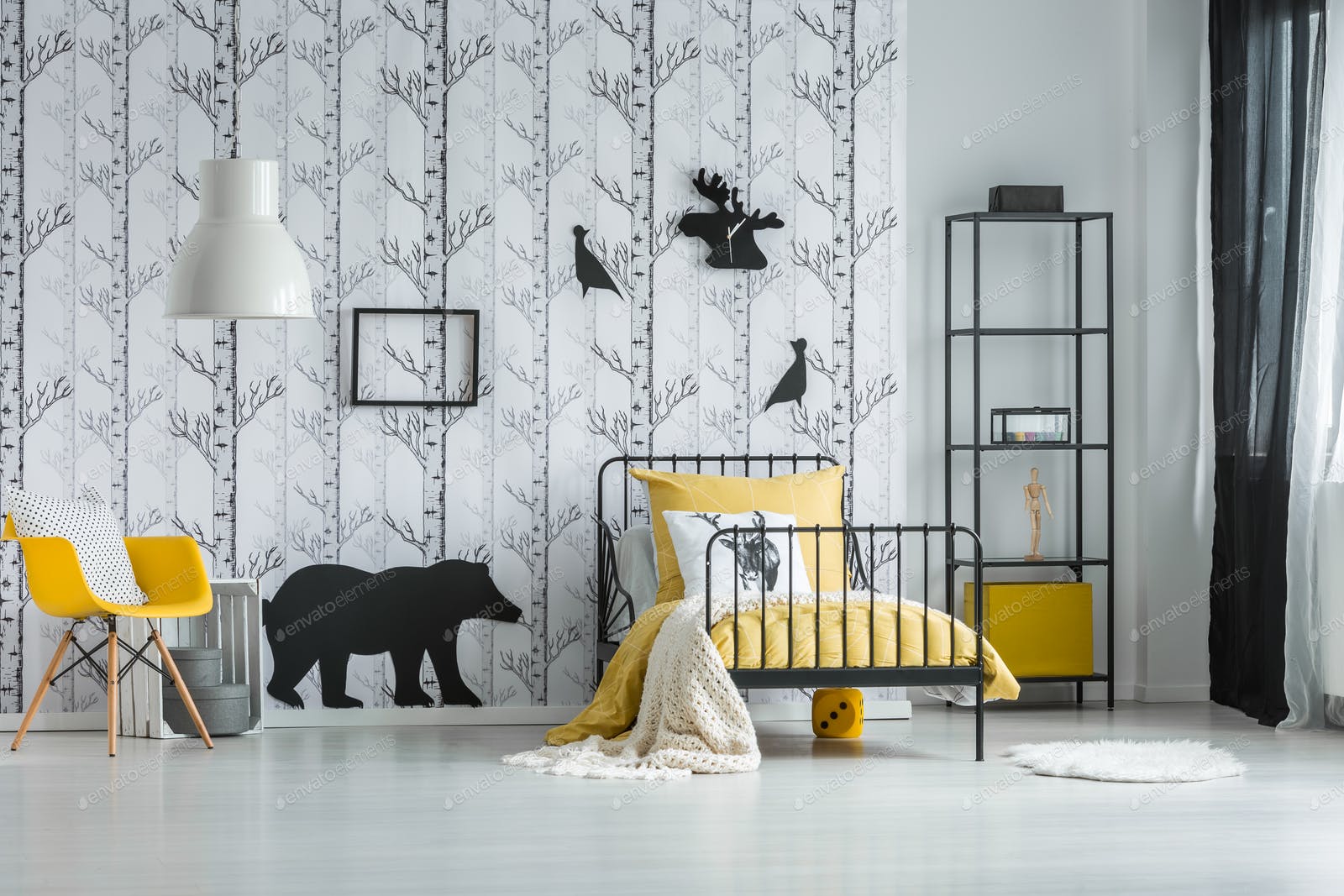 What is your top tip for making the home more cosy?
Natural interiors are big for the autumn season, by keeping walls and ceilings neutral it can provide an excellent backdrop for materials such as wood, stone and chunky throws to provide a serene and calm feel to any room.
Find out more about Albany Home Decor's offering at albany.ie or catch them on Facebook and Instagram.
AH Interiors
A family run business, AH Interiors is a one stop interiors shop, with a wide range of stock taking in almost every room in the house. Alongside a huge choice, AH Interiors pride themselves on offering quality products at affordable prices.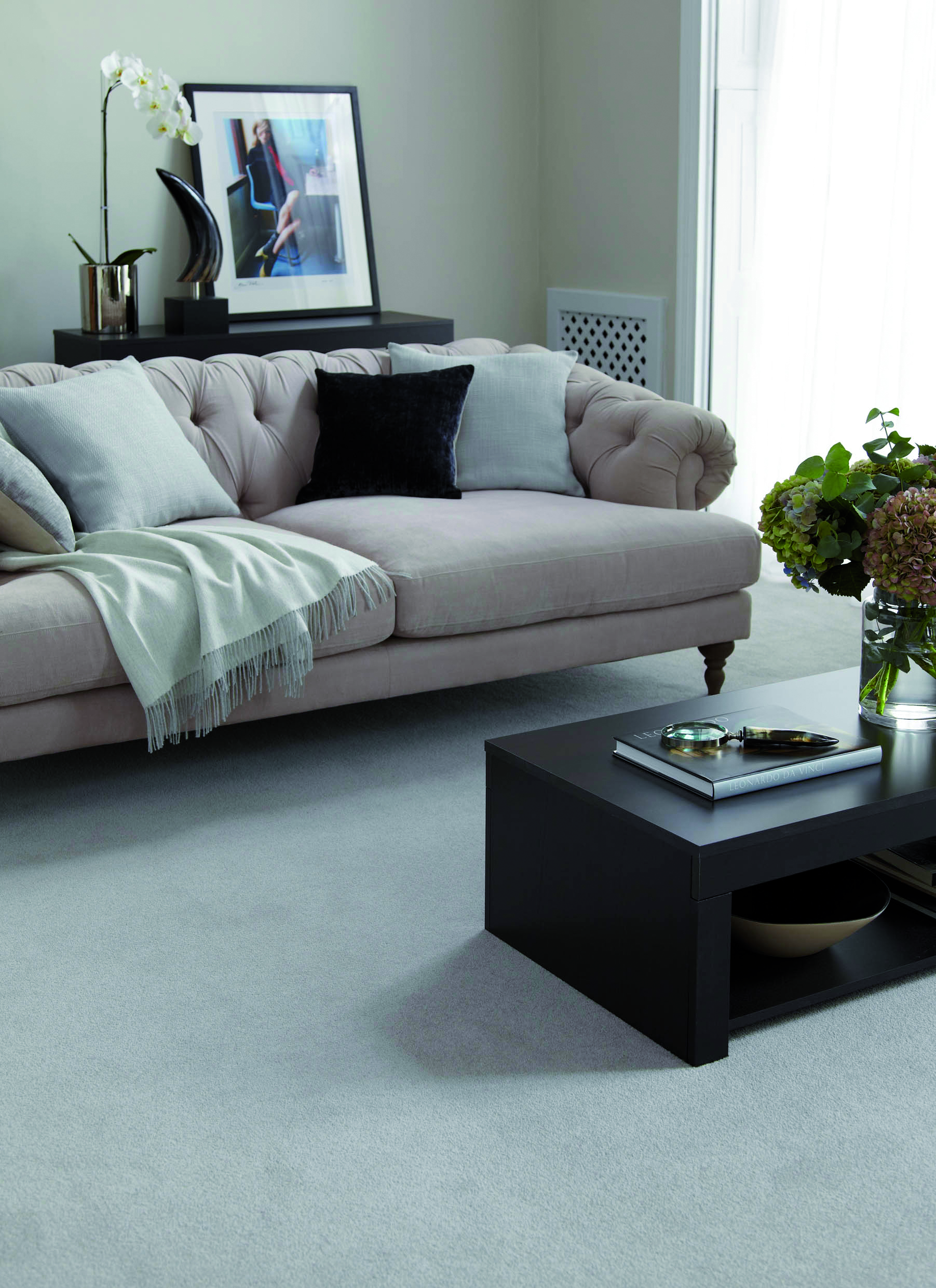 Which pieces of furniture are worth investing in to bring cosy vibes to a space?
To bring real cosy vibes into the home you need the right sofa. Here at AH Interiors, we bring the cosiest Irish made sofas to you. We help you choose the fabric and colour, we want your sofa to be the perfect sofa for you. Maybe you like scatter back cushions to give a luxurious comforting feel to your sofa, maybe you prefer a deep seated sofa so you can curl your legs up and snuggle in for the evening or a roomy corner that you can  lie across and watch the TV with one eye open.
And don't forget the comfort and warmth carpet will bring to your space - soft and warm under your feet on those long winter evenings and there is nothing quite like the 'new carpet' smell! We have all the top brands of carpets here in our showrooms.

Are there any particular colours/styles that are trending for AW19?
As well as the many grey tones, we see  shades of teal, mustard, taupe & beige - warm colours that really bring a depth and richness to  your home. So when it comes to a cosy feeling in your-  you are on to a winner when introducing some of these wonderful winter warm colours.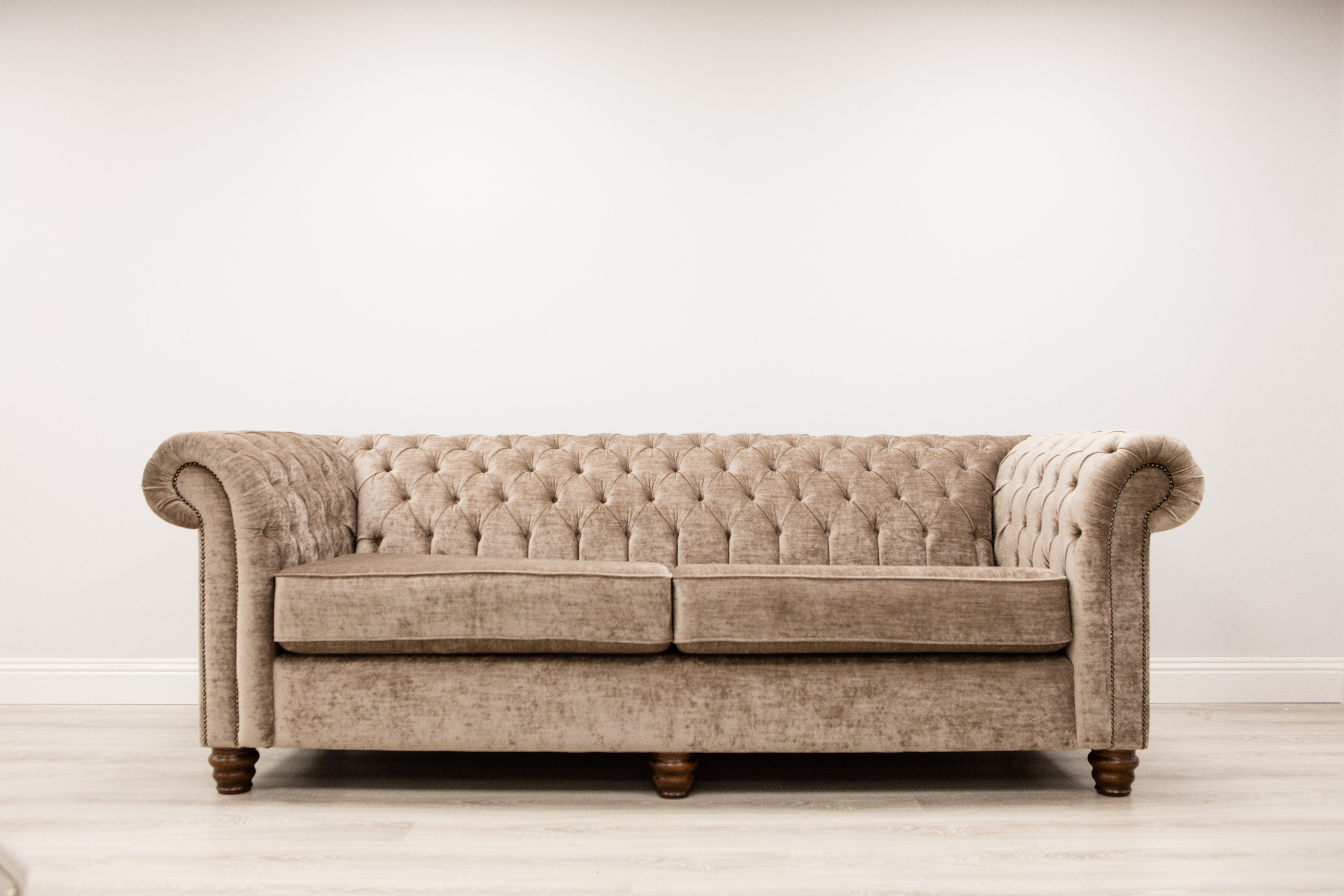 What is your top tip for making the home more cosy?
If you are not looking for a new sofa but you want to cosy-up your living area - cushions, rugs & throws are the perfect winter addition! They bring instant warmth to a space and also a pop of colour! Or what about the perfect occasional chair, a wonderful piece in a room that can add character and elegance. You can afford to step of your comfort zone when it comes to an occasional chair! There are wonderful fabrics and designs here in AH Interiors, get a chair to hug YOU! And not forgetting the AH Interiors Love Seat, a one and a half seater that is just perfect for a night in with special person or even better for a night in on your own.
Find out more about AH Interiors' offering at ahinteriors.ie or catch them on Facebook and Instagram.