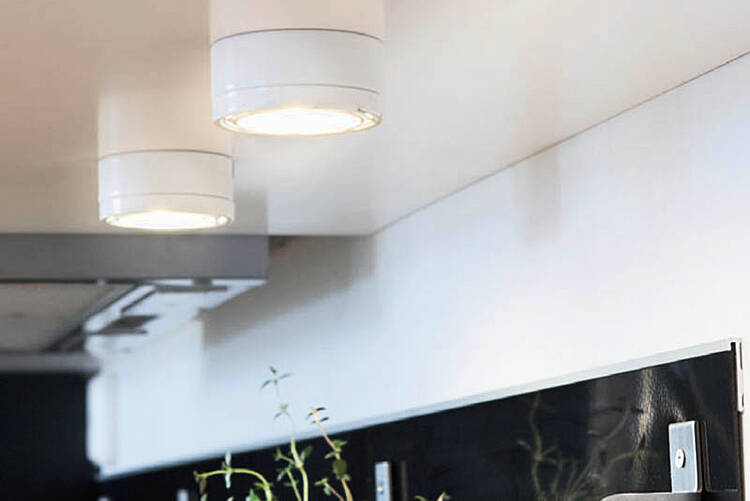 Ciara from Cork has a domestic issue lots of us can identify with. "My kitchen is so small I find it really hard to get light into it," she wails. "The only light source I have is the hob/extractor light and one ceiling pendant light, but still it feels dark. What more can I do?"
We feel your pain but take succor, most kitchens only have these two basic lighting functions - but this just isn't good enough. Your kitchen should be treated like any other room in the house when it comes to lighting. You should be able to create different moods for when you invite friends for a glass of wine and some dips around the kitchen counter, and you'll need proper task lighting for when you need to get down to serious chopping.
Ikea is of course fantastic for getting what's needed kitchen-wise. Mood lighting can be created by using GRUNDTAL cabinet lighting (from €19.99), whereas for excellent task lighting, you could try the TIDIG ceiling spotlights (from €39.99) or the GRUNDTAL spotlights (from €17.99 for three), which can be positioned on the underside of wall cabinets. There's no need to confine yourself to fixed lighting – find a cosy corner to position a pretty table light, such as the FILLSTA (€24.99) or the BRASA from the 365+ collection (€69.99).
Lighting can help create a fresh new look in your kitchen, so don't be afraid to experiment.
Advice from Gill Reilly, Communication and Interior Design Manager at IKEA Dublin, www.ikea.ie