A House and Home promotion
Winter is coming and though it might not feel like it in this weather, this is perfect time to get prepared for colder temperatures.
Stoves are becoming an increasingly popular option when it comes to heating so with that in mind, we've spoken to three heating suppliers to give us the suss on them.
Heat Design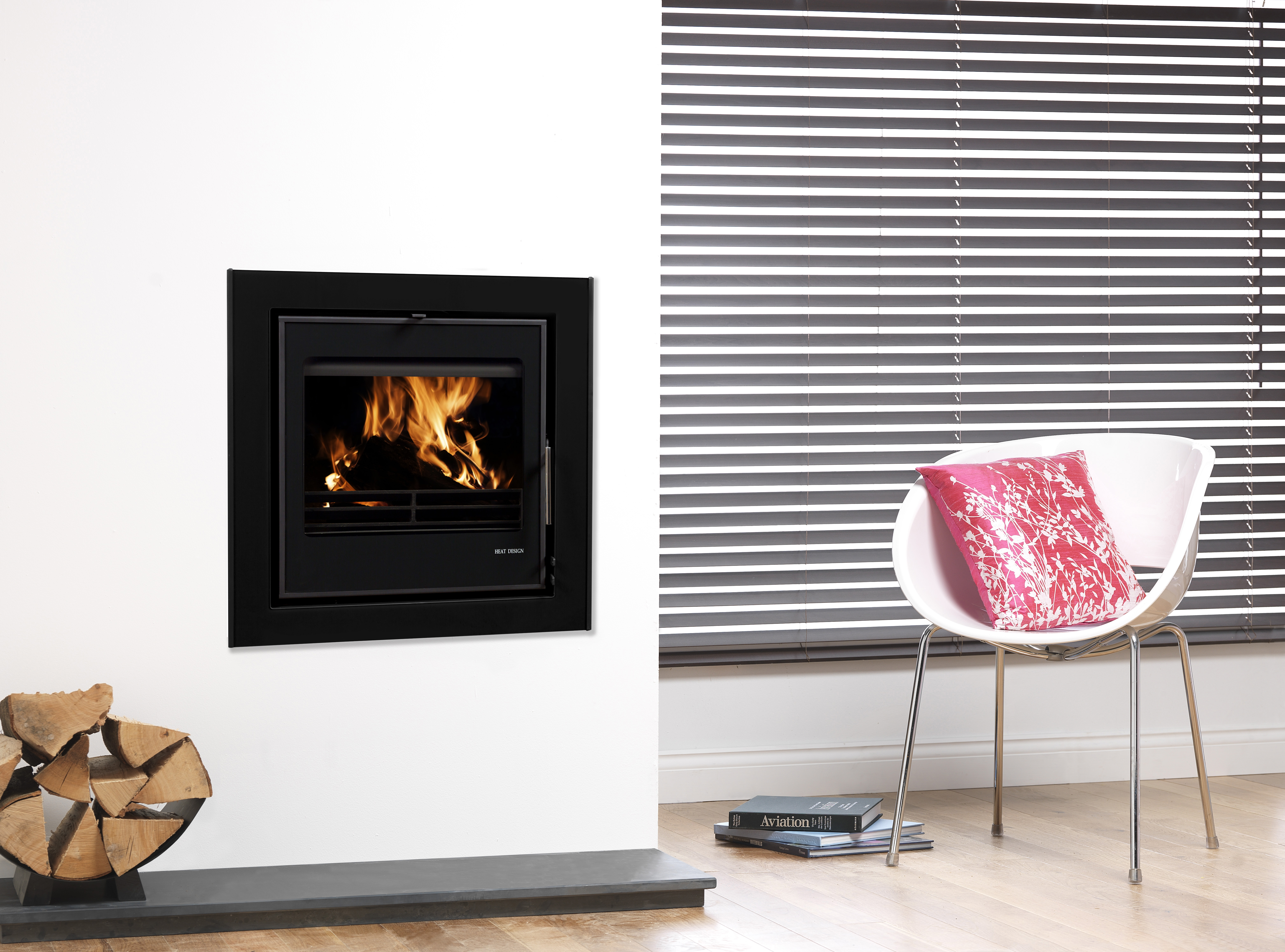 Manufacturer and distributor Heat Design has over 40 years experience in the industry. It started making cast iron inserts and fireplace accessories and has since expanded into solid fuel stoves, gas and electric fires, wall flue products, granite hearths and marble fireplaces, among other things.
Heat Design has its own brands including Vitae, Firewarm, San Remo and Green Stoves, and has also established partnerships with Skamol and Promafour, distributes the Westfire and Mendip Stoves ranges from Eurostove, Lacunza stoves, Dixneuf heating products, Fireline Stoves and Infinity Gas Fires from Charlton & Jenrick and is the exclusive distributor in Southern Ireland of Percy Doughty's Vision Trimline, Penman and Gallery range.
1. What heating/stove options do you provide?
We provide stoves from 4kw to 30kW boiler models that can heat a whole house. These stoves come in many different styles to cater for all tastes whether contemporary or traditional. Our gas and electric fires also come in many different styles. There are various sizes, and budgets.
Solid fuel stoves: Wood-burning stoves and multi-fuel stoves. Stoves are available in contemporary or traditional styles from the freestanding stoves on four legs to the insert stove fitted into a fireplace to the glass fronted cassette stove, freestanding cylindrical stoves and wall mounted stoves. Finishes can be tailored depending on the range including matt or enamel finishes.
Gas/Electric: A broad range of high efficiency gas fires and stoves, and electric fires. They are available in a variety of sizes and there are optional extras to choose from particularly in the gas ranges – the fire can be tailored to individual needs and requirements, for example – framed/frameless, choice of liner and fuel bed, etc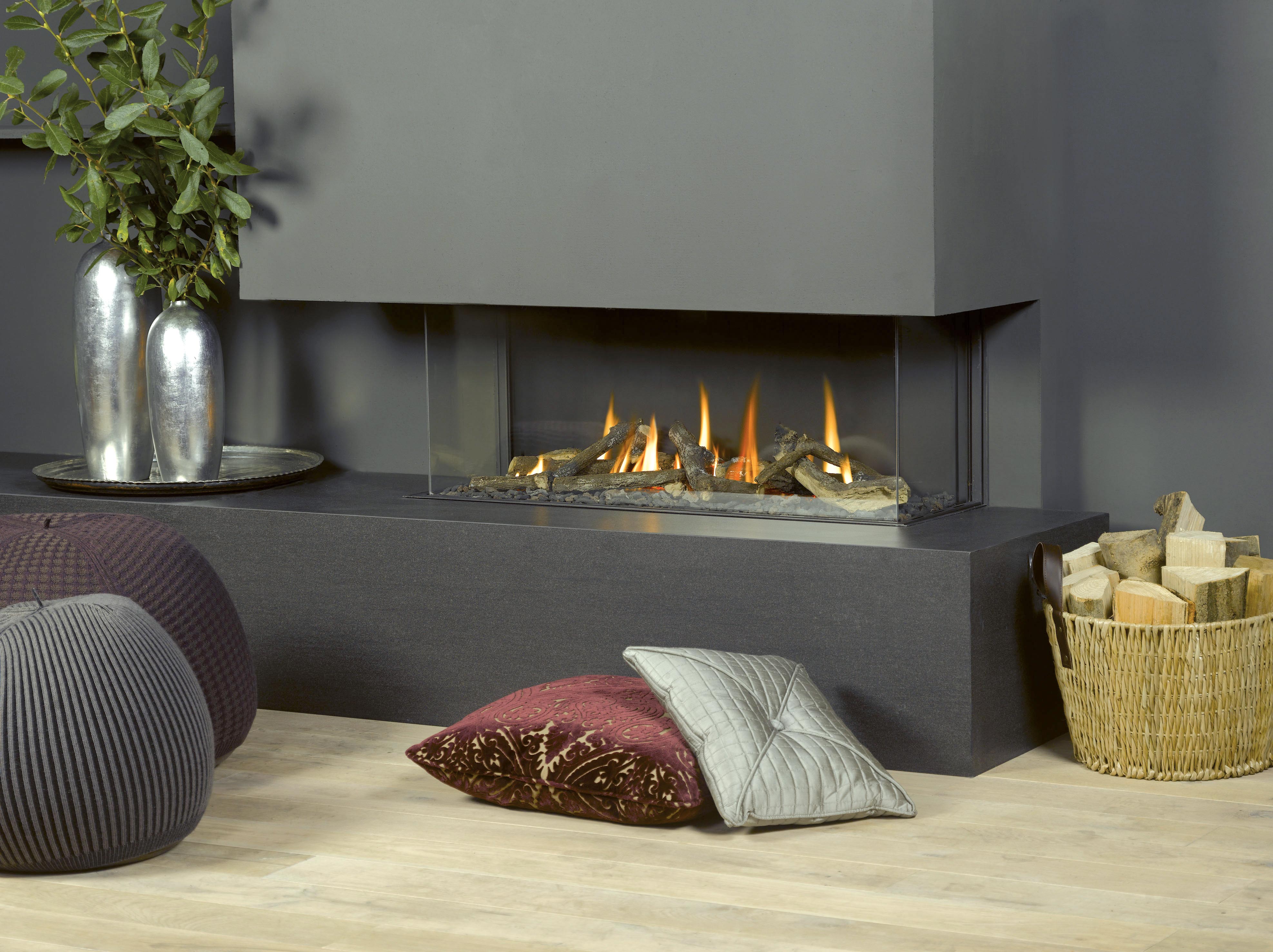 2. What are the advantages of each?
Gas Fires: Easy to operate for instant heat / Flame picture / Clean burning and energy efficient / No cleaning out of ash
Solid fuel / wood-burning stoves: A real flame picture / High efficiency / Radiant heat / Nice ambience: stoves bring a homely feel and allow the homeowner to have a lit appliance that can be both efficient and safe
Multi-fuel stoves: Perfect for customers who like to burn a mixture of wood, coal and peat / Available in a number of output sizes from as small as 4kW to as big as 30kW / Available as dry or boiler models / Primary and secondary air regulators for controlling the flame and heat that is radiated into the room. it also controls how efficiently you use your fuel / most multi-fuel stoves come with a top and rear flue outlet to suit various flue methods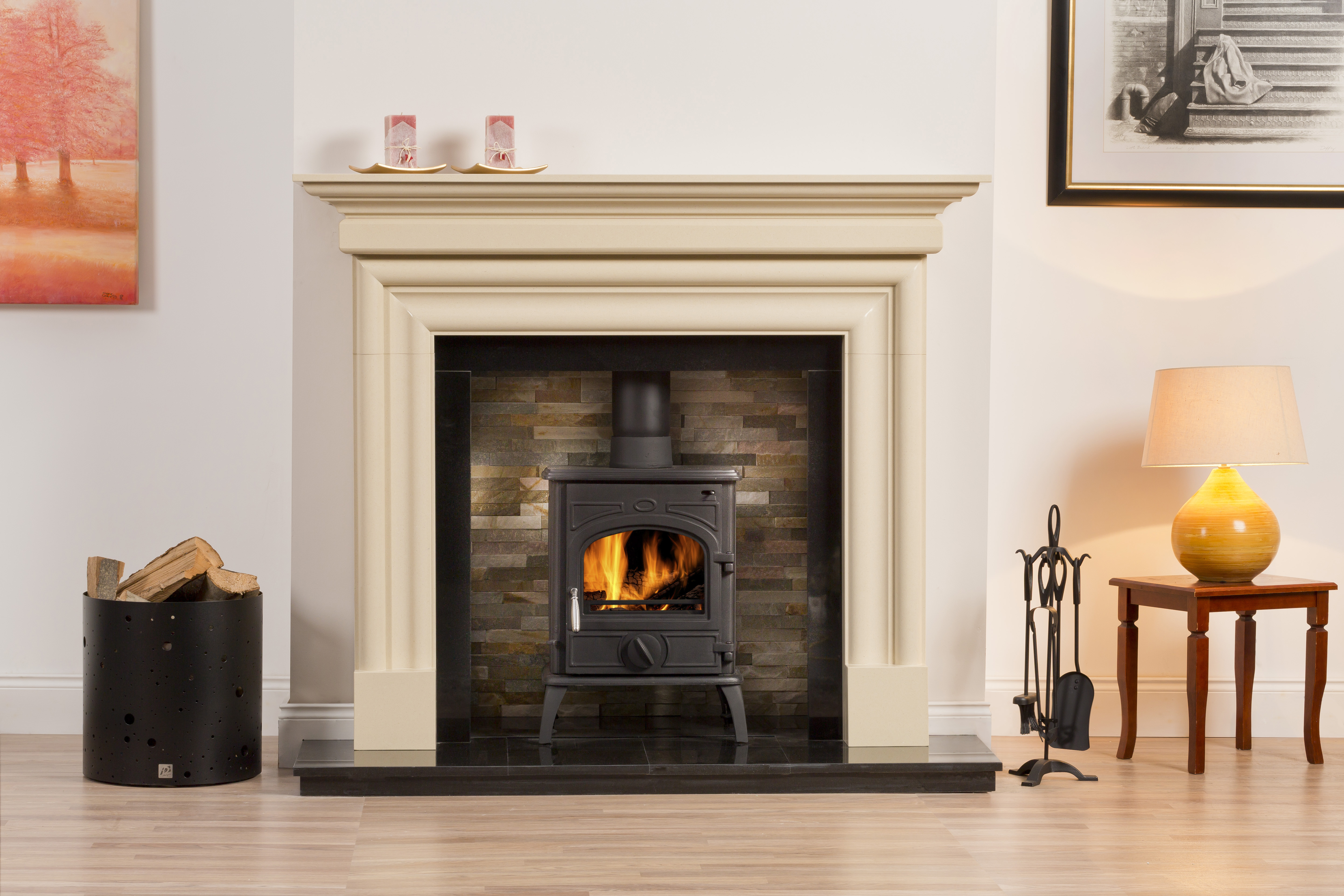 3. Are there any big trends you're seeing in stoves/heating?
We believe that the stove market is going through a transition period where people have discovered stoves and understand their benefits but rather than just functional heat they also want to have the lifestyle look. The new emission requirements are pushing the current market toward wood burning stoves, which has also been helped by improved supply of wood in the Irish market. The other big trend in new buildings is the balance flue appliances which mean the stove or gas fire brings in the air from the outside rather than from the room. The reason behind this is the newer homes are A-rated which means that the air between the house and the outside is worked by mechanical ventilation.
There has been a big demand for gas over the past five years. In Ireland, we have not always had a good experience with gas as in the 80/90s the Gas Board fitted a lot of gas fires that were very inefficient. Rather than heating the rooms, they heated the chimneys. Gas appliances have changed from being 25% efficient to between 60-85% efficient over the past ten years. We found that by fitting glass in front of the appliance we were able to increase the efficiencies.
Many new builds don't have a chimney therefore there is a growing interest in gas and electric fires. There's also a rise in passive houses or A rated homes. All stoves need air to facilitate effective combustion. This can be obtained through vents in the room under normal circumstances. However an airtight house won't have the necessary air circulation needed so there is an outlet to the rear of the stove, to which an external air kit can be fitted. This allows air to be brought in from outside under the floor or through the wall via this kit and into the stove. A large number of our stoves are now external air.
Heat Design
60 Hawthorn Road, Western Industrial Estate, Naas Rd, Dublin 12
Tel: 01 408 9192 | Email: [email protected] | Website | Facebook
Eco Home Solutions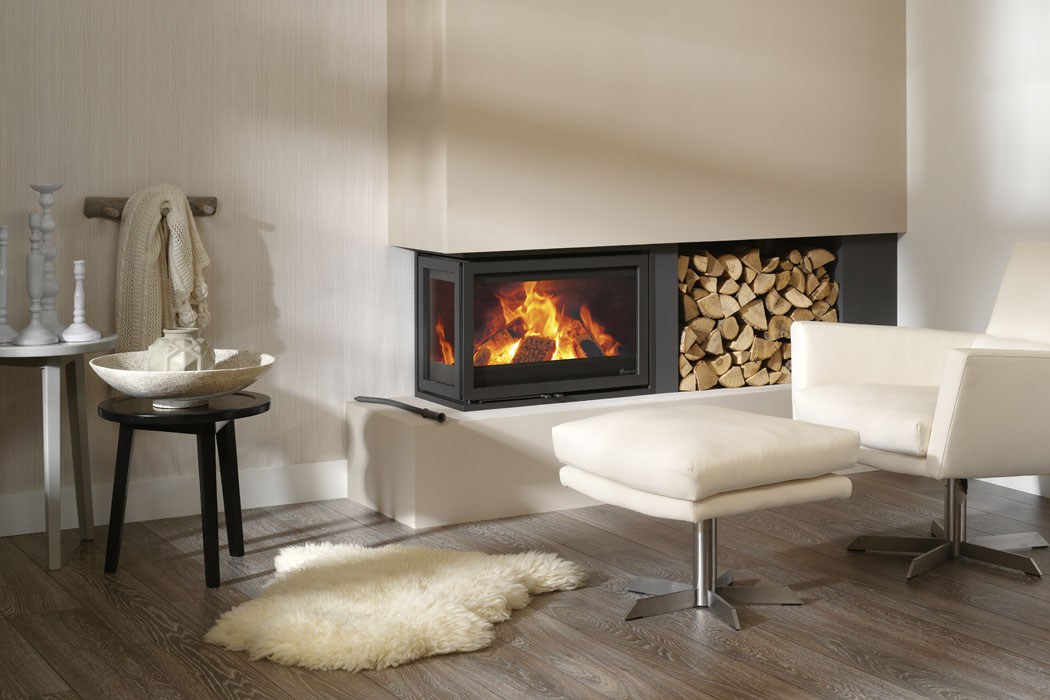 Eco Home Solutions have over 30 years experience in the heating business, and they're confident their range of products and services are invaluable to clients involved in new build, restoration and remodelling projects. They supply and fit quality stoves, fireplaces and flooring from leading brands.
1. What heating/stove options do you provide?
We sell a large range of European stoves: Dru Stoves, DG Fires, Spartherm, Chesney Stoves and Fireplaces, Palazzetti, and Franco Belge, among others. We have a wide range of models on offer, both freestanding and built in.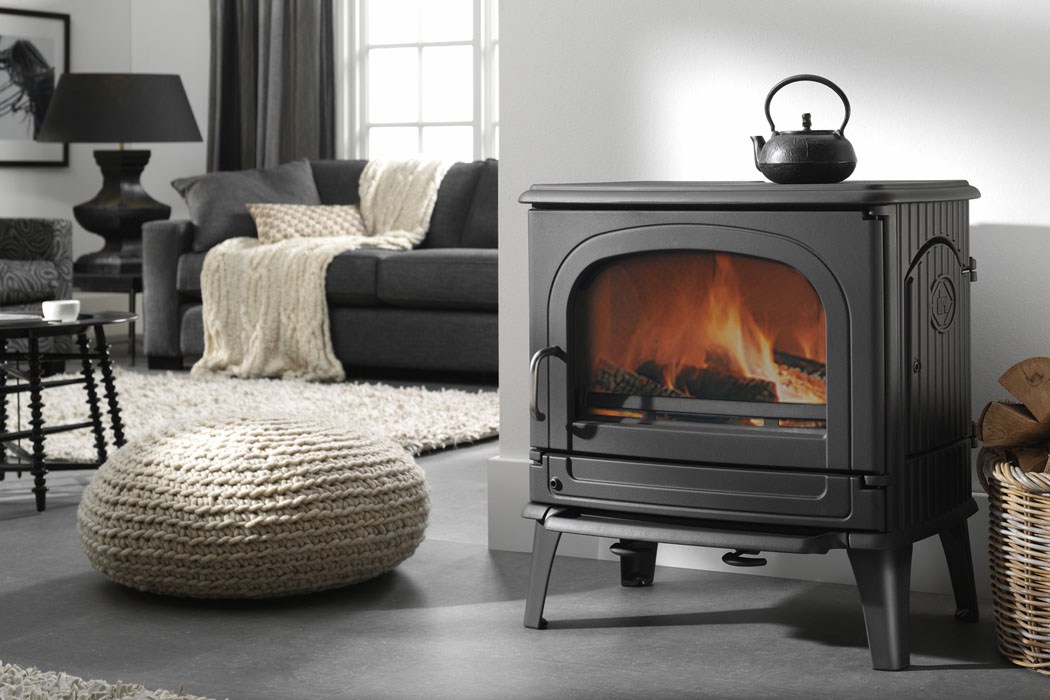 2. What should people take into account before considering a stove?
People  should take into account the size of the room and get the proper advice  from an experience stove shop who will help you  make the right choice.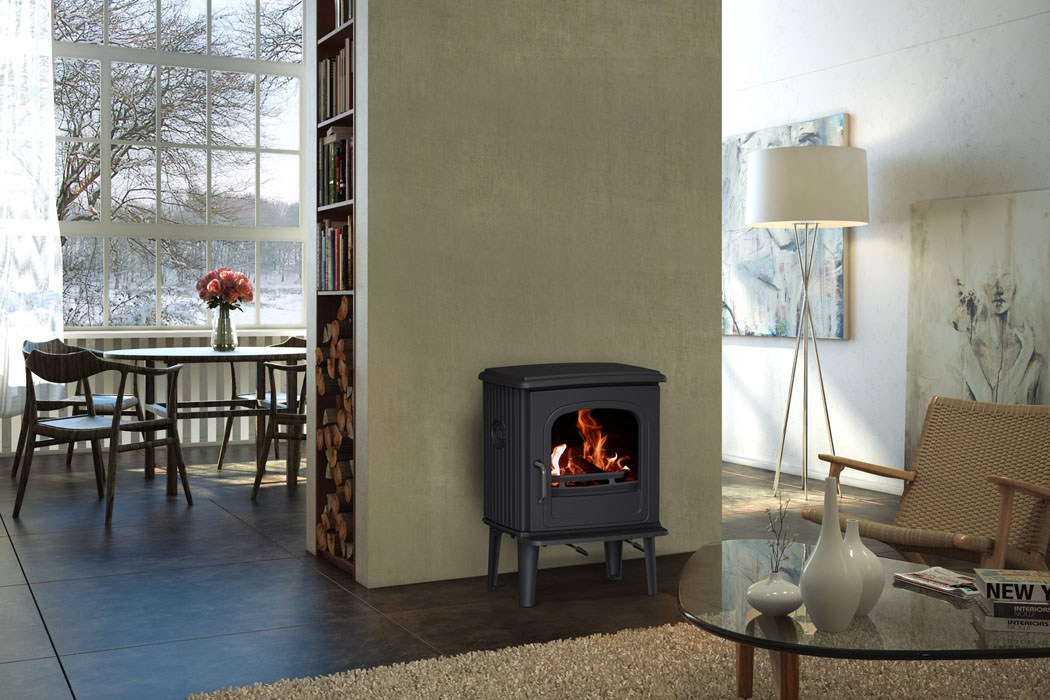 3. What is the installation process typically like for you, and how long does it take?
We have a fully trained and insured team of  certified fitters. A house survey is the answer to a good job being carried out, because you'll get the right advice, and they'll talk you through the installation process.
Eco Home Solutions
Market Street, Trim, Co. Meath
Tel: 046 943 6702 | Website | Facebook | Instagram
Stone and Stoves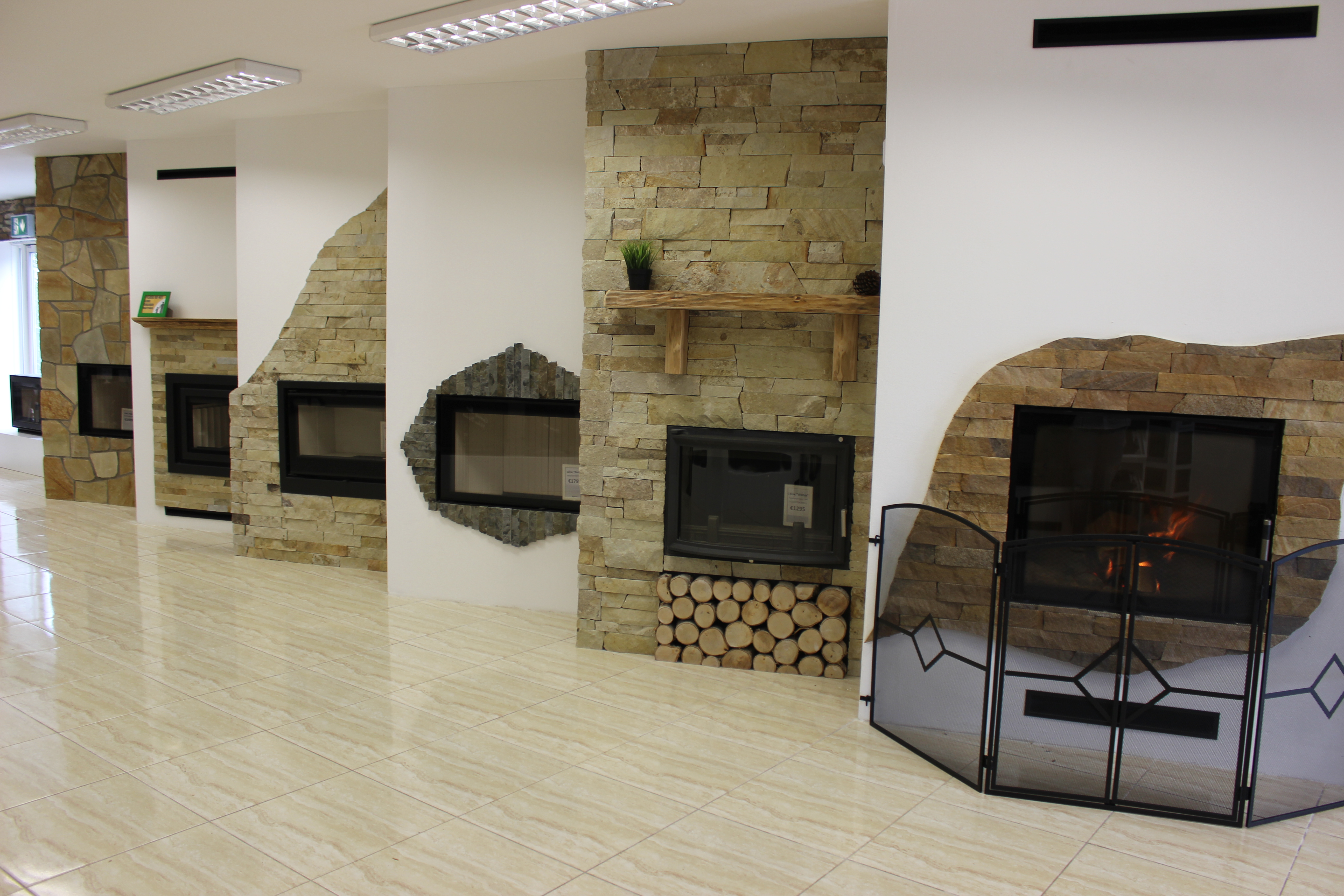 Stone & Stoves are a specialised heat appliance business with three showrooms based in Rathcoole, Ashbourne & Mullingar. They are also the proud manufacturers of unique natural stone cladding made from Irish limestone, quartz and sandstone and manufacturers hardwood elm mantles and corbels. They're a one-stop shop for all things heating related, carrying brands such as Henley, Boru, Kratki, ABX, EdilKamin, Inspire, Valor, Faber, Dimplex, EcoFires, Bertoneri, Ai-Flues, and Vilpros Chimneys.
1. What heating/stove options do you provide? 
We provide all type of stoves, solid fuel, pellet, gas and electric. We stock multi-fuel and wood-burner stoves, inserts, cassettes & boilers, pellet stoves, inserts and boilers, gas stoves, electric stoves, bio-ethanol fires, fireplaces and hearths, stone cladding, solid wood mantels, and all types of flue.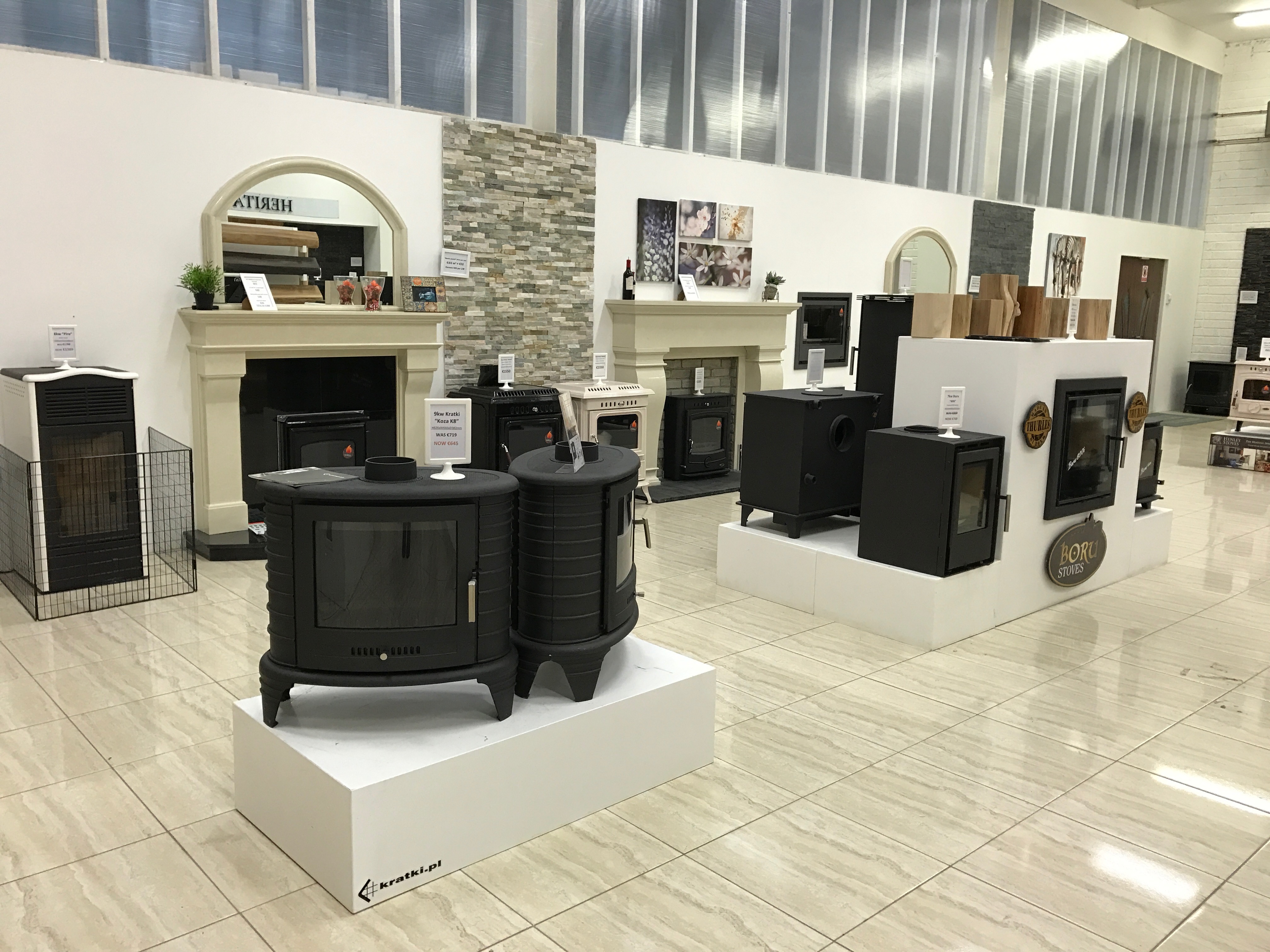 2. What are the advantages of each?
Solid fuel stoves - high efficiency, low running cost, your choice of fuel, appearance of a real fire, smell of wood
Pellet stoves - very efficient, easy operation and cleanliness, smoke free, constant heat, eco-friendly
Gas stoves - constant heat, no mess, easy to control, low maintenance, environmentally friendly
Electric stoves - 100% efficient, no chimney needed, no smoke, fumes or ash, low maintenance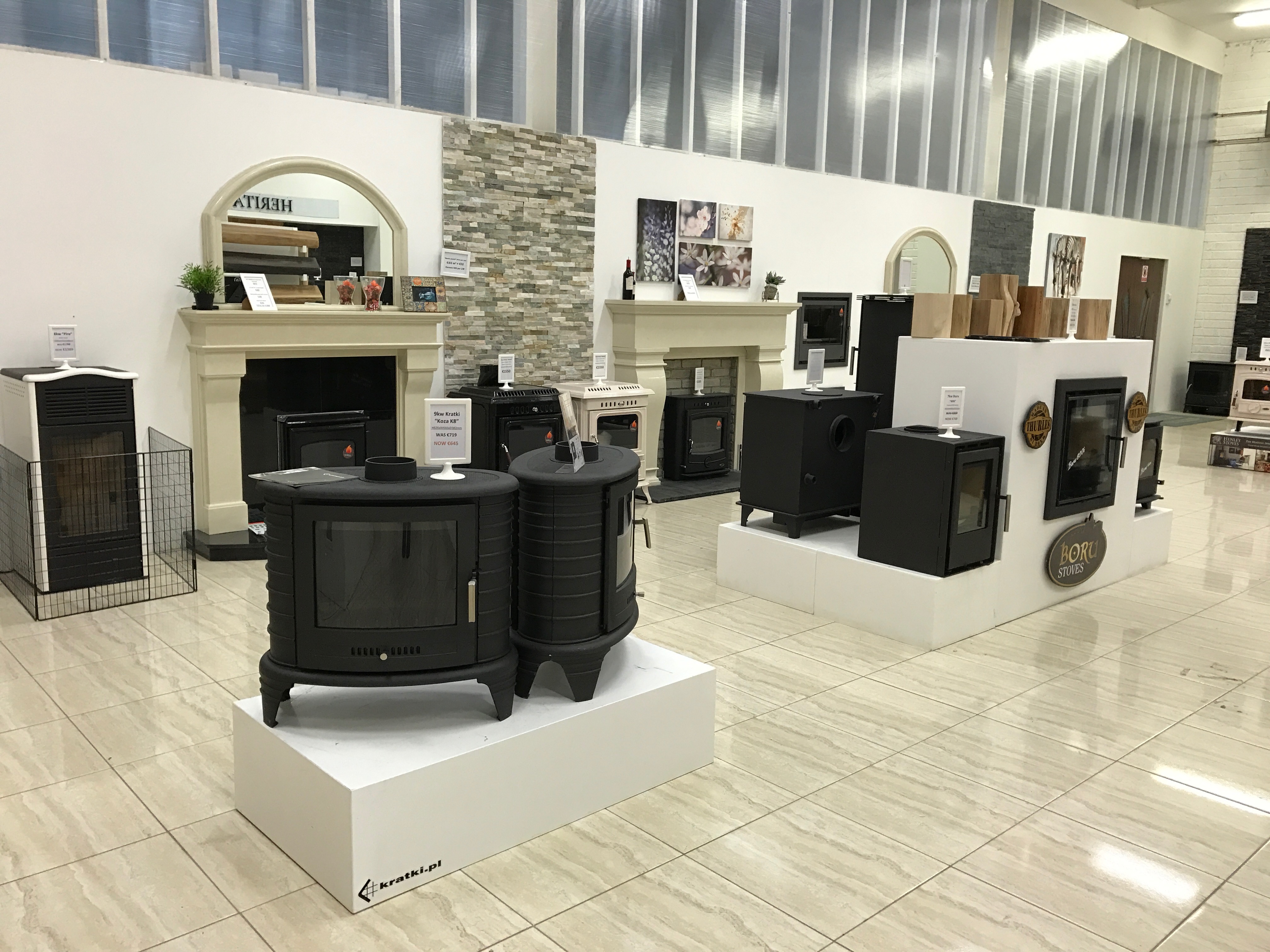 3. What should people take into account before considering a stove? 
Purpose of the stove, cost of the chimney flues and accessories, choosing correct stove kw output(size).
Stone and Stoves
Greenogue Business Park, Rathcoole, Dublin | Ashbourne Industrial Estate, Meath | Unit 5, Robinstown Business Park, Mullingar, Co Westmeath
Tel: 01 2573762/01 9690387/044 9343809 | Website | Facebook