A House and Home promotion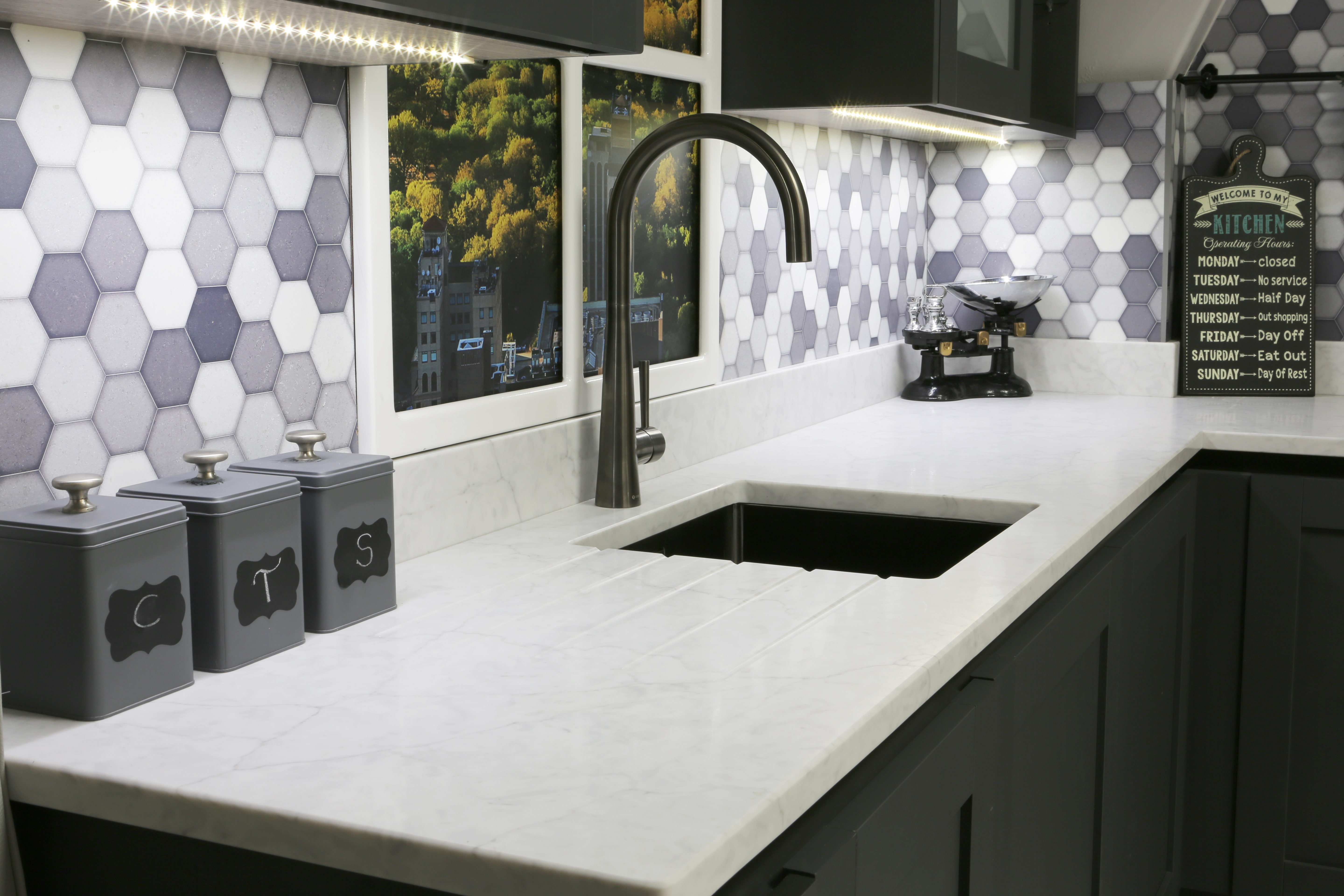 A kitchen worktop is one of the most central part of your kitchen. Most people put a huge focus on choosing their kitchen cabinetry, but your kitchen worktop has a big impact on your kitchen design, and equally your kitchen functionality. Choosing the perfect stone can lift your kitchen depending on the colour you pick, and it can also be the difference between a durable kitchen worktop that can withstand the tests you'll put it through, and something equally beautiful but too soft to withstand daily wear and tear.
It can be a maze trying to decide on the perfect kitchen worktop for your needs, so we spoke to the team at Granite Tops, who have been in the business for over 15 years, importing, designing, manufacturing, and installing granite, marble, and quartz kitchen worktops across Ireland. With over 35 elegant designs through their exclusive Mason Quartz brand, and the expertise and in-depth knowledge to match, there's little they don't know about choosing your kitchen worktop.
Take it away, team!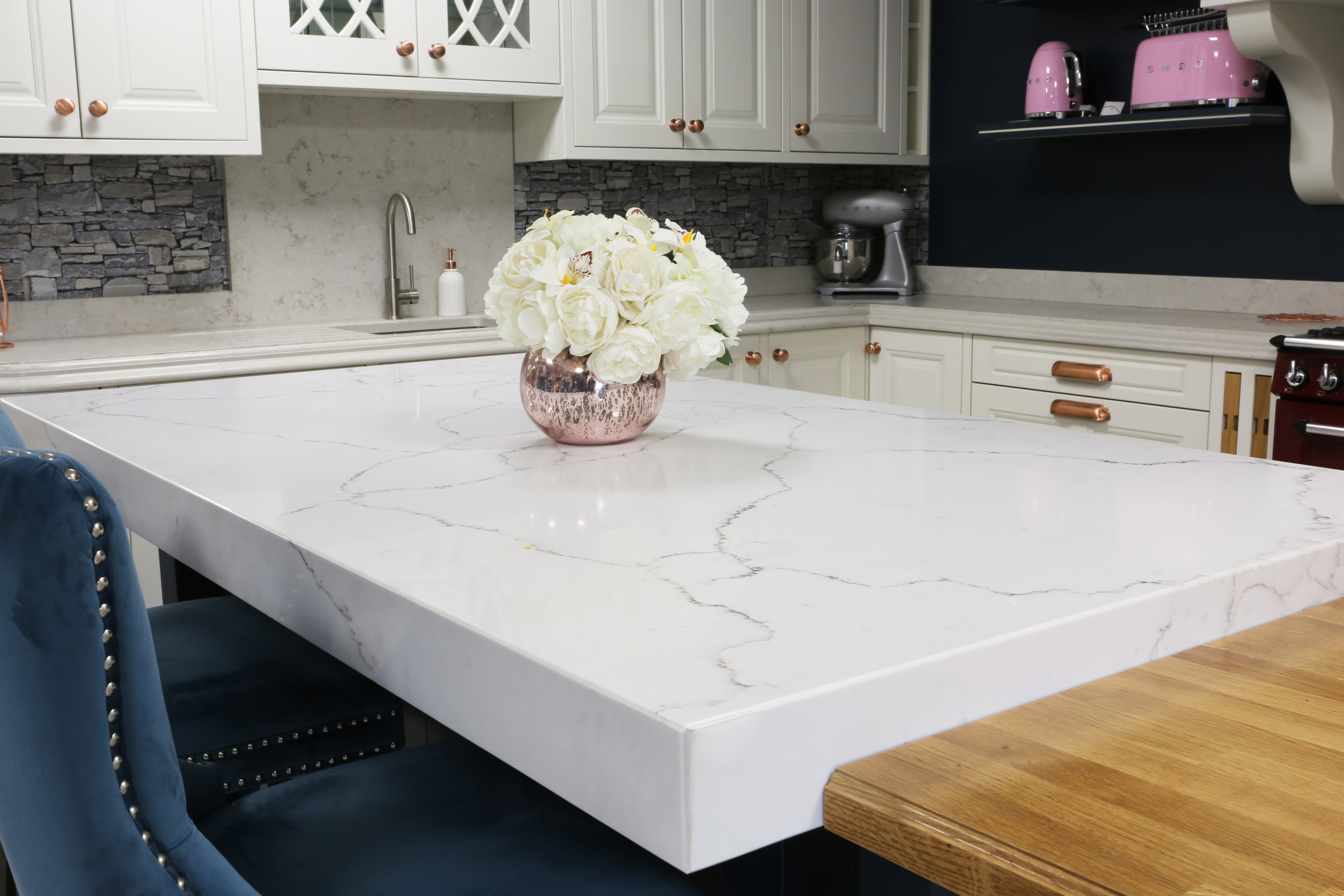 What's the first thing people need to know about choosing a kitchen worktop?
Choosing the colour for your worktop is the most important first step. Once you have made your choice, you can consider the qualities of quartz versus granite.
Are particular stones better for different sized kitchens?
The key factor in deciding on a colour is determined by the natural light and the level of artificial light available. If you have a lot of natural light pouring into your kitchen then you can choose a darker colour. The trending colours for this season are whites and light greys.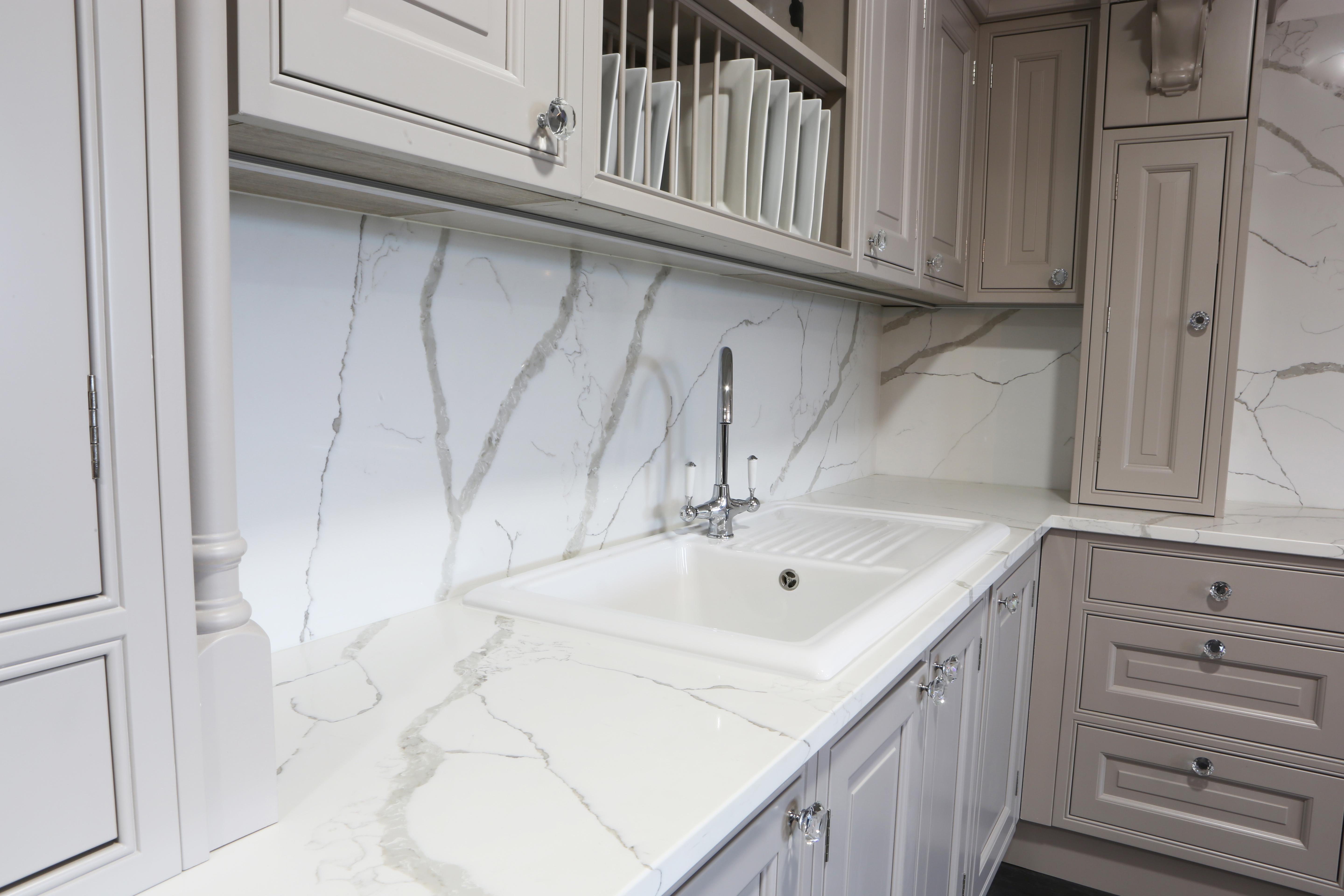 What kind of kitchen worktop will be the most durable and family-friendly?
Quartz worktops are made from 93% natural quartz and 7% resin with pigment added. This means a quartz worktop is durable and with its non-porous nature it is stain resistant. A key advantage is that quartz worktops do not need to sealed.  As it is a manufactured product, quartz can be shaped to fit into even tight spaces.
Granite is the next most commonly used material for worktops. Since it is a natural stone, there is a limited range of colours when compared to quartz. It does require regular cleaning with warm water and soap to ensure it does not stain and it requires annual sealing. It is difficult to scratch and is resistant to temperature changes.
At what point should you choose your kitchen worktop?
We recommend that you choose your worktop first because a quartz or granite worktop has a very particular colour range and it is the subtly of the pattern that is important. Once you have chosen your colour then you can consider appropriate tiles, flooring, cabinet doors and appliances.
A worktop is one of the first things anyone notices in a kitchen. Working from this crucial kitchen element and moving out from there, you will create the perfect kitchen.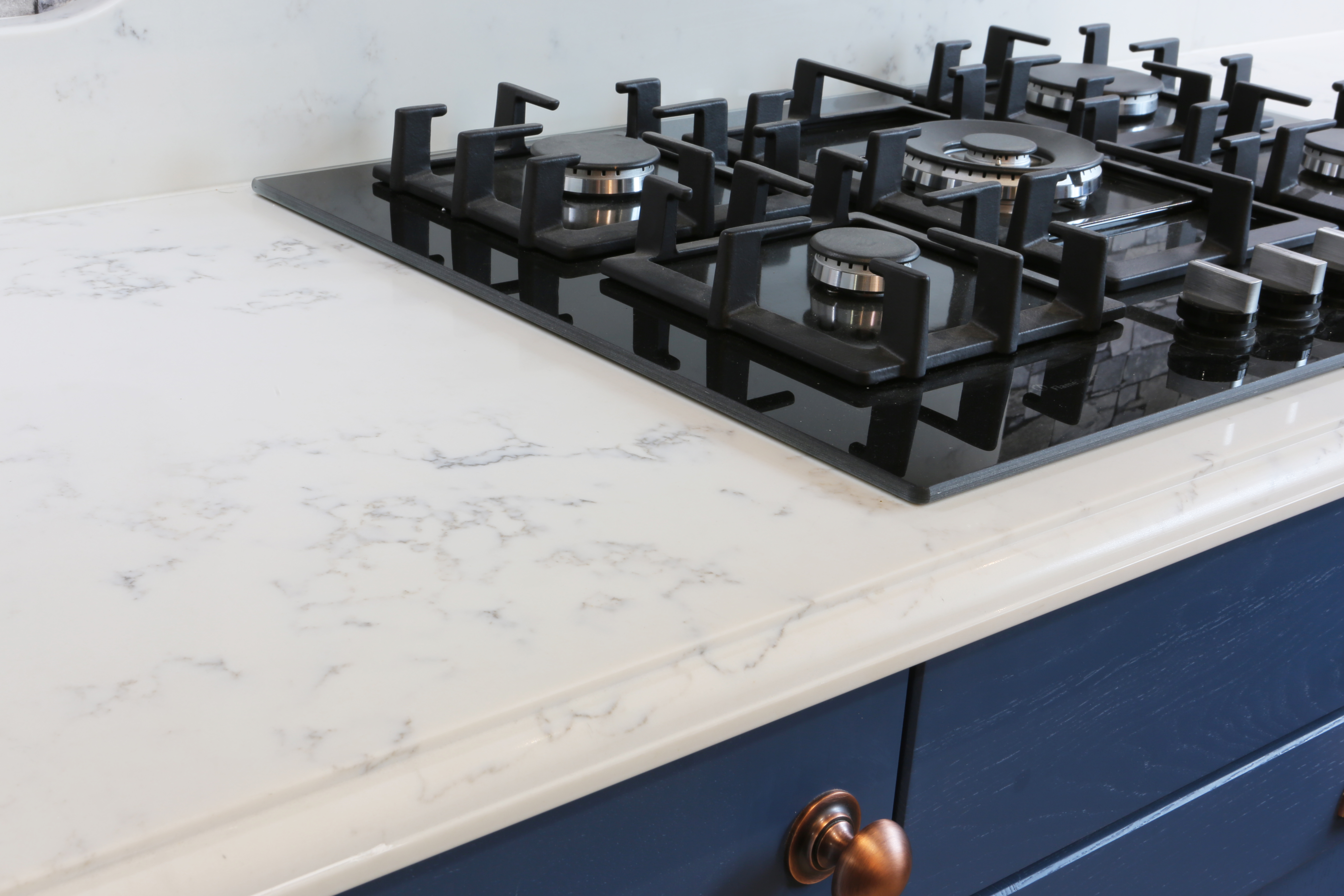 Granite Tops and Mason Quartz
McGrudders Cross, Slane, Co. Meath, C15 HP22
Email: [email protected] | Phone: +353(0)41 98 24444
Website | Facebook | Instagram
Want more info on picking a kitchen worktop? Top it off - key things to know about all kinds of kitchen worktops