Award-winning interior architect, Roisin Lafferty, takes us through the process, people and places you need to know to achieve a jaw-dropping maximalist look in your own home.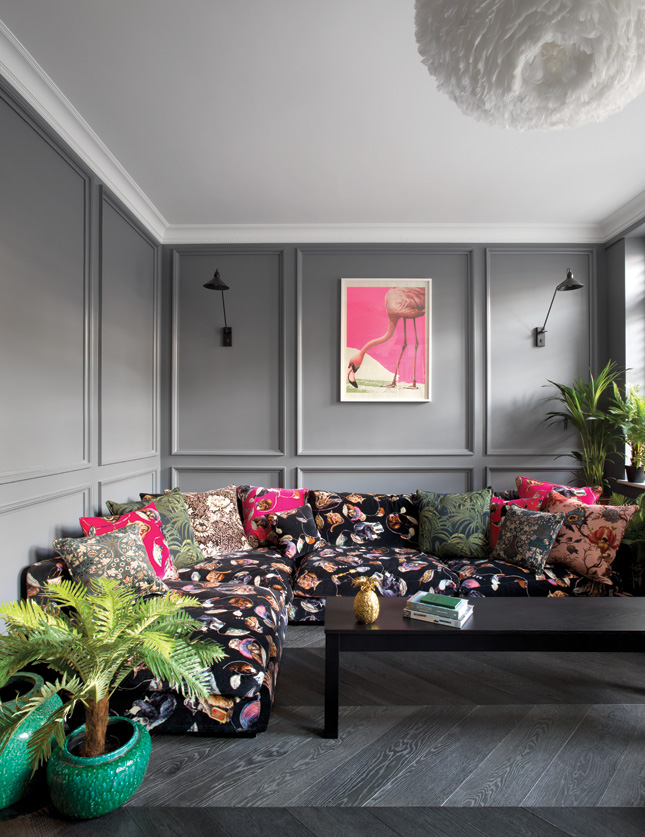 The Chinese philosophy of Yin and Yang describes the contrary forces of opposites and one of the most striking example of this is the contrast of minimalism and maximalism, says interior architect, Roisin Lafferty. Here are her top tips on achieving the maximalist look at home.
Step 1 - Suit your style
Firstly, think about which colours and places you are drawn to. Which colours make you feel energised, happy and positive? Which restaurants and places are you drawn to? Think about the reasons you like particular colours, places and things – this is your starting point.
ROISIN'S MUST-SEE SPACES: "I had the pleasure of visiting El Fenn in Marrakech, last year, and the brave use of colour captivated me. It was the most beautiful environment I've ever been in. El Nacional in Barcelona is a mix of lots of different restaurants in one beautiful building – attention to detail like nothing I've ever seen. The Pena Palace in Sintra is a nod to the past; so much opulence and inspiration can be found here and that's before you even see the tiles. Palazzo Fendi in Rome is a design by the talented Dimore Studio that takes in opulent Italian architecture, mid-century furniture and gloss finishes."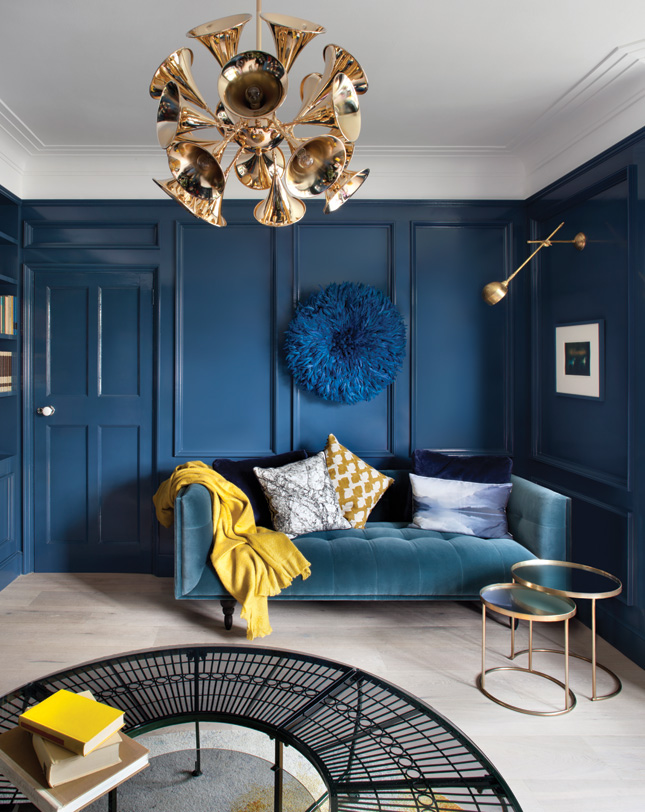 Step 2 - Stop making sense
Only buy or keep things that warm your heart. Aside from the functional items, needed in your home, the pieces you have should mean something to you, add beauty to the space and express your personality. Think of your rooms places to display collections. Don't be afraid to mix different styles and random objects together. Maximalism doesn't have to make sense.
DESIGNERS TO WATCH: "Verner Panton remains inspirational and current with his bold use of shape, form and colour. Panton's notable style evokes emotion, imagination and curiosity. Gio Ponti considers all aspects of his design from the exterior architecture right down to the handmade tiles – a man after my own heart. Kelly Wearstler has firmly placed her design stamp, internationally, with her bold and opulent approach to interiors, covering and cladding all surfaces with her custom patterns and prints. And lastly, Lazaro Rosa Violan is probably my favourite designer in the hospitality sphere. Sitting in one of his designs is a full sensory treat. Texture, tone and materiality is utterly encompassing."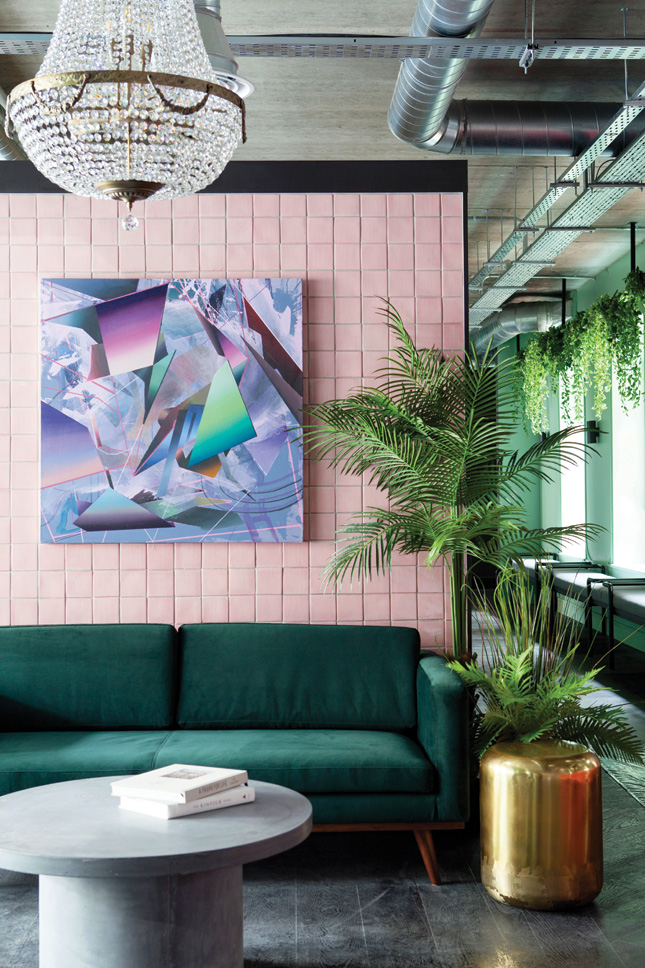 Step 3 - Against the grain
Think like an artist and be expressive with colour, texture and movement. There is no such thing as 'wrong' with this style. If you like a certain style, that's all that matters. Remember, you're the one living with it, so you can go to town. Paint is one of the most transformative tools in interiors. Add colour in creative ways and update furniture pieces with vibrant colours. Think about using gloss for a more polished look.
WHERE TO SHOP: "For all things oversized and fun, look to Moooi. The life size horse floor lamp is a thing of wonder – not to mention their lighting options. Irish owned, House of Hackney layers rich pattern on rich pattern. It can be a love or hate look, but if ever there was an example of 'more is more' pattern, it's this. Marrakechdesign.se has stunning tiling collections for all shapes and colours, so you can get cladding. Pantone now offers the chance to get any colour tone you want as they've partnered with Fleetwood paints, which is pretty special seeing as Pantone hold the international colour codes that are used in fashion and graphic design."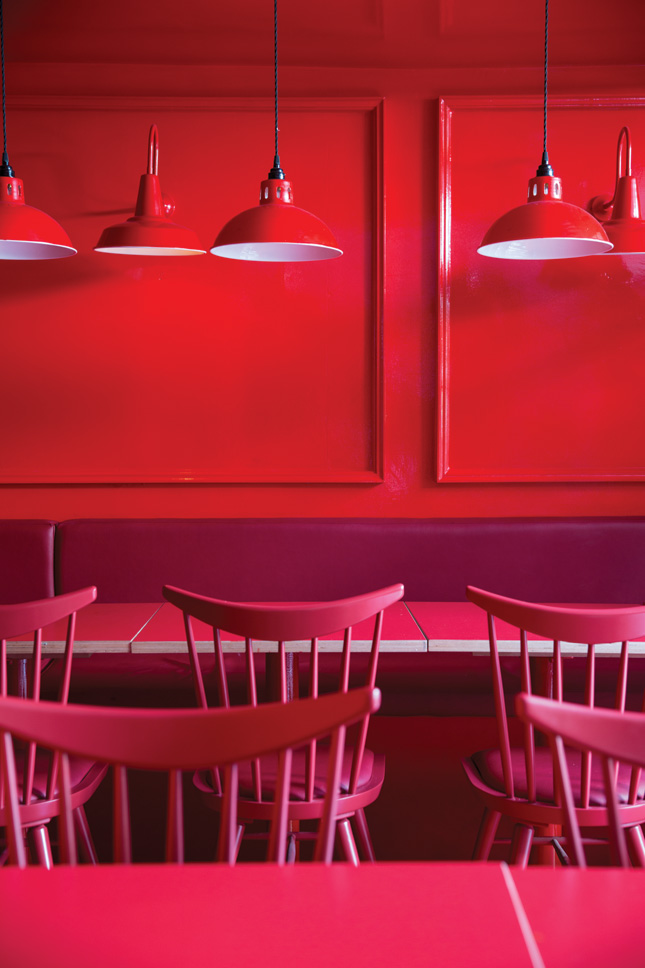 Step 4 - Get painting
Be creative with cladding, artwork and tiling. After a recent summer holiday to Lisbon, I'm questioning why there are no tiled buildings in Ireland. Texture can add so much to a structure or space. Use profiles, tiles, rugs and art to clad walls and add depth and unexpected richness to your space. Move away from what you're told things are meant to be used for, and get out there and play.
Instagram accounts to follow
@TimWalkerFans – Tim Walker is my favourite surreal and whimsical photographer. His work takes you into an Alice in Wonderland world of imagination.
@KellyWearstler – Sharing her work, her travels and her stunning wardrobe
@Boutiquesouk – The most beautiful details that will make you want to get to Marakkech ASAP
@CamilleMalala – Graphic designer bringing her larger than life prints and designs to walls and interiors