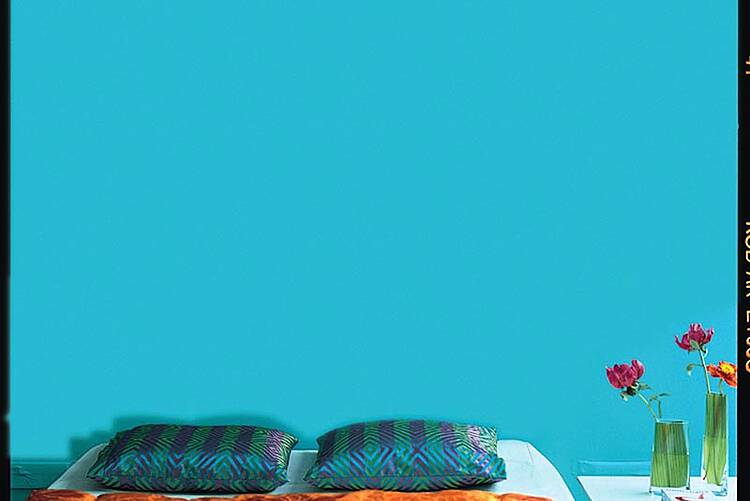 We reckon we can diagnose your personality by the paint finishes and combinations you choose. If you're a fun lover, stepping out of the comfort zone comes naturally to you, so it's easy to commit to the boldness of this spring/summer's statement colours. A splash of contradictory colour boosts classic style interiors, giving an instant contemporary edge. We bet you like these picks:
TOP IMAGE: Inject any room with a true hit of colour and a new lease of life with this zesty range of blues. Not for the faint of heart. Aqua matt emulsion, €30 for 2.5 litres, Designers Guild at Silver River, www.silverriver.ie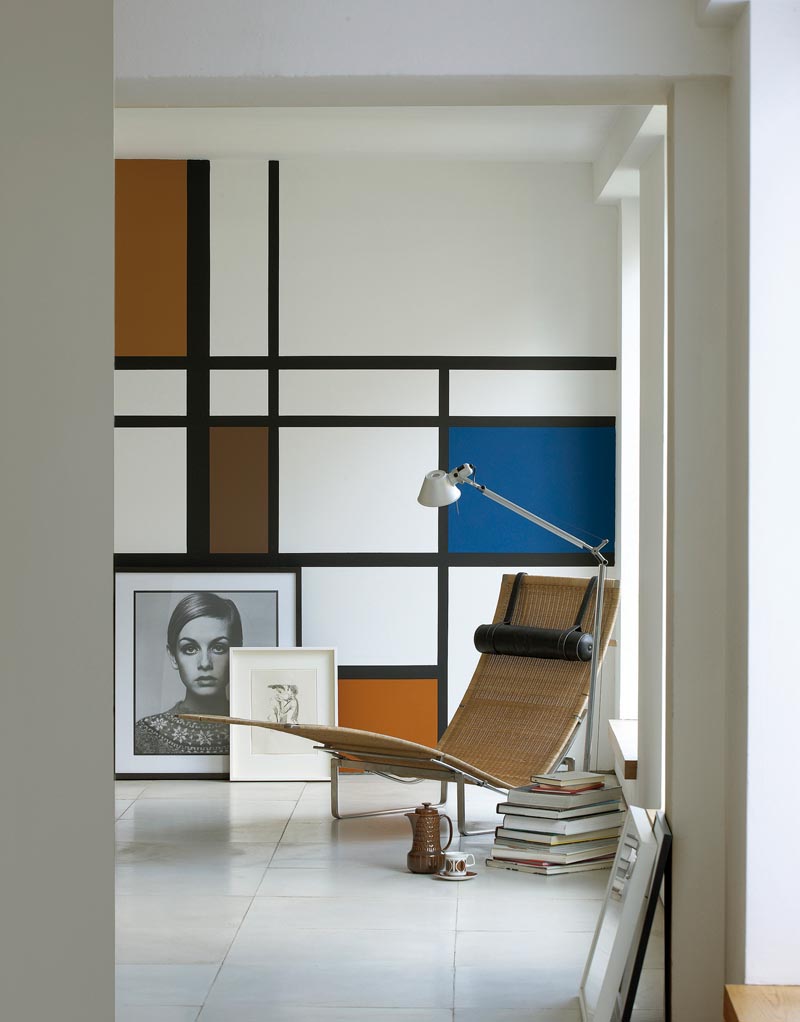 Take painting your walls to the next level with a roll of masking tape, a good eye and a healthy dose of creativity. The ultimage homage to your inner art junkie.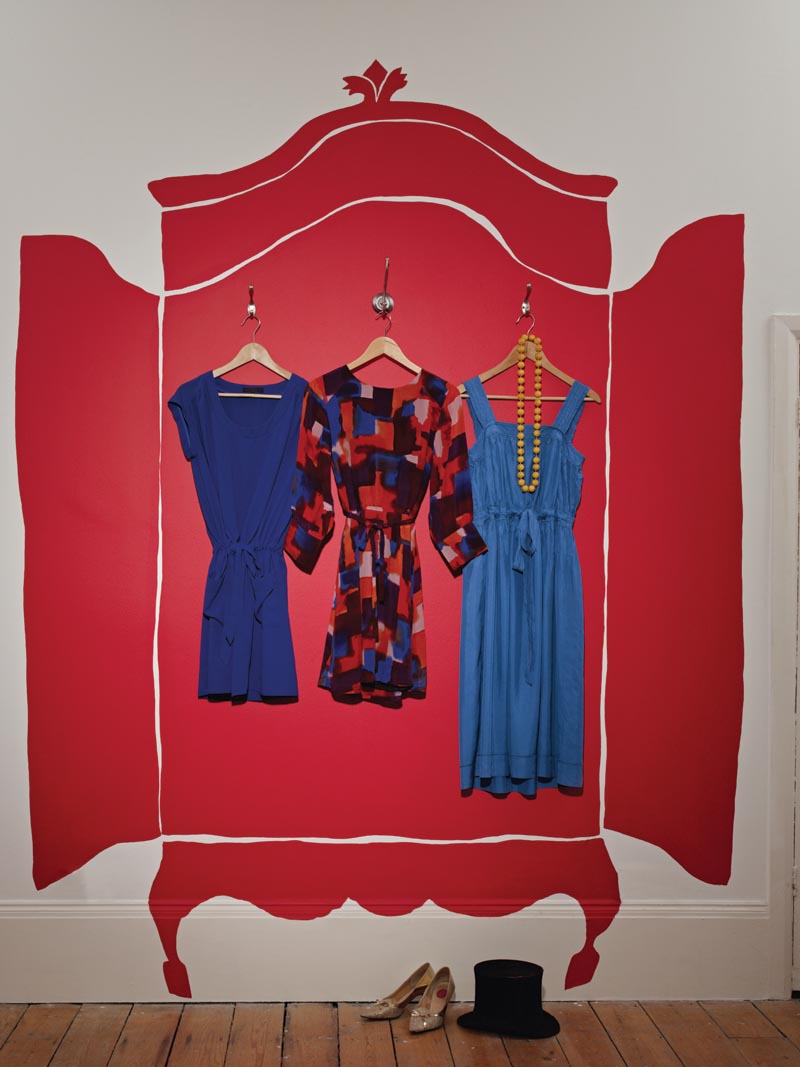 Shirting backdrop colour with Jack Black outlining, along with Tan, Mocha, and Deep Space Blue, all Absolute Matt Emulsion, €36.50 for 2.5 litres, Little Greene, www.littlegreene.com. Have fun with your feature wall by displaying your favourite dress, handbag or jewelry by simply painting an armoire silhouette. The absence of a steady hand just adds to the charm.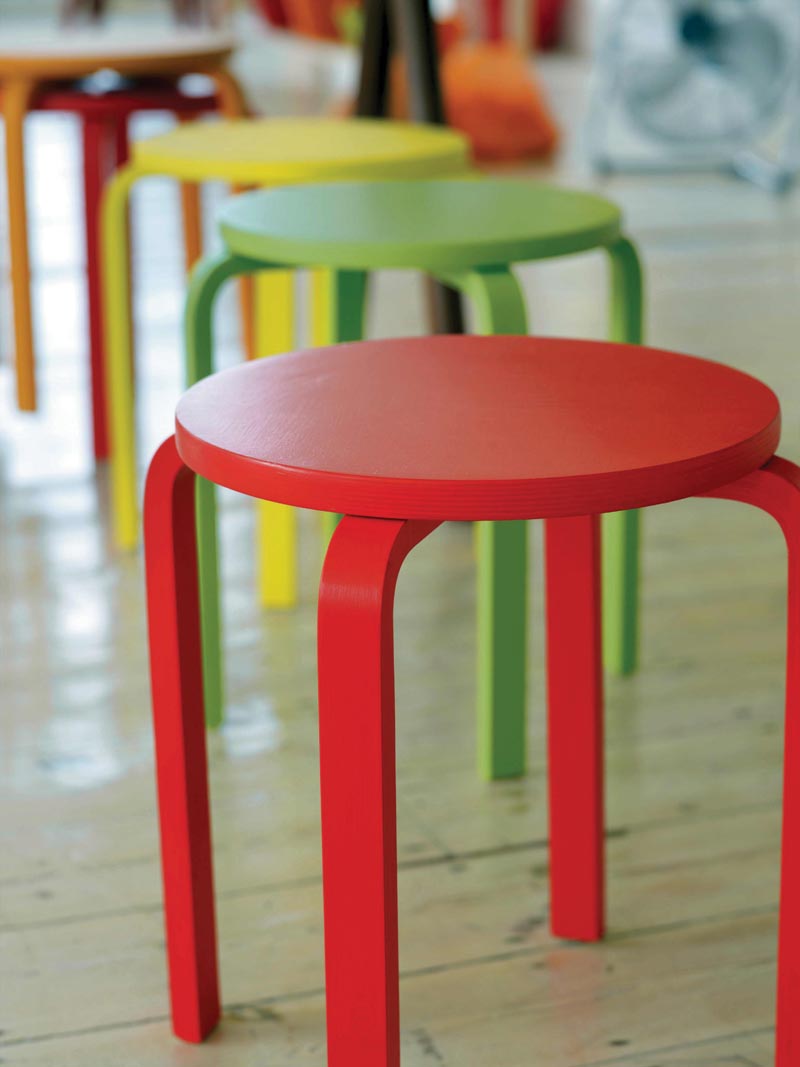 Paint is not limited to walls. Spice up your furniture with these fresh and spicy colours, adding a funky focal point to any room. Try Holly Berry, from €26.24 for 2.5 litres, Crown Paints, www.crownpaints.ie