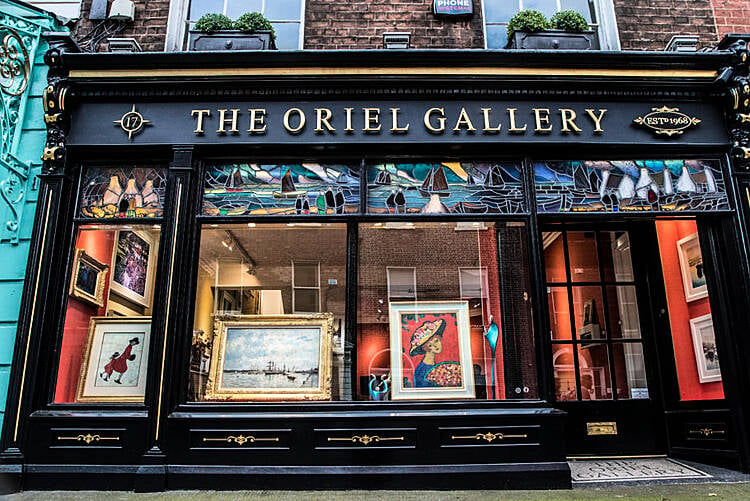 Originally opened in 1968, The Oriel Gallery has been at the epicentre of Irish Art for over 50 years.  Starting with the Northern artists of the 20th century The Oriel soon built a reputation of exhibiting the best of Irish art.  Today we pride ourselves on exhibiting the finest in contemporary Irish art alongside renown artists of the 20th – 21st century.  You will find works by Jack B Yeats, Walter Osborne and Markey Robinson mixed with works by Liam O'Neill, Ireland's leading contemporary landscape artist, Anthony Murphy, Victor Richardson, of The Shelbourne Hotel commission and many more.
We offer a full consultation service for each client, whether it's with a view to purchasing one painting or starting a collection of their own. 
We consult with clients in their home or businesses as required. 
We also provide advice on purchasing and re-sell of works of art.
We now also offer an interest free payment plan of up to 6 months.