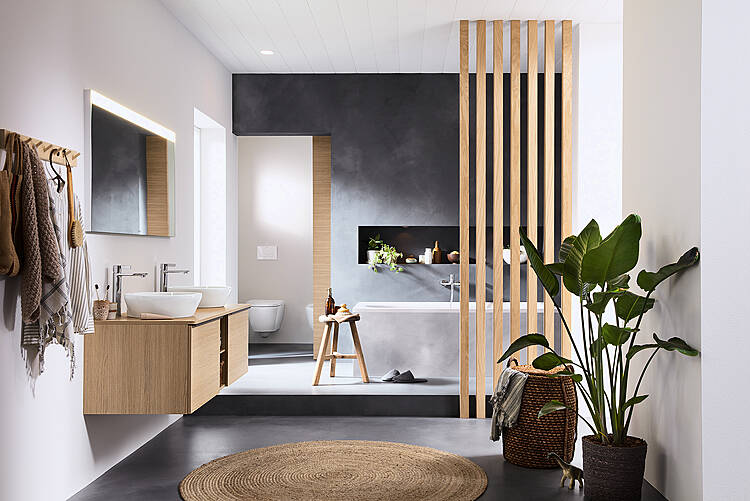 Want to make an aesthetic statement in your bathroom with design-led sanitaryware, furniture and accessories that combine the latest styles, shapes and state-of-the-art technology? Let Duravit kick-start your revamp.
Founded in 1817 in Hornberg in Germany's Black Forest, Duravit is a leading international manufacturer of designer bathrooms.
Active in more than 130 countries worldwide the company stands for innovation in the fields of signature design, comfort-enhancing technology and premium quality.
In cooperation with high-profile, internationally renowned designers, such as Philippe Starck, sieger design, Kurt Merki Jr., Christian Werner, Matteo Thun and Cecilie Manz, Duravit develops iconic modern bathroom-ware that combines functionality and well thought-out details with the aim of enhancing the quality of life of its users on a sustained basis.
The company's extensive range comprises sanitary ceramics and bathroom furniture including beautifully shaped tubs and shower trays as well as clever, space efficient shower-toilets and wellness systems all complemented by practical, stylish fittings and matching accessories.
With products to suit all lifestyles and budgets and the widest possible combination of furniture and surface finishes to choose from, planning your dream space couldn't be easier.
Visit Duravit.co.uk for details of your local retailer.