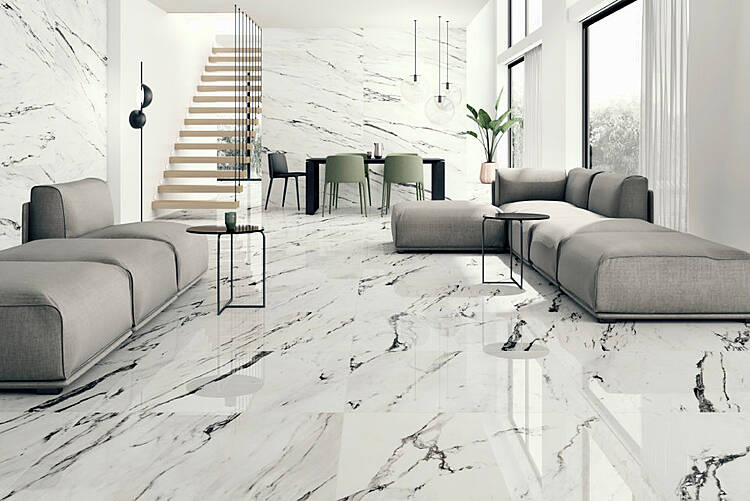 Fossil Stone Specialists are a young, dynamic company with a strong desire to marry the contemporary with timeless, classic designs.
We are striving to become the market leaders for the most innovative surfaces, natural stones and sustainable materials, and have hand-picked and personally sourced the most unique and beautiful stone from all over the globe.
Our mission and passion are to bring life to the vision of our clients and to select the right materials according to their designs and tastes.
We work very closely with architects, designers and builders having built up great relationships with them over many projects.
Our highly experienced team offers professional and detailed advice on your selection, suitability and finishing of natural stones whether you are seeking floors, bathrooms, staircases, sinks or shower trays for your home or business.
Our clients often request custom pieces for their homes, these are usually cut or sculpted from a solid block of stone. This could be anything from a bathtub to a sink or vanity unit.
Natural stone, encaustic cement tiles and handmade porcelain tiles are all available at Fossil Stone Specialists. Our experienced sales team have a wealth of knowledge regarding all aspects of design, layout and materials.
With a friendly approach and an experienced eye for detail, we will be happy to work with you and give you the best service and value.
At Fossil Stone Specialists we cater to and satisfy your needs to your specification. With over 30 years site experience our team of fitters are highly skilled with excellent finish and attention to detail.
Fossil Stone Specialists can completely take care of all your natural stone and tiling needs. A good project starts with a clear understanding of what you as the client expect from us and a clear communication from our side what is possible based on the characteristics of the stone. Depending on your wishes we can develop a natural stone design. We also have specialists for highly accurate measuring and templating. We have an extensive network of suppliers and deal directly with the quarries where we source exactly what you require. We organise the logistics to the site and have a team that installs natural stone. We also have a team that can do polishing and maintenance after installation.
Please feel free to visit our outstanding showroom for a browse and a coffee. For more information on products and services available or to make an appointment please contact [email protected] or call us on +353 (0) 1533 2844 for more information.