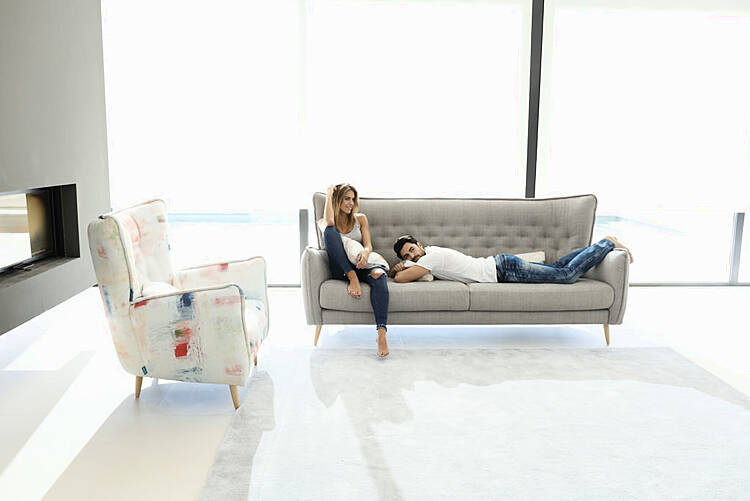 Owen O'Neill Furniture is located in the Desmond Business Park in Newcastle West, Co. Limerick.
Here, at Owen O'Neill Furniture, we understand the importance of your home. We offer an extensive range of furniture for the entire house to accommodate every style and requirement. We've been in the furniture business for over 50 years and we're big on excellent customer service, great quality products, and most importantly, fair prices.
We showcase the largest selection of FAMA Sofas in Ireland.
If you're looking for a new sofa that has your personality, Owen O Neill Furniture is the place to go. We have been working with Fama sofas for almost 10 years, world leaders in design and comfort.  We like to simplify the process for anyone shopping for a new or existing living space, so you don't become overwhelmed by all the options and with the help of Fama's 3D simulator, we offer a unique experience where you can design your own sofa and we can make recommendations specific to your space.
With the choice of styles, sizes and fabrics we have never sold the same combination twice, there's something different for everyone.
We offer a service where we can store your furniture for free if your home is not ready on time or if you want to get some of the expense out of the way before the big bills come in.
For further information on any of our products contact us on 069 77888 or [email protected]
We offer free delivery, free assembly and free storage.