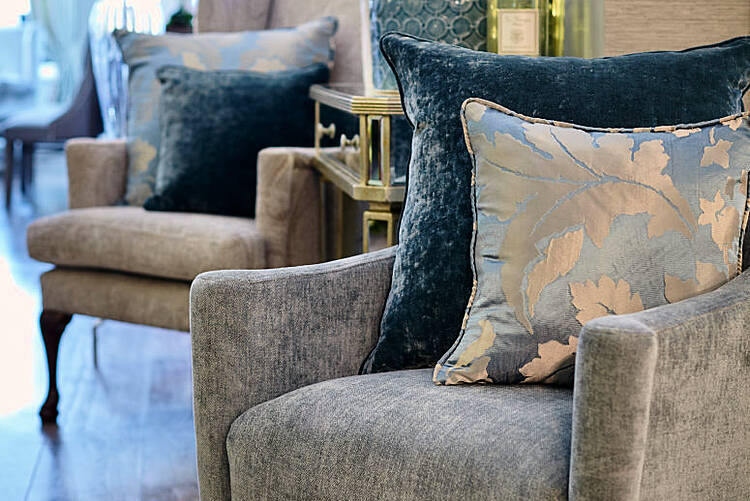 At Ventura – we believe that a home is not just a place to live, it is where living happens. You will spend more time in your home than in any other single space.  What if all that time could be spent in a place that inspires you, every moment, to be the best version of yourself?
This is our driving passion at Ventura. To understand your unique needs and desires, and to interpret them in creative and affordable ways. We are the only service in Ireland that competitively offer a holistic and totally individual package. Many of us are too busy to deal with the minutiae of re-modelling our homes. We have more pressing priorities, we mistakenly believe it's out of our reach, or we simply feel ill-equipped to express ourselves in design terms.
This is where Ventura comes in. From the unique designs that we draw up together with you, the client, to the sourcing of each element from our own range and from far and wide beyond, to the moment you step into your new space and discover, in every detail, your dream home.
Led by Arlene McIntyre, with many years of interior design experience and exposure on both sides of the Atlantic, Arlene brings a worldly perspective to tasks big and small and is uniquely talented at understanding her clients' needs and interpreting them imaginatively.  As a result she has gathered around her quite possibly the best interior design team in Ireland, all of whom take their cue from her principles of personalisation, creativity and affordable, long-lasting luxury.
 Ventura Design
Head Office / Consultation Showroom
Unit 12 and 13 , Block 8,
Blanchardstown Corporate Park,
Ballycoolin, Dublin 15.
Open:
Monday to Saturday – 9am to 5:30pm
(by appointment only)
Please contact our head office if you wish to make an appointment for our interior design service:
Office: 01 820 8480
Email: [email protected]
 Ventura Collection
Retail Showroom
Fairco House,
Old Airport Road,
Santry, Dublin 9.
Open:
Monday to Saturday – 10am to 6pm
Telephone: 01 842 5033
Email: [email protected]