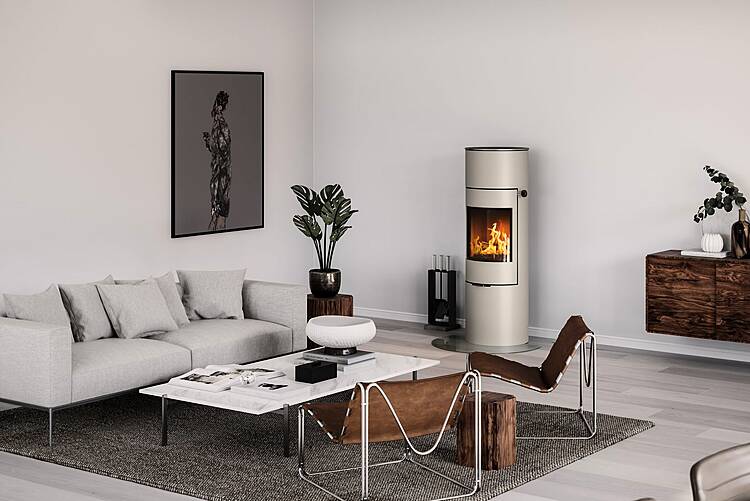 One of House and Home's favourite fireplace suppliers, Fenton Fires, is launching their new outdoor collection at the perfect time. But, dare we say it, with the way Irish summers often go, their indoor range is just as timely!
Fenton's stunning range of gas, electric and wood burning fireplaces are available in traditional and contemporary styles. So whether you're hoping to achieve a streamlined, hassle-free modern look, or a good ol' fashioned open fire with a rustic basket of logs on the side, they've got you covered. Fenton also carry a range of cast iron, wood and stone fireplace surrounds and fire accessories- allowing you to put your own stylish spin on the space.
Now that outdoor entertaining is more common, we'd highly recommend putting the same amount of cosiness into your outdoor space as you would your indoor. Think of the long nights with pals curled up beside a Rais Ra fire pit, or having the family over for "make your own" pizza party using one of Fenton's Morsø Grill Forno II pizza ovens? With the right ingredients, your garden can be a comfortable, safe space to socialise with loved ones who don't feel comfortable visiting indoors. Why not put a positive spin on this crazy time by making outdoor gatherings cosy and inviting. So much so, that garden parties stick around long after this pandemic does.