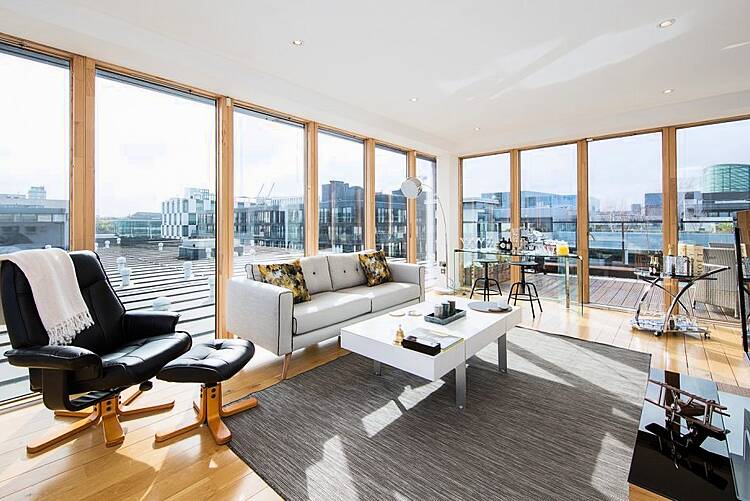 The Interiors NRD' is an Award-Winning Dublin-based studio founded by Natasha Rocca Devine (NRD), which offers interior design staging and styling services direct to agents, residential and commercial clients in Ireland. The core services include Award-Winning showhome design, staging to sell, virtual staging, style consultation and staging workshops. While Natasha offers consultancy in London, where she studied interior design. Along with offering editorial services, design tips, features and partnerships with specialists and brands through her press, social media and guest appearances on television, radio and at events.
 Most recently, Natasha has designed the Showhome for Robswall by Hollybrook, Malahide represented by Knight Frank Ireland. While she won "2019's Best for Interior Staging – The Republic of Ireland" from Build Magazine and has featured on Pat Kenny Newswalk and various national stations and publications, along with projects for private and commercial clients. While Natasha hosts workshops to assist clients and businesses with their design development and planning.
In 2018, 'The Interiors NRD', Natasha won three Awards and was guest designer on 'RTE's Find Me A Home' series three, after working in Los Angeles as a real estate agent and designer, she plans to continue her services while expanding into commercial design and 'showhome design and staging'. In her first year in business, Natasha has designed virtual staging projects for Knight Frank and featured via Owen Reilly in The Irish Times.
Natasha comes from a family of entrepreneurs and has a Masters in Journalism followed by a Masters in Interior Architecture, so she is impassioned by real estate, design and all things creative. In 2017, she was in the final of the London Design Festival | Focus/17 Competition. Over recent years she has guest spoken on Newstalk – Pat Kenny, Ryan Tubridy RTE Radio and contributed to various newspapers such as The Sunday Business Post, Image Magazine, Social & Personal and online for national and global publications, of which she will continue to do so in 2019.