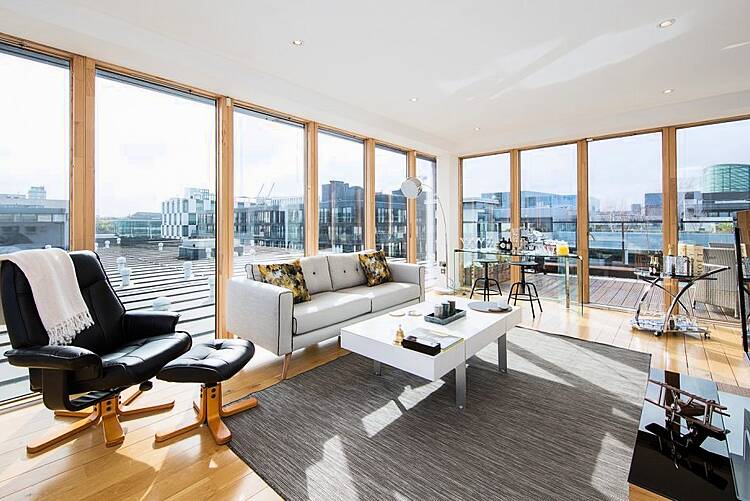 The Interiors NRD' is an Award-Winning Dublin-based studio founded by Natasha Rocca Devine (NRD), which offers interior design and staging consultancy to residential and commercial clients and agents. Natasha's services include both pre-project consultancy and a full-service staging and design studio, throughout Ireland. Along with offering editorial services, design tips, features and partnerships with specialists and brands through her press, online magazine, social media and guest appearances on television, radio and at events.
In 2018, 'The Interiors NRD', Natasha will be featured on 'RTE's Find Me A Home' series three, after working in Los Angeles as a real estate agent and designer, she plans to continue her services while expanding into commercial design and 'show house staging'. While Natasha will partner with Award-Winning architect Darragh Breathnach – DUA Architects, to host workshops to assist clients and businesses with their design development and planning. In addition, she wishes to continue guest appearances and will offer her consulting services to London, where she studied interior design.
Natasha comes from a family of entrepreneurs and has Masters in Journalism followed by a Masters in Interior Architecture, so she is impassioned by real estate, design and all things creative. Most recently, she has won '2018's Most Outstanding Interior Design Specialist - Dublin" from LUX Life Magazine. While Natasha has designed virtual staging projects for Knight Frank and featured via Owen Reilly in The Irish Times and filming for RTE TV's 'Find Me A Home'. In 2017, she was in the final of London Design Festival | Focus/17 Competition. Over recent years she has contributed to various newspapers such as The Sunday Business Post and to magazines and online for national and global publications, of which she will continue in 2018.