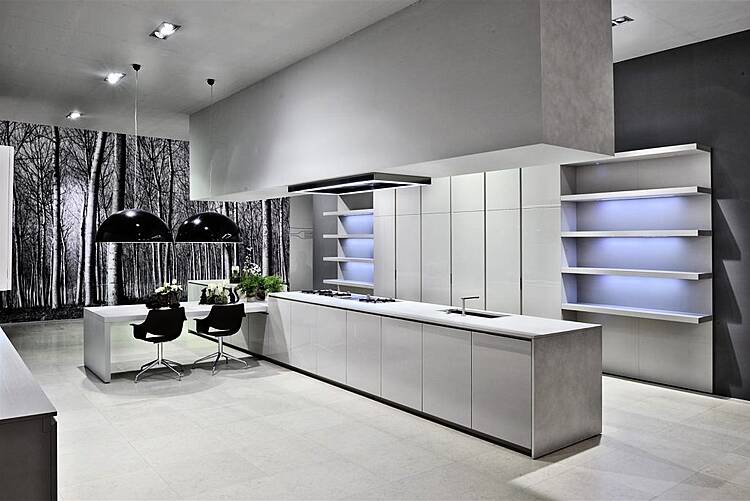 We specialise in producing the finest quality stone products for commercial and residential markets. As well as producing Dublin Granite and Limestone from our own quarries, we also stock a wide range of stone products from Italy, Spain, Portugal, Germany, China and the rest of the world.
At our modern facility in Barnacullia, Co. Dublin we can provide a full range of services from product design to computer numerical control (CNC) fabrication to suit your needs, or choose from our impressive range of natural stone tiles, countertops and other products.
Countertops for kitchens and bathrooms – designed and manufactured to specific requirements
Tiles – Natural stone tiles are durable, elegant and easy to maintain. It's a natural choice.
Fireplaces – Handcrafted custom made fireplaces come in a number of styles and colours manufactured from quality limestone, marble and granite.
SMQuartz
The elegant SMQuartz is available in more than 100 colours in different styles: the Classic quartz pattern range, the stylish Veined range, the vibrant Glitter, the modern Stardust, the contemporary Metropolis and the newest City and Fusion ranges.
All SMQuartz products are supplied in a variety of popular finishes including polished, honed, brushed and antiqued. Besides the extraordinary choice of styles, SMQuartz offers durability, functionality, safety and reliability, making their range perfect for all type of surface uses. It is ideal for creating an exquisite kitchen and bathroom countertops and vanities but is also suited to be used as natural flooring, indoor wall cladding, shower walls and much other everyday uses. The SMQuartz range offers exceptional value for money for a product of this high standard and quality. Santa Margherita's beautiful Italian quartz is functional, durable, stylish, and it is available in a large selection of colours, styles and finishes.
You can see our full range of elegant products and colours available at our Dublin Showroom. Our expert staff will assist you with any queries you may have.
Showroom Opening Hours
Monday to Friday 9am to 6pm
Saturdays 10am to 5pm