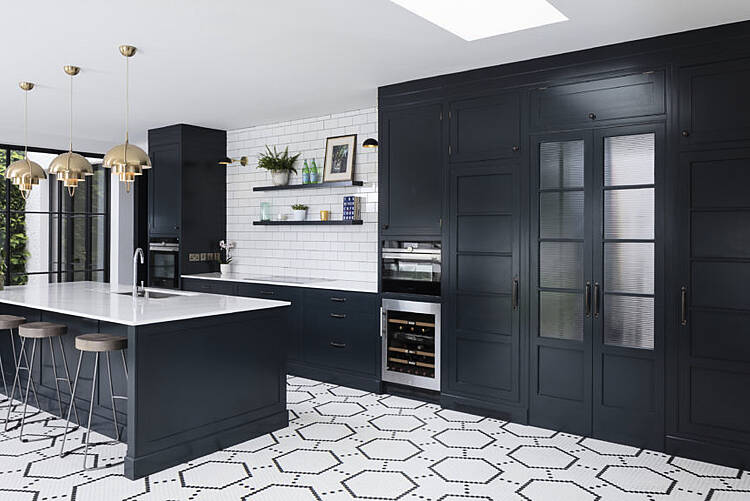 Beauty in longevity
Every Rhatigan & Hick kitchen is unique. Original design blends seamlessly with handcrafted expertise to create inspired kitchens which match and attune to the pace and personality of a given home over a lifetime. Taking only the finest raw materials and blending them with our experience, we make beautiful kitchens by hand, balancing functionality and design with verve and vision.
Carefully chosen details
Style and substance nestle closely together in our work, held collectively by carefully chosen details showcasing our commitment to our craft. For our kitchens, only solid wood is sourced for all our cabinet internals, complemented by a choice of durable lacquered finishes. You'll also find luxurious leather-lined wooden drawers running on soft-close concealed runners, alongside 30mm-thick cabinet doors, hung to our unique hardwood frame design with traditional butt hinges.
Pure design-led thinking
By its very nature, design has no boundaries and throughout our design process, we persistently question, innovate and reinvent in order to deliver work with origins in design-led thinking and functionality. Every day, we add this measured and thoughtful design approach to both premium materials and first-class craftsmanship.