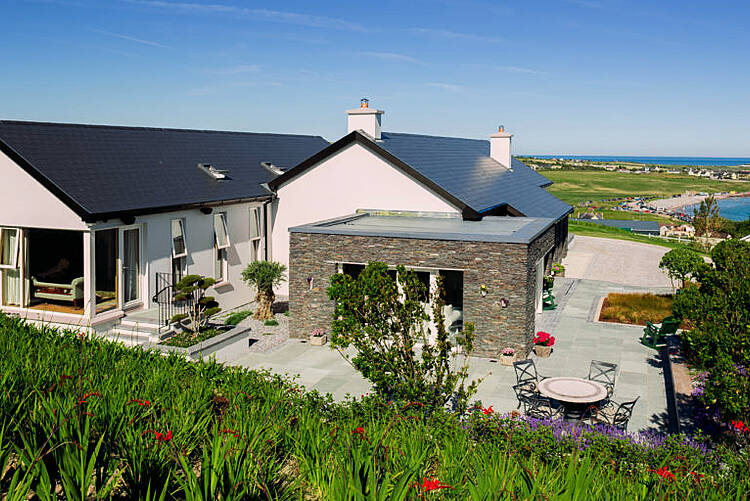 Russell Landscaping has over 15 years of industry experience in both Landscape Design & Landscape construction. Based in Cork, with over fifteen years of professional service, our select teamwork on landscaping and design projects throughout Cork City and Ireland. At Russell Landscaping, we dedicate our own select group of contractors, professional tradesmen, water feature and lighting design specialists to ensure the landscape design process, from initial concept to project completion is smooth and seamless.
At Russell Landscaping (B.Ag.Sc. Landscape Horticulture), we understand the importance of a professionally designed landscape project & are aware of the obstacles which can get in the way. Our approach to design is to mitigate as much of these obstacles as possible.
Russell Landscaping offers practical and unique Landscape Architectural and garden design solutions to both its residential and commercial clients. We provide a professional landscape design service with hard landscaping & soft landscaping experiences, which allows our customers to convert their thoughts and ideas into practical working designs which will visually enhance and improve the functionality of their external environs.
Award-winning Landscaping
Sean Russell of Russell Landscaping won the national 'Special Award for Landscape Design & Build' at the prestigious ALCI Awards, as well as winning the best private garden in the €50-100k category. The award entries were judged by Gary Graham, Bord Bia's Bloom Manager and Kerrie Gardiner, landscape architect and Bloom Show Garden Manager who visited all of the shortlisted project sites. Sean was praised for using his skills to adapt the Landscape to meet changing environments in his coastal garden design.
Sean, who is from Youghal but based in Cork City specialises in the area of landscape architecture and design and he provides Project Management from Initial Concept to Final Completion. His clients include both Commercial & Private clients.