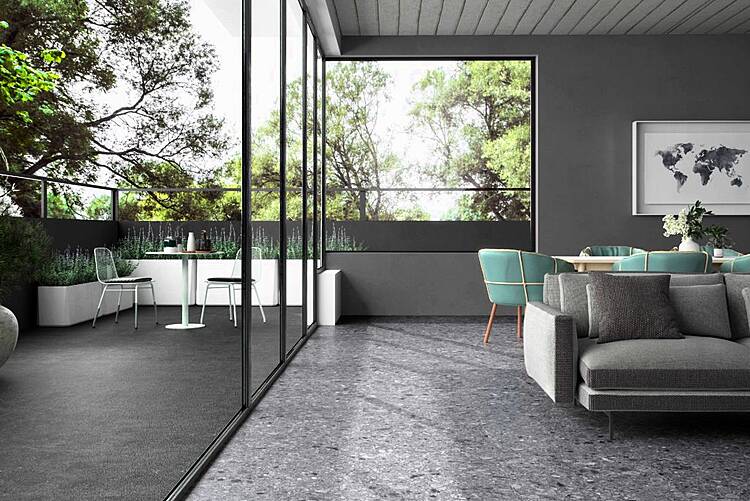 National Tile Ltd are one of Irelands longest established tile businesses, with over 39 years of experience in the Industry. We have longstanding partnerships with some of the world's best producers, which keeps us at the forefront of trends, designs and technology.
We provide tiles for Residential homes, Commercial projects, Outdoor areas, Gardens, Swimming pools. We also offer advice on what is the best product for your needs. Whether it needs to be porcelain for floors and outside use to ceramics for walls or commercial projects.
We have an extensive range of Laminates and Engineered timber floors. We also produce one-off engineered timber floors for clients who require certain colours outside the general timber ranges. We have a facility where we oil and brush our own floors, which allows us to create bespoke floors, which we can also age or distress, all done in our own plant.
We have our own in house water jet cutting service, which allows us to provide designs in tiles, be it someone's name, family crest, business name or artwork, we also offer a mosaic cutting service for wet rooms and showers and floor tile that the client chooses for their bathroom can be cut into mosaics to match. 
NATIONAL TILE LTD – HEAD OFFICE
Coe's Road
Dundalk
County Louth
A91 YR61
E-mail: [email protected]
Website: national-tile.com
General opening hours:
Monday - Friday 9.00am - 6.00pm
Saturday 9.00am - 5.00pm
Sunday and holidays - close
NATIONAL TILE DUBLIN LTD – SHOWROOM
Grantham House
Grantham Street
Dublin 2
D08 W8HD
Tel: +353 1 697 8123
E-mail: [email protected]
General opening hours:
Monday - Friday 9am - 5.30pm
Saturday 10am - 5pm
Sunday and holidays – close
NATIONAL TILE KILLARNEY LTD – SHOWROOM
Woodlands Industrial Estate
Park Road
Killarney
County Kerry
V93A 995
Tel: +353 (0)64 663 1175
Fax: +353 (0)64 663 3265
General opening hours:
Monday - Friday 9am - 5.30pm
Saturday 10am - 5pm
Sunday and holidays - close