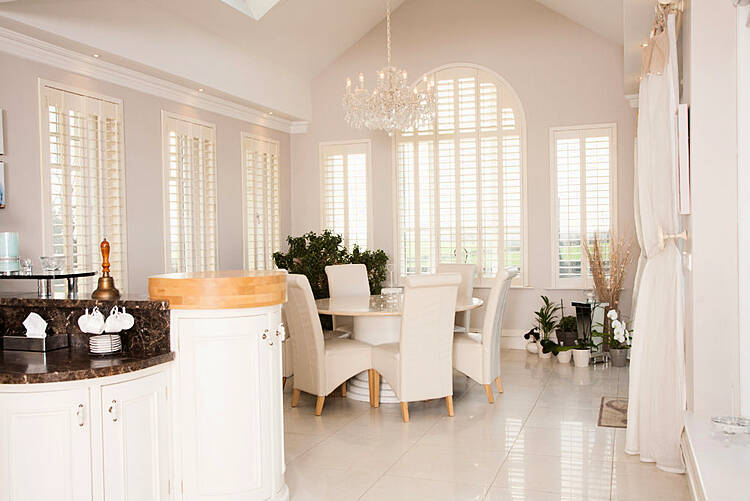 Shutters of Ireland are Ireland's leading Plantation Shutter Specialist. Established in 2002 by husband and wife, Brendan and Bláithín Hederman, this family owned and operated Irish business has been providing a dedicated shutter service nationwide, with an unrivalled reputation for quality, value and service.
 Services Provided
Upon your first contact with us, we can give you a guide quote for your shutters, and arrange your complimentary survey appointment
A survey appointment followed by your quote which will be mailed to you, with the details of the shutters, as discussed.
Installation of your shutters directly by Shutters of Ireland – no third party fitters – your surveyor will also install your shutters.
They provide a broad range of shutter styles including:
Full Height
Covers the full height of the opening, which is designed in consultation with each customer.
Tier-on-Tier
Being shutter panels separate from each other across the height of the opening.
Cafe Style
Only dressing the lower section of the opening with the shutters.
Arched
Dressing arch-shaped windows, custom designed, are available in both curved panels and "Sunburst" options.
Bay Windows
Either angled or square bay windows, can be fitted with shutters.
Custom Shapes
Arches, triangles, portholes, and to see some of the challenging window designs we have dressed with shutters, please see some images below.
We would be delighted to provide you with information regarding your interest in our shutter, phone us or send us an email with the dimensions (widths and heights) for guide pricing.