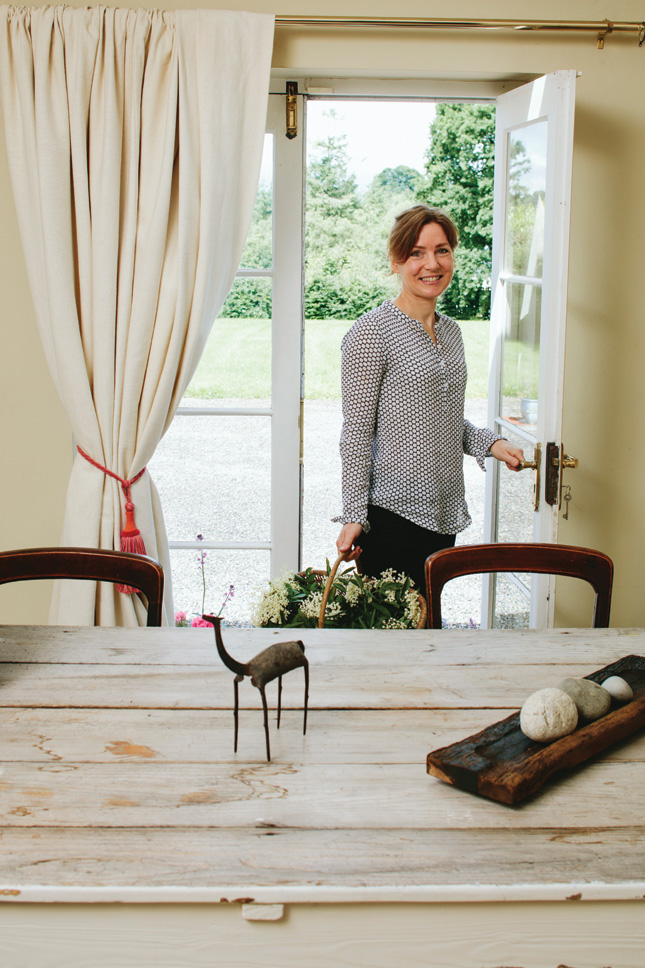 Last week we brought you a full hour tour of Samantha Mackey's charming, renovated 19th century Georgian home in Wicklow. The house has been transformed into a gorgeous country home through a lot of imagination, and a lot more determination. She gutted the house entirely and started from the ground up, but the result is beautiful. She kept things close to home, sourcing local tradesmen to do the work on the home, and then searching in Ireland for bits and pieces of homewares to make her house a home. The unusual wooden cow in her dining room was a chance find in a shop in the Kildare shopping village, while the granite worktops are made up from granite from a local quarry, for example.
It's not possible for us all to shop quite that locally so we've looked to the highstreet and online shops to recreate the look.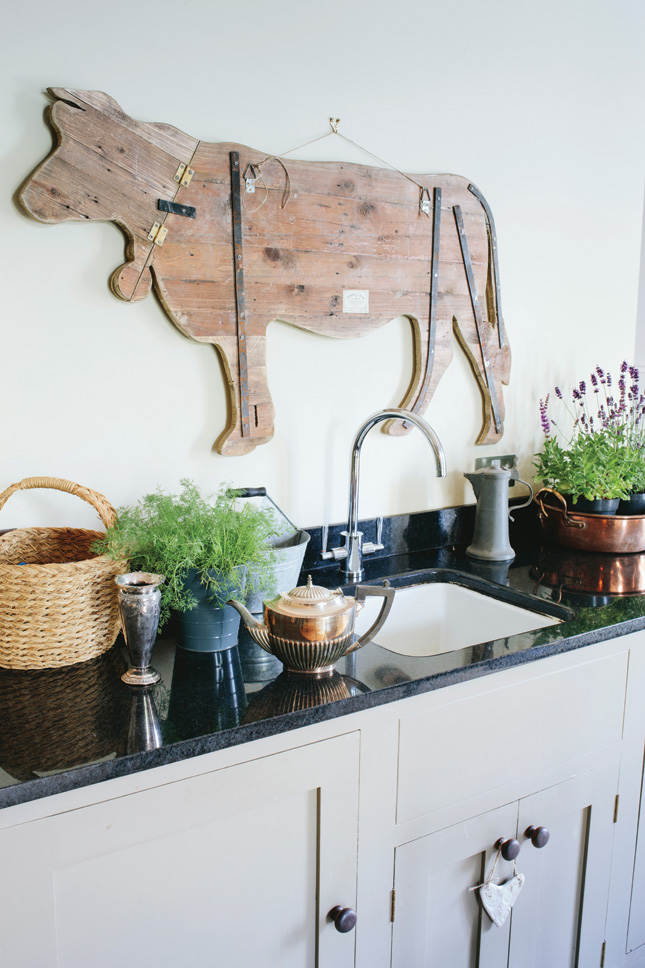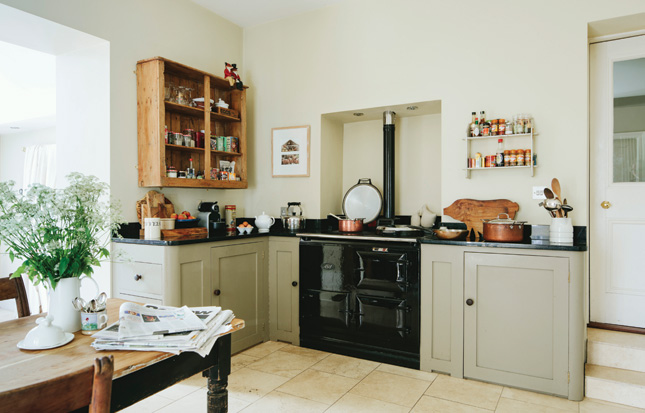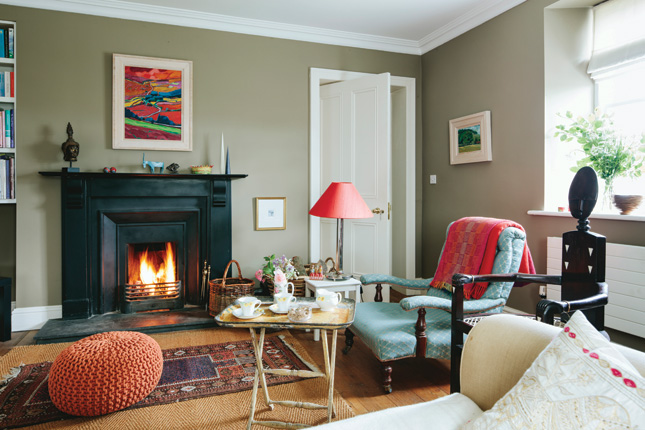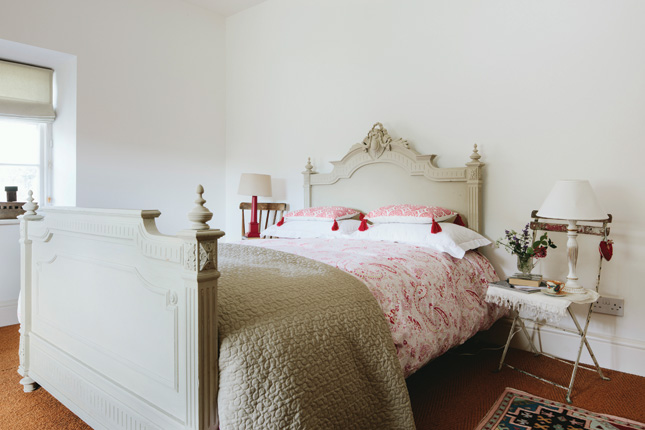 You can see the full real home tour here, but in case you haven't guessed, we are totally obsessed with her country home style. Look no further for similar home accessories you can pick up if you want to steal her style for your own home.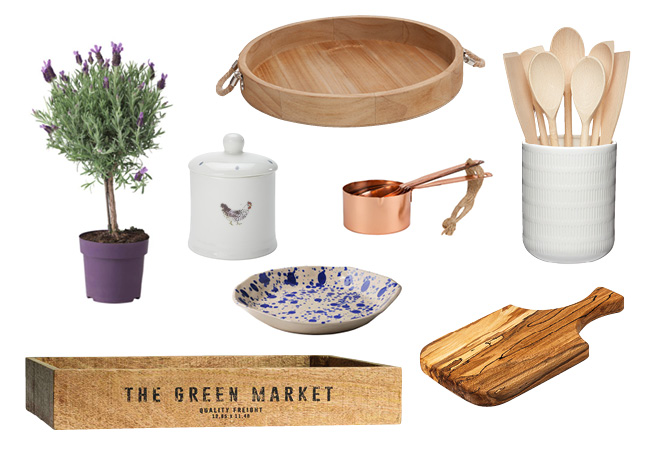 1. Lavender tree, €8, IKEA
2. Natural-coloured round tray, €35.99, Zara Home
3. Calico porcelain utensil pot, €17.51, Kitchen Craft
4. Chicken Jam Jar, €15, Sophie Allport
5. Copper measuring cups, €12, Hippenings
6. JASSA serving plate, €11.75, IKEA
7. Wooden storage box, €14.99, H&M Home
8. Shovel chopping board, €33.50, Bunbury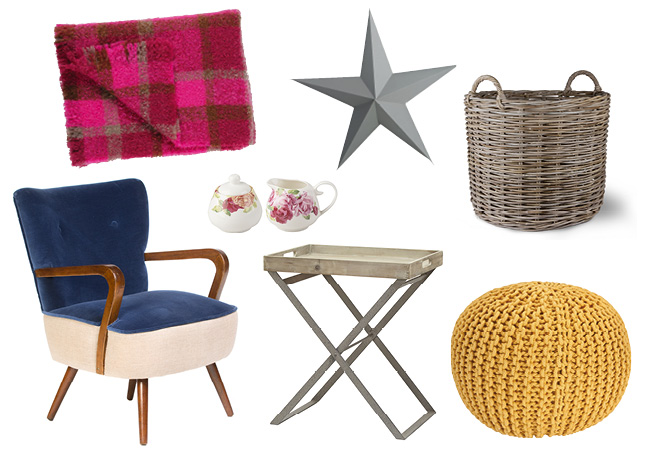 1. Brushed boucle mohair throw, €99.50, Cushendale
2. Grey paper star, €5.84, April and the Bear
3. Giant rattan log basket, €140, Garden Trading
4. Blue velvet and linen Calvin chair, €465, Atkin and Thyme
5. Kew Gardens Southbourne Rose Sugar Bowl And Creamer, €31, Creative Tops
6. Tray day side table, €169, Loaf
7. Heart of House cotton knitted pod, €49.99, Argos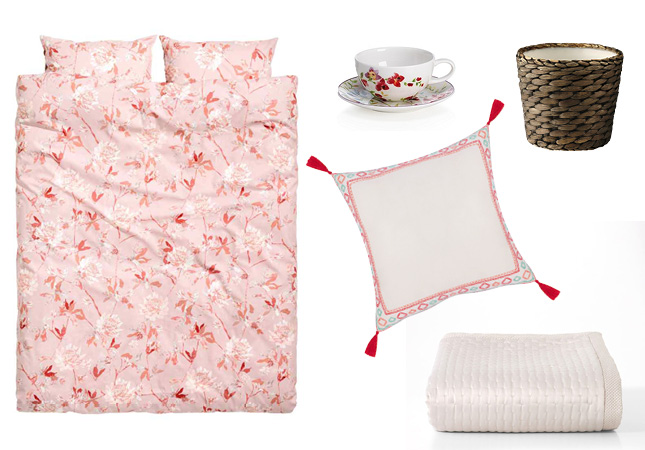 1. Floral bedspread, €49.99, H&M Home
2. Teacup and saucer, €17, Marks and Spencer
3. Wicker plant pot, €5, IKEA
4. Moroccan tassel cushion, €8, Penneys
5. Topstitched quilt with border (double), €149, Zara Home
For more get the look style advice, take a look at our archive of style-stealing posts here.