A House and Home promotion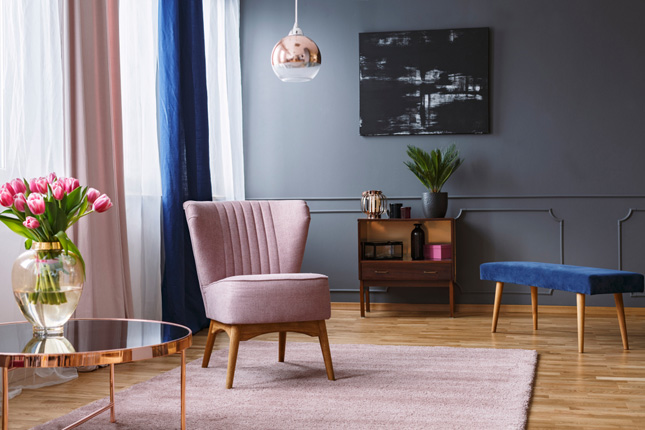 Most people's living space serves a multitude of functions - besides often being a TV room and space for relaxation, it can often also be used as a casual dining space, a makeshift playroom, or even a workspace at times.
Your living space is also likely the place that you entertain guests, and when designing a space for so many functions, often guests are put to the back of your mind.
We chatted to the team from Terrys Fabrics, who supply beautiful fabrics for all sorts of interiors, to get their take on setting yourself up for easy entertaining in your living space.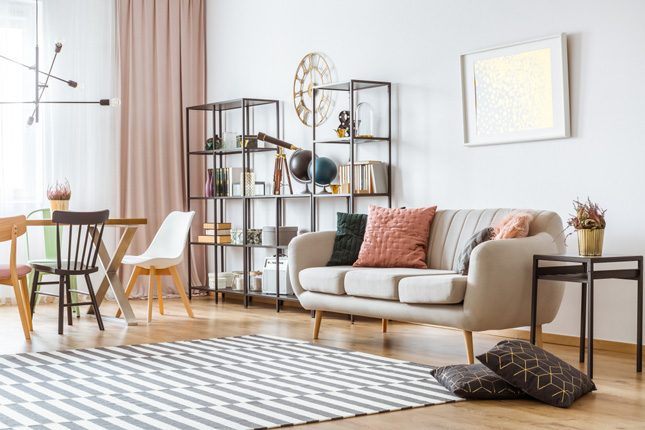 What are your main tips for designing a living space suitable for entertaining?
"Make your design simplistic, so that it's easily adaptable for different forms of entertaining. Whether you're hosting a dinner party, a book club or a cocktail making night, you're able to easily move things around to accommodate this.
Invest in quality window treatments that allow for the appropriate level of privacy. A welcoming atmosphere and privacy come hand in hand, so by layering up blinds and curtains, you're able to have varying options depending on the level of privacy required. We offer ready made curtains from Terrys Fabrics that can fit with whatever style
Design a space you're proud of. If you're entertaining, you're most likely welcoming friends and family into your space so it's important that whatever design you've chosen, you love."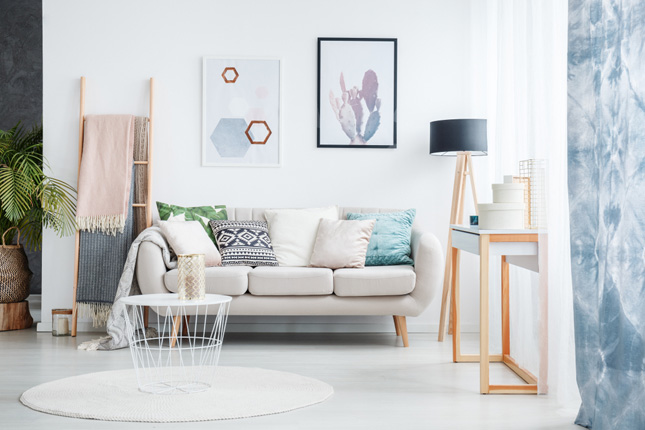 What are the cornerstone pieces you need to have in the space?
"Flexible seating options is an absolute must – by giving you guests options they're much more likely to feel invited into the space.
By investing in a varying selection of sofas, chairs, stools and benches, you're able to create a space that's set up specifically for entertainment."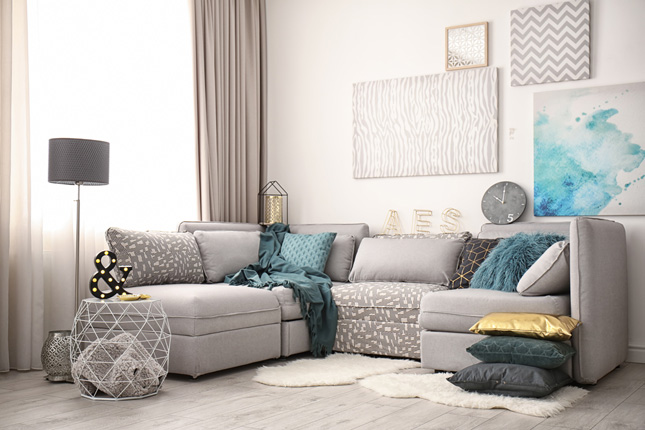 How can you create intimacy in the room?
"Setting the appropriate tone within an entertainment space is entirely dependent on what you intend on using the space for. If you're hosting a dinner party, investing in an internal sound system is a great way to introduce background music to the space.
Lighting and privacy are also key elements to consider when creating an intimate space – by layering window treatments and carefully positioning warm light, you're able to create a space that feels both welcoming and cosy."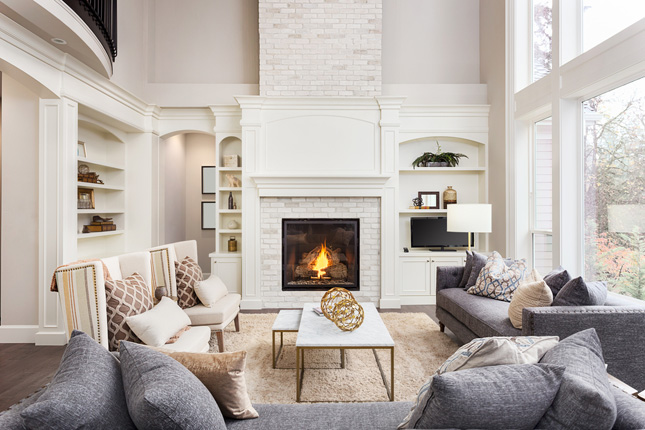 How important is how you arrange the space?
"There's a huge misconception that in order to create a place that's suitable for entertaining, initially you need to have an abundance of space. In actual fact, scale is much more important than the size of the space itself, so it's key to create a room that utilises the area as successfully as possible.
Furniture arrangement is at the core of creating a welcoming environment and by ensuring you have multiple seating areas available at one time, you're much more likely to create a space that invites socialising."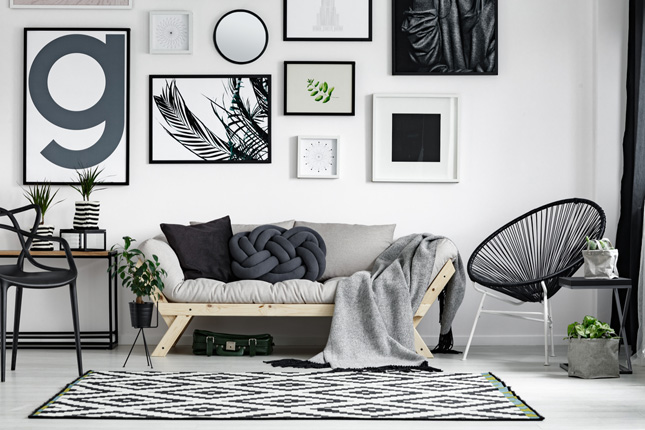 What's the biggest mistake people make when designing a living space for entertaining?
"In many instances, it can be easy to be drawn into one single focal point of a room. When designing a living space that's built specifically for entertaining, it's important not to build the space entirely around the TV as this tendency often creates an environment where socialising is somewhat stunted.
Instead look to position the room in a more fluid manner, so you're set up in a way that makes it easy for group interaction between your guests."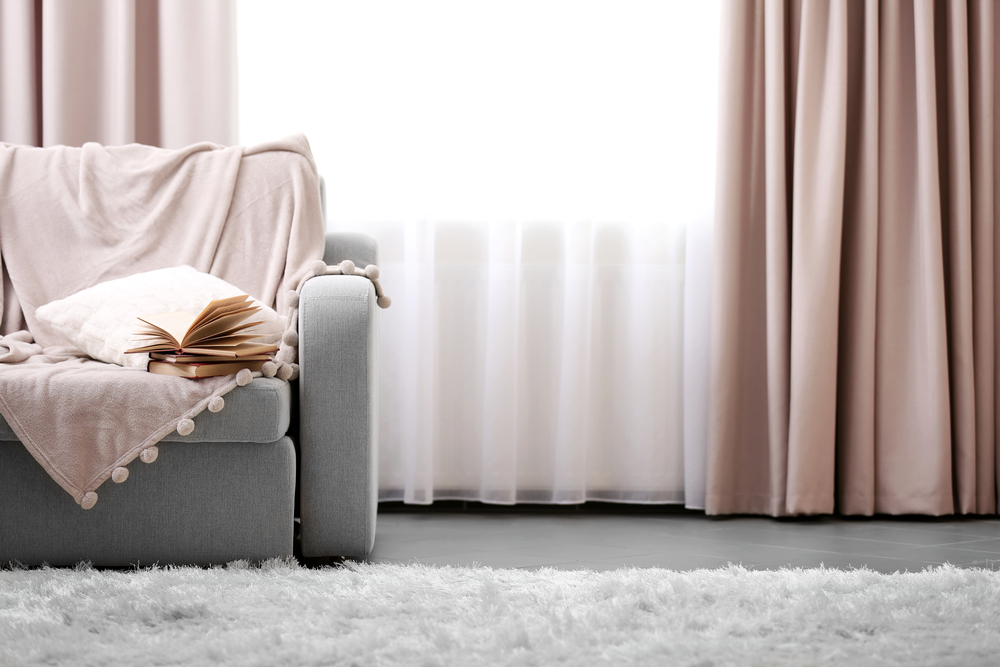 Terrys Febrics
Established over 44 years ago, Terrys Fabrics have successfully grown from market stall beginnings, and retained their family business ethos. They supply high quality furnishings, fabrics and ready made curtains, all at the most competitive prices, with an offering of over 500,000 metres of discount fabrics, and friendly, personal service to help you find just what you need.
Website | Facebook | Twitter | Instagram