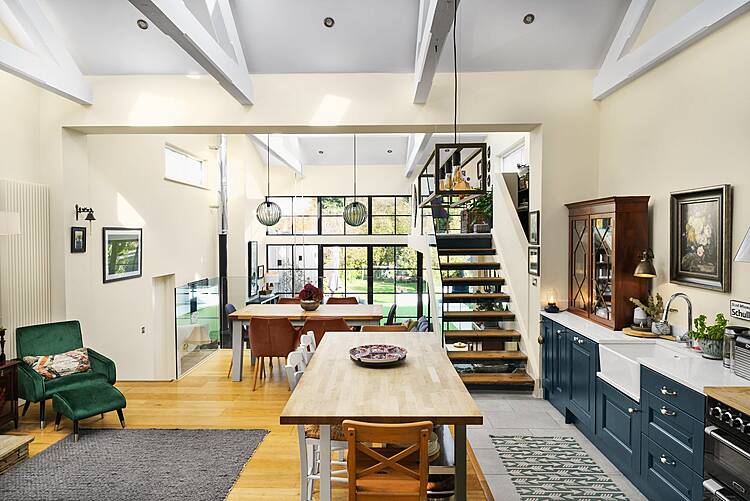 We're back with our weekly installment of Home of the Year recaps. Last night, judges Hugh Wallace, Suzie McAdams and Amanda Bone travelled to Cork, Down and Dublin to check out three more contenders for Home of the Year.
Home no. 1
First up, the judges visited a 200 year old mill house renovated by Rachel and Chris Larmour. The couple- both of whom are architects, luckily enough- bought the Co. Down mill in 2017. When they purchased it, only the shell had been restored, but electricity, plumbing and heating had yet to be installed.
The home is now a spacious and efficient family home, decorated with calming tones and earthy materials. Contemporary, sleek pieces juxtapose well with the mill's original stone walls and rustic charm. Look out for cool original features from this one-time flax mill like the holes in the solid stone walls used as chutes.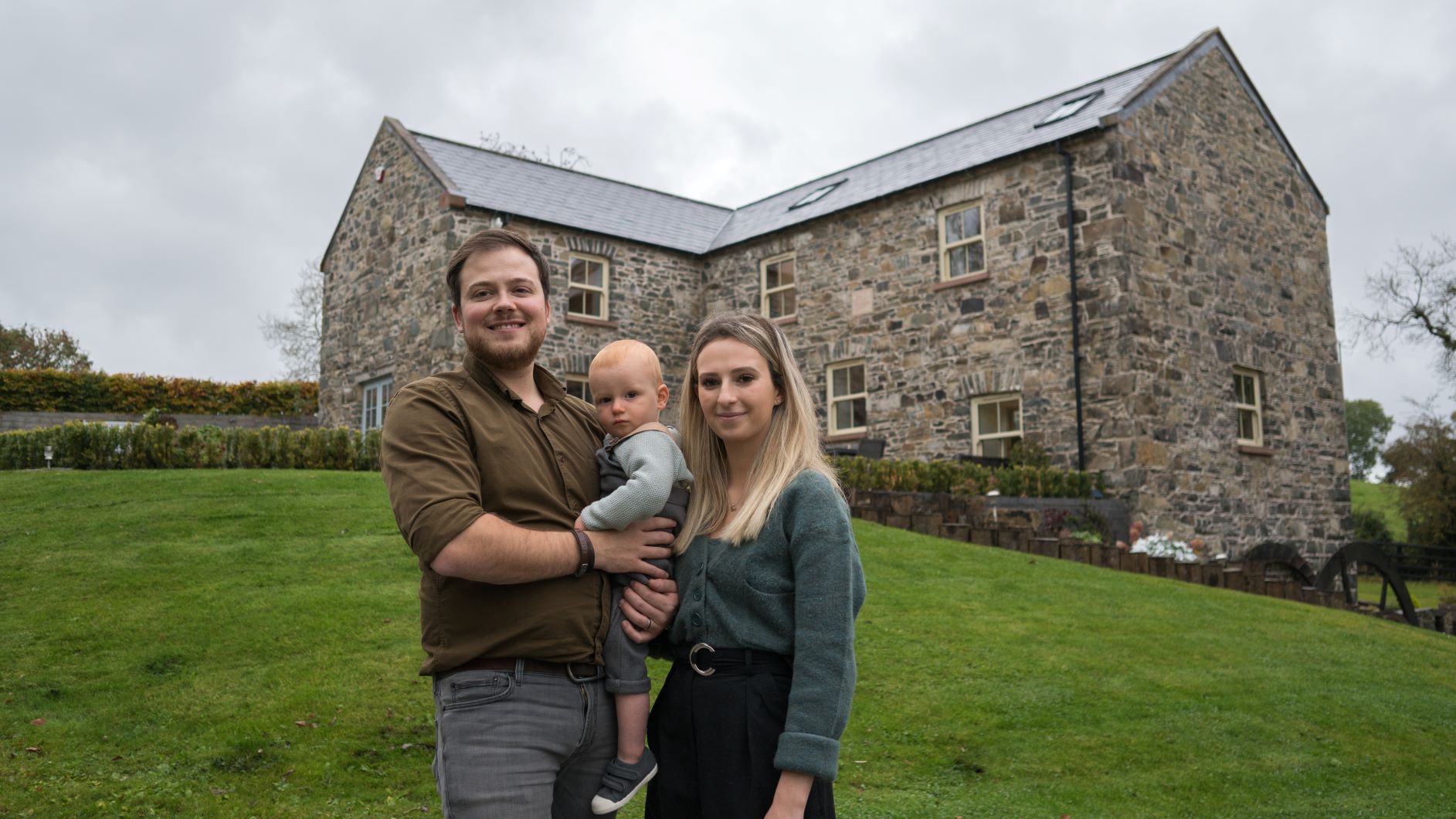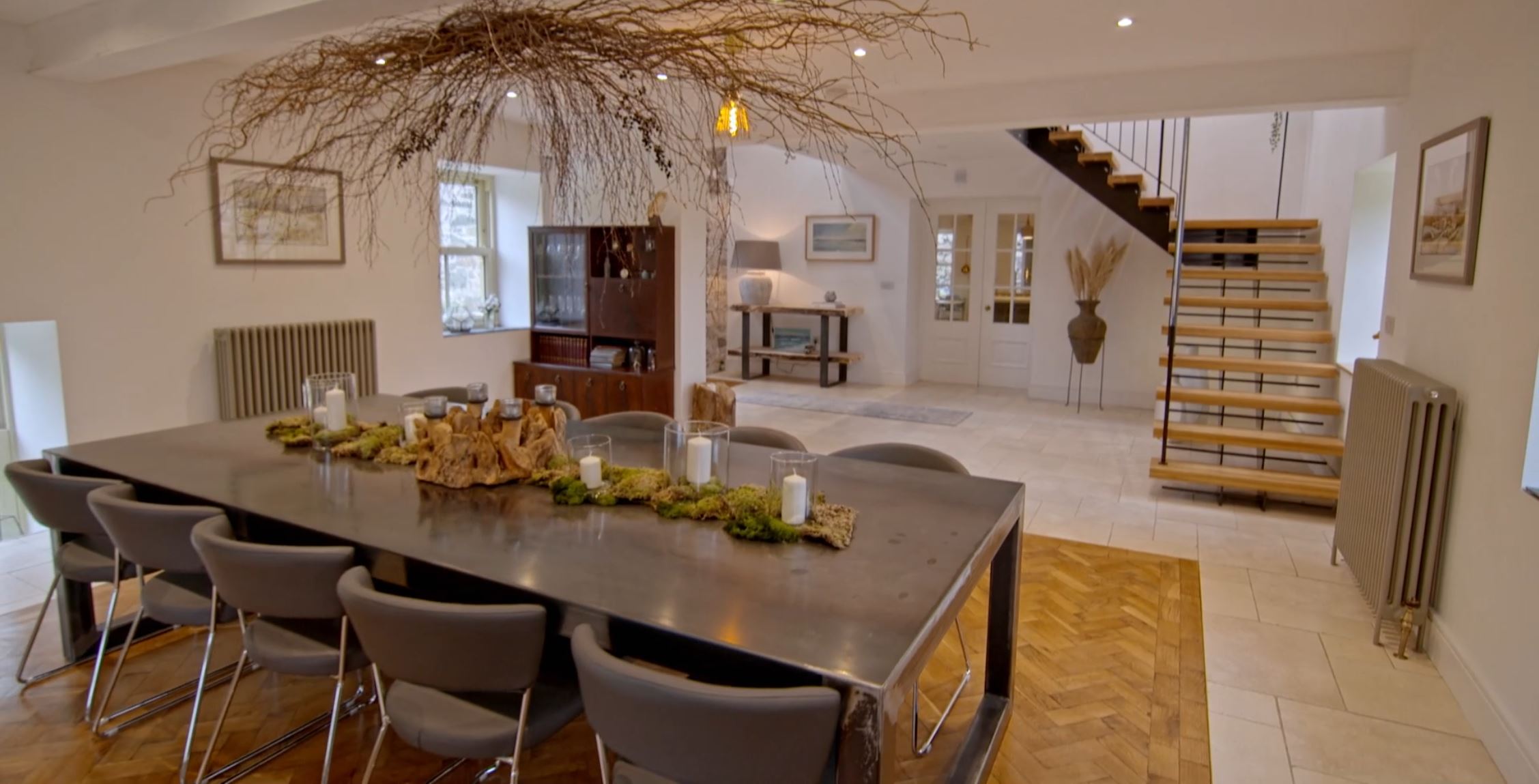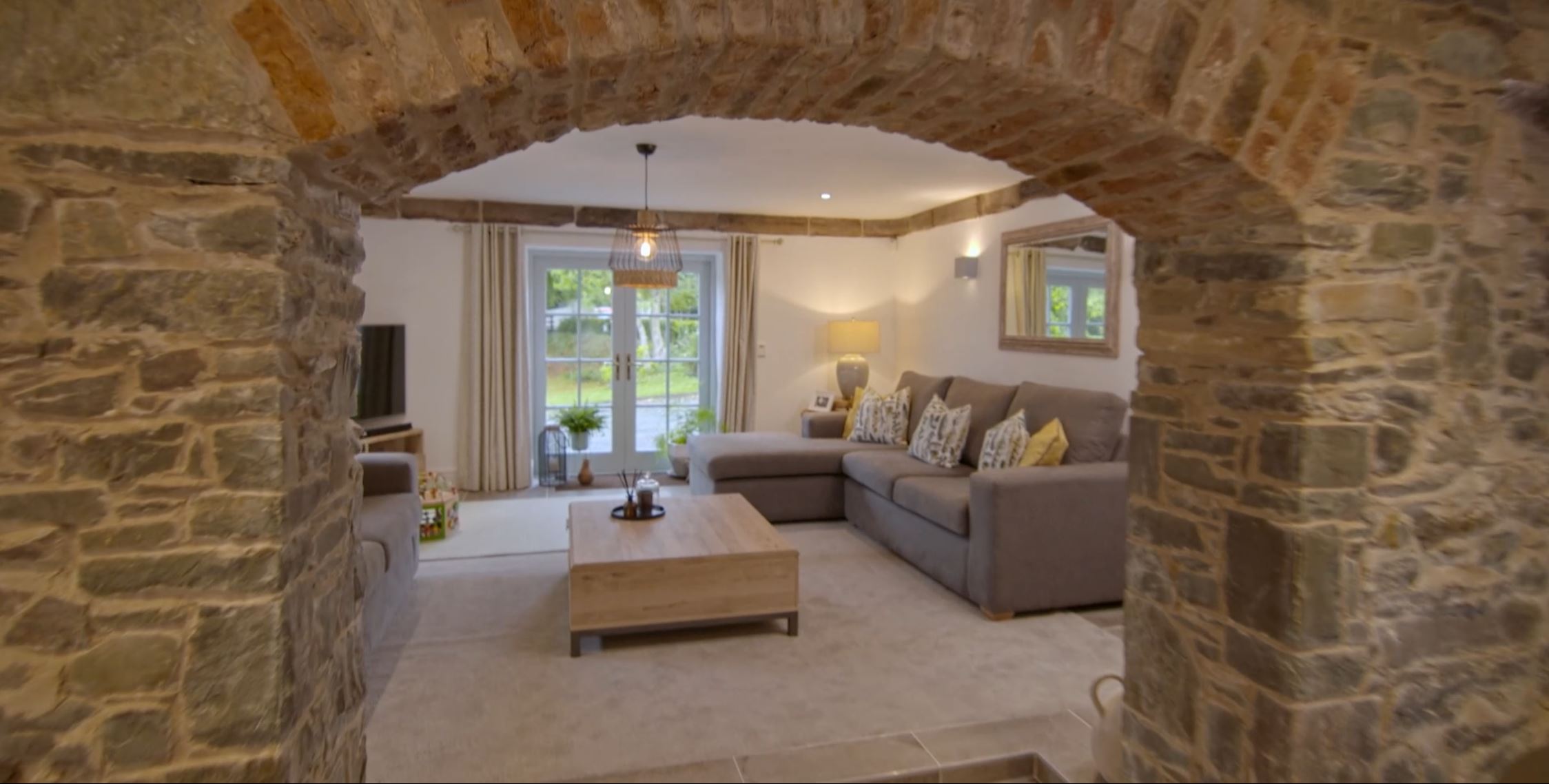 Home no. 2
Next, the judges visit the home of Val O'Kelly and Karl Slyne in Co. Cork. The couple completed the build of their contemporary home in 2017. They built their architect designed house to amalgamate their two families- 6 sons; whose ages range from eleven to seventeen.
This airy home has an open, free-flowing feel to it which works well for large families. The decor and furniture is inspired by clean lines and minimalistic silhouettes. Colour is introduced throughout the home by the many pieces of art collected by the family.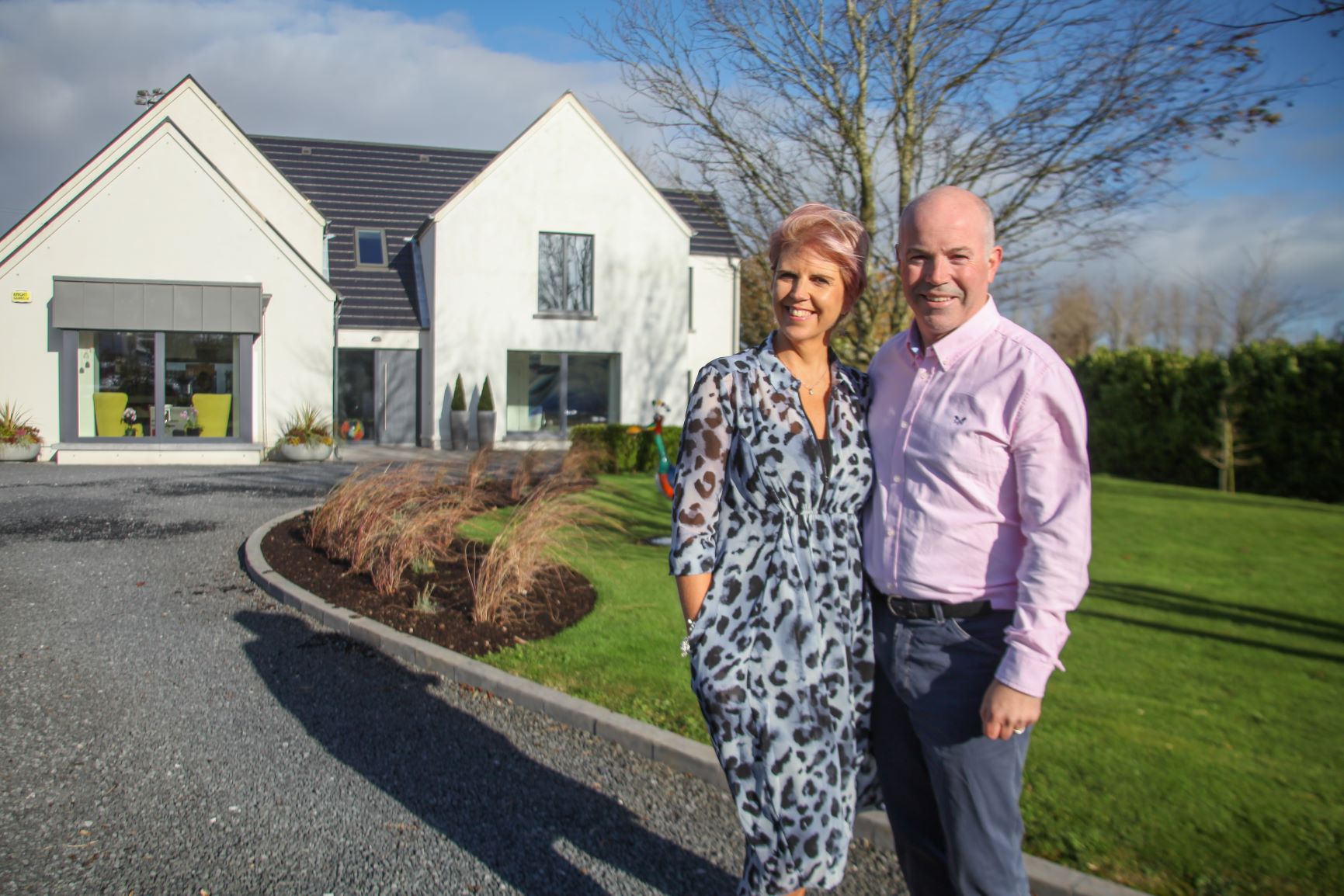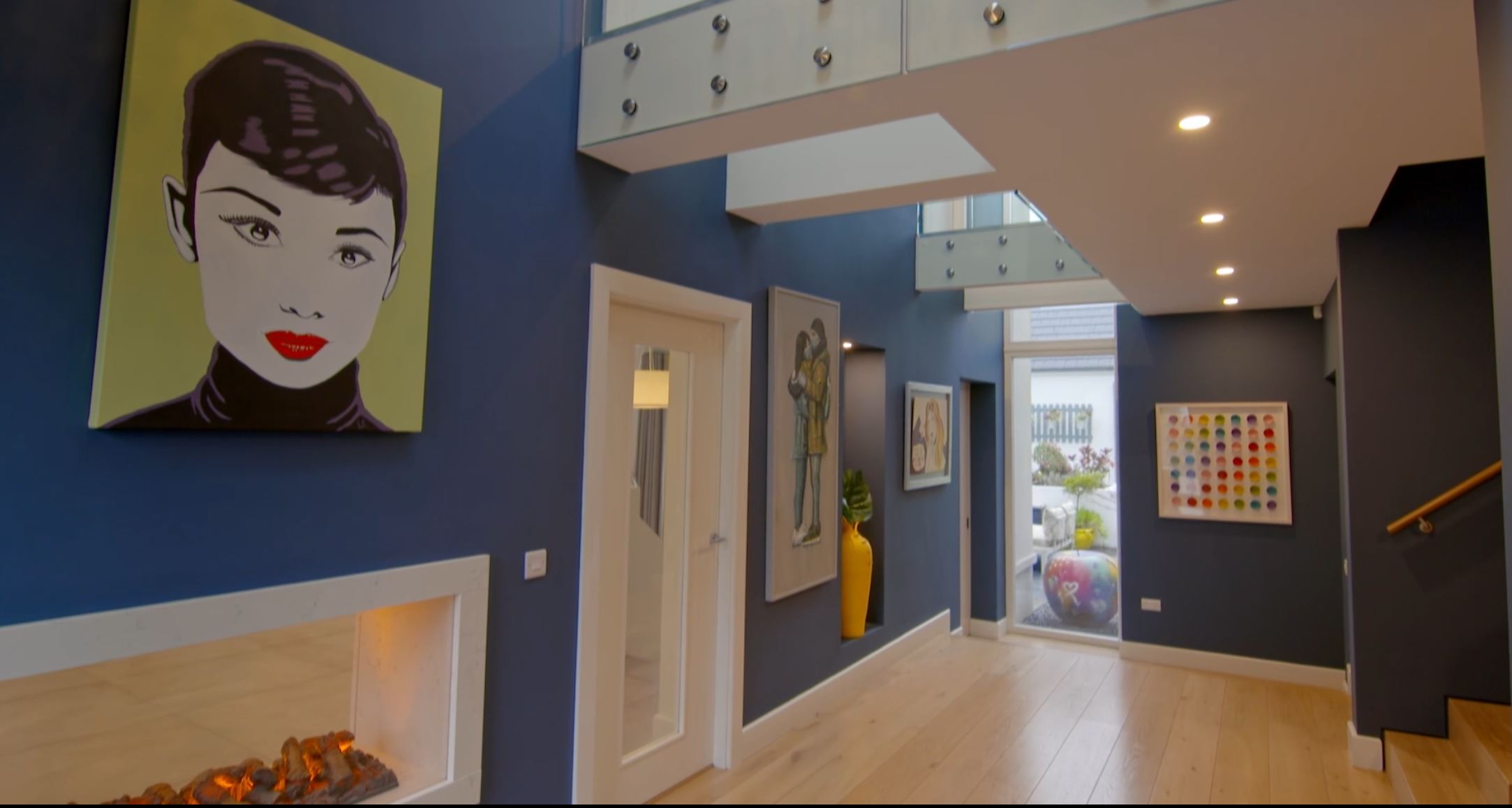 Home no. 3
Finally, the judges pop around to a 1920s cottage in Dublin, renovated by homeowners Sally-Ann and Ruairí Mitchell. The couple gutted, re-modelled and extended it to transform from three bedrooms to a four-bedroom home. The home also features a stylish large open plan mezzanine extension.
They wanted an open-plan, split-level extension to the kitchen, and a private second wing for additional bedrooms. The master bedroom opens up to an outdoor patio area, which is a charming feature.
Sally Ann describes their style as a blend of traditional and contemporary with an Irish cottage/loft vibe. This is apparent from their choice in furniture and accessories which include antique finds, mid-century modern pieces and bohemian touches.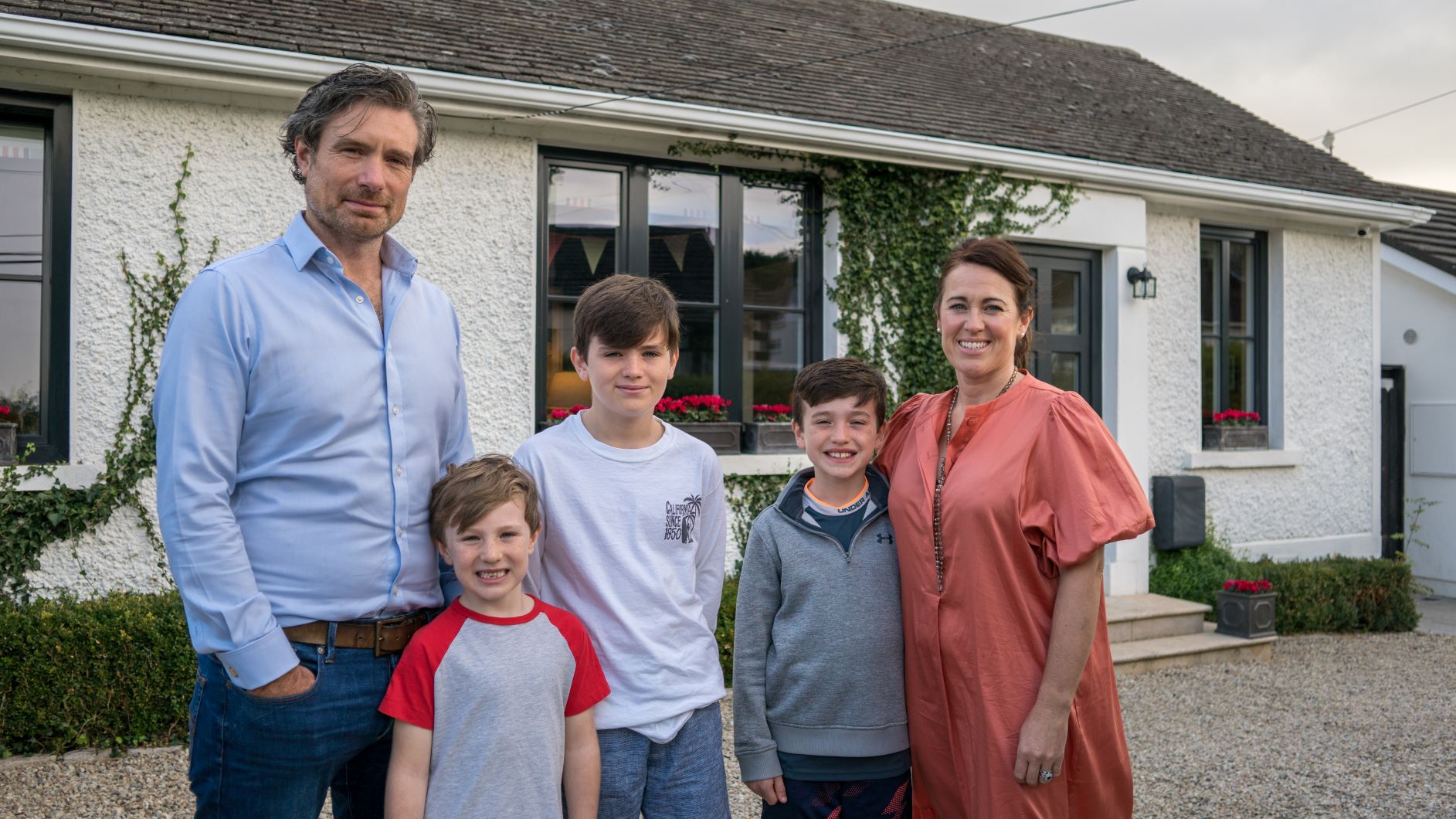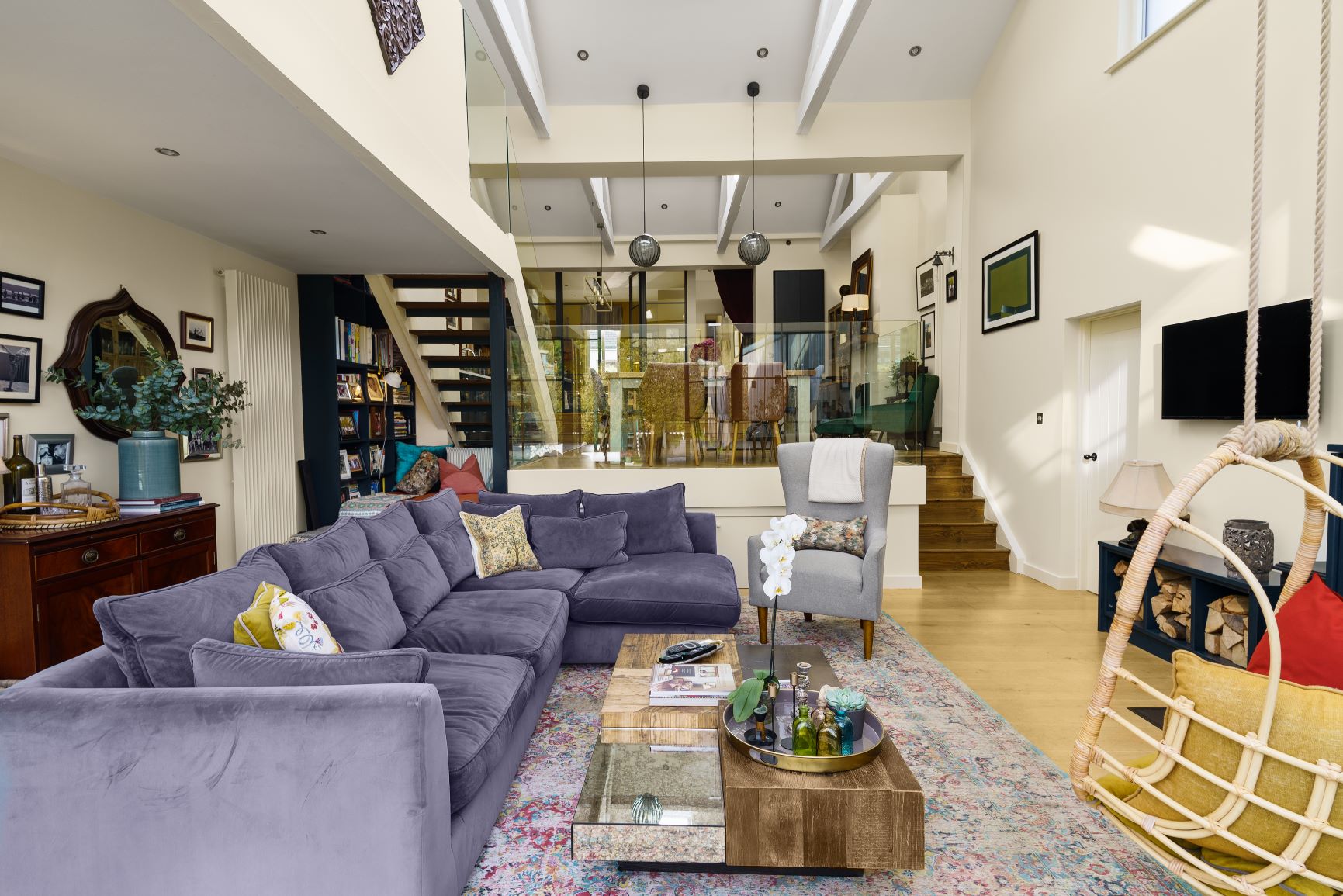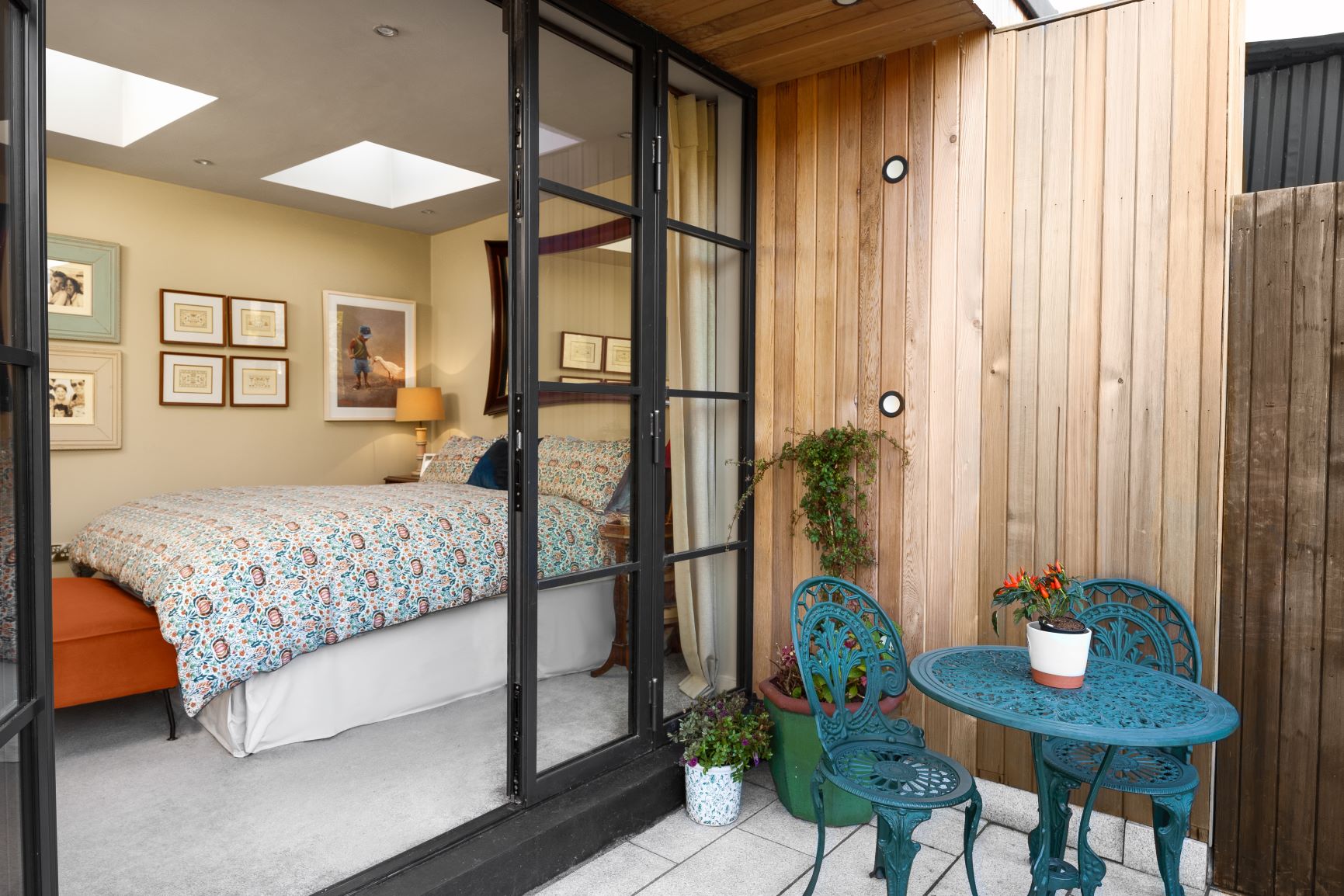 Catch Home of the Year Tuesdays at 8.30pm on RTÉ One.
Imagery courtesy of Joe McCallion and ShinAwil.