A House and Home promotion
If you've been following along with our 31 Day Decluttering Challenge in association with Organised Chaos for the month of January, hopefully your home is looking a little more minimalist than it was in 2019. We've really enjoyed seeing your progress posts on Instagram Stories and on our hashtag #hnhdeclutters, but you're not finished yet.
Oh no, your full house transformation has a second phase - organising the stuff you still have left. Enter, The Ultimate Spring Clean, which we will be running throughout February with Organised Chaos.
Sarah Reynolds, the brains behind the home transformation business, truly knows all there is to know about organising your home. And she's going to be here all month telling us the clever and considered way to shape up our homes in a way that can work for you long-term.
"A few things hold people back. Firstly, they're so overwhelmed, they're not sure where to start. But just starting anywhere is going to make a difference, make you feel better and help you feel more motivated," says Sarah.
"Not allocating enough time is another big blocker for people, but most importantly, not finishing the declutter in order to move onto organising what you're keeping," she says. "You stay in a constant decluttering loop - it's no wonder people hate it! But if you can just declutter enough, you'll get to organise and add beautiful storage and décor and that's when you can have fun! It'll become addictive!"
You hear that, lads? If you haven't ticked off the last few bits from your 31 Day Challenge, spend this weekend finishing off shaping up on that front, before you begin this next step. It will make the whole process a lot more simple.
When asked the most important things to know when approaching the challenge of organising your home (post declutter!), Sarah has a list:
1. Give it sufficient time and make regular time slots.
2. Once you've decluttered, measure the spaces you need storage for so that you're getting containers that will work and that won't just become more clutter. Don't always think you need new storage, either. You can organise a space without storage, or you may be able to upcycle or re-use old storage you already have.
3. Don't look too far ahead or it'll get too overwhelming. Make a list of different projects or areas you want to organise this month, when you're going to do each one, and then work to that to keep your head in the game.
One of the big problem areas in most people's homes are spare rooms, according to Sarah, so stick that high on your priority list.
"We (myself included!) tend to think we'll just leave stuff in their "for now". But we add more and more stuff, we never get the time to clear it, and then months later, we're stressed just thinking about organising it.
Ironically, spare rooms are usually the quickest to do, so don't put it off. Because the stuff has been in there for so long, generally those items tend to go (to charity shops or recycling centres where possible), and so it's easier to organise.
Look out for flat surfaces as well - that's where you're likely to find build ups no matter how much decluttering you do. "Dining room tables get cluttered with homework, kitchen islands attract everything, and the biggest flat surface is the floor, which when we run out of space is where we put all our excess stuff.
And unfortunately, cluttered flat surfaces really impact on our brains and make us feel guilty, because in the back of our mind we're being constantly reminded of stuff we haven't got to-do yet!"
Looking to the month ahead, we asked Sarah for her organising hero products. If you want to stock up - measure your space and check out the products Sarah wouldn't be without. "I love the VARIERA range from IKEA - these containers work in so many spaces - kitchen, utility, shed.
Slimline hangers are essential for maximising space on a wardrobe rail and they hold the clothes better so they don't fall off causing a mess. I use these from Home Store + More. Finally, I wouldn't be without my trusty label maker."
Keep an eye on houseandhome.ie for tips, hacks and advice to help you on your organising journey throughout February, and follow along on Instagram where we'll be sharing Sarah's key hacks as well as your progress shots - because what's better motivation to keep it up than seeing others make it work in their homes too. 
About Organised Chaos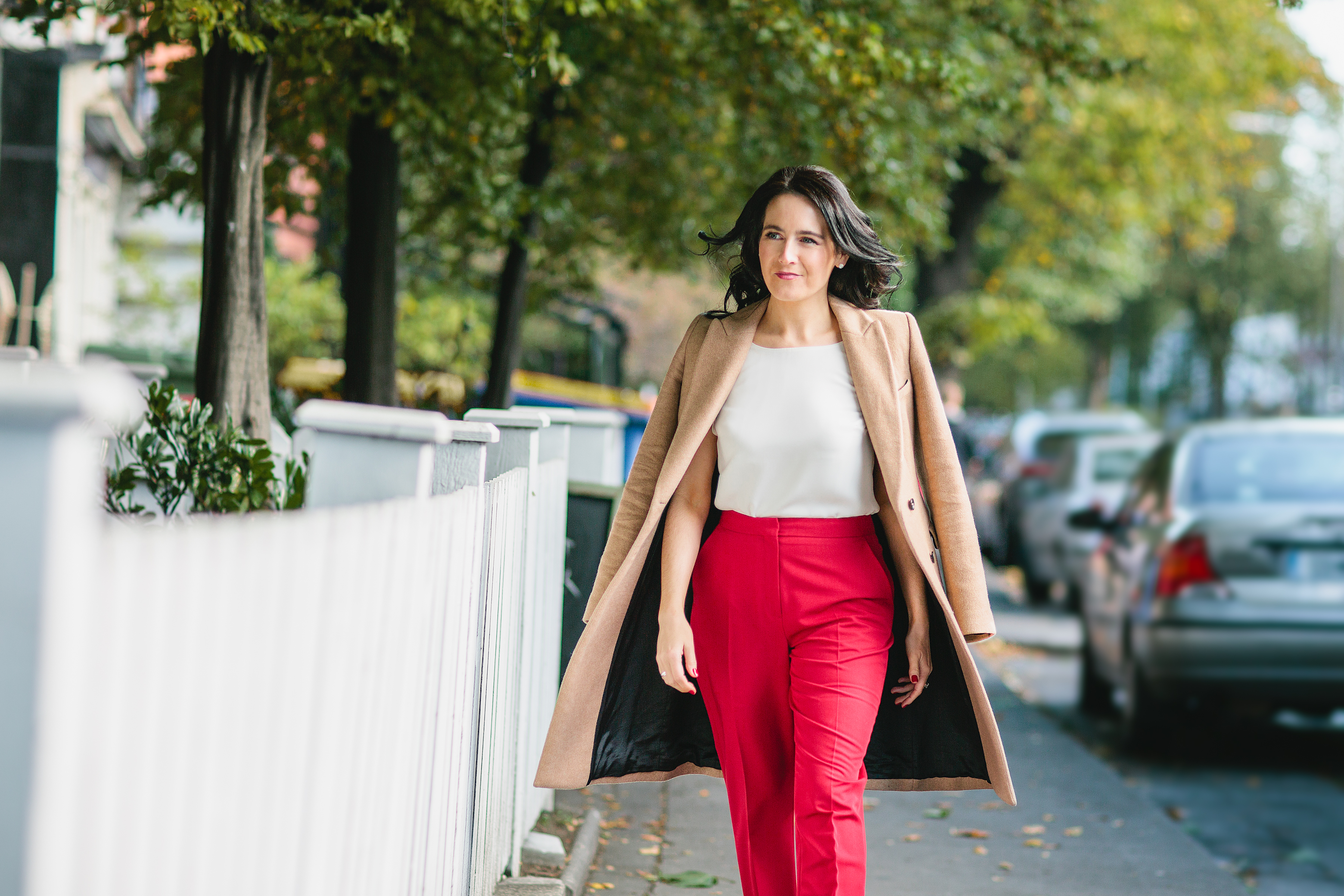 Sarah Reynold's is an organising expert and the brains behind Organised Chaos, Dublin's first professional decluttering and organising service. Sarah established the business in 2010 during a career sabbatical and has never looked back.
She's passionate about organising and trained under the personal guidance of America's number one Professional Organiser, and regular contributor to the Oprah show, Julie Morgenstern in New York.
Over the last number of years, Sarah has been helping home owners and companies reach their full potential through effective organisation. She transforms oppressive spaces into functional, productive and stylish places to live and work. Through her passion and practical solutions, individuals move from feeling overwhelmed to calm and in control.
Sarah has written a book 'Organised - Simple Tips to Declutter your House, your Schedule and your Mind', which offers organisational guidance and inspiration to help you along the way.
Organised Chaos