It looks like where Saved By The Bell's, Zack Morris and Kelly Kapowski would live!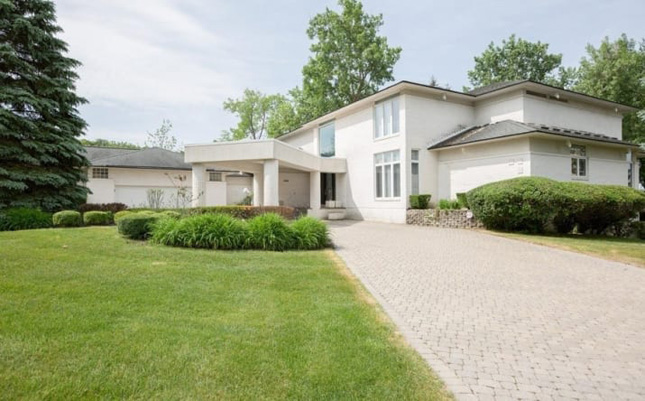 This six-bedroom gaff in Waterford...that's Waterford, Michigan (but could you imagine?!) looks like a pretty normal suburban house, right? Well, just wait until you see what's inside. The décor hasn't been updated since the 90s, and it's giving us all of the nostalgic feels. In fact, we can imagine the Fresh Price of Bel Air himself, chilling out, maxing and relaxing here.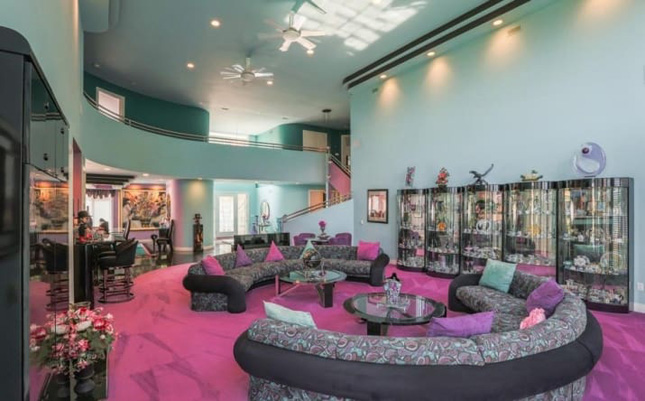 Teal walls, fuchsia pink carpets and striking black additions, are all of the nostalgia we need.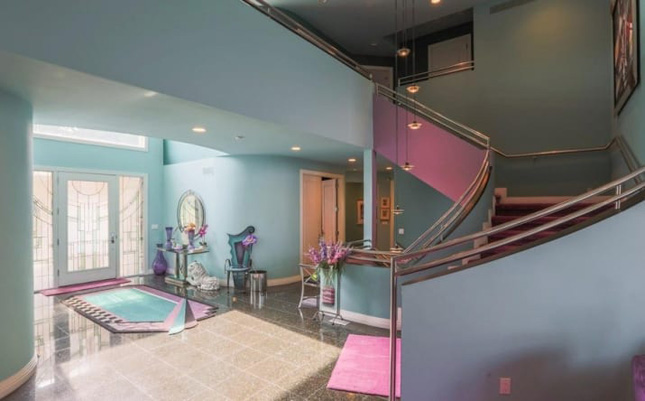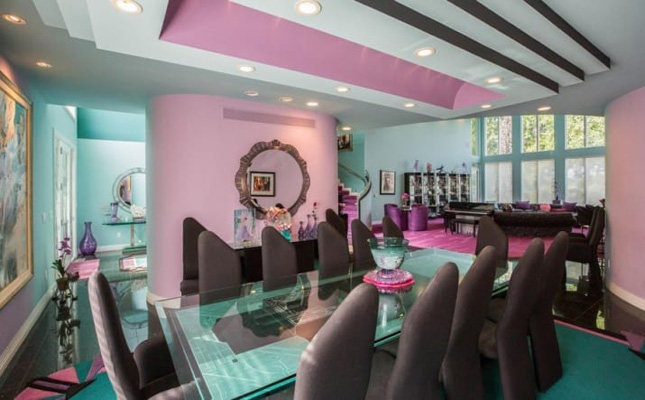 While you can dine with 11 of your nearest and dearest, all sat round one huge dining table.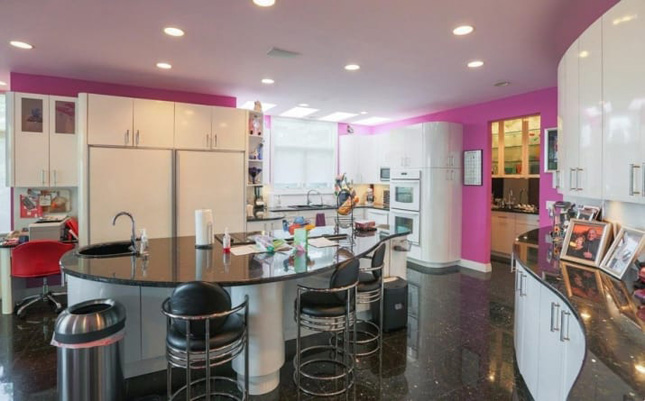 It looks just like a Polly Pocket's kitchen, but for adults! While the cupboards are no doubt stocked with Caffrey's Snowballs, and a freezer full of Fat Frog ice pops.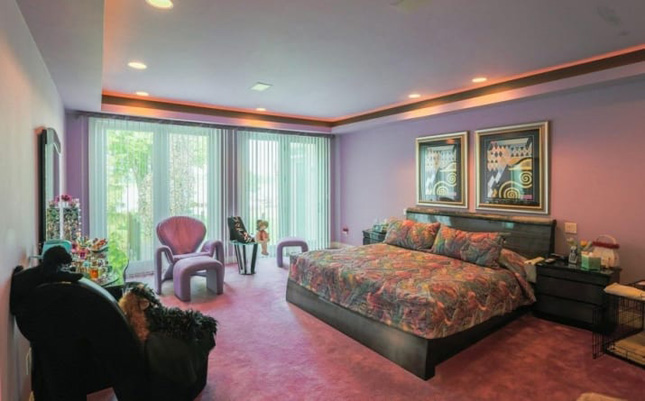 "So how much is it going to cost me to sleep forever in this paisley bed spread?" I hear you ask. Well, there's good news and bad news: The bad news is it was on the market for a steep $1.8m, but the GOOD news is, it can now be yours for a cool $800k, as the realtor, Mark Z, of Mark Z Properties is finding it quite the difficult sell due to its quirky interior...we can't think why?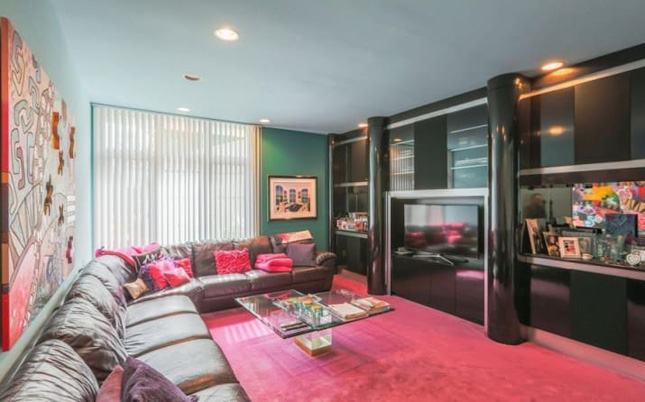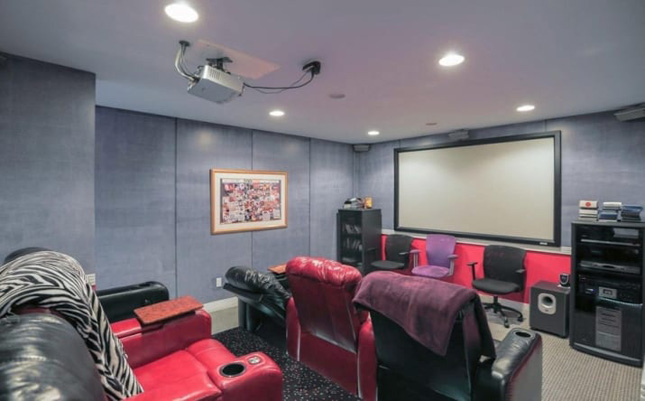 Unfortunately however, a lot of the furniture is not included in the sale of the house, which probably includes the beanie babies and PC, naturally complete with Windows '95. Sigh!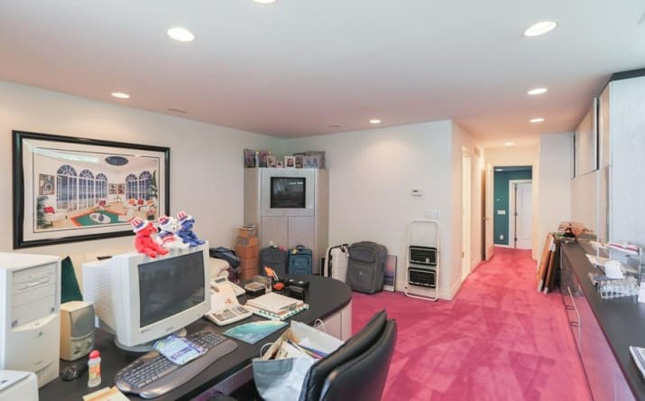 Although you will get this pretty awesome swimming pool, complete with random pastel-coloured squares, so you know, there's always that.