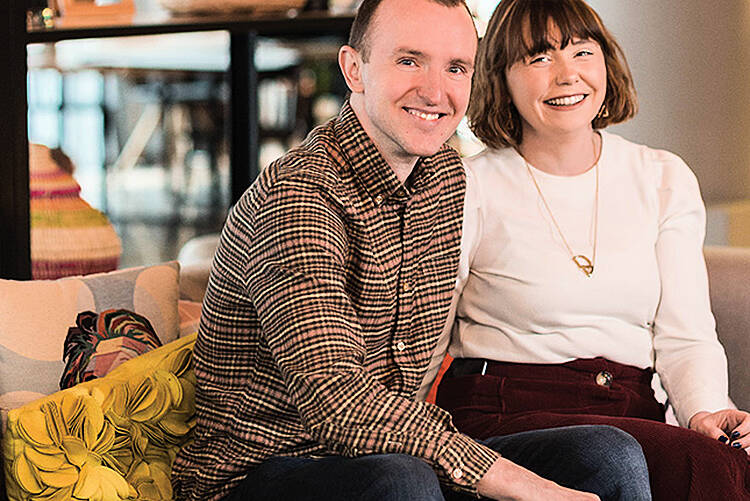 From pop-ups to zoom, independent store owners talk about how they've responded during the lockdown
The city centre stop-off
With backgrounds in advertising and accounting, it was only a matter of time before husband-and-wife-duo Grainne and Arthur Cassidy founded their interior store, Pieces.ie. "It took us a few years to figure out was it worth doing, was it the right thing to do, how we were going to do it and then we kind of took a leap of faith," explains Arthur.
With a big emphasis on an offer for small spaces and city living, Pieces stocks a wide range of tailor-made furniture that can be designed to fit any room. "We want to help people bring personality into their homes," Grainne enthuses. "We want people to build their furniture, so if you find a couch that really works for you then you can bring it with you everywhere you go, because they're not something to be thrown away."
When it comes to the new retail landscape, Grainne says that the store being closed has been unusual and challenging, but not without its rewards.
"Lockdown has been a surreal experience," she says "We're still a relatively new business and having to adapt, change and reorganise ourselves to help customers from a remote perspective has been very interesting."
"On the upside, the current situation has allowed us to talk to customers in a different way. We're seeing more social conversation, emails and remote consultations, which we're enjoying. Our warehouse is also seeing us a lot more. Also now it's tidied and rearranged which will be brilliant for reopening next week,"
When it comes to buying for the shop, their mantra is simple: "We buy what we like," Arthur smiles. "We really like the Mid-Century feel, but it needs to have modern elements to it." On a mission to build their brand, Grainne and Arthur want to give their customers an element of difference. "Because we're small, it's easier for us to take a bit of a risk and bring in something that's a little bolder – not what you're going to see everywhere else," explains Arthur.
Pieces launched an in-store interior design service last year to help customers see the opportunities within the space in their home and in 2020, they're working to secure their success online. "We're getting to that stage where we really want to drive the online business to allow people can come and see it, think about it, know we're there – and then when the time is right then they can buy online. It saves them the hassle of having to come in and see us or ring us."
While the store will be open again on Monday June 8th in line with phase 2, Arthur says he sees massive changes in retail ahead.
"We're seeing customers a lot more likely to purchase online, and I think customers who will visit stores will have a greater focus on why they are there," he says "I don't think we will see the same level of casual browsing as customers are a lot more conscious of the risks."
"Ahead of reopening we're offering customers the opportunity to have a private appointment if they wish as well as reducing hours to allow us time to keep the shop spic and span! Interesting times ahead!"
Contact: Pieces, South Great George's Street, Dublin; Pieces.ie
The Design Emporium
Following a stint working in Honduras, Carol-Anne Leydon, co-founder of CA Design, was encouraged by family to set up an interiors business. "I've always loved design and interiors," she enthuses, and after visiting a trade show in China in 2011, she noticed a gap in the Irish interiors market. "We came across all this beautiful Mid-Century furniture that you couldn't get in Ireland at the time," Carol-Anne reveals. 
After spending time securing suppliers, CA Design launched online first in 201x, and Carol-Anne eased her way into the industry. "We started off with pop-up shops and then we found a permanent space in Ringsend," she recalls. From there, the business relocated to Dunville Avenue in Dublin 6.
Stocking Mid-Century-style pieces from celebrated Scandinavian and European brands, Carol-Anne reveals that wishbone and Ercol chairs are some of her most popular products alongside brands like Eichholtz, Woud and Puik Design, which have become firm favourites with customers. She's got her eye on the future, too: "There is always room to evolve and you need to keep things fresh for customers."
Now getting ready to open again by appointment, Carol Anne says she has been incredibly busy season so far.
"To be honest we've been flat-out online during the pandemic as we've been doing virtual sessions over Zoom which has been a huge success. While the online consolations will continue into the foreseeable we are very much look forward to getting back on site, and in a safe environment."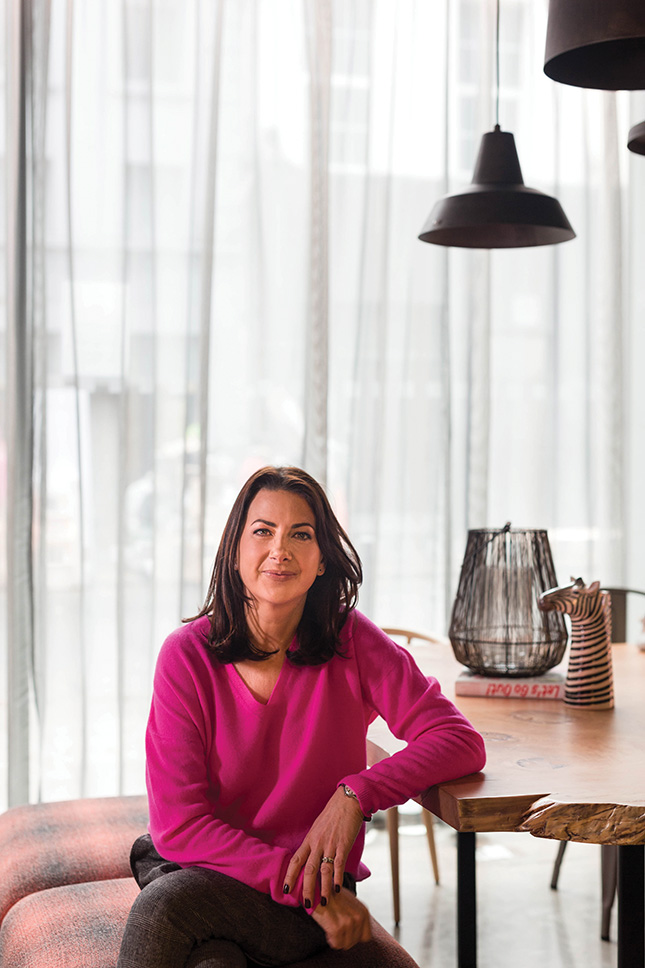 Contact: CA Design, Avenue Road, Portobello, Dublin 8 and Dunville Avenue, Dublin 6; Cadesign.ie
The pop-up star
"I am a collector by heart, that's who I am – and I think I've always had a knack for finding beautiful things," explains Zöe Carney, the bright spark behind the eclectic interiors store, House of Indi. After the birth of her daughter, Harlow Indie, Zöe was inspired to rebrand her former interiors business, Velveteen Rabbit. "I had some time to think and I was still hungry for my business to grow and be amazing, and it's named after her and she's given me the drive," Zöe smiles. "It was a big risk but I'm really happy I did it."
From antique console tables to ultra-of-the-moment velvet Croisette chairs, House of Indie features a mix of beautiful one-off vintage pieces and trendy furniture finds. "I think the modern home is that a mixture of things you have collected and bought from new stores. That marriage of old and new is what I celebrate in my business," she says.
To relaunch the brand she ran a pop-up shop on Drury Street in Dublin and she admits that it was one of the proudest days of her career. "It is a beautiful shop and aesthetic wise I just love the original lighting and coving. Our opening day was a really good."
Being a businesswoman and raising a family can often pose its challenges, but Zöe says the flexibility of a pop-up shop has given her the flexibility she needs in her business and life right now.
The business will open up for appointments again at the end of July and in the meantime are available through the website.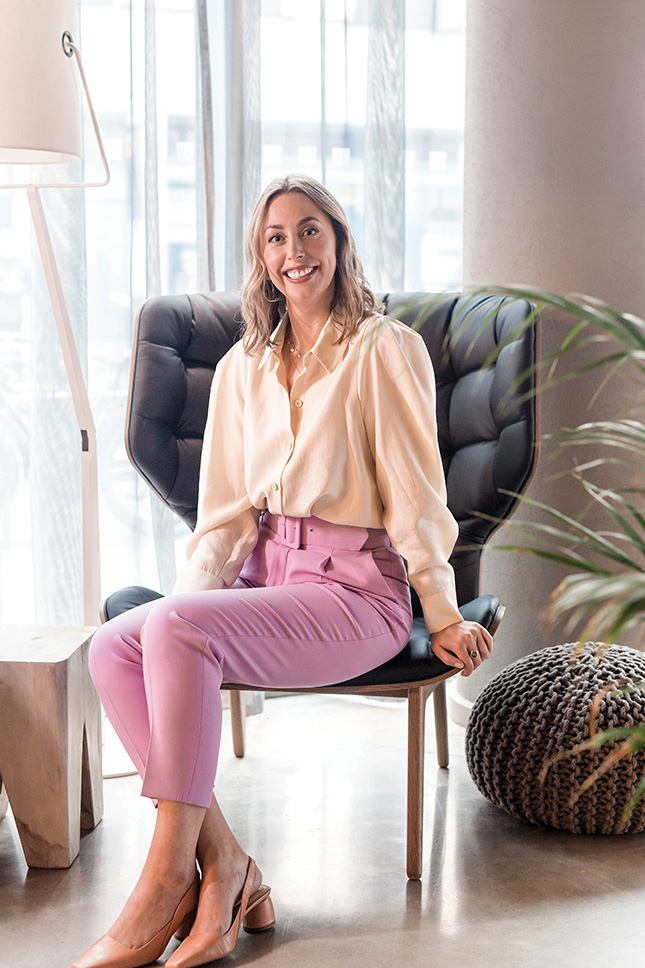 Contact: House of Indi, Houseofindi.ie
The Online Treasure Trove
Woo Design is one of Ireland's leading online furniture websites, stocking an incredible range of European brands such as Bloomingville, Zuvier and Kare Design. Magdalena Wach's love of art and design is in large part to thank for informing the inspiration behind the business and she has injected this passion into Woo Design. "I think that beautiful furniture and home décor is a source of art, which is close to my heart," she smiles. 
Originally from Poland, Magdalena started from scratch and had to educate herself on the interiors industry in Ireland. "I did some market research and I found out that the designer furniture industry in Ireland at that time was expanding, so that was a big incentive to go into this area and do something I love," she explains.
The budding entrepreneur did a web design course in Sligo and began designing the site's layout herself in 2015. "It was a lot of long tedious days of working and I was doing it all myself at the time," she recalls.
The first online order came, and it's one that Madgalena hasn't forgotten. "Two side tables were sold and they were used in one of RTÉ's Room To Improve shows. It was brilliant for our business that they mentioned Woo Design – and it all started from there," she says. The company's long-awaited showroom opened in 2018, and the company has expanded with a team of three women working across the brand. The future looks bright.
When contacted to talk about the affect of the recent lockdown on business, Madgalena says she 'has never been busier.' Hurray!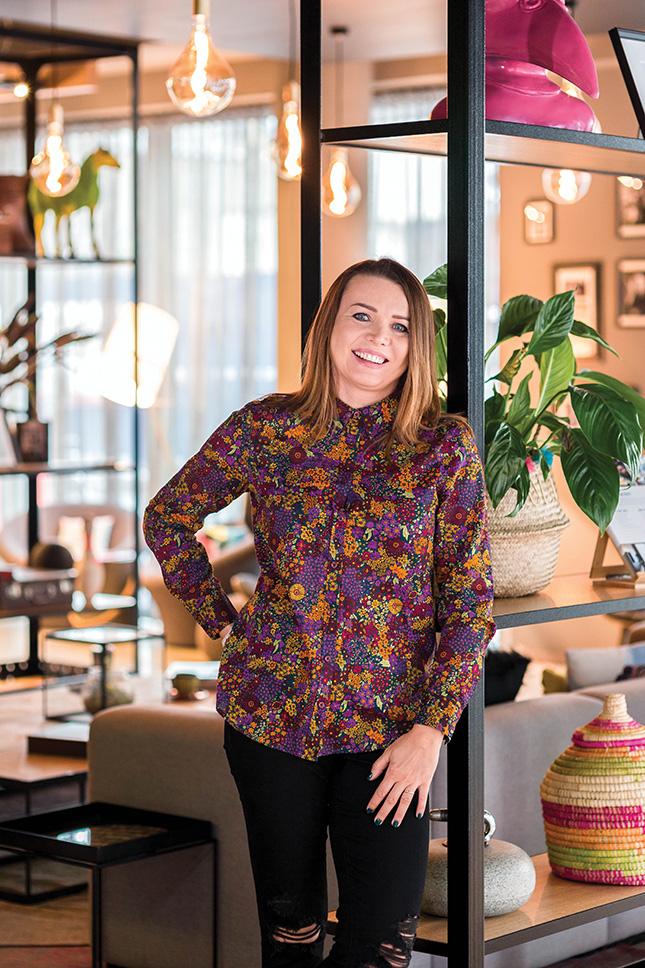 Contact: Woo Design, Premier Business Park Ballycoolin Road, Dublin; http://Woodesign.ie 
The New Kid on the Block
With a degree in interior design and having worked in retail, wholesale and public relations for over ten years, Tish O'Conor Nash took a leap of faith and founded online interiors brand, Stagers Lifestyle, in 2018. "It was just a very natural progression and when I was travelling around Scandinavia I saw how they did business. There was something lacking within the Irish market," Tish explains. "Everyone is so time forward and there were limited quirky websites where people can pick up gift or homeware pieces."
The bricks-and-mortar route wasn't for her, which is something that has certainly worked for her with the current situation in retail.
"Having a retail space comes with huge rents and rates that can be very off-putting when trying to start a business. For me, it just made sense to be solely online," Tish reveals. "It also means that I have been in a position to remain open so it's been ticking away here nicely during the crisis."
Stagers Lifestyle is an online hub featuring a mix of home accessories and furniture. "I have made a conscious decision to work with brands who can offer something different. So, no matter what stage you are in life, be it renting or paying a mortgage, there is no need to live in a beige box," enthuses Tish. 
So, what's next for Tish and Stagers? With a focus on sustainability in 2020, she is hoping to feature some pieces from Liv Interiors, a sustainable interiors business that has a range of homewares made from recycled plastic bottles. And, she may be coming to a location near you. "I did a pop-up in my hometown in Roscommon in December that went quite well – and it gave me a chance to engage with followers and see what it was like."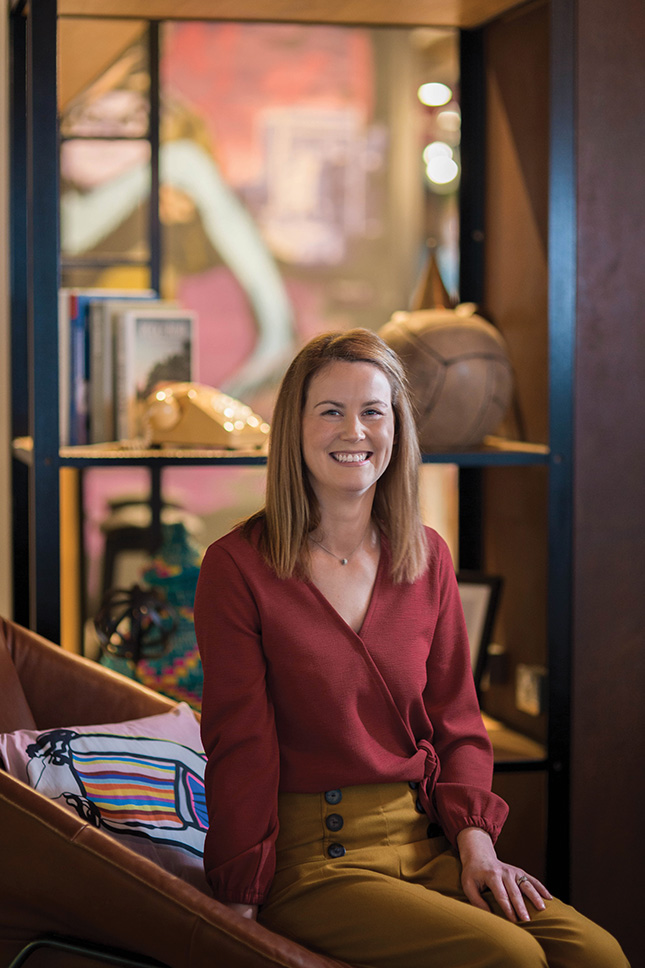 Contact: Stagers Lifestyle, Stagerslifestyle.com
Pictures by Nathalie Marquez-Courtney. Words by Keeva Tyrell.
The independent store owners were all shot pre Covid on location as Dublin's very first Moxy hotel – Moxy Dublin City. 
Share This Article