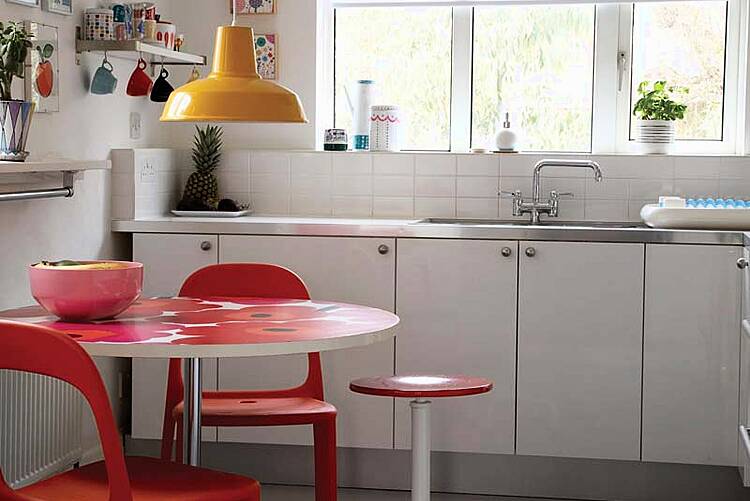 A new kitchen is a big job for any homeowner but you'll do more than reap the rewards when you're done renovating. Take a look at these inspiring spaces before you take the plunge and ensure your dream kitchen becomes a reality. And don't forget, the current issue of the magazine comes with a FREE kitchens supplement containing tons of inspiration and advice. Get your copy today!
Back to the Future
Urban retro, above, is a highly effective aesthetic for compact city kitchens. the key is to invest in some vintage furniture, such as original Formica tables and chairs, and to be creative with flooring. Vinyl flooring technologies have really improved – try Murafloor.com or Zazous.co.uk for retro patterned floor tiles. Orla Kiely Home accessories and the iconic Karlsson multi-coloured clock set the right tone.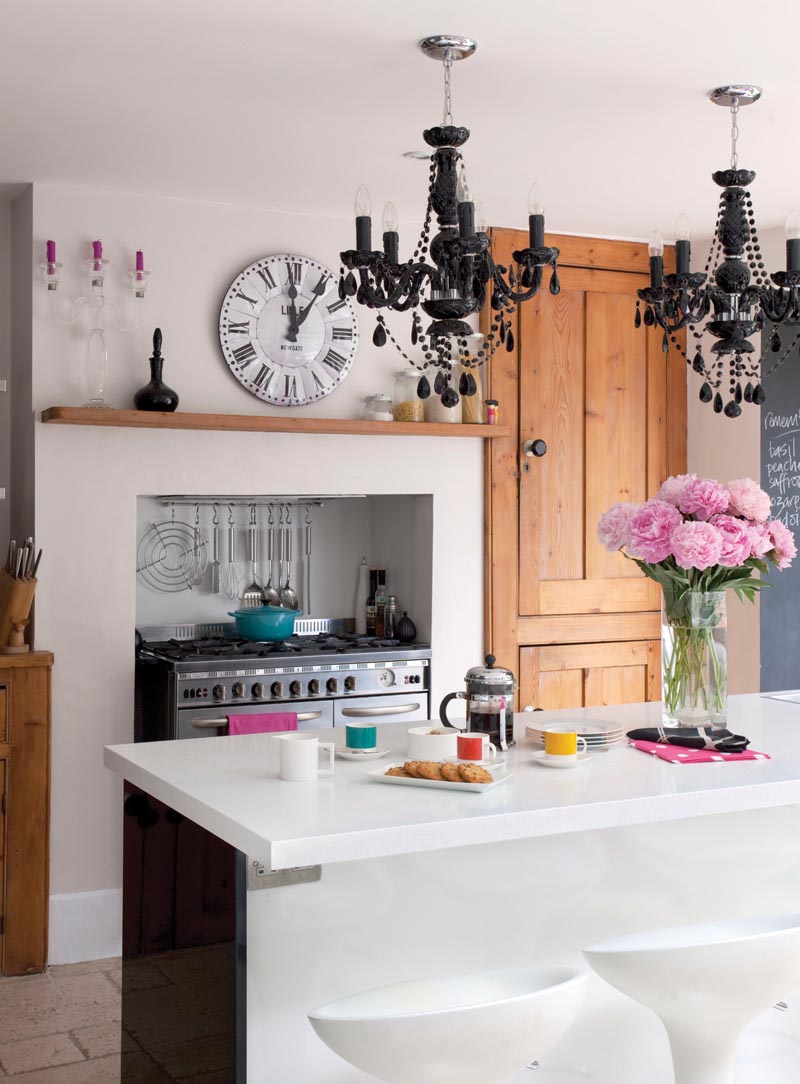 Mod-Luxe
Contemporary meets luxury in this modern-twist kitchen. For the best effect, bling it up on the lighting front, and accessorise with the spoils of a bygone era: glass-cut vases, ornate candelabras and a statement clock. Keep cabinets and work surfaces clean-lined and neutral, or in beautiful untreated wood.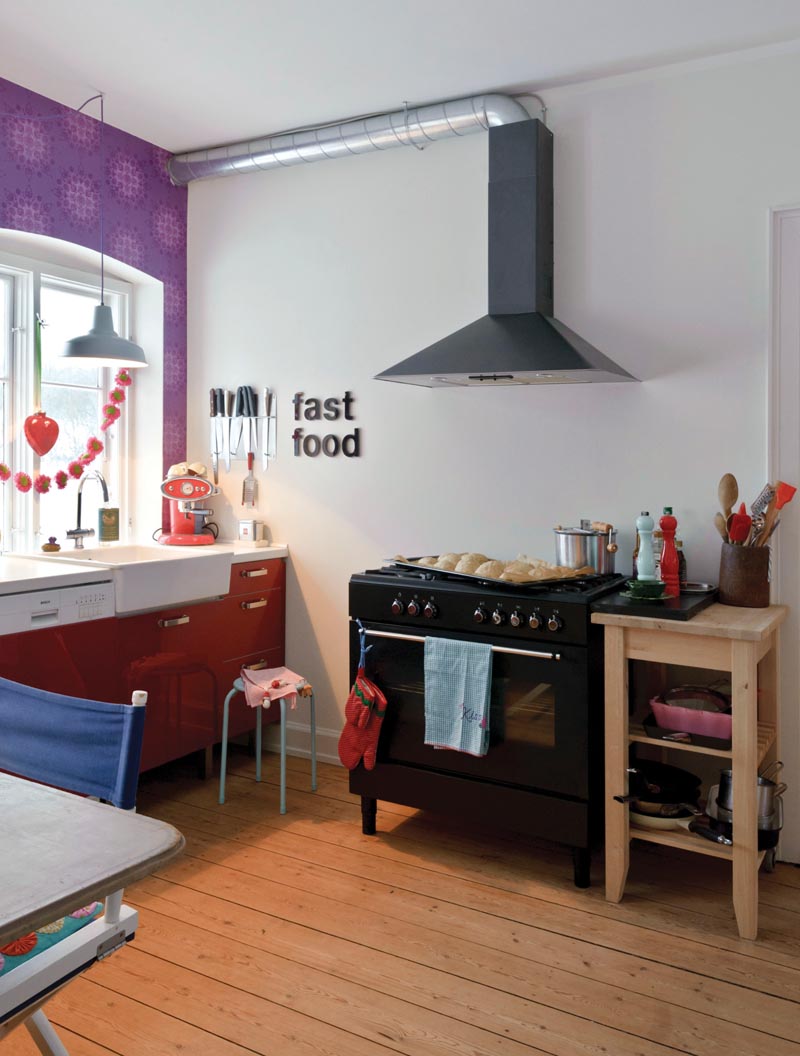 Moveable Feast
The free-standing, rather than fully-fitted, kitchen is a mainstay for 2013. To achieve the look, start from the ground up: beautiful flooring is a must, since the ground underfoot will be fully visible. This is a trend that lends itself to compact spaces and country kitchens. Here, we love the factory pendant lamp and the moveable builder's block.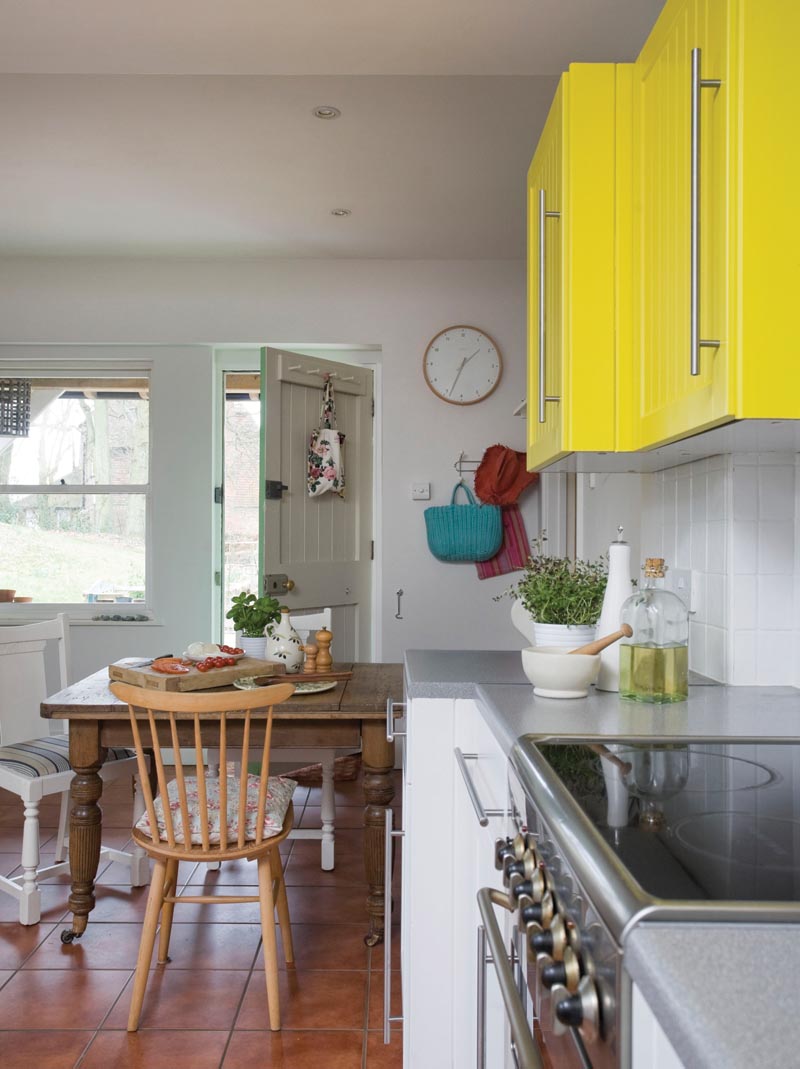 Colour me happy
Colour is a key ingredient for all types of kitchen for 2013. There's no need to opt for a full colour-block wall to achieve this look. A dose of a citrus bright, or a fire engine red if you're brave enough, is enough to bring your space from bland to buffed. And these days, it's easier than ever to have your cabinets professionally spray-painted, or to pick up a specialty paint for the job at your local hardware shop.

Cooler shaker
The classic Shaker kitchen is a national favourite, but a paint update in grey – the unchallenged new neutral for 2013 – really bring the look home. Try Crown's Slate Grey or Dulux's ON.00.36, for a warm, liveable shade. Those other top neutrals – wood and white – blend in perfectly. This Shaker-style has been skaken up here too, with the use of mismatching eye-level cabinets and the addition of that old refrigeration fave, a Smeg.