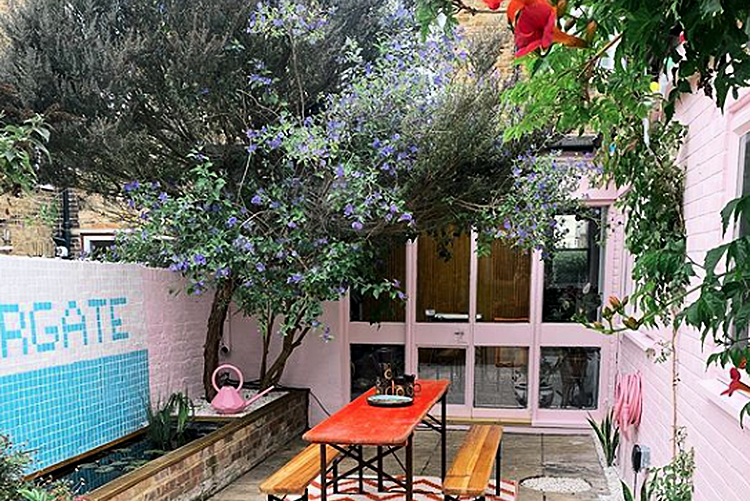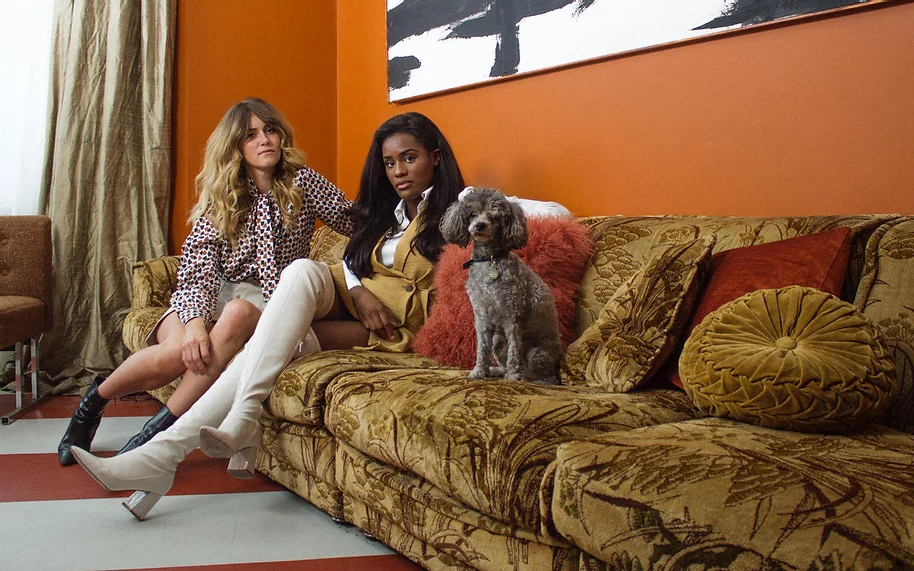 You might remember we featured the gorgeous abode of Whinnie Williams' previously featured. Now were are returning to check in with her, and her business partner Kierra Campbell, to talk all things post-lockdown at their joint interiors business venture Poodle and Blonde.  With every product element designed in house, the pair are best friends and create a fun, honest and hard working dynamic, but it's not so easy working remotely when you are are so used to being so closely aligned.
"We moved into our studio just before lockdown and got to enjoy a whole two weeks before we weren't allowed access any more, " laughs Kierra "Now we are almost on the other side we're about to move into a bigger studio because we've outgrown the first. A lot can happen in four months!"
So, guys how has lockdown been for you? How have you spent it family wise?
KC: Even if the weather was bad we'd spend as much time as we could in the local park, for our mental health and to keep as active as possible. Our daughter is too young to understand social distancing and would run up to strangers for hugs and kisses which was a bit stressful. The best thing is that we now know everyone in our area. 
WW: 
I spent it with my fiancé and invited my dad to come for lockdown too. I hadn't really lived with my dad before so this was an experience, ha!  We spent the time working on the garden and giving it a Palm Springs makeover to suit the house, which was fun!
And how has it been business wise?
KC: Working and mummying was hard work at the start as business didn't really slow down for us too much because everyone was stuck at home and in the mood to decorate! Which was really lucky. But I quickly got myself into a routine which made everything feel manageable and I'm still continuing it today. It's a routine that means my family and the business both get enough attention without me feeling overwhelmed. 
WW: 
We have been super lucky that people have been decorating. It's also been a great lesson in slowing down and looking at the business and where my time is best spent etc.
Anything new you've learned about your home in lockdown?
KC: Yes, it's too small! Which we only realised when lockdown hit. We're already looking at new homes, although we don't have a plan of when we'd like to move. Either way I'll be speaking into existence our next ideal home - a four bed with a lovely big garden.
WW: I have learnt about patience, haha, but also the importance of nature and balance. I have been swimming in the sea every day and getting even more creative than before.
Any spaces you prefer now than before?
KC: Before, the lounge was my fave room of the home and has had the biggest makeover since we've moved in, but after spending so much time in there during lockdown I appreciate our bedroom so much more. My partner was using the room as an office space so I only ever went in there to pass out after a long day, but now things are back to normal(ish) its feels like a room I can relax in again.
WW: I live in my garden now! It's Palm Springs with loads of veg plants and pets!
Any ideas on what you would change at home if you could?
KC: We really want to do a loft conversion. Before it was just something to consider doing as a project but now it feels completely necessary. It will give us an extra room which I think should be a walk-in wardrobe and guest room, but my partner Hamish wants it to be used as a home gym/office... not sure who's most likely to win yet.
WW: I would love to turn my flat roof into a tortoise garden. So a beautiful seating area with lots of lettuce munching tortoises!
What changes have you felt about yourself during the pandemic?
KC: The main lesson I learnt from lockdown is that it's okay to slow down and not do it all. Being forced to only focus on our work, home and family and taking away all the extra fluff felt really good. I'm already slipping back into doing too much but I think this experience has me remembering to check in with myself and my family and keeping us as priority. I've had a huge confidence boost. I was always unsure about whether I was doing enough as a mother, partner, business partner. Anyway I made it out of lockdown realising I am doing it all as well as I possibly can and the new more positive mindset means everything feels easier. I'm grateful for the lockdown experience
WW: Stillness, being with nature and also developing a laser focus. I am turbo charged since lockdown and am loving it.  Like me, I think people are going to really treasure their homes more than ever and spend money on them. Our brand is fun and glamorous and I think people want some fun right now.