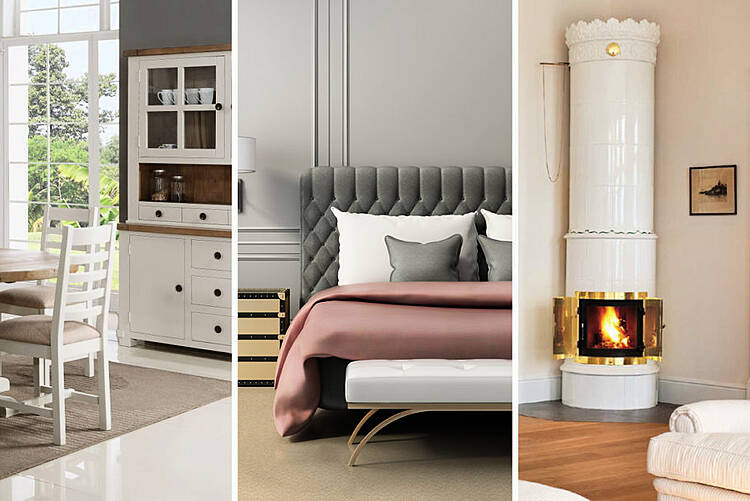 A House and Home promotion
It can be hard to figure out where to even start when you decide to redecorate your home. Whether you're just re-doing one room or starting from scratch with the whole house, there are so many things to consider, that getting started is a job in itself. To help make it easier, we're doing a series of guides to redecorating your home across the provinces, starting with Leinster. Tackling various areas of the home, we've spoken to suppliers across Leinster who'll help you re-fit your home. We also chatted current trends in interiors and how to redecorate your home in a timeless way, because let's face it, you don't want to be back at square one in a year's time!
Heating - Eco Fire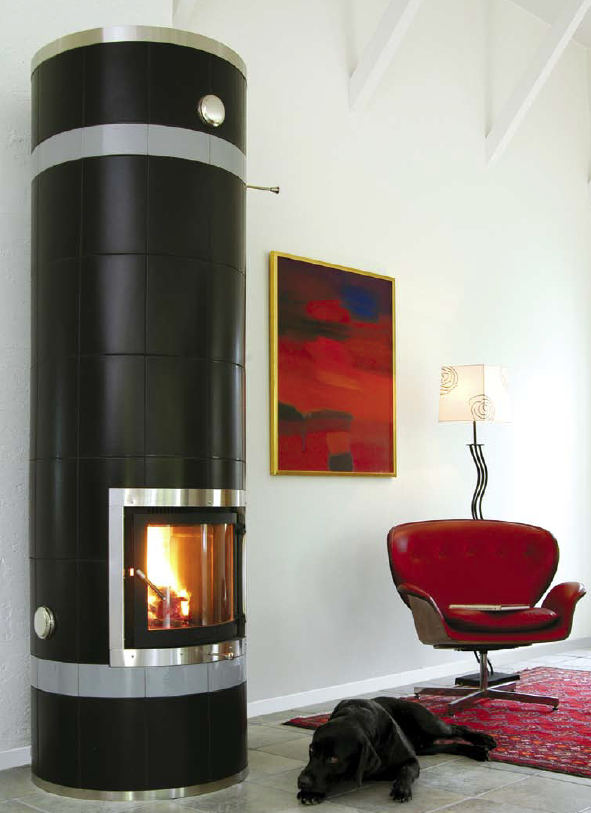 Based in Carlow, Ecofire Ireland Ltd design and install wood-burning masonry stoves and ovens nationwide. They specialise in wood-burning technology and masonry heaters which provide a radiant heat source fuelled by wood in its natural form. How it works is, radiant heat doesn't heat the air in a room, it heats people, objects and structures (thermal mass) with a healthy, pleasant warmth, similar to the warmth of sunlight through glass. It's a sustainable heating system, which operates independently to electricity or fossil fuels.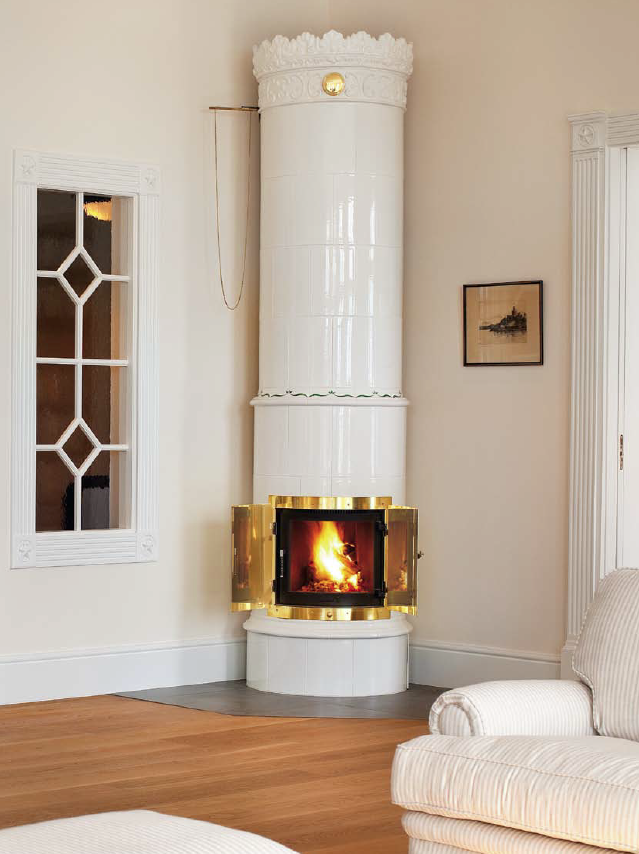 What are the big trends you're seeing in heating?
"These days many people are looking to the heating technology from the colder countries in Europe for systems that have been tried and tested for centuries. Masonry stoves excel in this area and are now available in numerous designs and colours making them aesthetically pleasing both in the modern styles and the more traditional styles. We supply stoves from Sweden, Austria and Italy which come in a variety of styles, designs and colours," they say.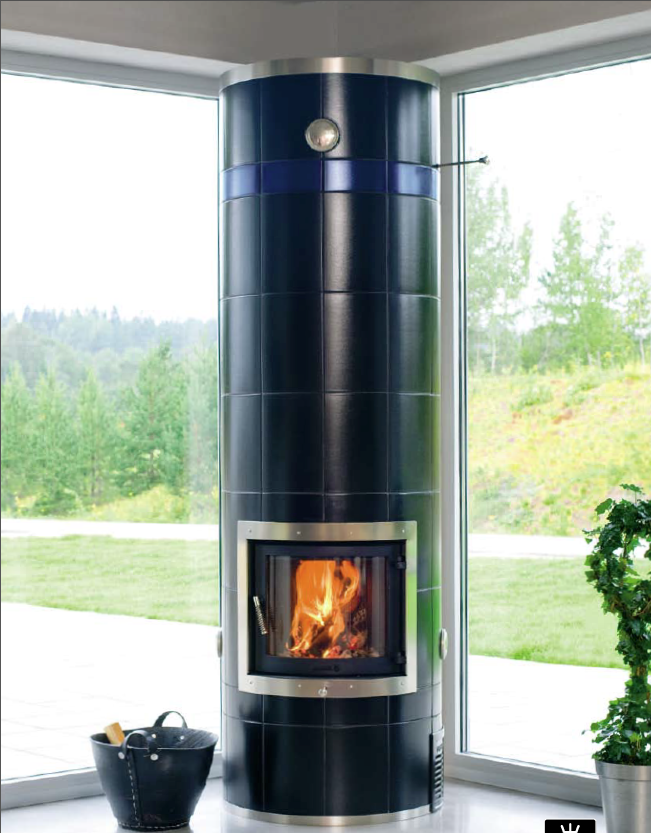 How can people ensure their heating is timeless when redecorating?
"A masonry stove is an obvious choice for any home and last a lifetime, to be handed down to the next generation. Some of the qualities of a masonry stove are as follows: High efficiency up to 85%, provide clean combustion at high temperature, create little or no pollution, require very little maintenance, only need to be fired once or twice a day, create little or no dust, and do not cause any odours or make any noise."
Find Ecofire Ireland Ltd, at Duff House, Boherduff, Bagenalstown, Co Carlow. Visit them online or contact them by calling 086 170 1750 or emailing [email protected].
Furniture - Flowerhill Furniture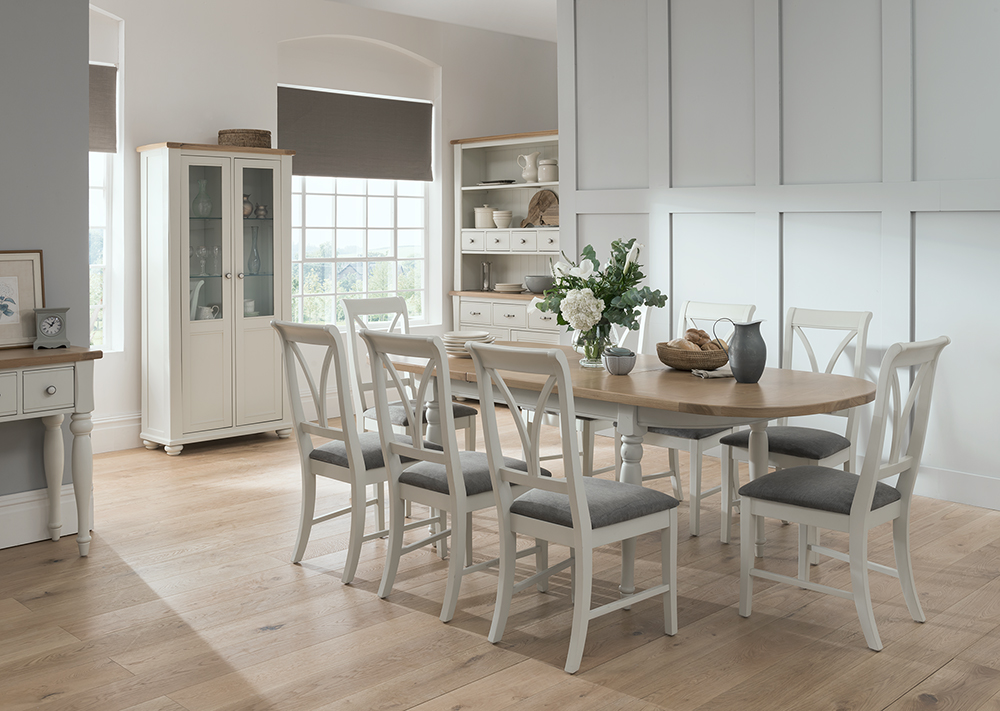 Flowerhill Furniture Navan stocks a vast selection of bedroom and dining furniture with a variety of ranges and price points to suit every redecorating budget. Owners Barney and his daughter Niamh McMahon have a wealth of experience in the furniture business and have traded on Flower Hill in Navan for over 30 years. They have been supplying generations of customers from all over Leinster with quality furniture and exceptional customer service and find that it's the returning customers and their families that are the backbone of their customer base.
Flowerhill Furniture are Navan's bed specialists, stocking leading Irish brands like King Koil, Odearest, and locally produced Respa mattresses and beds. There are also a range of international brands using top quality materials at exceptional prices and a - year warranty. You will also receive free delivery and free disposal of your old mattress.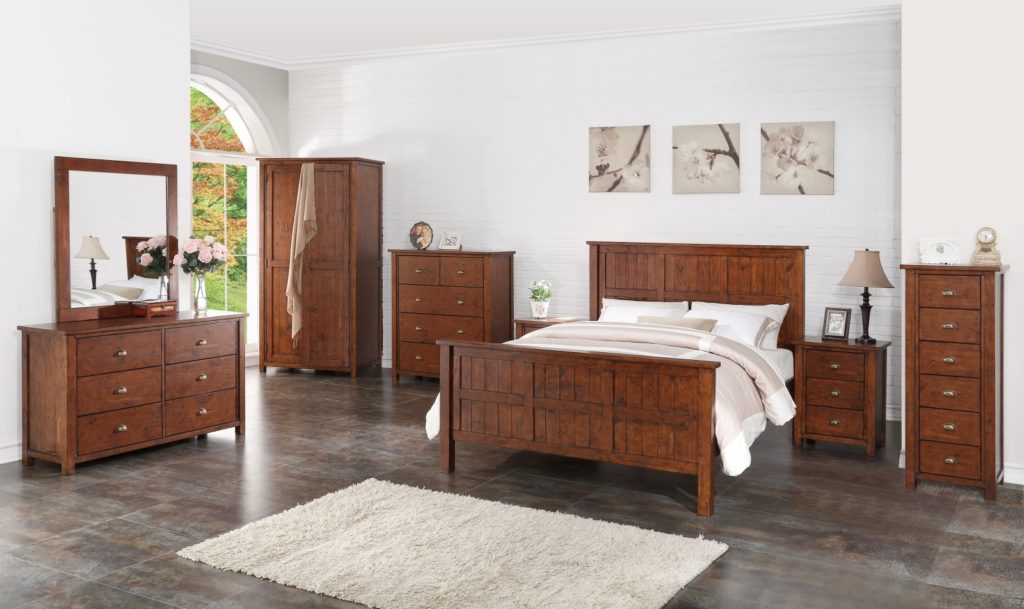 What are the big trends you're seeing in Furniture at the moment?
"We have noticed a big demand for recycled rather than upcycled furniture . The best selling ranges we have at the moment are made from recycled wood and painted with environmentally friendly paint," says Barney.
How can people ensure that the furniture they are purchasing is timeless when redecorating their home?
"Buy clean lines and soft colours. Don't buy retro or industrial look, as it will date very quickly."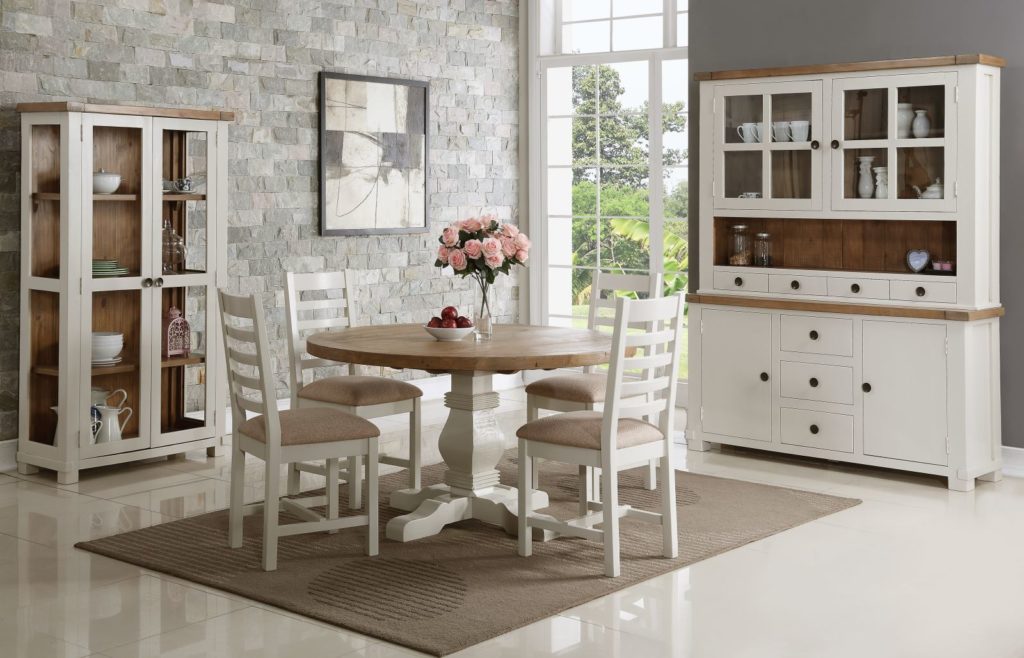 Best piece of advice you can offer someone buying new furniture?
"Use a trusted established retailer who will offer value and good service. Never buy a mattress without lying on it first."
Find Flowerhill Furniture, at Flower Hill, Navan, Co Meath. Visit them online or contact them by calling 046 907 3593 or emailing [email protected]
Curtains/Textiles - June Rayfus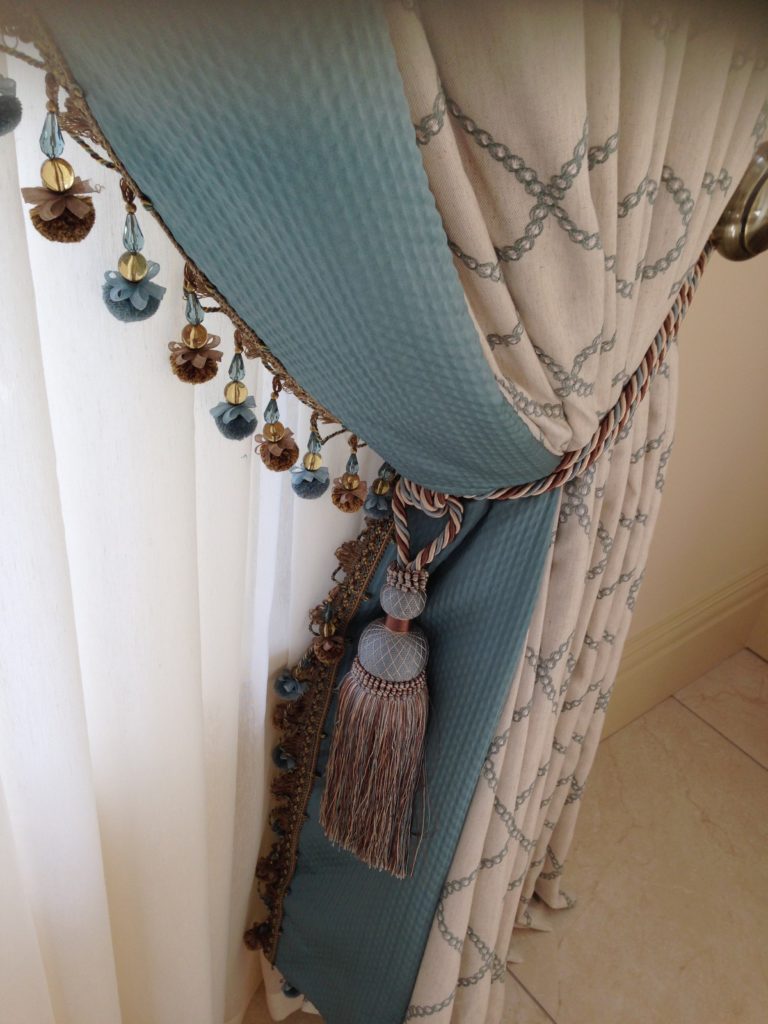 June Rayfus Interiors is a showroom based in Navan, Co Meath that stocks beautiful handmade curtains trimmed with decorative trimmings and tiebacks, interlined silk roman blinds and feature wallpapers. Suppliers of leading fabric and wallpaper brands such as Sanderson, Harlequin, Clarke & Clarke, Villa Nova, James Hare Silks, you will find a library of curtain fabrics and wallpapers to help you decorate your home.
JRI offers their services for made-to-measure curtains to Leinster, including all of Dublin, Meath, Cavan and surrounding areas. Offering a Home Consultation service enabling you to choose fabrics and wallpapers in the comfort of your own home or alternatively you can make an appointment to visit the showroom in Navan Co. Meath. JRI other services include full interior design service to all residential homes, commercial businesses and hotels, made to measure curtains, blinds wallpapers, curtain poles & accessories.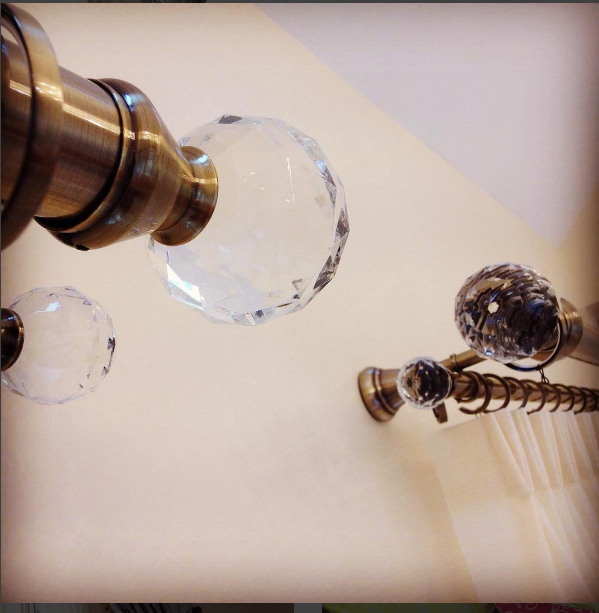 What are the big trends you're seeing in made-to-measure curtain designs?
"One of the top trends at the moment is the double pole system, which enables you to hang sheers voiles and made to measure curtains together. This has multiple purposes: 1) this is aesthetically pleasing to the eye, the sheer voiles give a beautiful backdrop to any curtain, 2) The curtain and voile work independently of each other as you may not want to close your curtain during the summer months but would like some privacy so the sheer voiles work here and 3) The voiles can help protect sunlight damage to curtains, flooring and furniture."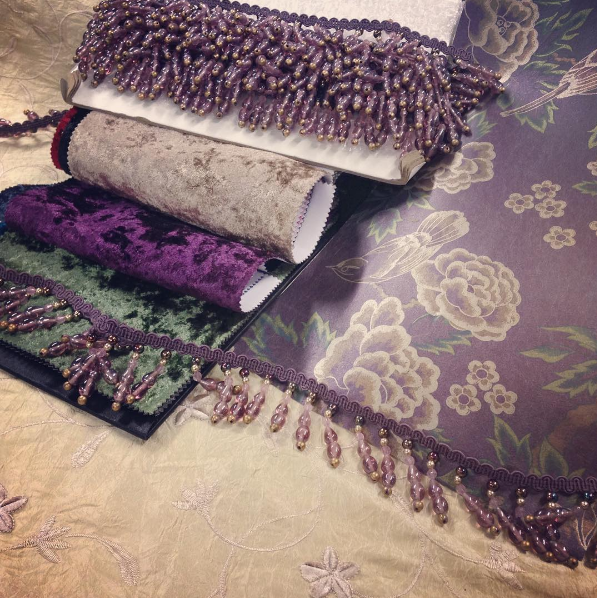 How can people ensure that the textiles they are purchasing are timeless?
"Our business ethos is to create both classic and timeless interiors through our curtain and blind creations, ultimately helping you make your house a home. We recommend creating a storyboard with fabric, wallpaper, paint choice, flooring and home accessories. The key to successful interior design is in the planning stage and attention to detail. We offer an interior design service to help you choose the right fabrics and wallpapers for your home."
Find June Rayfus Interiors at 41 Flower Hill, Navan, Co Meath or contact them on 046 902 2696 / 086 822 3519. For more information, visit their website, or catch them on Facebook, Instagram and Twitter.
Wall décor - SO Fine Art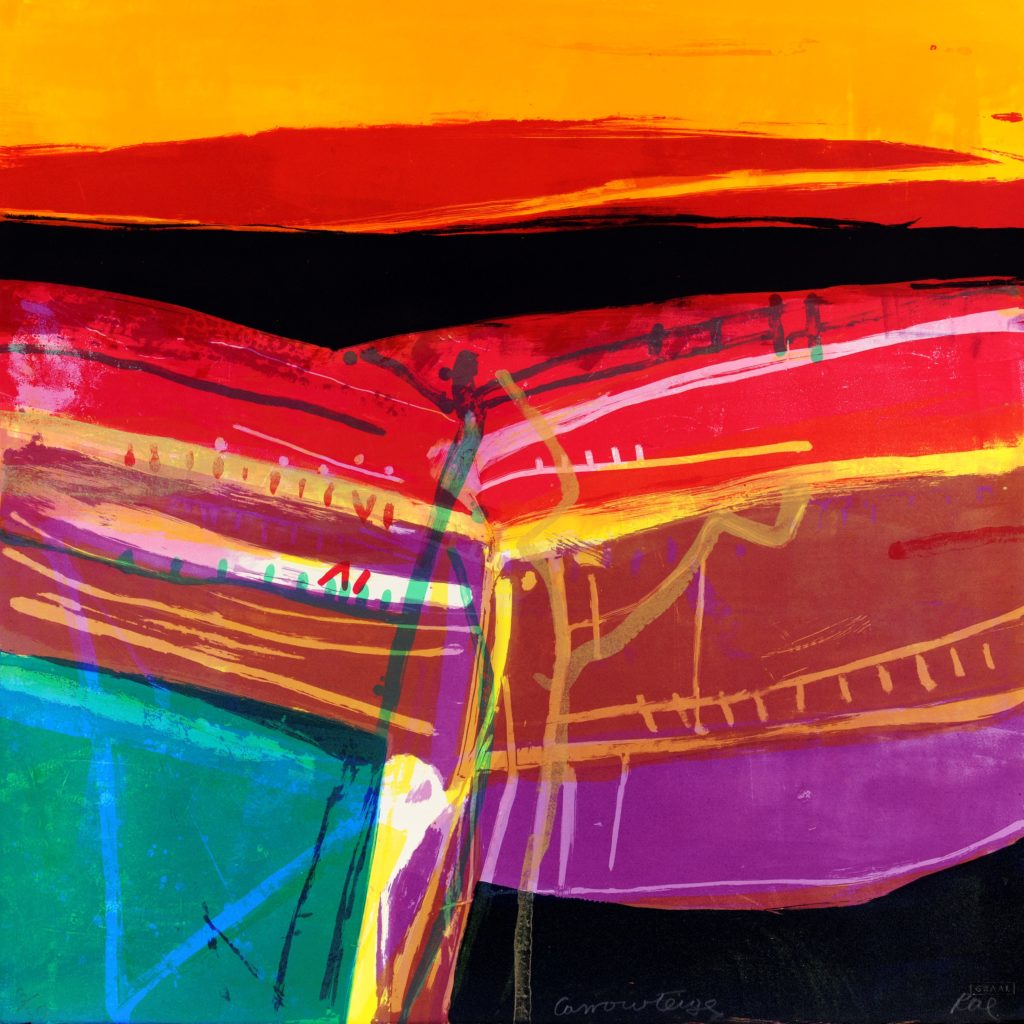 SO Fine Art Editions is a contemporary fine art gallery located within Leinster, on South Anne Street in the heart of Dublin city. They stock a variety of original fine art prints, ceramics, sculpture and photographs from Irish and internationally acclaimed artists. Some of their artists include Martin Gale, Richard Gorman, Howard Hodgkin, Albert Irvine, Hughie O'Donoghue, Barbara Rae, Donald Teskey and more.
SO is a unique, must-see venue for art lovers, collectors and corporate clients looking for works of a high quality within a moderate price range. They have an informal and friendly approach and encourage visitors to take their time and browse through all they have on display. They also offer an exclusive service where they will bring artworks to a client's home or office to see it in situ, and if several works are purchased, they will deliver and hang the artworks free of charge.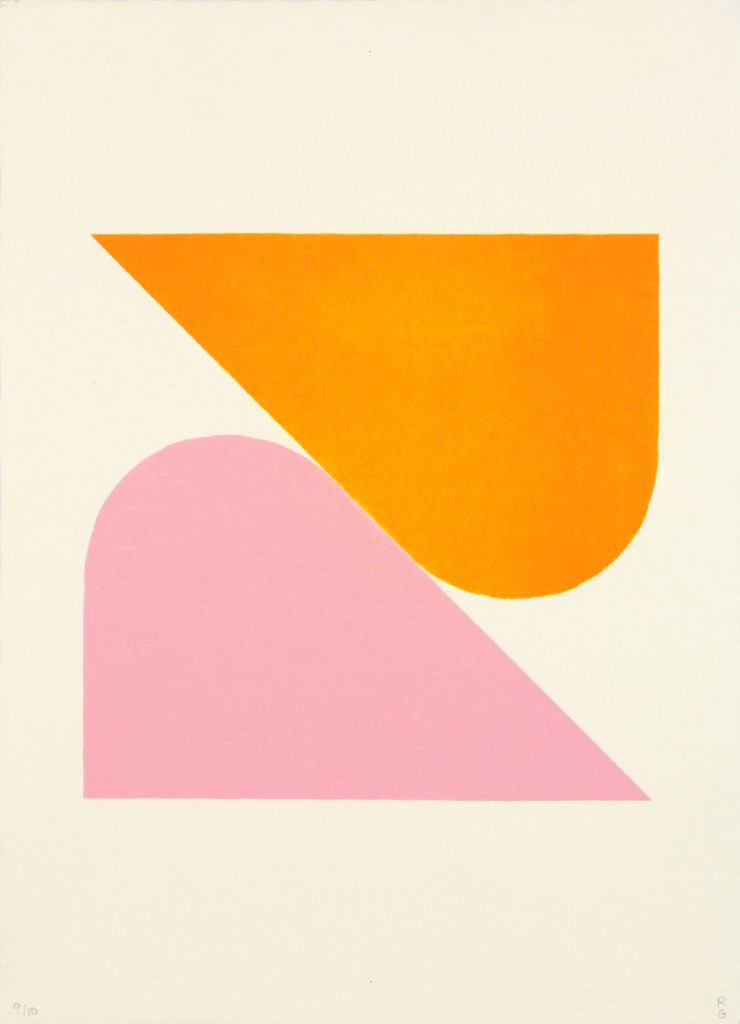 What are the big trends you're seeing in wall decor?
"According to a report compiled by Getty Images, one of the major current trends in visual culture is unusual, strange and stand-out images. Another theme is 'Divine Living', where the focus is about buying with purpose and carefully choosing treasured objects which gives the buyer an experience of well being. Furthermore, the strong formal shapes and colour palette of works by Richard Gorman are very popular as well as our recent group exhibition of Irish photographers such as Dominic Turner, Amelia Stein, Hugh O'Conor, Sheila McSweeney and the late Ferghus Bourke. As art is being created and displayed outside the confines of a gallery, that is Street and body art, we are seeing an increasing demand for work by contemporary street/urban artists. The bold lines, confident colour, stencil graphics and the vibrancy and immediacy of the work appeals to a younger generation of collectors. Our next exhibition is a group show of Contemporary Irish and International street artists from the 25th November to the 3rd December. The show includes some street art legends such as Keith Haring and up and coming artists such as Sam LeBas. We are hosting a talk by James Early on his works and street style on Saturday 26th November," say Catherine O'Riordan and Paula Kennedy of SO Fine Art."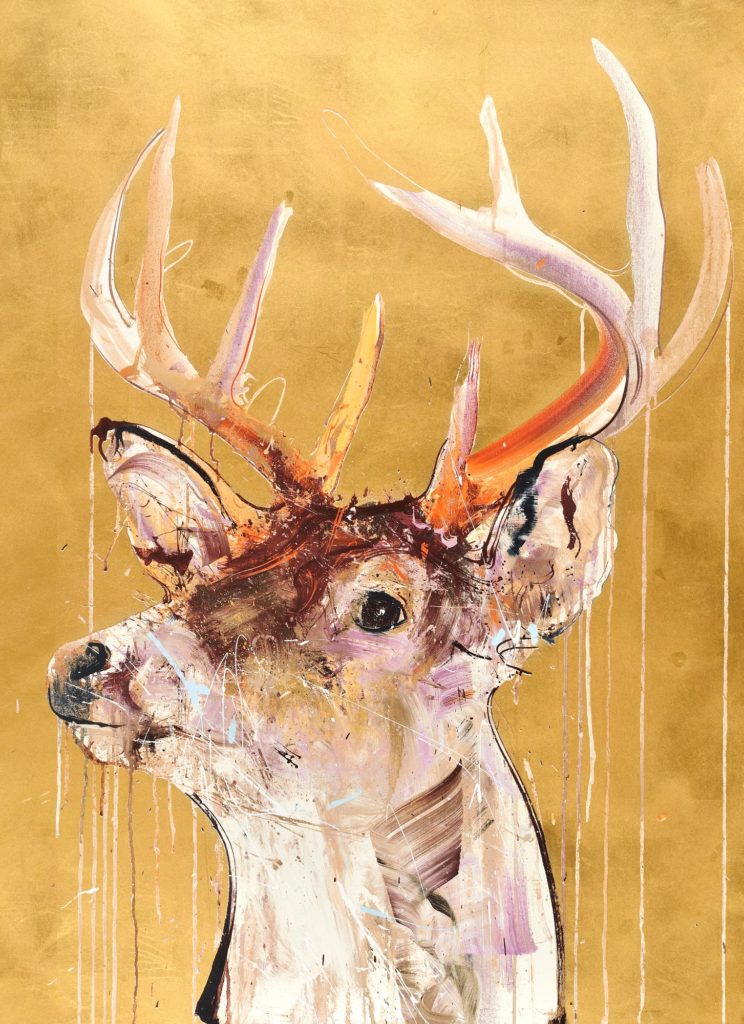 How can people ensure that the artwork they are purchasing is timeless?
"Visit art galleries and enjoy the time out to view the artworks, Go to museums and browse the internet to see what works speak to you. Art should be bought with the sole purpose of how much it moves you. Be brave! Go with your gut instinct, but take your time and you will reap the rewards. Buy only what you love as you will be looking at it every day. Don't be afraid to invest in the perfect piece, creating a space you are proud of and that you will gain enjoyment from for years to come. Enquire about the artist and ask for a biography. Once you have bought your first original artwork, you will feel excited and exhilarated and you are also supporting the arts community."
Find SO Fine Art Editions at 10 South Anne Street, Dublin 2. Visit them online or contact them by calling 01 472 1050 or emailing [email protected] Visit their website for more information, or catch them on Twitter or Facebook.
Flooring - TC Matthews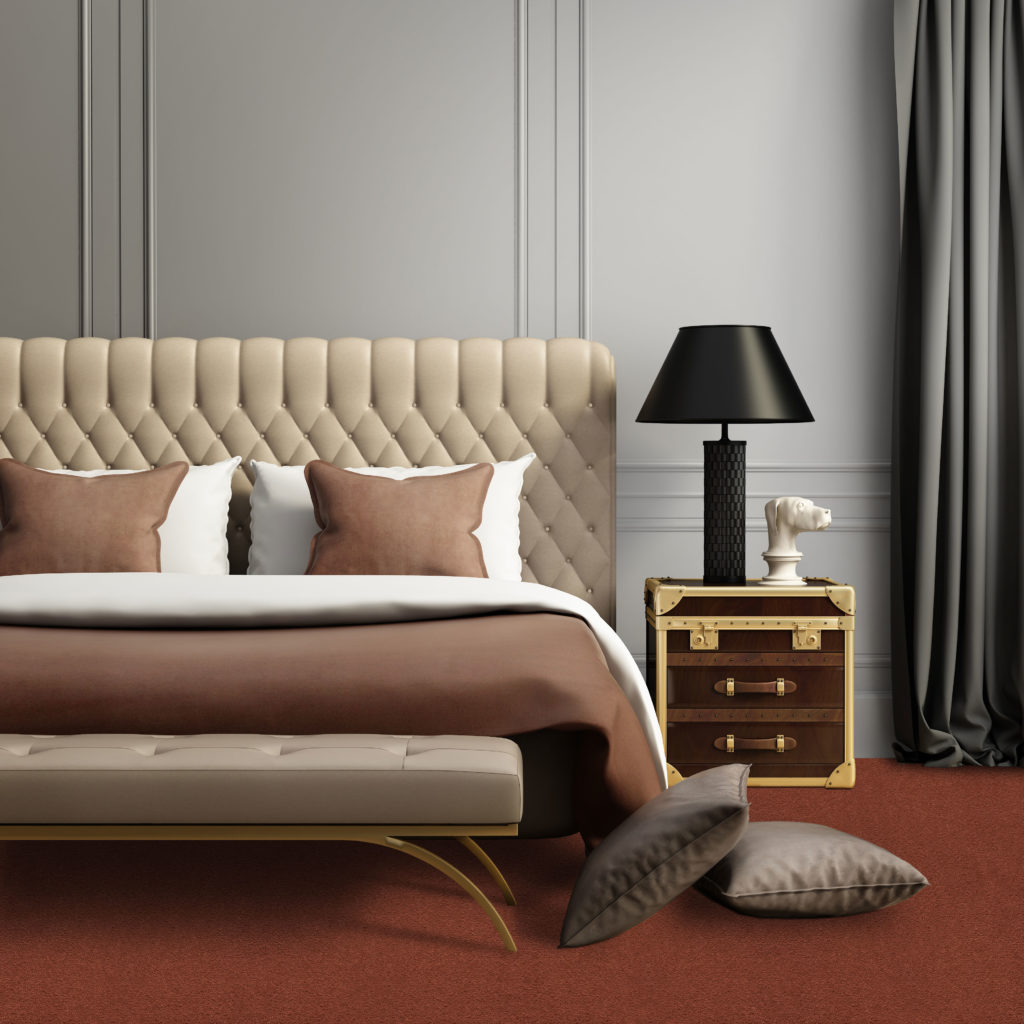 "Finding the right floor flooring for your home is easy when you have a comprehensive choice and expert advice," say the people behind TC Matthews Carpets. With 10 branches across Leinster, they have the purchasing power to offer the widest range and best deals in carpets, rugs, wood, laminates and vinyl flooring from leading suppliers. They have built a reputation for value and quality of service – from their free measuring service and expert advice on the best options for your needs to the fitting finish in your home. Every TC Matthews customer also has the assurance of their price promise so value for your money is guaranteed."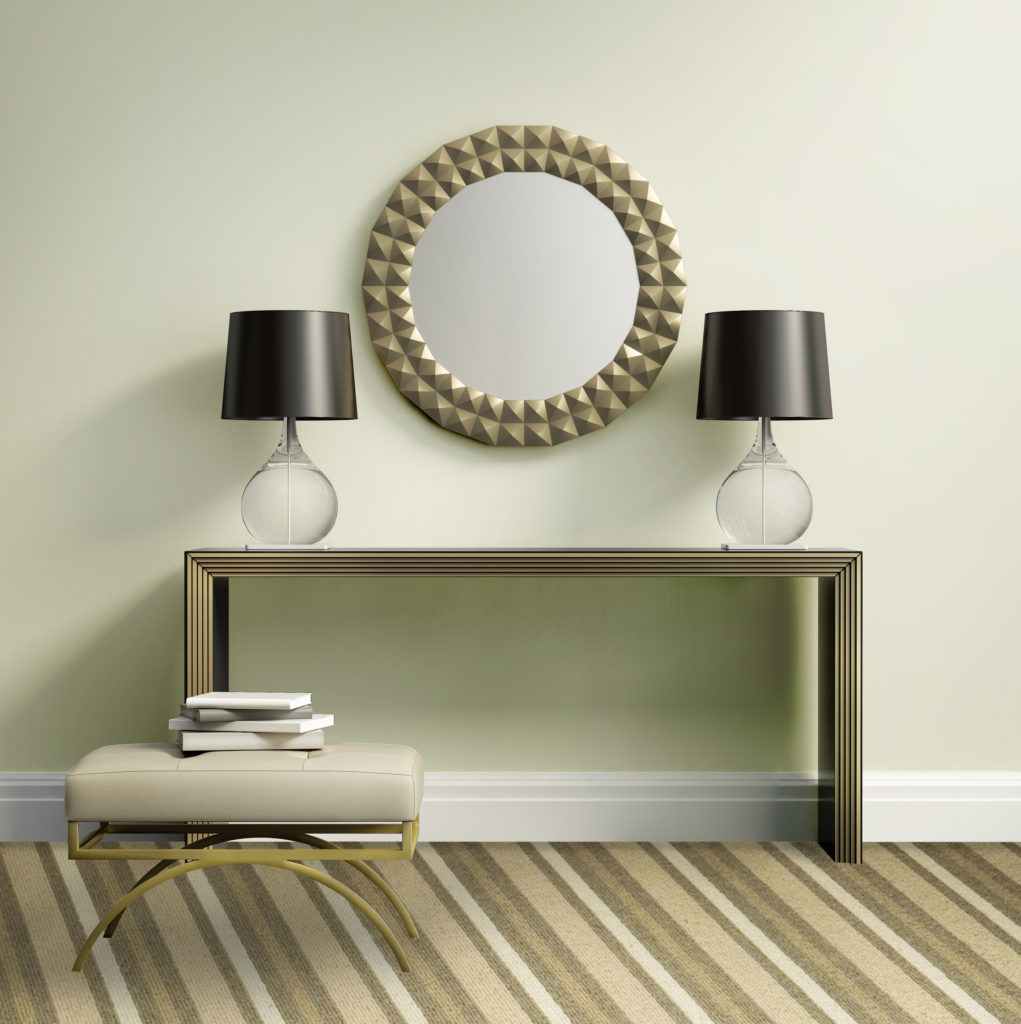 What are the big trends you're seeing in flooring?
"Greys and beiges are the hottest interior colours in carpets. These contemporary "grey'ges" suit the simpler, minimalist settings gaining popularity. Greys are also versatile, with hues from cool to warm. Taupe, meanwhile, is a calming colour somewhere between grey and brown, and neither too cold or warm. It works well with grey/beige. Bring it to life by adding layers of texture rather than colour," they say.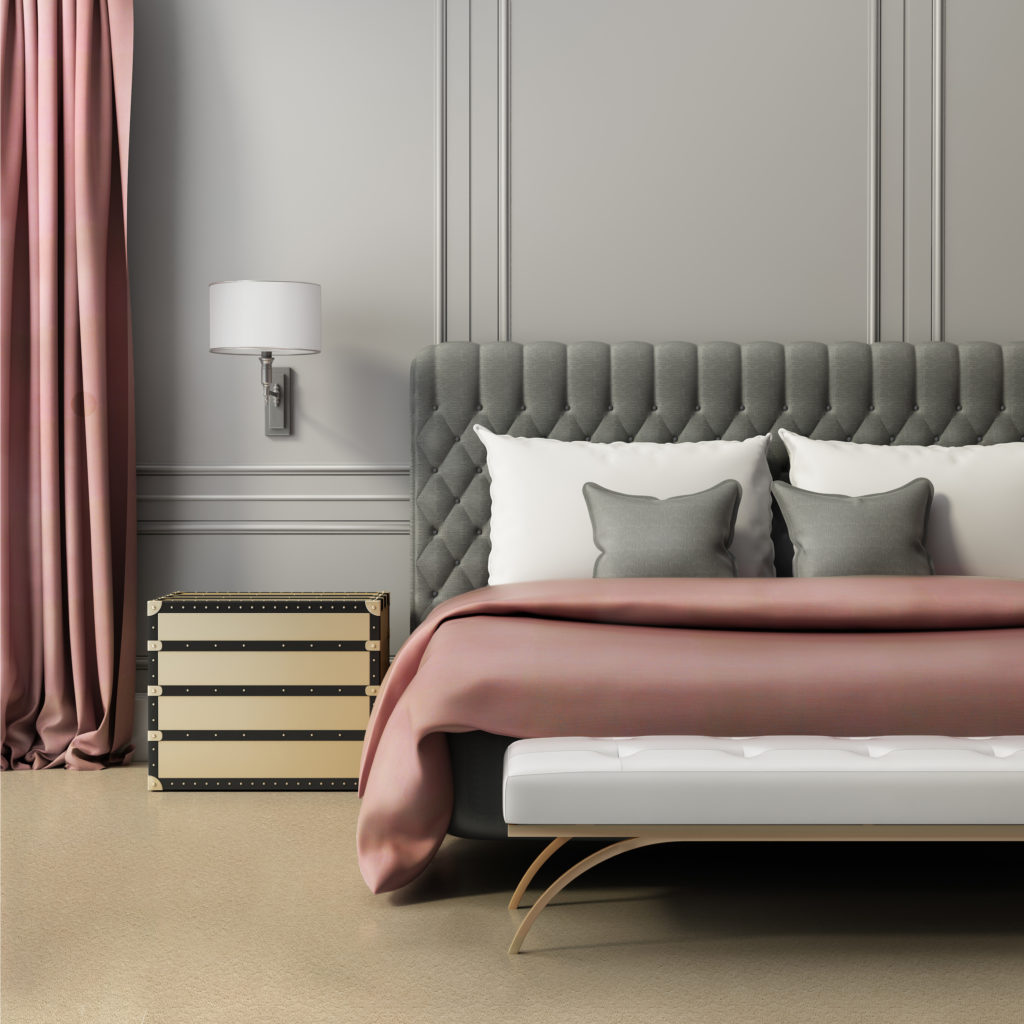 How can people ensure that the flooring they are purchasing is timeless?
"Like greys, neutral colours work well together to create a comfortable, elegant and understated setting in your home. They are not prey to fashion, so will out-last design fads. Yet they're flexible, just add a dash of vivid colour with a statement contemporary rug or a genuine and truly timeless Oriental handmade rug."
Find TC Matthews at various locations across Leinster. Visit them online or contact them by calling 01 460 0099 or emailing [email protected] Visit their website for more information, or catch them on Facebook.
Kitchens - Timbercraft Kitchens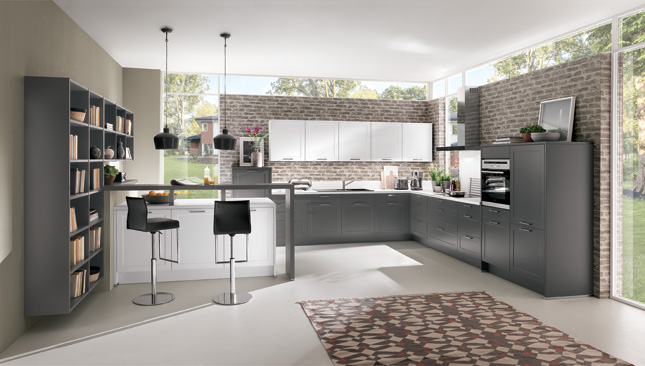 "Timbercraft has been at the forefront of modern kitchen design in Leinster, for many years. As the main Irish agent for Noblessa German designer kitchens, we are able to offer the very best in current European trends, at very affordable prices. Our stores in Newbridge and Deansgrange both showcase the Noblessa product extensively, and our aim is to give our customers the best, most suitable design and features while keeping within budget. We offer a comprehensive package to suit all needs and budgets and can adapt our range to all and any rooms."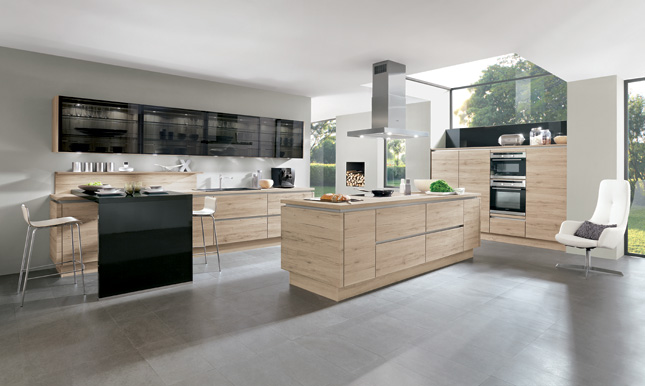 What are the big trends you're seeing in kitchens at the moment?
"The latest European trends are moving towards a sleek, handle-less design, with straight lines rather than curves. Greys, whites and sand colours are the most popular, with lacquered finishes, in both matte and gloss, to the fore."
How can people ensure their kitchens are timeless when redecorating?
"Keeping the external look simple in appearance, with neutral colour tones can ensure long-lasting effect. Fussy external detail should be kept minimal, while ample functional interior fittings can be used."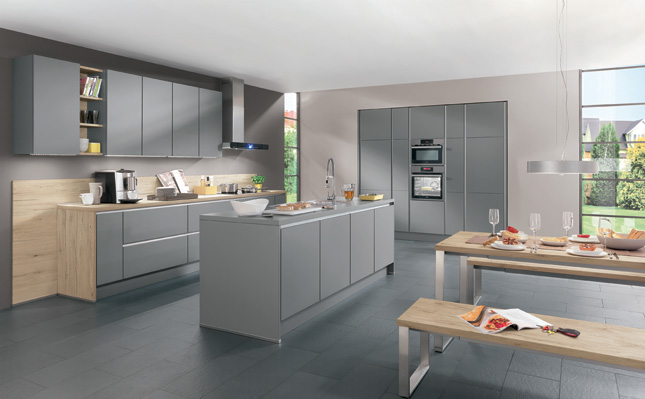 Best piece of advice you can offer someone buying a new kitchen?
" Invest in features that offer ease of use and access, for example, pull-outs, wide drawers, integrated appliances - these will be of huge benefit in the long-term. "
Find Timbercraft Kitchens at either of their showroom locations in Newbridge, Co Kildare or Deansgrange Business Park in Dublin. Visit them online or contact them by calling 045 432 100 (Kildare) or 01 207 0713 (Dublin) or by emailing [email protected]