It's been a long, long winter so the idea that summer is coming soon still feels alien to most of us. We're holding out hope for an early heatwave to reward us for surviving through several bouts of snow, which makes it just about time to start sprucing up our gardens - especially because every plant we had has been murdered by the snow. The new Sostrene Grene outdoor collection hit stores the other day, and it's pretty perfect if you're looking to update your outdoor space, but don't want to blow your budget when you're not sure the weather's ever going to change.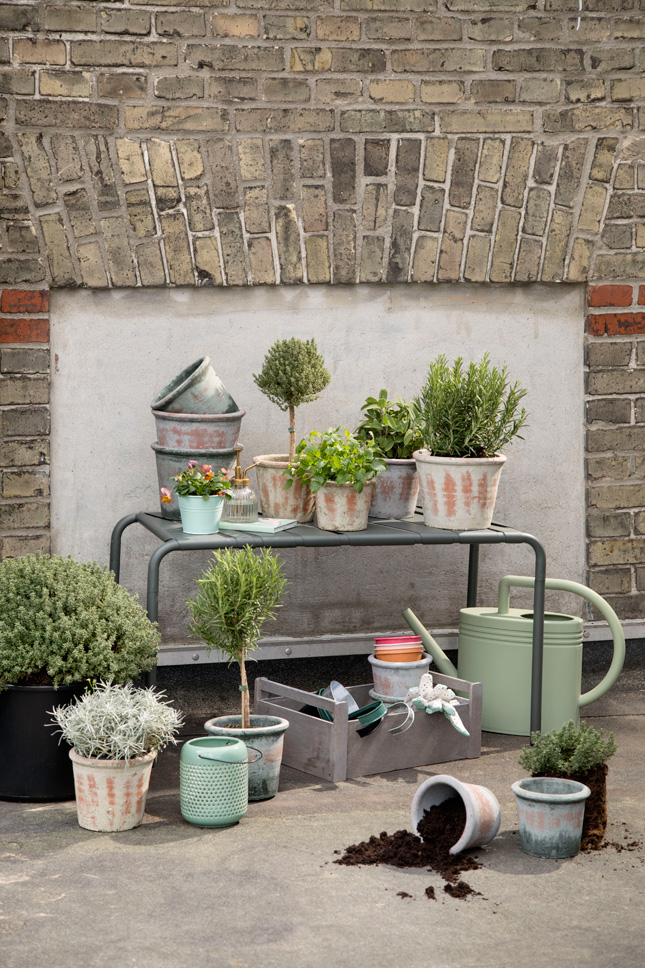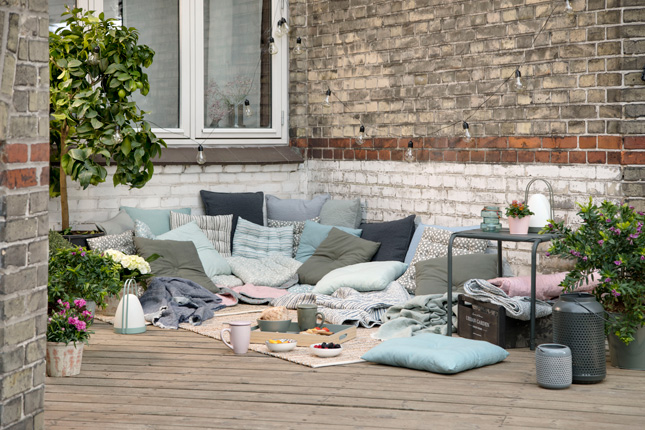 The collection comprises everything from garden furniture and flowerpots to lighting and tableware products, all in a distinct graphic design. Natural green and grey hues are the prevalent colours this season, contrasting beautifully with the colourful flora of the summer season.
The Sostrene Grene sisters suggest the way towards the perfect outdoor space is through incorporating the elements of fire, water and earth into your design. Light up your garden with torches, lamps or lanterns with candles, and fill planters with water and flowers. Introduce a number of areas where you can sit, advise the sisters, and don't leave shaded spots vacant. We might only get a few scorching days throughout the year, but you'll be glad of a place to take advantage of the shade on those days.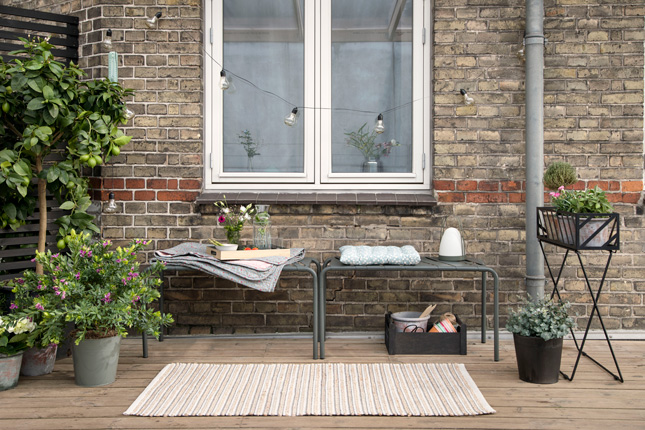 If your outdoor space is on the small side, use all surfaces available to you. A covered terrace or balcony is ideal for hanging flowerpots, and string lights will always add to the atmosphere. If you have a half-wall or a whole wall for that matter, then make sure to make the most of it. Use it for hanging up any folding chairs when not in use. Or you can hang a box on the wall and use it as a shelf for some of your gardening things.
Now, all we need is the weather!