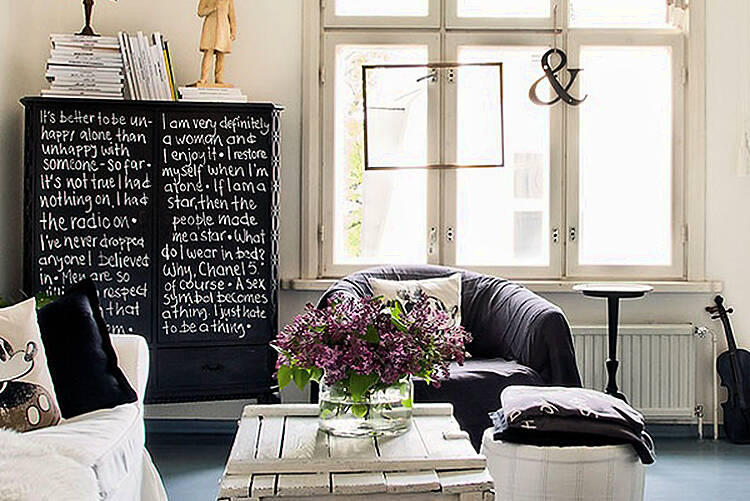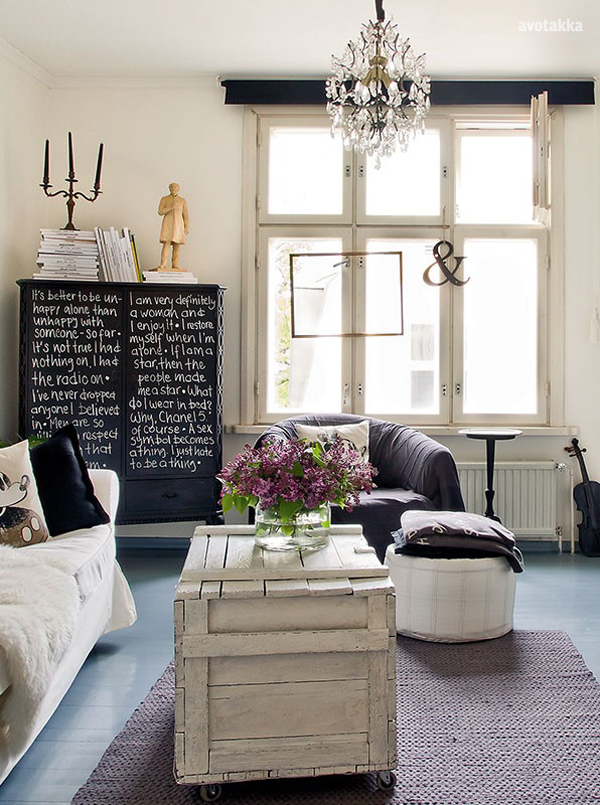 It's no secret that we're obsessed with repurposing and reinventing here at House and Home. Well here are a few quirky alternatives to a conventional coffee table. In the above living room a vintage crate has been given a coat of white paint and castors have been fitted to the bottom so it can be easily moved around as needed.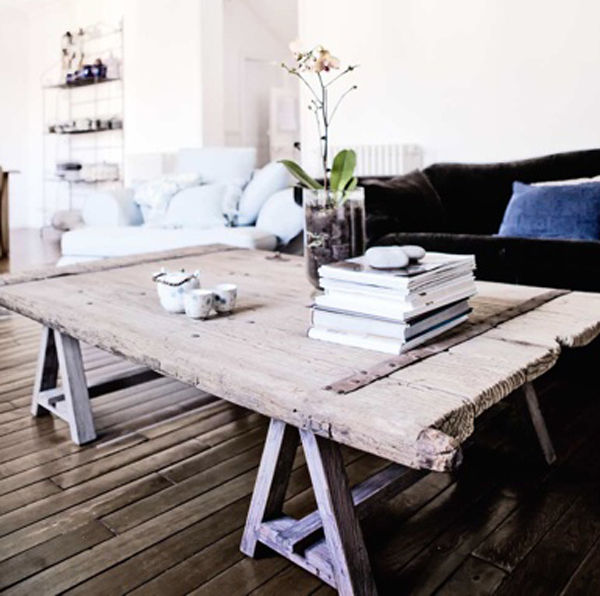 A salvaged antique door has been repurposed into a wonderfully rustic coffee table above.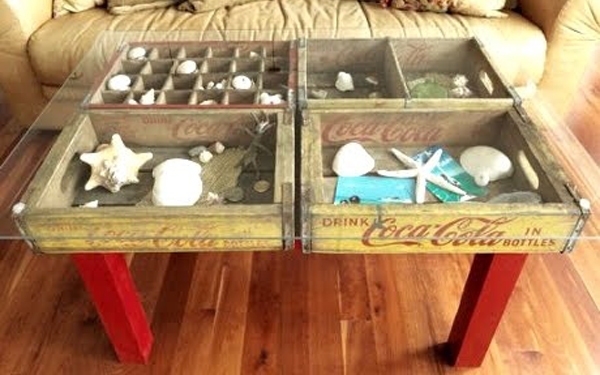 Vintage soda crates have been placed on top of existing table legs and filled with sea shells and pebbles creating truly unique coffee table art. A sheet of glass has been laid on top providing a flat surface.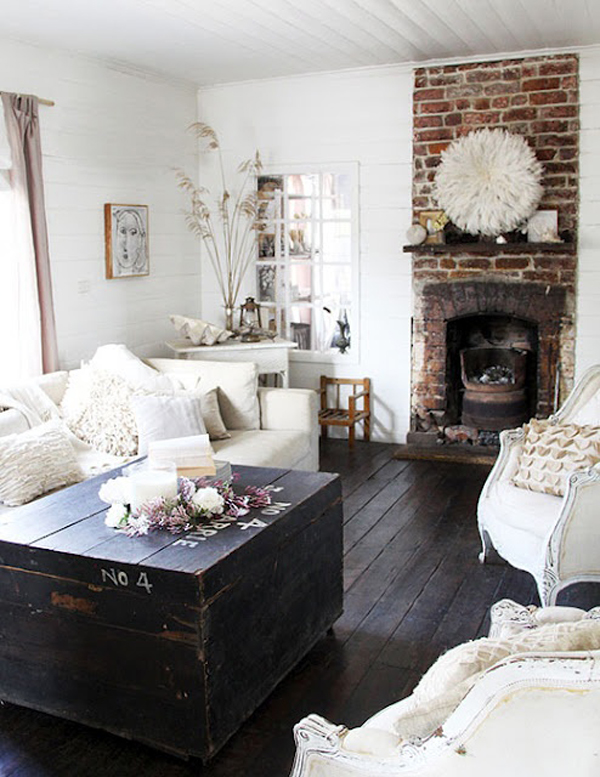 This beautiful antique trunk now serves as a coffee table in this texture-filled living space. Check out the salvaged window on the wall which has been replaced with mirror panels. So unique!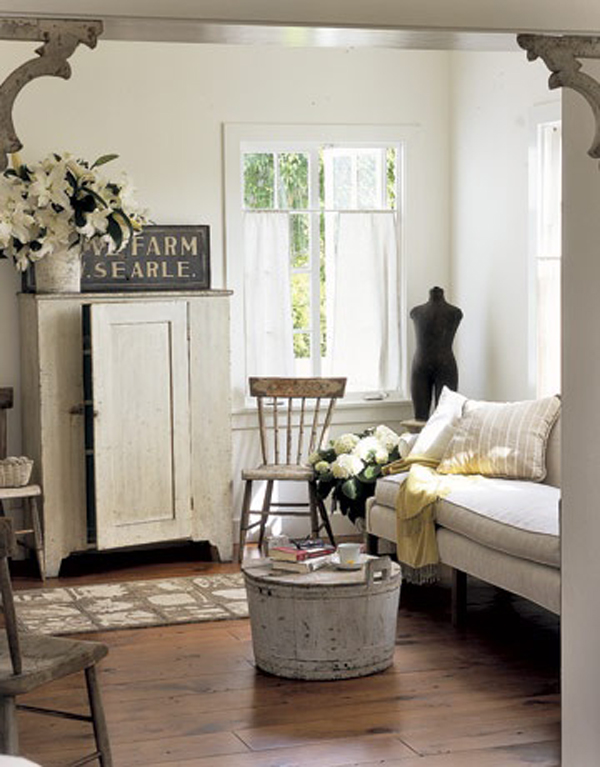 A vintage bucket now serves as a quirky coffee table in this rustic living room.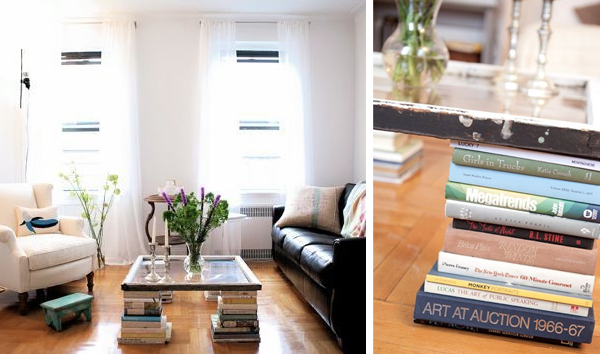 Piles of hard back books serve as the base for this salvaged window coffee table! You would have to warn your guests not to pull out a book for some light reading though!
We love these nifty ideas, what do you think? Keep an eye out at car boot sales and salvage yards for vintage crates, salvaged windows and doors and unique finds that can be repurposed into something truly unique and special for your home.
All images via www.pinterest.com