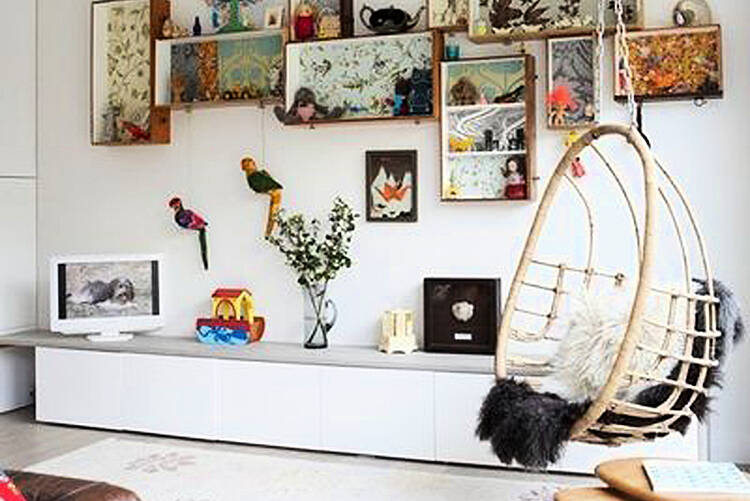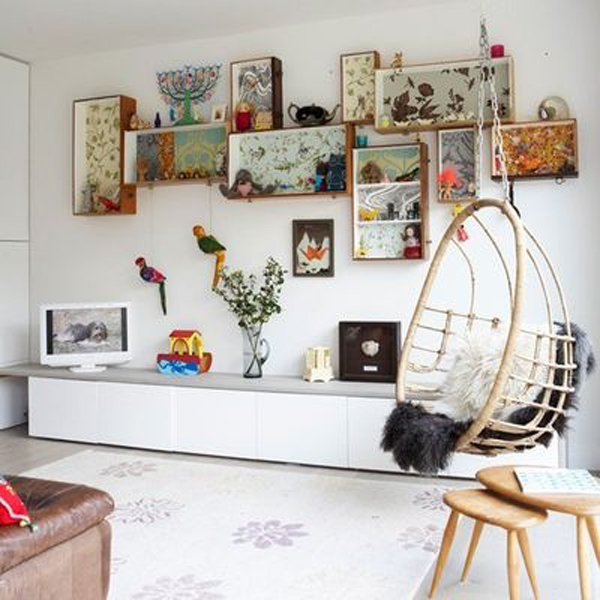 Repurposing and reinventing has never been more popular. We're loving these quirky drawer shelves and there are a few of us here who plan on taking apart some old dressers this weekend! Old drawers of all different shapes and sizes have been mounted haphazardly on the wall above a contemporary low lying cabinet providing display storage and very eye-catching wall art. Left over wallpaper has been inserted into the back panels adding even more colour to this quirky display.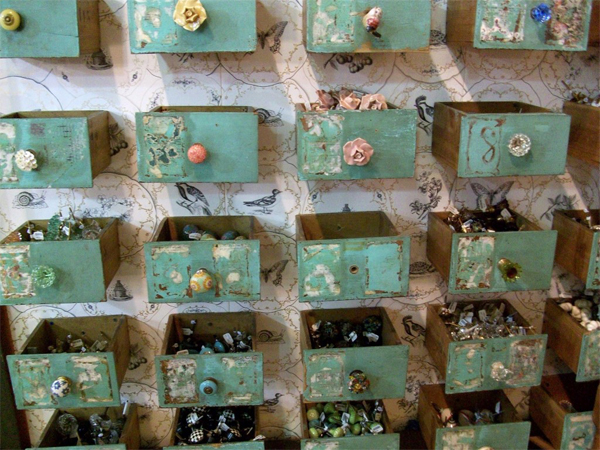 This fabulous display is in the Anthropologie store in NYC. They have used these salvaged drawers to display their range of decorative drawer knobs. This would be a great idea for storing jewellery in your bedroom or for holding stationery in a home office. Decorative drawers knobs like these can be found at eBoutique on Pickit.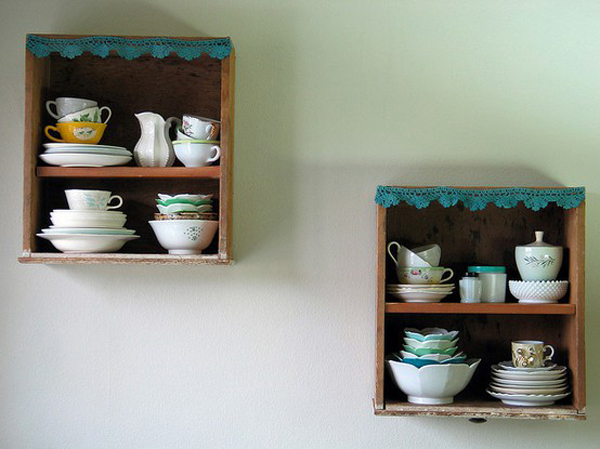 Old dresser drawers provide wall storage for mismatched vintage china in this dining area. A piece of left over trimming adds a charming finish to the display. Try A. Rubanesque in the Powerscourt centre for beautiful trimmings.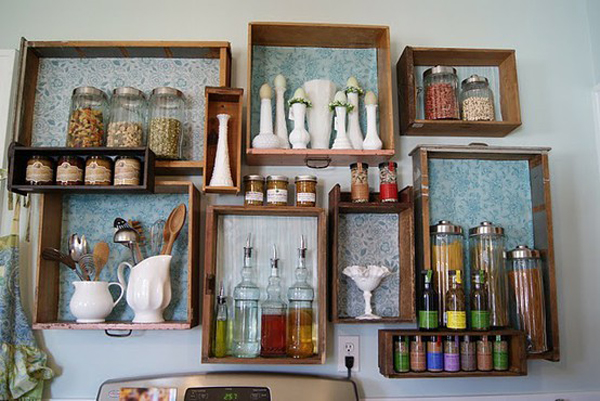 A neglected dresser is repurposed into handy storage in this kitchen.
What do you think of these ideas? We'd love to hear from you below :)
Images via www.ponderandstitch.blogspot.com, www.behomemade.com and www.pinterest.com.