A House and Home promotion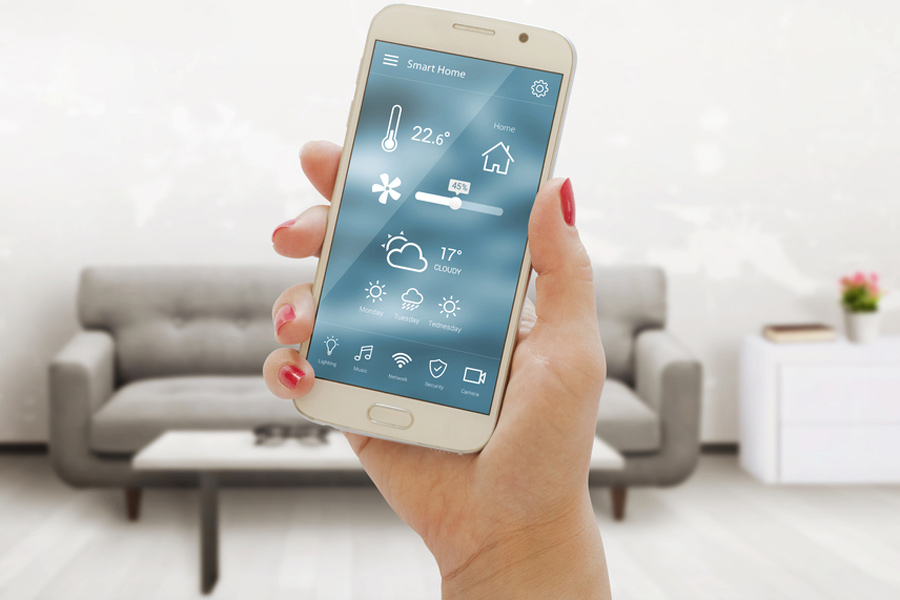 We're kicking off a focus on smart homes and renewable energy this month - ways to make your home work a little harder and better for you, and make life a little easier, to boot.
And what better way to start than with incredible smart appliances that have come to the fore over the last couple of years, that are already changing how people live?
Whether it adds a layer of convenience to your day, or makes you feel that bit more secure in your home, most of these devices are focussed on making everyday tasks even easier.
Some people love the idea of a smart home, but are a little afraid they'll have to rewire their entire house to make it work for them, which is, for the most part, not true.
So we've teamed up with DID Electrical, who stock all of these smart appliances and tonnes more, to get all the details on how to easily slip these devices into your home with total ease.
Google Home Wireless Bluetooth Smart Speaker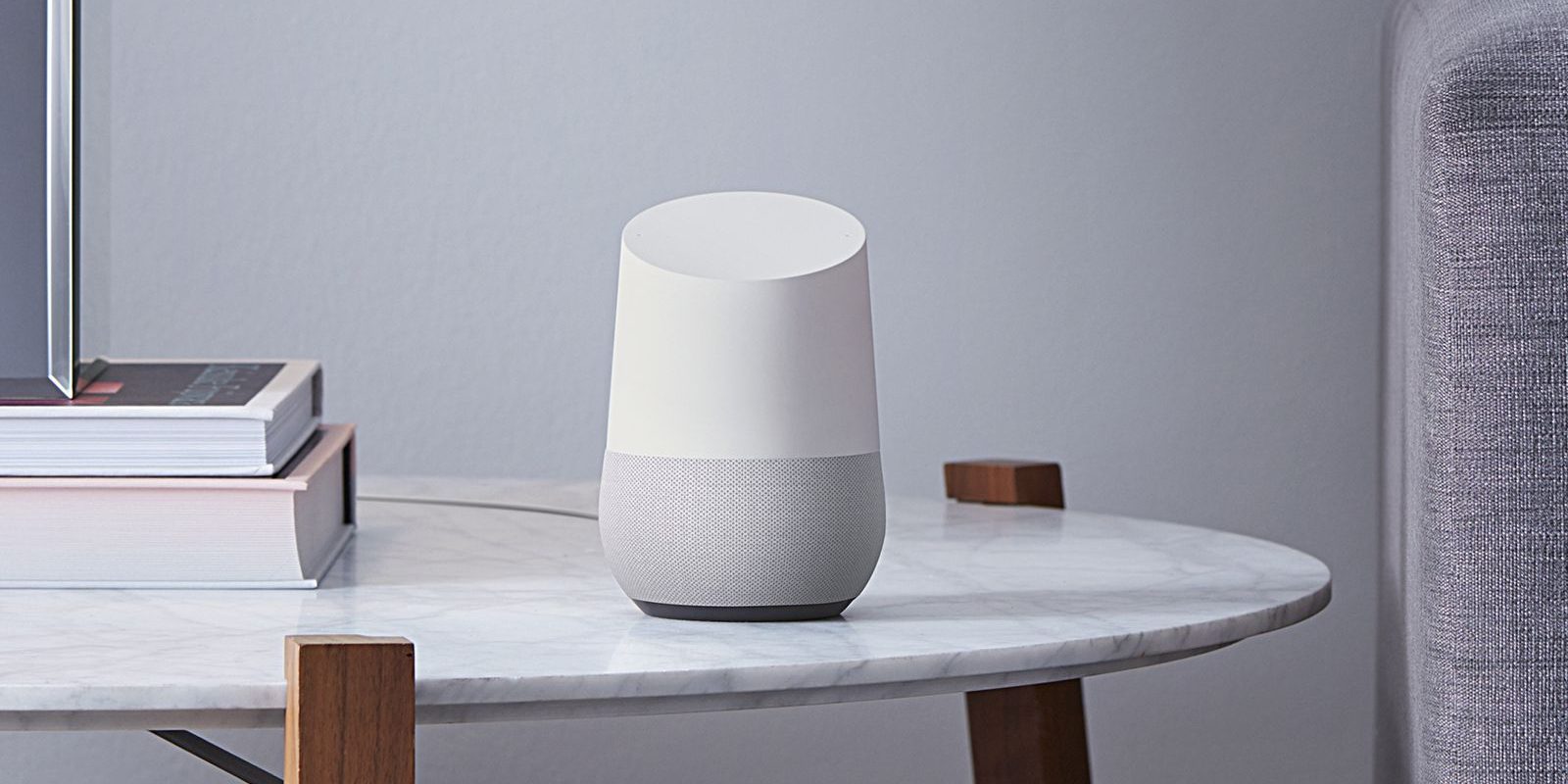 What it is: With a simple "Ok Google", open yourself to a world of hands-free assistance with Google Home. From playing your favourite music playlist, to streaming content to your TV via Chromecast or managing your busy schedule, Google Home is the voice-operated assistant you didn't even know you needed.
Google Home also recognises up to six different users, so your whole family can tailor their own playlists or planners with Google Home to their own personalised preferences.
How easy is installation? Plug in your Google Home smart speaker, download the Google Home app to your smartphone or tablet from the Google Play or App Store. Next, go to Devices in the Google Home app and allow it to detect your Google Home device.
Once your device is detected, tap Continue on your smartphone screen and then tap set up for your Google Home device."
How will it change how you live: There's little your Google Home Assistant can't tell you. Get the latest headlines, an update on the weather or a rundown of your schedule. Just ask it to play music, find recipes, set reminders and much more, it works to make your life easier without any fuss.
Price: DID Electrical €69.99
Philips Hue White Ambiance Lighting Starter Kit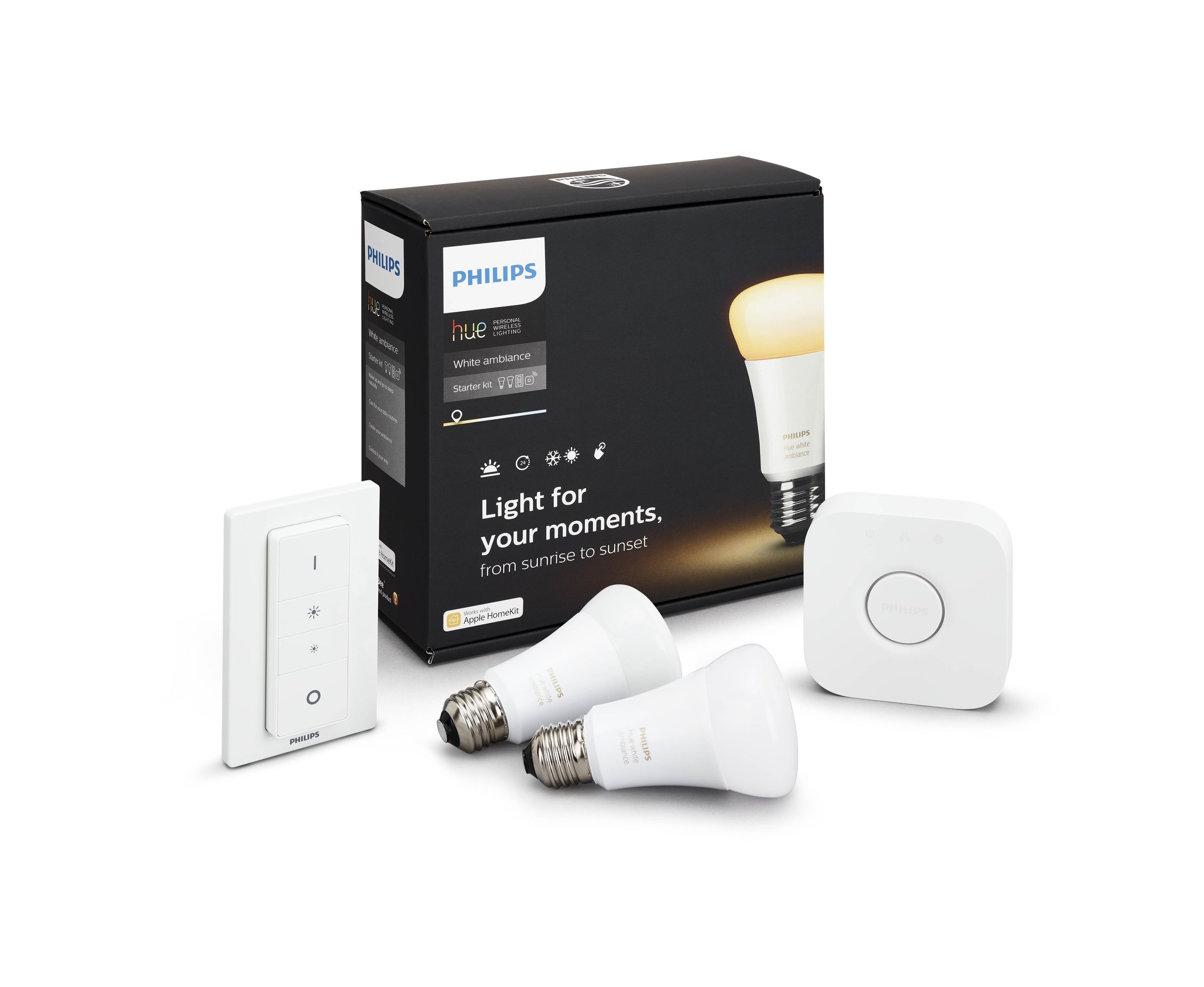 What it is: Philips Hue white ambiance can help you fall asleep and wake up gently. It can energise you and help you to concentrate, read and relax. The brightness increases gradually, mimicking the effect of sunrise and helps you to wake up naturally, instead of being woken up by the loud sound of an alarm clock. Start your day the right way.
In the evening, the relaxing warm white light helps you to unwind, relax and prepare your body for a good night's sleep.
How easy is installation: Very simple, the Philips Hue is supported by an app. There is no need to rewire your home or require booking an electrician to get things going. You simply screw the bulbs into your existing light fittings and turn on your wall light switches.
Plug in the bridge and it will automatically power up. Connect it to your Wi-Fi router using the network cable provided. Wait for the three lights to come on and you are ready to go, and you can control it all through the Philips Hue app.
How will it change how you live: Like a modern, and much, much smarter dimmer switch, this gives you a lot more control over the light in your life, benefitting your mood and circadian rhythm over time.
Price: DID Electrical €139.95
Ring Video Doorbell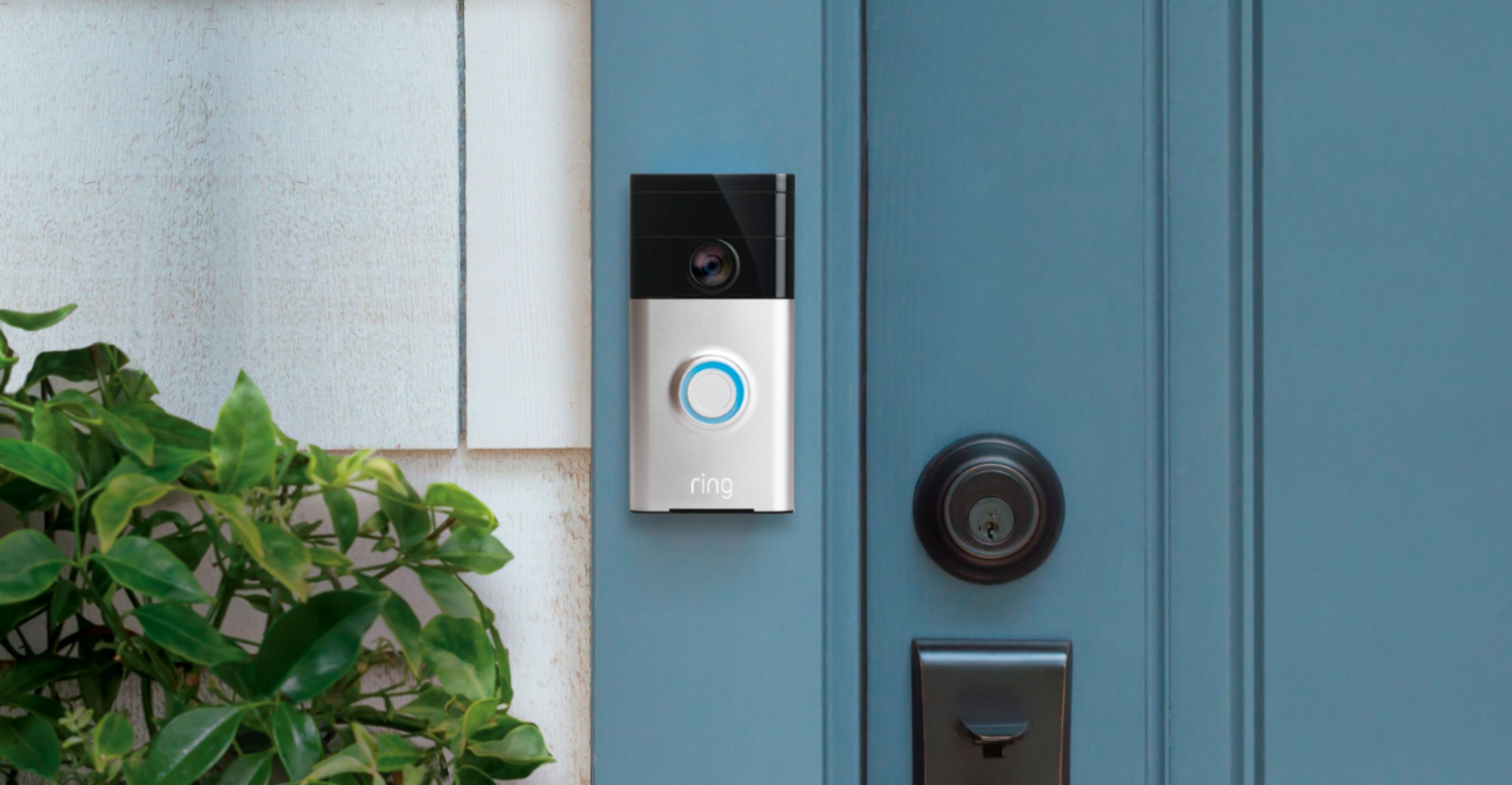 What it is: Answer the door from anywhere, get instant alerts when visitors press your doorbell or trigger the built-in motion sensors. Then use the free Ring app to see, hear and speak to guests from your smartphone, tablet or PC.
How easy is installation? Easy to install, simply follow the step by step process through the Ring app.
How will it change how you live: Essentially caller ID for your front door, it allows you to see who is at your door, whether you're home or not. Obviously this has security benefits, but it's also just super handy.
Say you're changing your baby and a repairperson calls - you can let them know, through the app, you'll be down in two minutes before they leave assuming you're not home. Or if the postman calls with a package while you're not there, you can give instructions on where to leave it - no more trips to the post depot is the dream for us!
Price: DID Electrical €99.99
Samsung Family Hub USA Fridge Freezer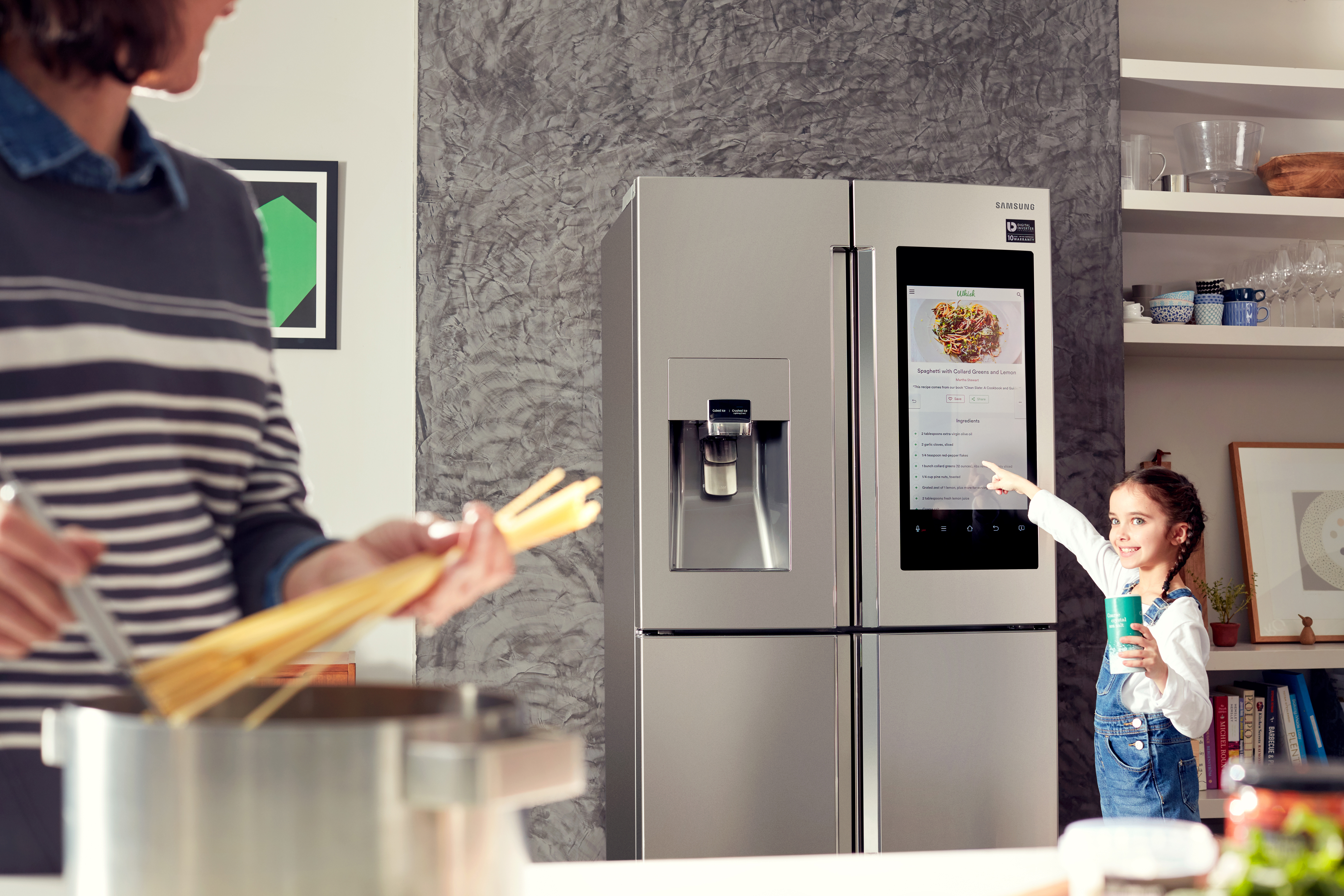 What it is: Use your smart devices more easily and maintain your home effortlessly with the Samsung SmartThings App. It lets you monitor, control and schedule smart appliances from the Family Hub screen. Enjoy endless entertainment in the kitchen, connect with Spotify or watch your favourite shows.
View inside your fridge without opening the door. Using a smartphone, you can look inside the fridge when you're out shopping. The View Inside allows you to tag items with expiry dates and will then remind you when items need to be used.
How easy is installation? When it comes to installing your new appliances, you need someone you can trust. DID Electrical have been installing electrical appliances for over 50 years - so it's safe to say they know what they're doing. They'll deliver, install and demonstrate your new appliance at a time that suits you.
How will it change how you live: Forget making shopping lists, buying food you only end up throwing out at the end of the week because it didn't need restocking, and never come home to unexpected expired milk again - this will keep track of your fridge/freezer stock so you don't have to.
Price: DID Electrical €2,299.99
Ring FloodLight Security Camera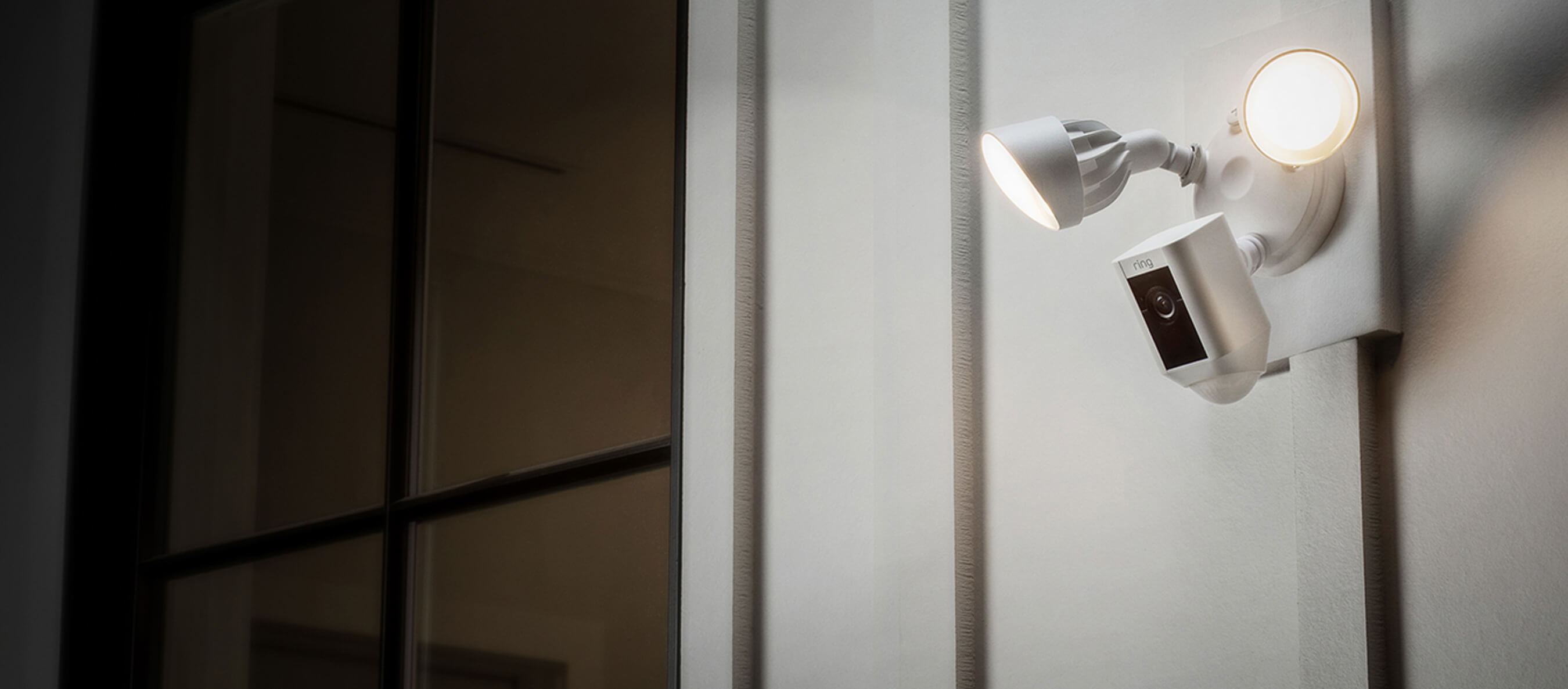 What it is: Protect your home with a motion-activated security camera with built-in floodlights, a siren alarm and two-way audio, so you can see, hear and speak to anyone on your property from anywhere.
With object and person detection, Floodlight Cam has the most advanced motion sensors in home security. Its 140° field-of-view will let you detect motion around corners and monitor all your blind spots.
How easy is installation? Simple setup with advanced controls. The Floodlight Camera easily replaces existing wired floodlights and connects to standard junction boxes. With the app, you can flash the lights, sound the alarm and zoom-in to focus on your most important areas.
How will it change how you live: If peace of mind when you're at home and away is key for you, this will give you that security without being too intrusive.
Price: DID Electrical  €299.99
TP Link Deco E4 Wi-Fi System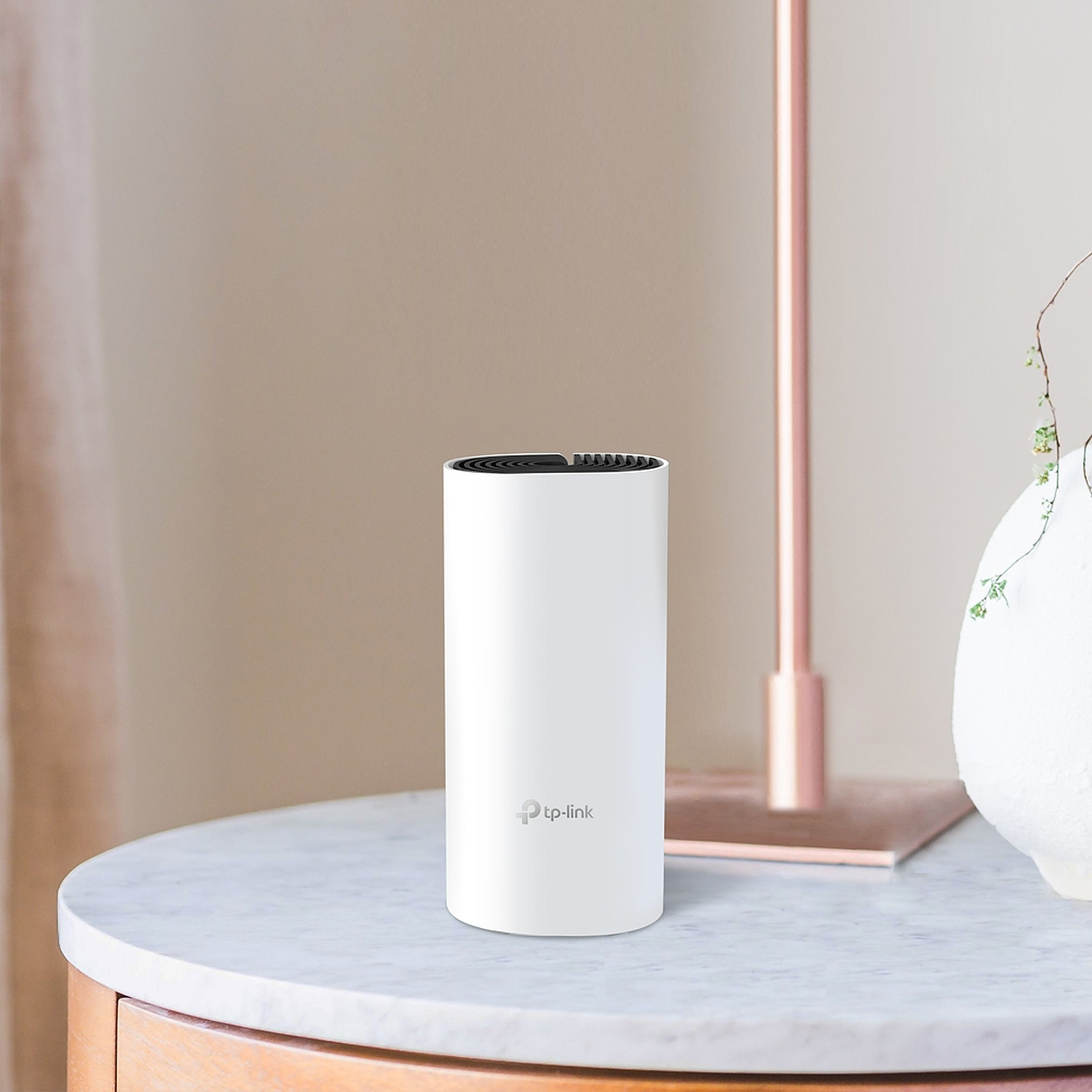 What it is: Deco uses a system of units to achieve seamless whole-home Wi-Fi coverage. It provides fast and stable connections with speeds of up to 1167 Mbps and works with major internet service providers and modems.
It can handle traffic from even the busiest of networks, providing lag-free connections for up to 100 devices. The handy parental controls limits online time and block inappropriate websites according to unique profiles created for each family member.
How easy is installation? Setup is easier than ever with the Deco app to walk you through every step.
How will it change how you live: If you've got patchy areas for Wi-Fi in your home, we don't know how you're living without this.
Price: DID Electrical €119.99
Miele TwinDos Wifi 8KG 1400 Spin Freestanding Washing Machine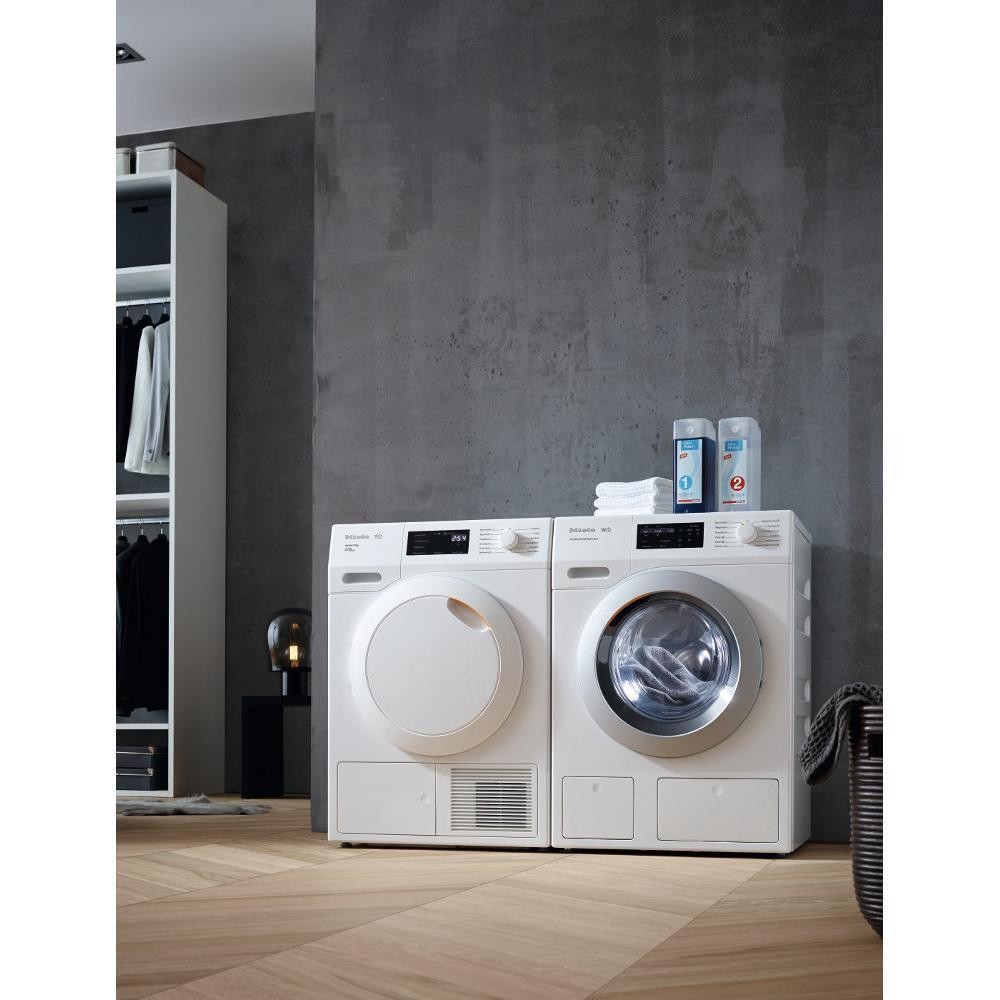 What it is:The Miele WCE660 TwinDos Washing Machine offers A+++ energy rating and the latest technology. The honeycomb drum protects your clothes during the wash cycle, while the PowerWash function allows the machine to operate 40% more efficiently than other A+++ rated machines.
The TwinDos technology means the machine is smart enough to dispense your choice of detergent and fabric softener during the cycle. With [email protected] you can conveniently connect using your smartphone or tablet to view the appliance status whilst at home or when out and about, read notifications such as the requirement to replenish the detergent, use the Miele online shop to place orders.
How easy is installation? DID's team of experienced installers will complete your installation from start to finish ensuring the best performance from your appliance. Their fast, professional service is second to none. After all, 'install' is DID's middle name!
How will it change how you live: Start your laundry from the app, at a time that suits you, and allow the machine determine the correct dosage of detergent. This seriously reduces the faff around laundry.
Price: DID Electrical €1099.99
Samsung Q90R 65" 4K QLED Smart TV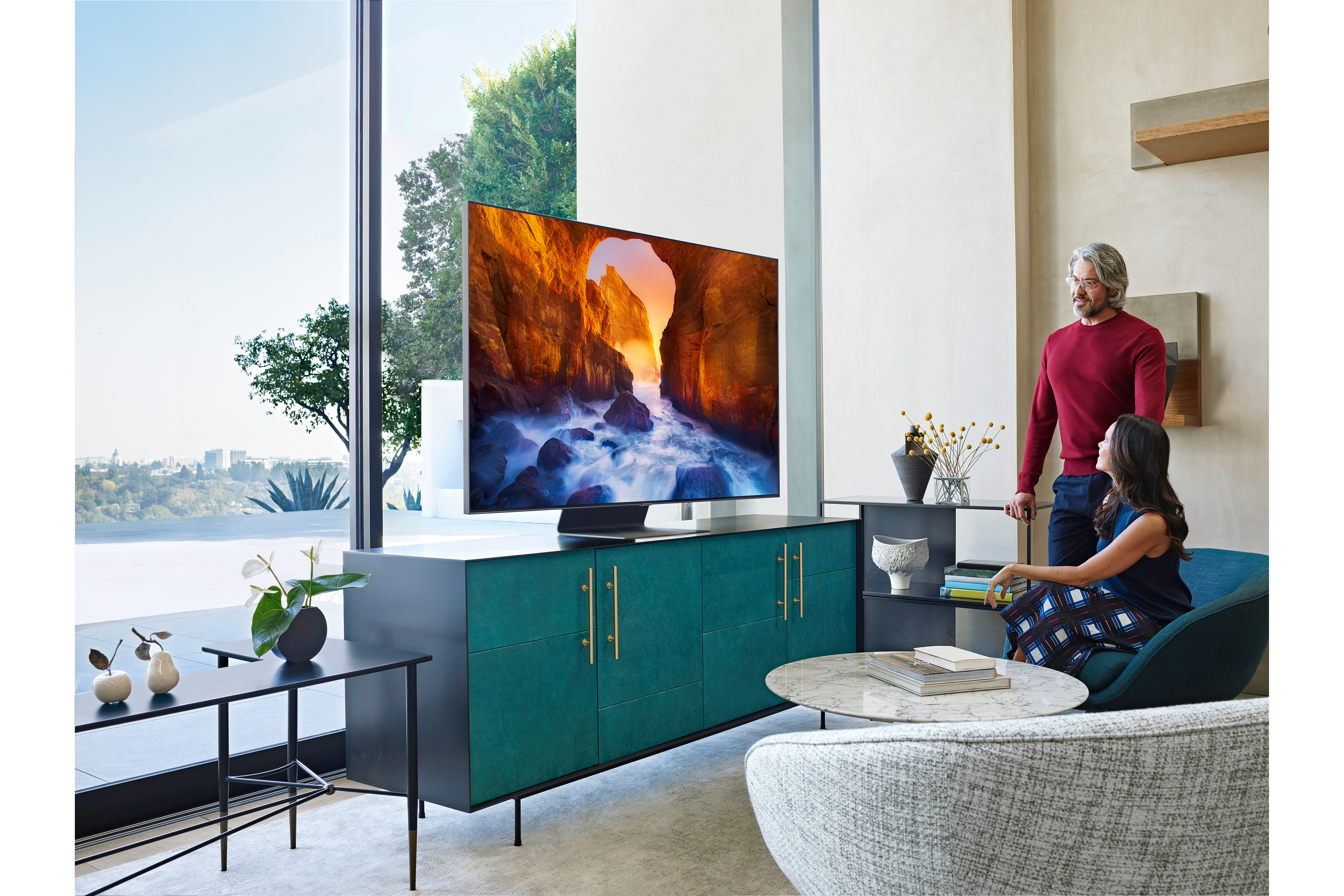 What it is:The Q90R delivers incredible 4K picture and voice assist bringing your favourite content to life. Get the full cinema experience with sharp contrast and experience cinematic colour from the comfort of your own home.
It is perfectly designed to give you the best picture from any angle. Connect and control your compatible smart devices and home appliances from your sofa. QLED works with the Google Assistant to make your life easier. Change channels, adjust the volume, control playback and more with just your voice. It's also the first TV to come with the new Apple TV app.
How easy is installation? DID Electrical offer a fast professional TV wall mounting and demonstration service in the Greater Dublin area. Drop into your local DID store or call the online service team on 01-6250250 for more information.
How will it change how you live: No more searching for the remote down the side of the sofa - you can control it all with your voice, and connect your other compatible smart devices to boot.
Price: DID Electrical €3,199.99
Dyson Pure Cool Me Air Purifier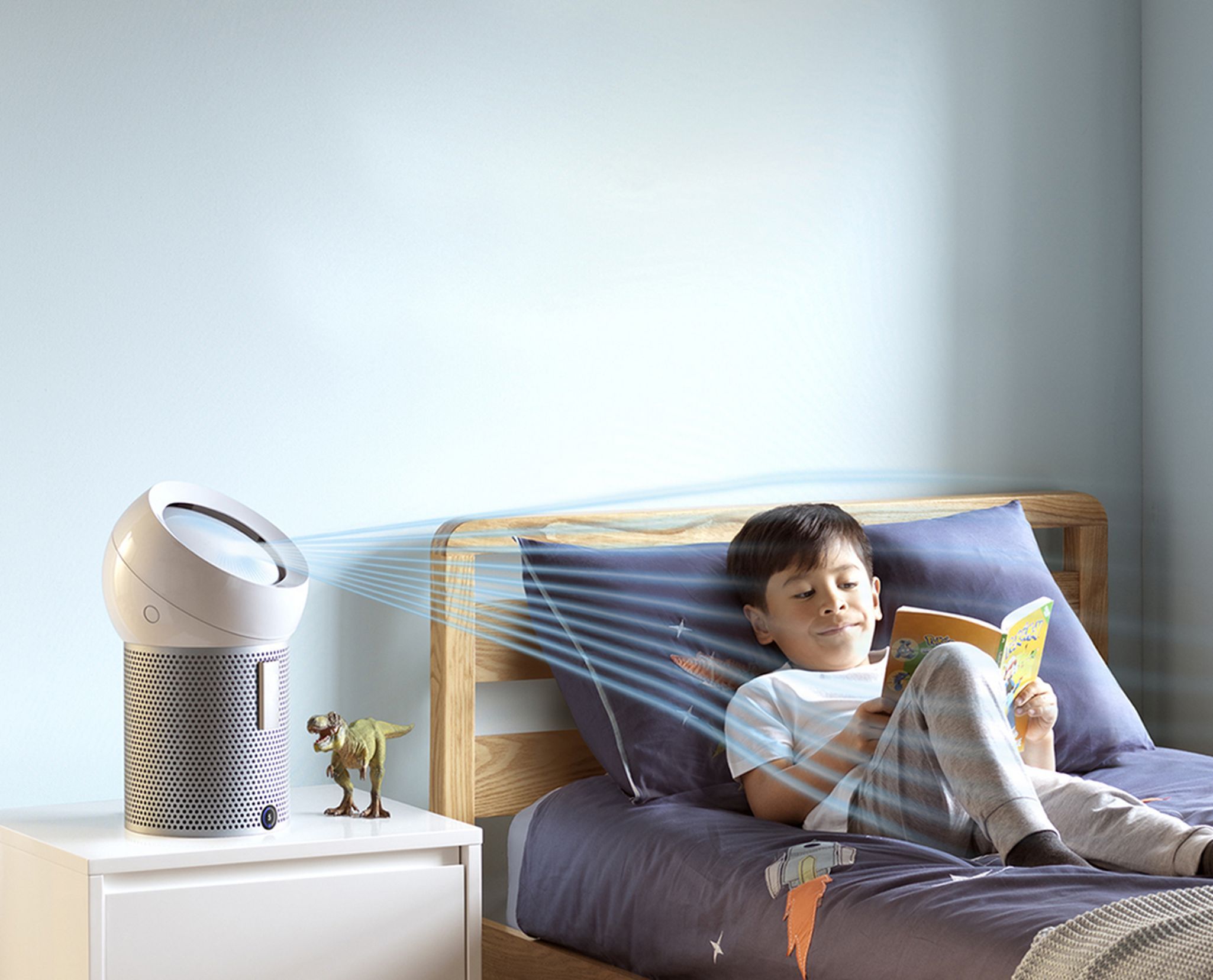 What it is: The first Dyson personal purifier fan. The fan is engineered to help improve your air quality. It projects cooling, filtered air. The machine's sealed filter combines an activated carbon and glass HEPA layer.
Together, they capture gases and 99.95% of ultrafine particles from the air. Information is displayed on the LCD screen – including fan speed, filter life, oscillation and sleep timer.
How easy is installation? Easy to set-up, control the fan with the handy remote control, check your airflow speed, modes and filter life on the LCD screen.
How will it change how you live: With increasing pollutants in the air, this is a fan that will both cool you down and improve the air quality around you. Personal to you, keep this on your bedside or on your desk - it may be a lifesaver in the office during warmer months.
Price: DID Electrical €349.99
DID Electrical
23 stores nationwide - locate your nearest store here - and online at did.ie
Prices are correct on date of publishing and are subject to change.