Teal and copper tones make for seriously creative working-from-home vibes - it's a colourway we're currently in love with for a home office.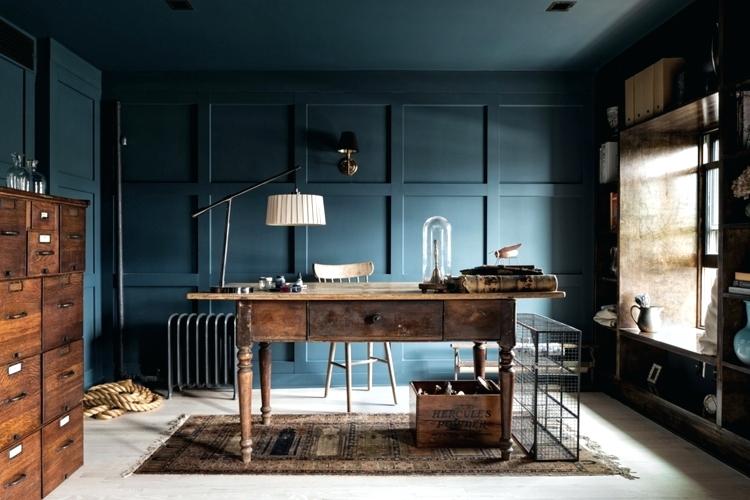 1. Make it stylish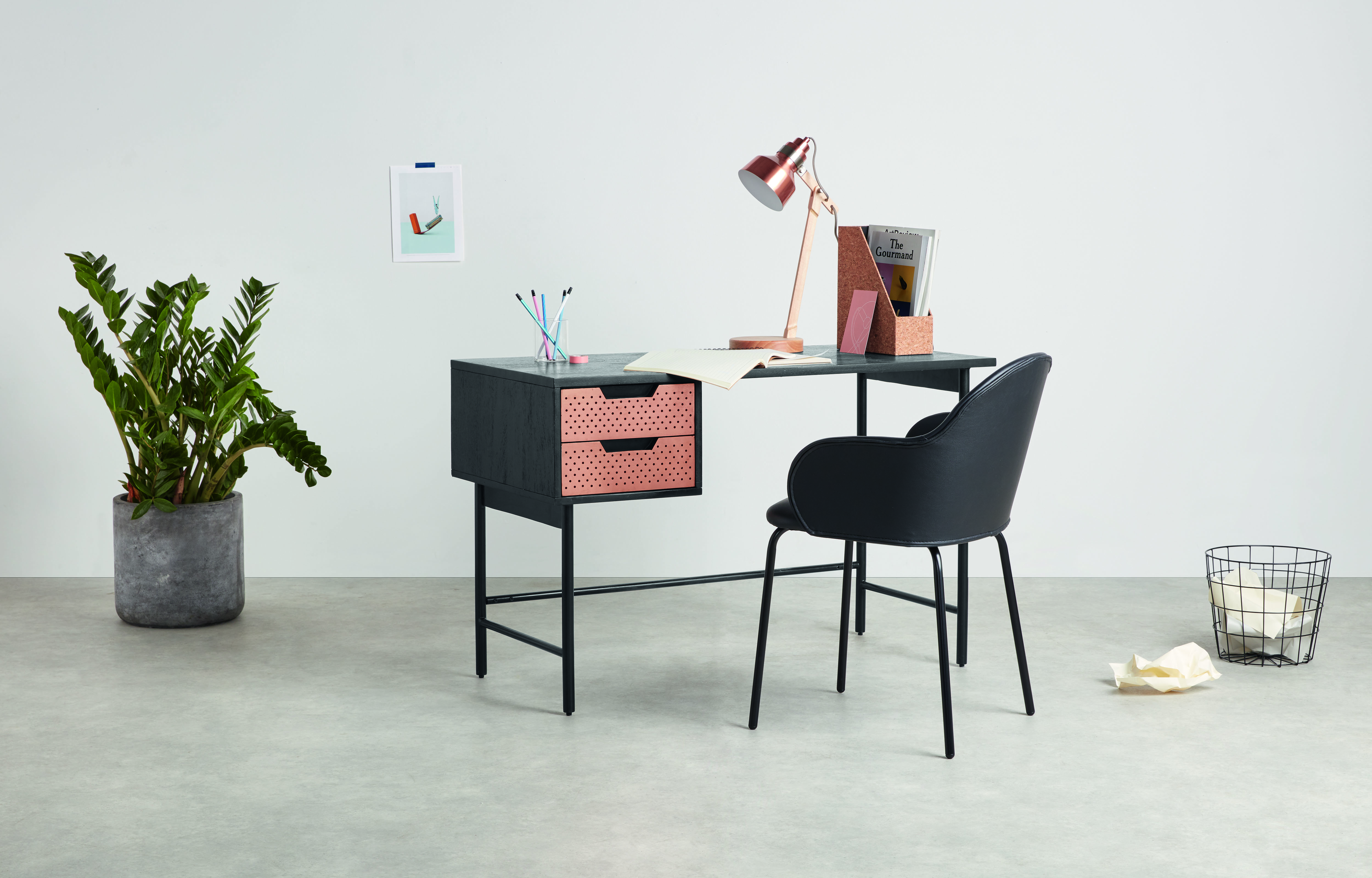 We work on the principle that a great-looking desk will encourage us to knuckle down. Based on that, the Franklin desk, from €455, at Made.com, is going to get us to do our best work yet.
2. Accessorise it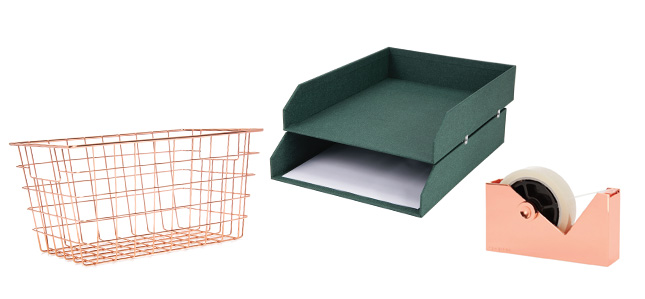 Everyone needs some help to keep them organised. In the absence of your own at-home PA, stay tidy with a few helpful bits 'n' bobs. Score extra points for colour co-ordination
1. Copper Basket, €6, Penneys
2. Bisgo Two Shelf in-Tray, €25, Paperchase.co.uk
3. Tape dispenser, €70, Tom Dixon at Finnishdesignshop.com
3. Hide the clutter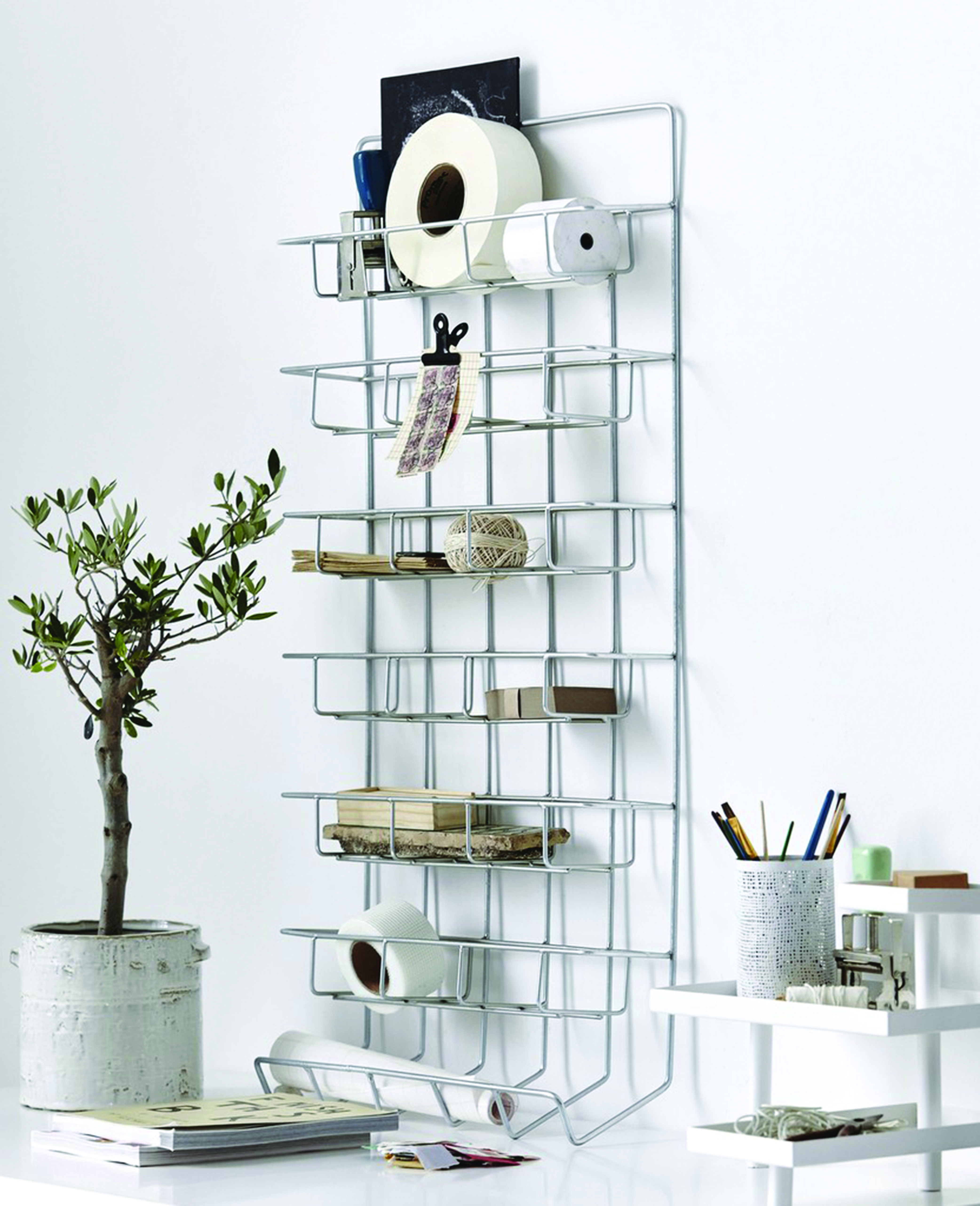 It's really handy to have a wall-mounted memo board in front of you, for those lists and the jobs you're prioritising. This Wire Shelf Rack, €85, from Graceandgloryhome.co.uk, goes one step further with helpful 'pockets' in which you can store extra clutter too. Score!
4. Make it comfy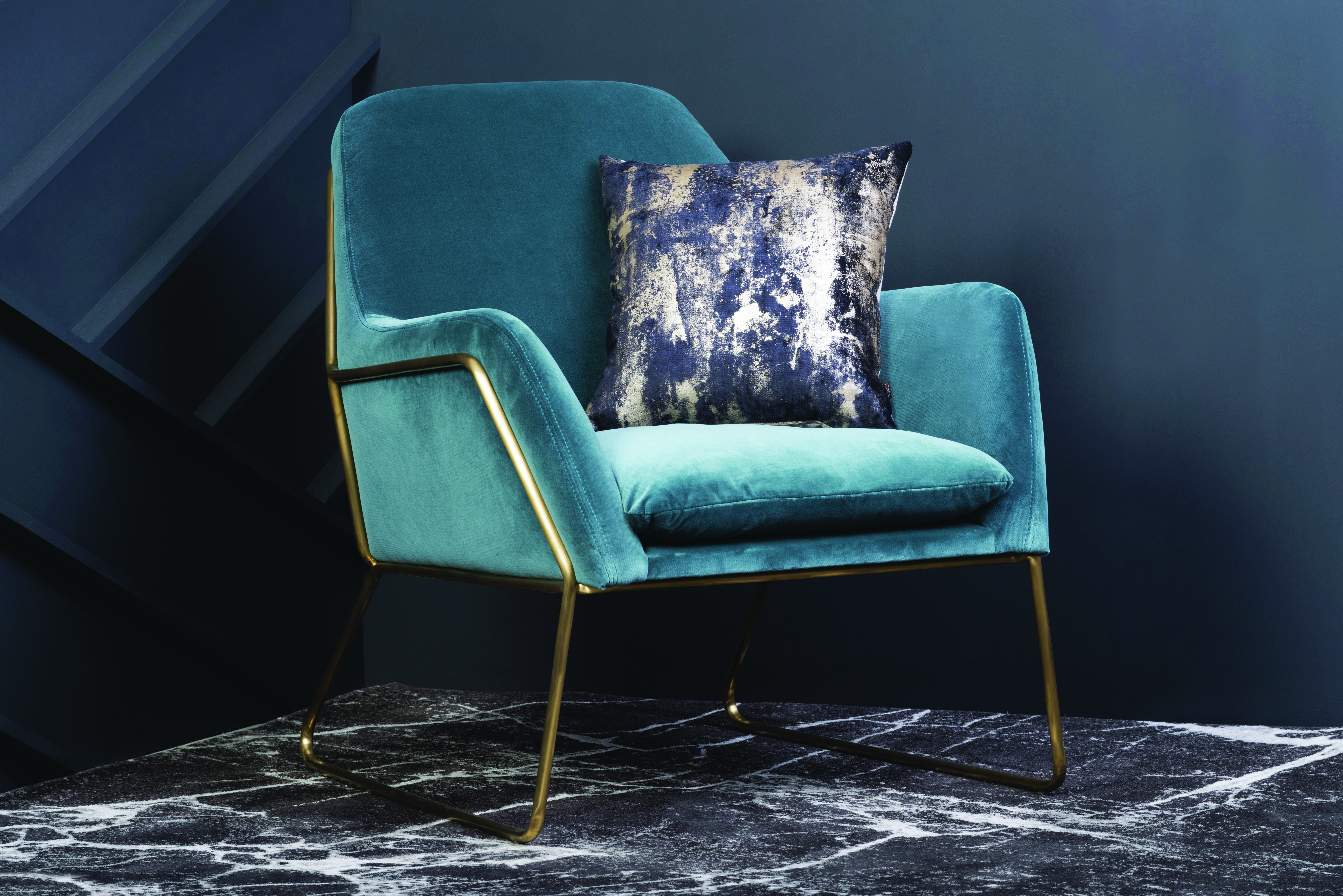 Every office needs a switch off space where the real creative thinking gets done. We'd pop this lush Frame Armchair, €799, from Michael Murphy Home Furnishing, into a cosy corner and curl right up when tricky tasks need to be tackled
5. Light it right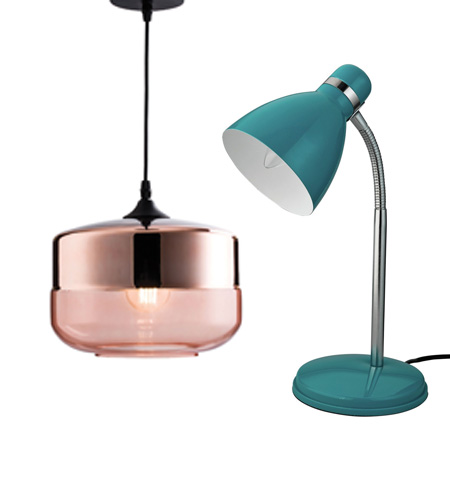 A mix of task and overhead lighting is ideal in an office, so you can light things right. The Copper pendant, €104, from Brightlights.ie, gives an ambient glow, while this desk lamp, €9.99, from Argos.ie, will shine a light on your most important work.