A House and Home promotion
We see a lot of bathrooms in this line of work, and we love seeing what's new, and the subtle and not so subtle shifts in the way bathroom designers approach this utilitarian space. And according to our Partner of the Month Bath Shack, in 2019 we should be looking out for black bathroom details in the most stylish bathrooms.
Black isn't always the first shade you think of for a bathroom, but it works extremely well, especially when used for hardware and details. Bringing a slick modern edge to an otherwise white bathroom, or just a bit less showy than gold hardware, black bathroom details are extremely versatile and stylish.
We asked the team at Bath Shack to tell us everything we need to know about the trend!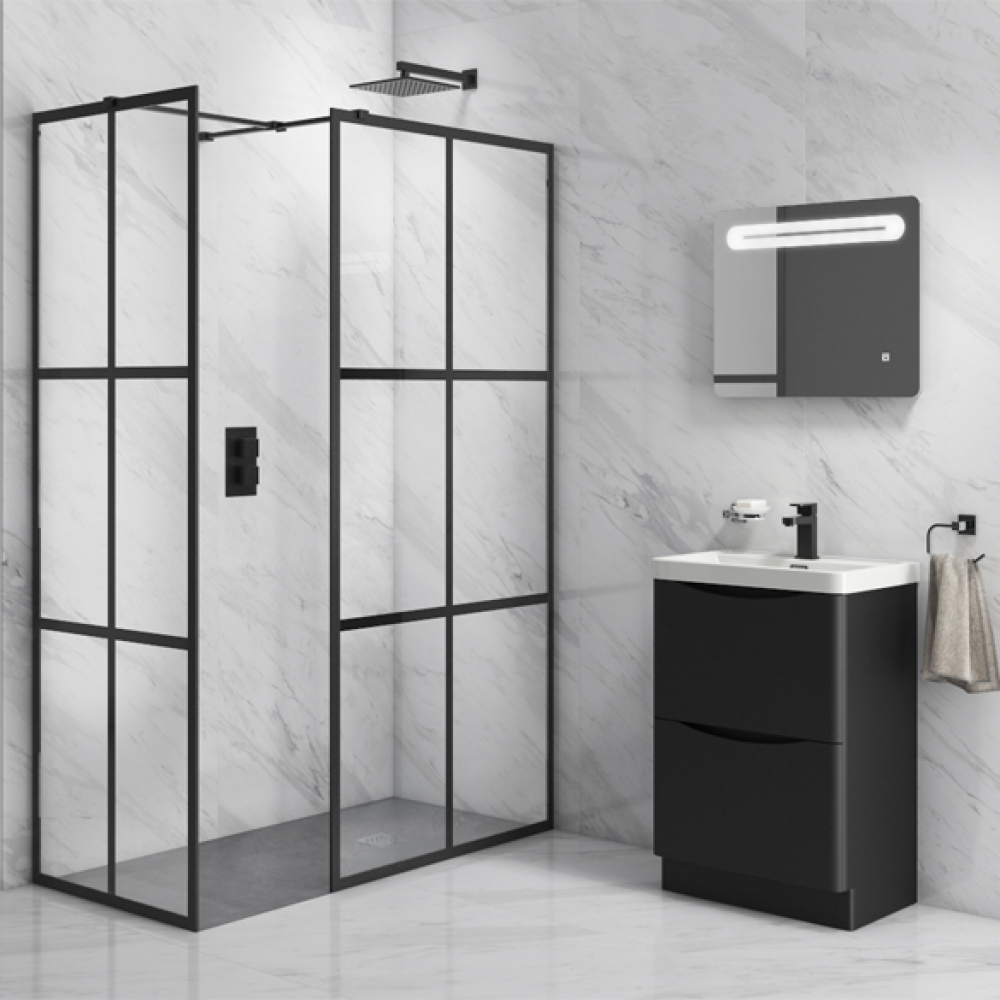 Why do you think black bathroom details are so on trend right now?
When used cleverly, black can offer a timeless and luxurious appeal that many of us wish we had in our own bathrooms. It is a colour that never goes out of style and is certain to look chic for years to come.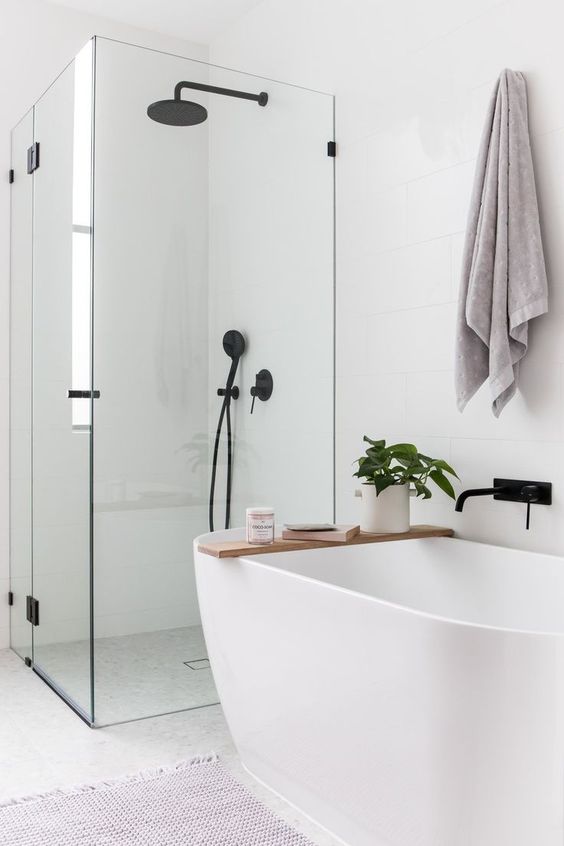 What kind of bathrooms is this trend suitable for?
Black is a versatile colour and can be used in small and large bathrooms effectively. You may see a lot of black fixtures associated with contemporary design but this does not mean it cannot be used in traditional bathrooms. The difference between using black in a traditional bathroom as opposed to in a more contemporary space is the style of the fixture.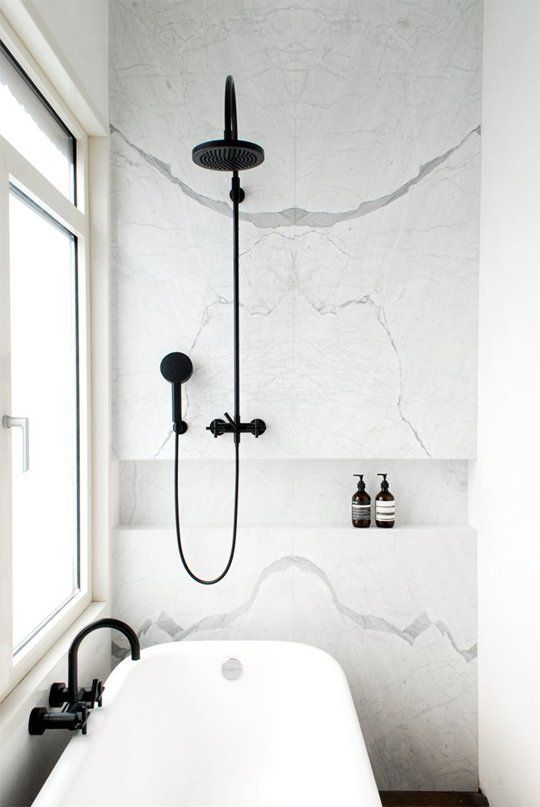 How can people incorporate these details into their bathroom design?
There are a number of ways that black can be added seamlessly to a bathroom design.
Black bathroom accessories: less is more. If you're simply updating a bathroom, accessories are the way to go. Making the most out of black bathroom accessories (e.g. door handles) is an easy way to add depth to your existing décor as well as bringing your design together.
Black and white tile: this is an iconic colour combination. Tile can be used to fit a contemporary style by opting for minimalistic rectangular tiles. Whereas, this colour combination in a hexagonal style that will suit more traditional bathrooms.
Black brassware: no matter what style of bathroom you have, black brassware will look the part. Although chrome is sleek, it is something we have all grown accustomed to seeing. Black bath taps, basin taps, and showerheads are a sure-fire way to add something a little different to your bathroom suite.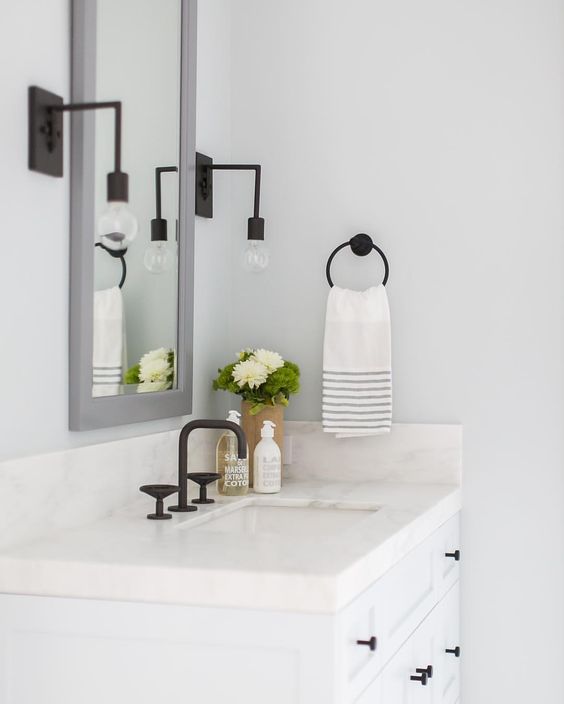 What's your most popular black bathroom detail?
We would be surprised if anyone was unimpressed when they walk into a beautifully designed wet room. Wet room panels protect other bathroom fixtures from water whilst showcasing simplicity. Trends in these panels have moved towards outlining. This is one way to breathe new life into bathroom minimalism and black outlined wet room panels can make for a subtle yet striking look.
We must also mention our affinity with black freestanding baths. Freestanding baths make a statement regardless of the colour. However, in black, they ooze uniqueness.
Psst! If you haven't seen, Bath Shack are offering 10% off everything they stock for all House and Home readers. Use the code HOUSE10 during the month of December to get the discount!