A House and Home promotion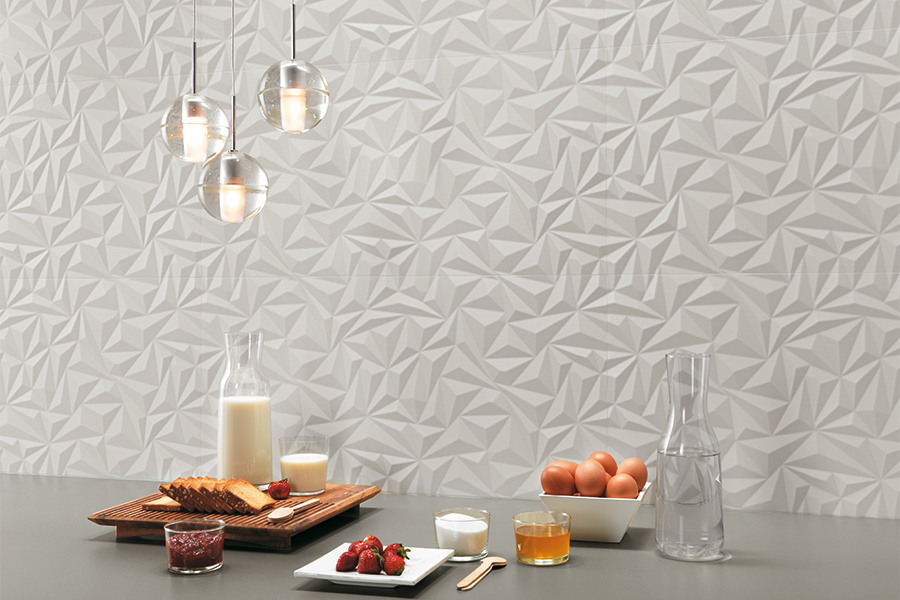 In the search for creative solutions when it comes to interior design, it can be easy to forget your walls can be a canvas. This is especially true in areas where tiles are involved, with many home owners having a specific idea of the type of tiles that should go or usually go into rooms like the bathroom and kitchen. If that sounds familiar, enter the latest in tile trends: three dimensional tiling.
Three dimensional tiling isn't confined simply to bathrooms and kitchens, either. Tiled feature walls in bedrooms and living rooms are on the up, particularly where these ceramic, embossed and patterned tiles are involved. The 3D element of the tiles create movement, texture and decoration, giving a super modern look.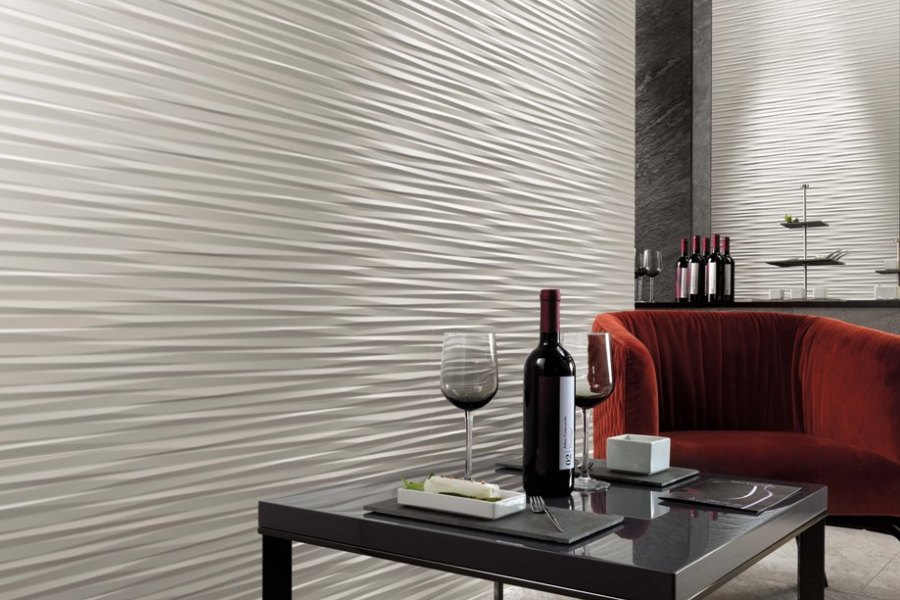 Creating interior architecture, the idea is that the three dimensional tiling breathes life into walls. "Three-dimensional surfaces combine refined sculptural impact rich in theatrical shadow effects," say National Tile, who stock the tiles. "Three-dimensional cladding creates walls with an appealing and dynamic look, thanks to the light and shadow effects marked by reliefs on the surface. Abstract and sinuous motifs are enlivened and enhanced by lighting specifically created for the project."
The three dimensional ceramic walls have a satin finish, with a soft, silky touch. Also available in a bright, glossy finish, the shine of the glaze creates mirror-like effects in certain designs, which is enlivened by light. The two can be interweaved in some designs, which works particularly well for shower and wellness areas of a home or business.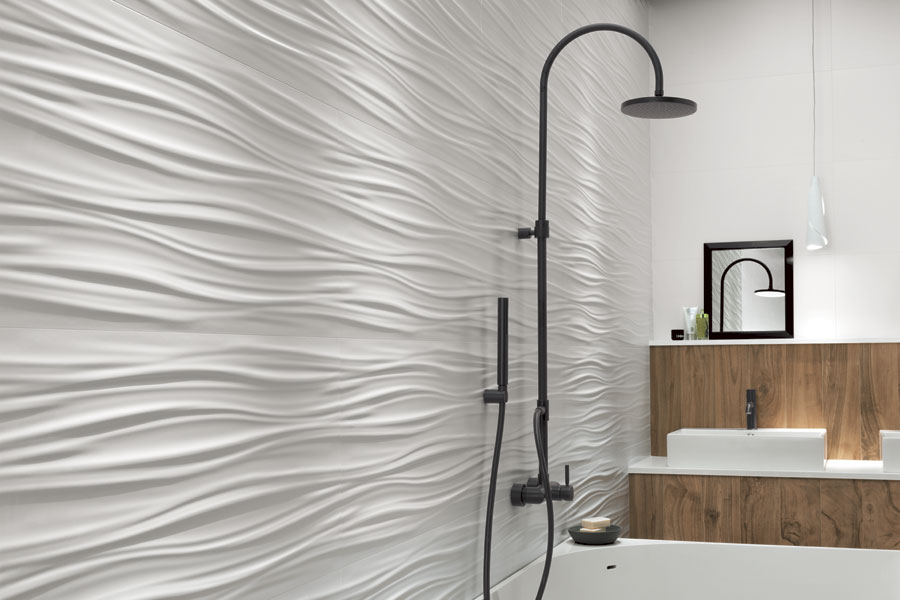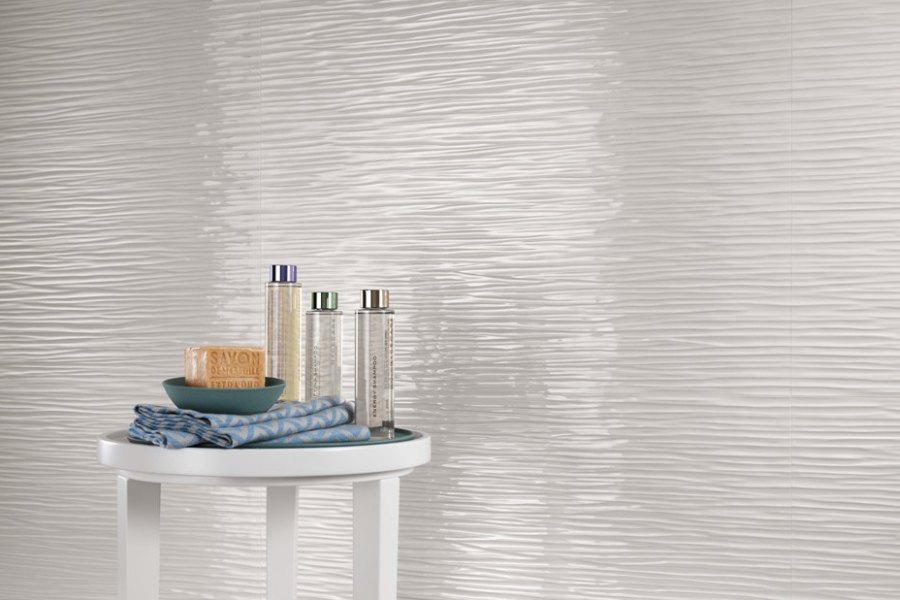 The simple lines create a fluid pattern on the wall, and because of the three dimensional nature of the tiles, visually the pattern changes depending on your angle and the intensity of the light at the time of day or night. "Subtle rippling, delicate lines and simple lattices design striking visual effects that vary with changes to the lighting," say National Tile.
The three dimensional tiles give a very modern, sleek look to any room. Available in wood, ceramic, stone, marble and concrete finishes, and countless shapes and patterns, there's a variety of 3D tile to suit every room in a home.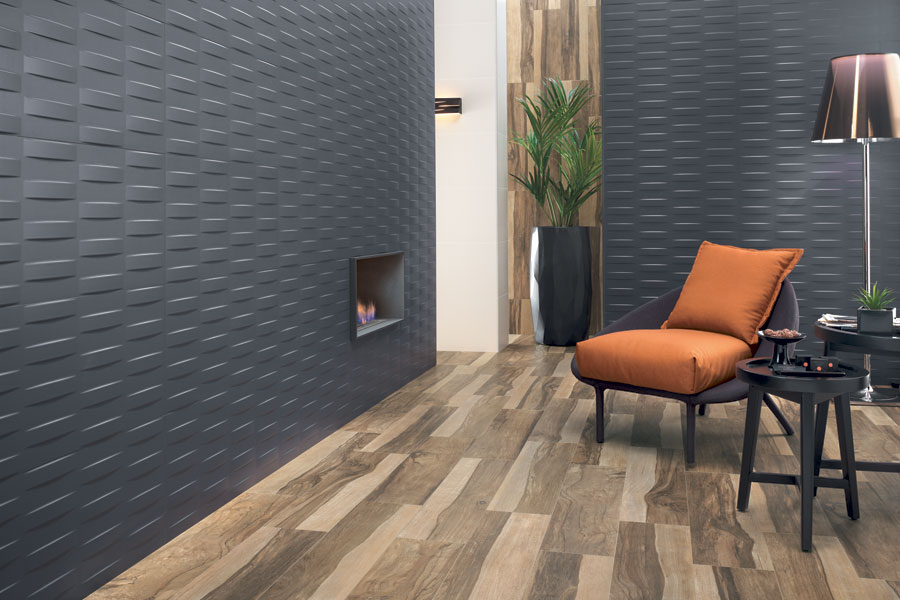 To find out more about how you can create an impressive feature wall in your home, visit the National Tile headquarters where you can get expert advice on how to bring the three dimensional tiling trend into your home.
For more information about National Tile on their website, Facebook and Twitter. If you want to contact them, email [email protected] or call +353 42 933 7678.