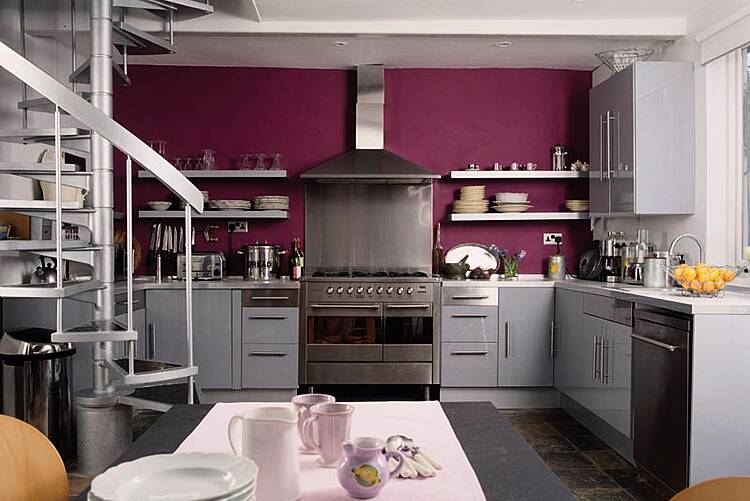 With so many people opting to renovate rather than move as recession forces us to bunker down rather than trade up, we're looking to make small improvements to what we already own. Like kitchen makeovers, for example. Spending a few quid on yours not only helps with the eventual resale of your pad but streamlines your life while you live in your home, encourages you to part with clutter while it's being re-done and can help you plan a better way of way of working in your most used room. Here are seven kitchens we love - and we think you'll like them too.
Above, industrial charms remains, but it's being softened by feminine touches. Contrast that stainless steel with a dainty wash of pink. Commit to the look with a strong feature wall, and delicate accessories for a girlie-gritty mix.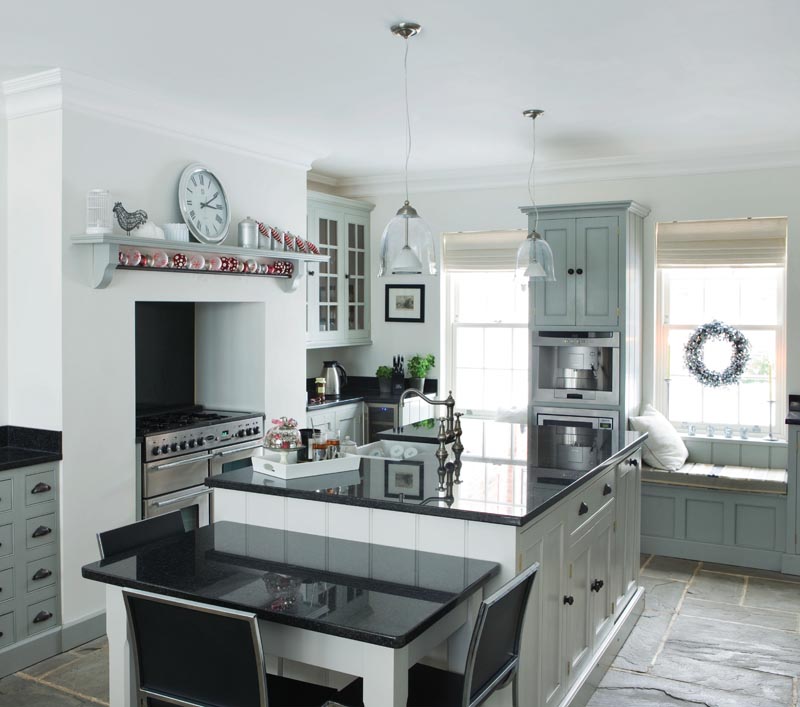 It's the year of the French, encore. An old favourite of ours, the classic French country kitchen will never go out of style and this year, plenty of new models abound, sporting beautifully-crafted cabinetry, light Robin egg blue and antique fittings.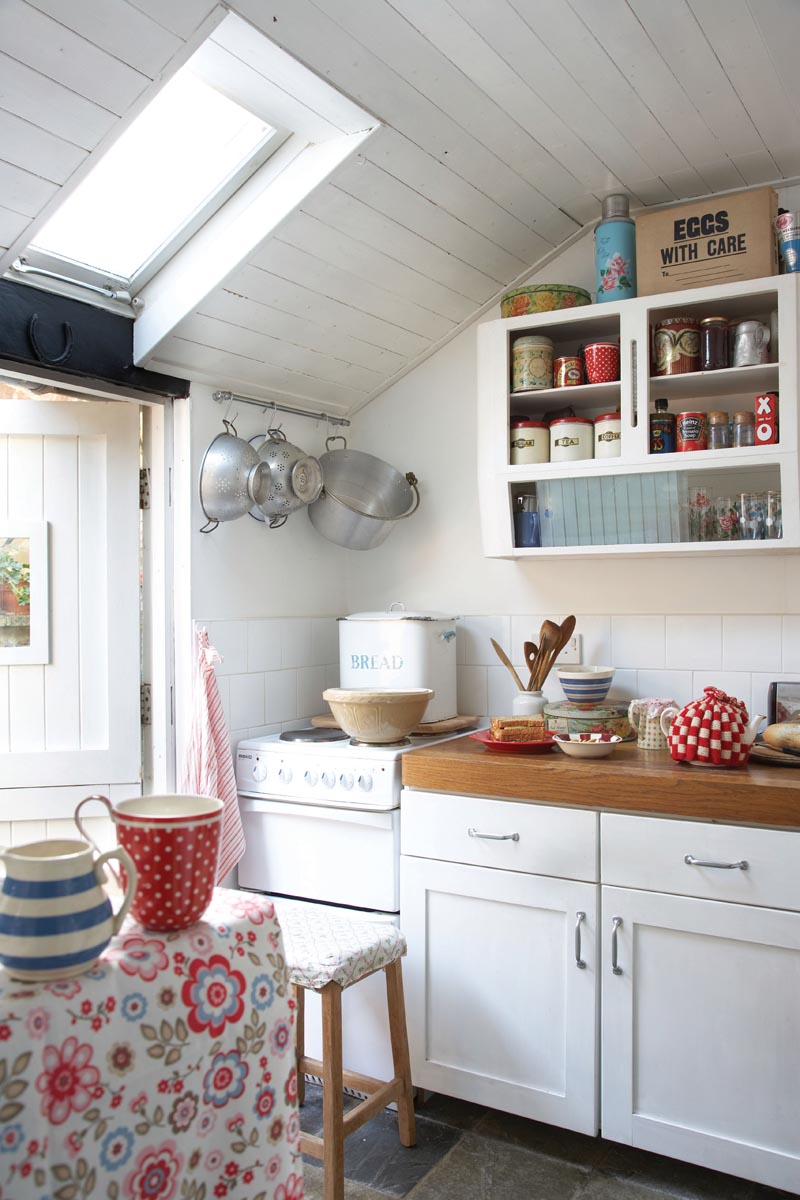 A dose of the poormouth works a treat in kitchens this year. Add a touch of homespun chic to a sleek kitchen with your favourite country collectables. Mix with ceramics, treasured hand-me-downs and handmade touches.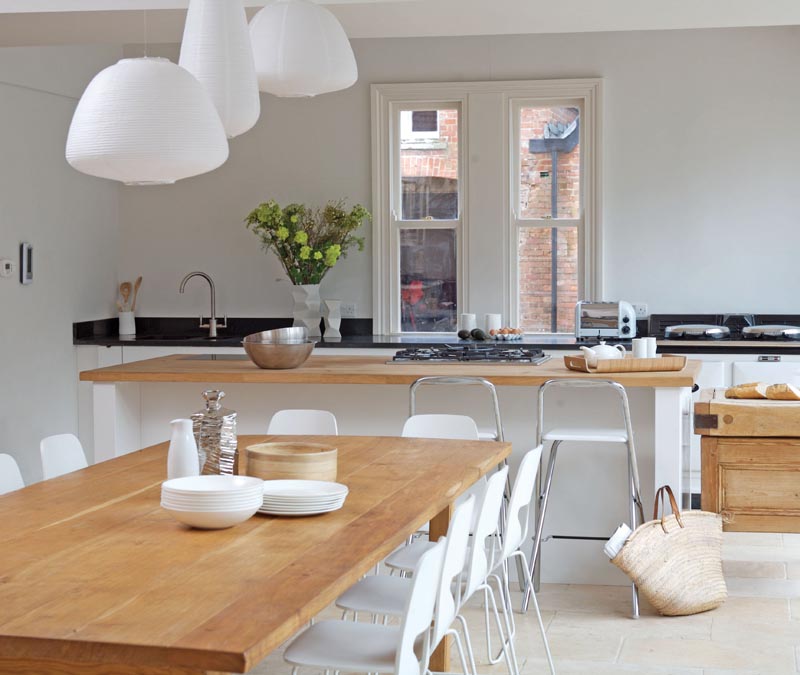 Go au naturale with raw materials - untreated wood in all its glory, clean finishes and a light palette. Organic linens and paper accessories work wonders with this look.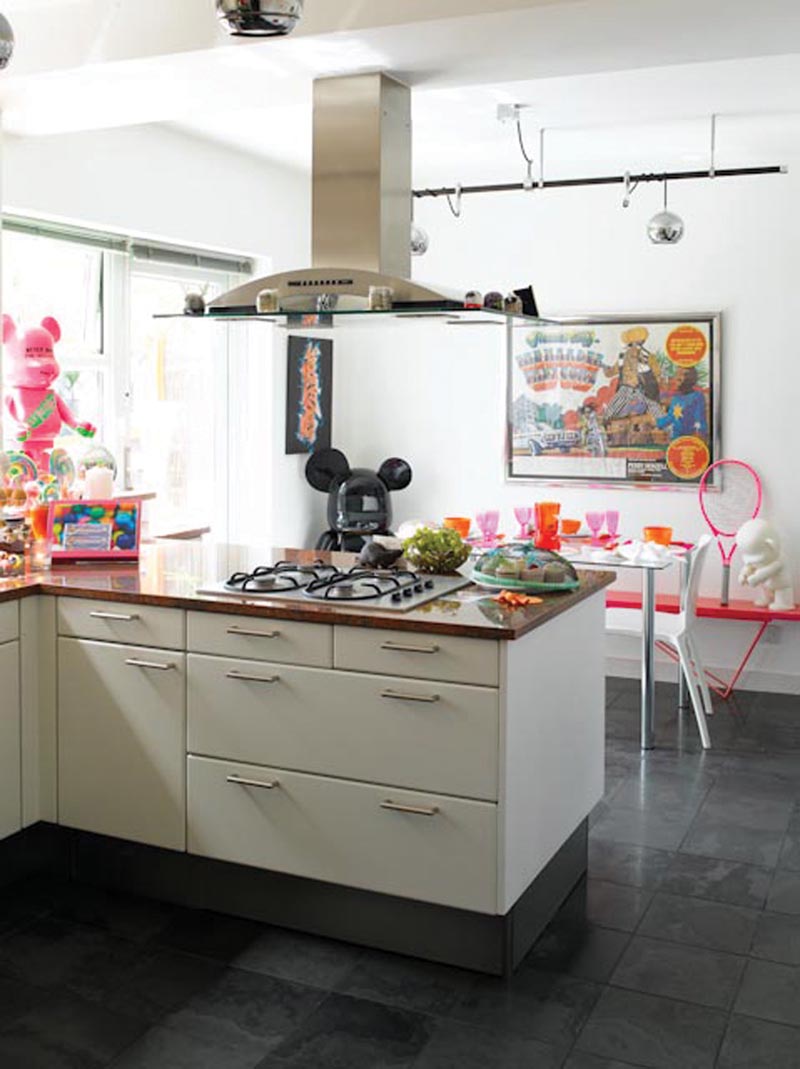 Bring the funk back to food prep with techno-inspired accessories. Couple those clean lines with a serious punch of colour. The kitchen island is still a stalwart this year, not just for prep, but for cooking too.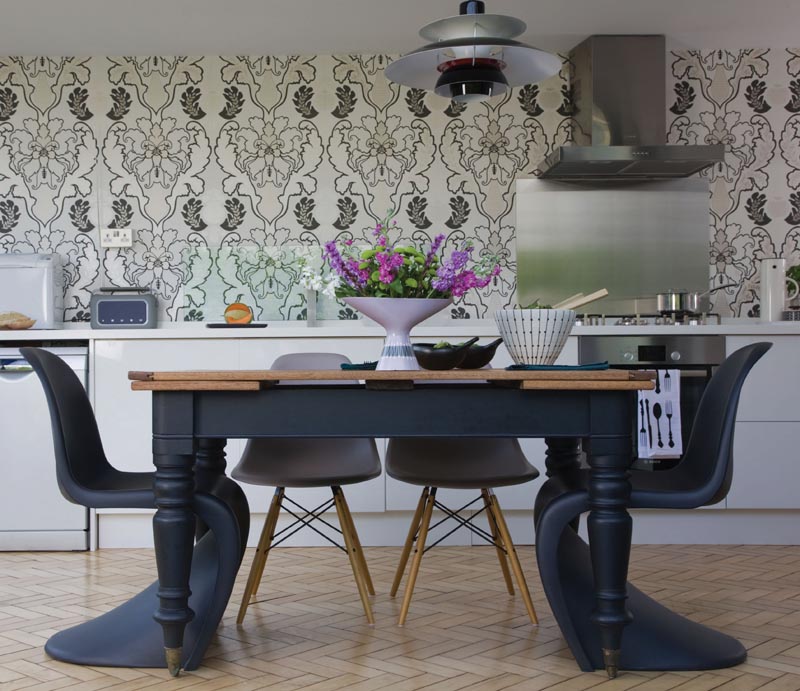 Luxe touches have spilled from the boudoir to the kitchen - upgrade its features to include some decadent touches. Mix lavish light fixtures, avant garde seating and strong feature wallpapers - you choose which pieces to focus on and upgrade.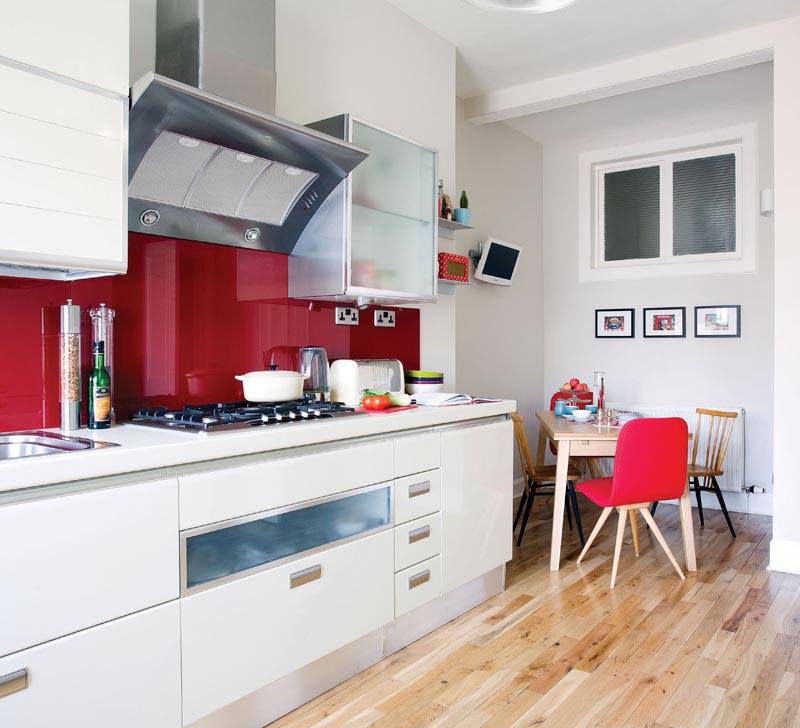 Pure white kitchens are back, lifting our spirits with brilliant white lines. Guaranteed to brighten the darkest kitchen, and will beautifull offset feature pieces.
Which is your favourite?