A House and Home promotion
We are big on promoting gorgeous Irish creatives who are doing brilliant work out there, and so, we'd like to introduce you to WildBird Studio. If you haven't heard of it before, it was founded by stained glass artist Alison Byrne, who runs her studio in Dublin and describes herself as a "designer, maker and educator for a new stained glass generation'.
She creates stunning stained glass pieces on commission, as well as gorgeous lighting, terrariums, wallflower frames, prints and cards - but where better to hear about them than from the woman herself? Take it away, Alison!
What does WildBird Studio do?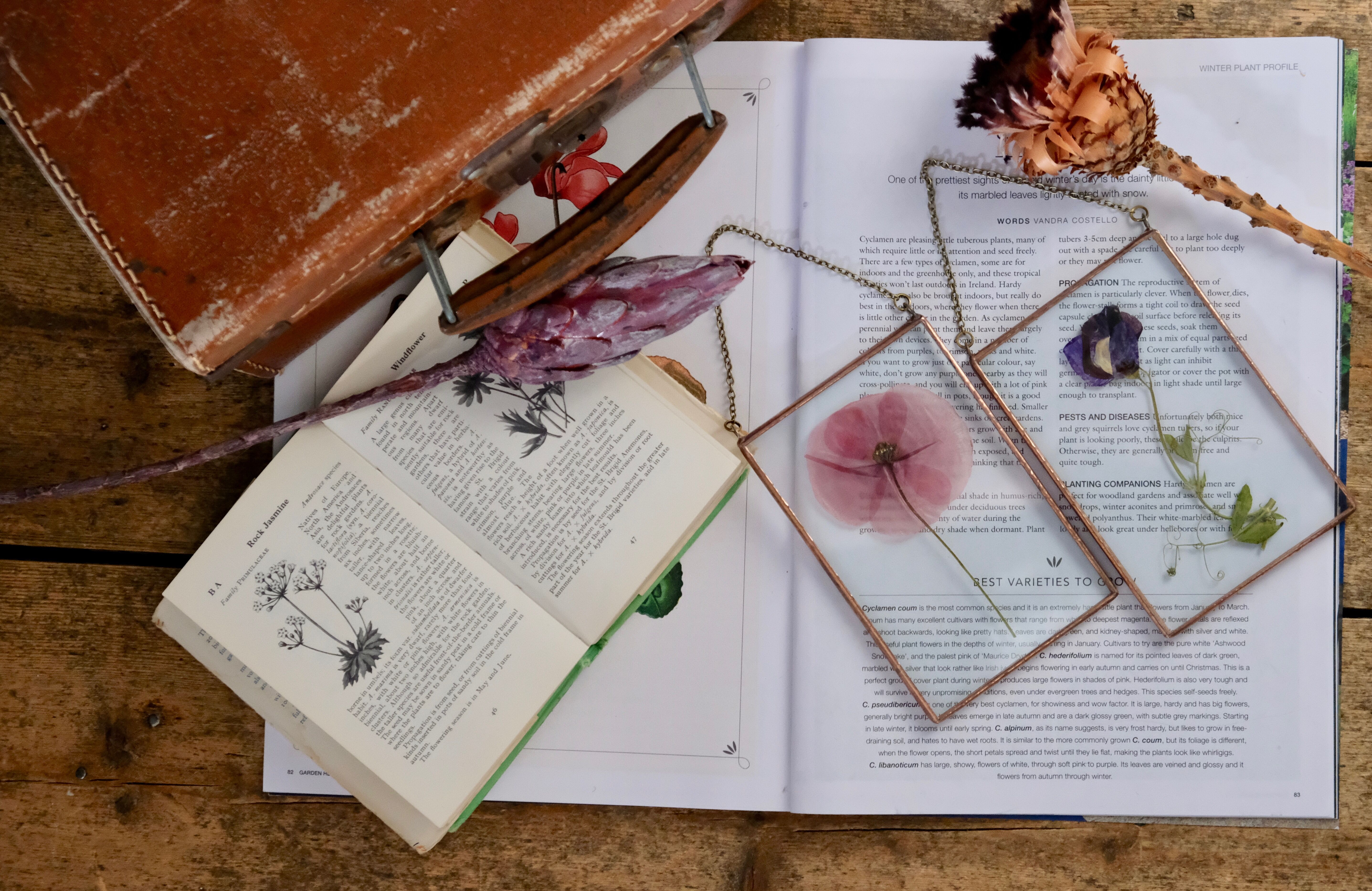 "I am a stained glass artist. I usually work in a geometric style and I've almost completely moved away from colour in my production work. I love being able to see all the solder lines through a 3D piece. It creates a really strong visual and in the lamps it creates great shadows and reflections. By working like this it also helps me to keep the costs down so my products are more affordable for my customer.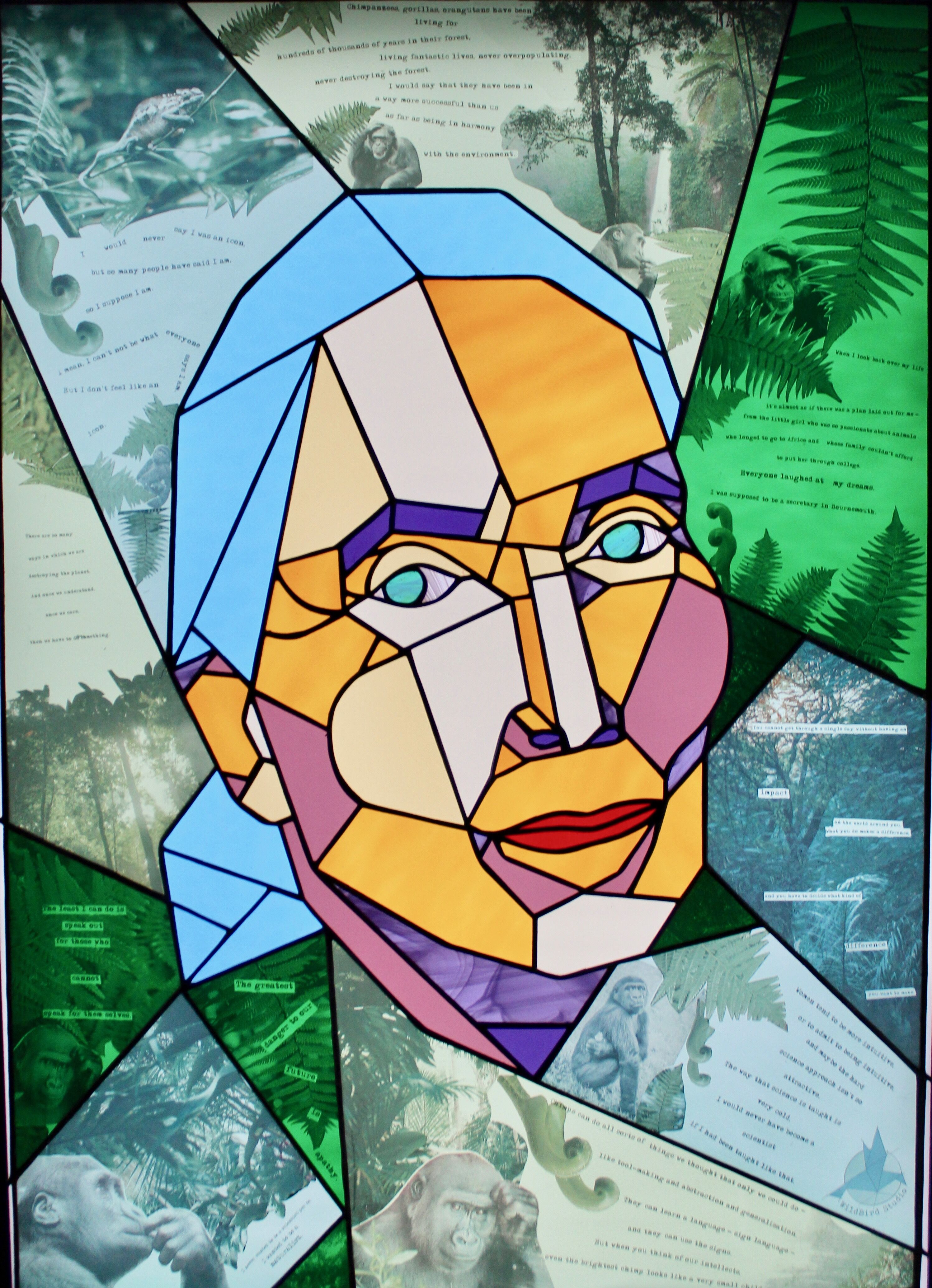 I love to do commissions and from time to time I get to work on my own projects like the Dr Jane Goodall panel which will hopefully be traveling to London in 2020 to be exhibited in the Goodall Institutes exhibition for the 60th anniversary of Dr Goodall first going to Gombe. I hope to make more in this series of women who are doing great things in various fields. The next women I would like to do are Greta Thunberg and Malala Yousafzai. The idea behind this project is that Stained Glass would traditionally have been a show of wealth, power and dominance, think church windows for example, so by doing portraits of these women in this medium it confers that power to them."
What is your background in stained glass?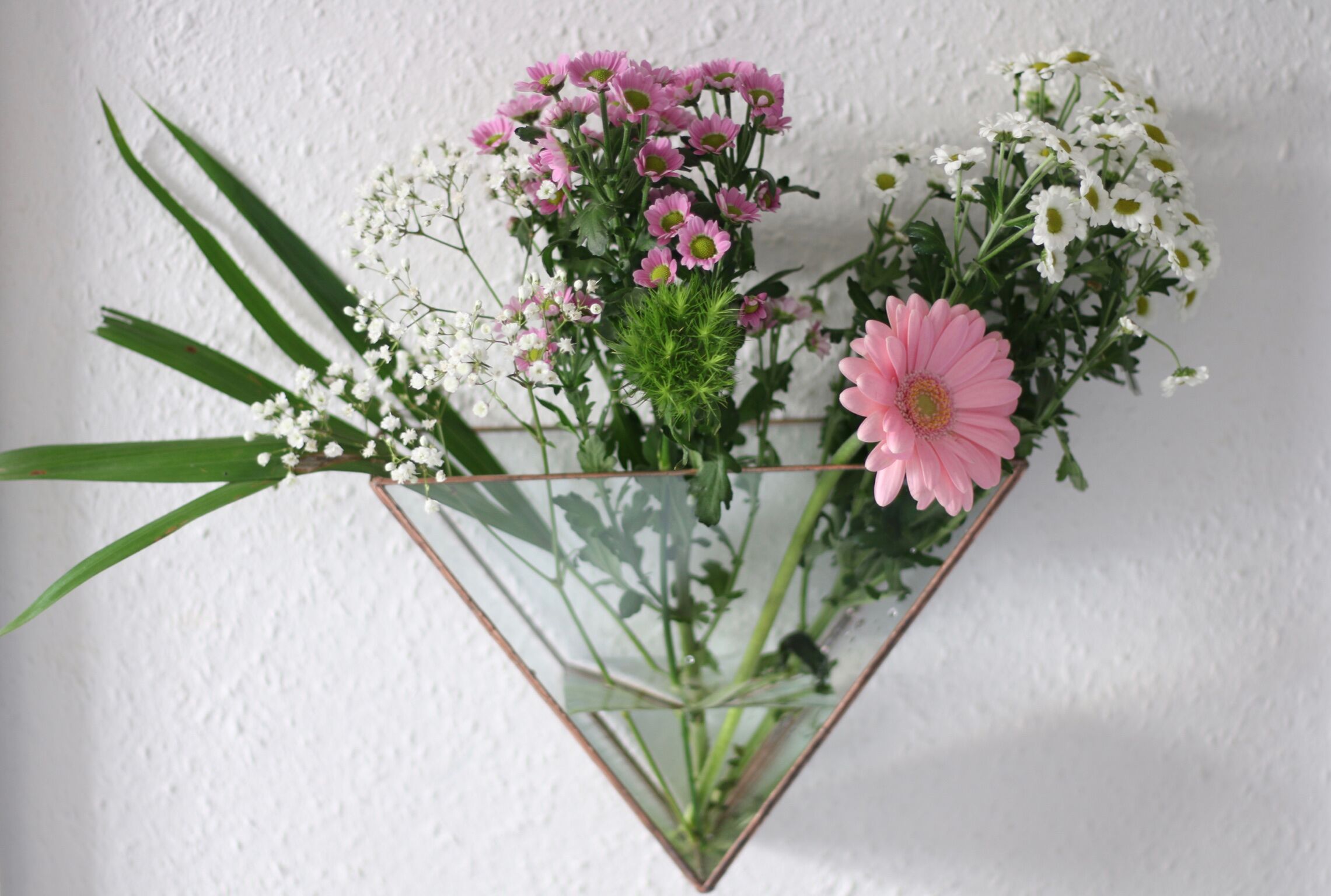 "I wanted to be an artist but I didn't know what type so my mam took me to an art and craft fair in the RDS. We met a stained glass artist called Angelika De Barra and I signed up to do a workshop with her.
During the workshop, I asked her if I could do my school work experience with her and on day one, she offered me a job! So I began my stained glass career at 16 working for Angelika De Barra as a Saturday job.
I was so delighted to be doing something a bit out of the ordinary. I worked with Angelika until I was about 19. She taught me so much in that time. I headed off to Wolverhampton to study Glass Design where I received a 2:1.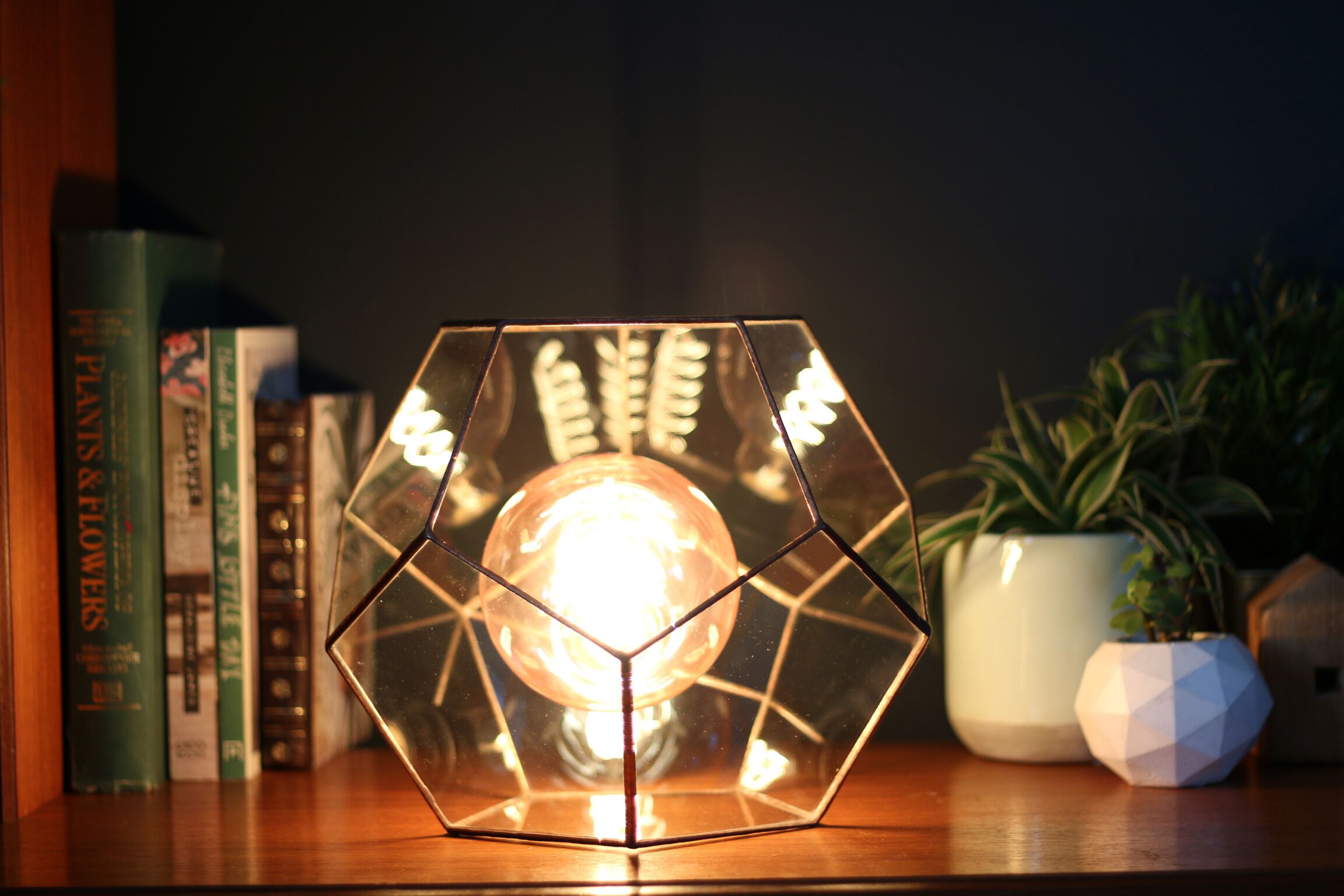 There I fell in love with glass blowing and headed off in that direction for many years doing a post grad in Hot Glass in Bournemouth and Poole college and after that an apprenticeship with Liquid Glass in Bath.
Unfortunately, this all happened in the middle of the recession and so glass blowing wasn't an option anymore, I headed off traveling to South East Asia, Australia and New Zealand for a few years.
By the end of my Australian Visa I had a choice to make keep traveling or go home. Things were starting to look a little better at home although jobs were still fairly scares so I decided I'd go back and I decided I'd start a business in stained glass back in Dublin."
What are your most popular products?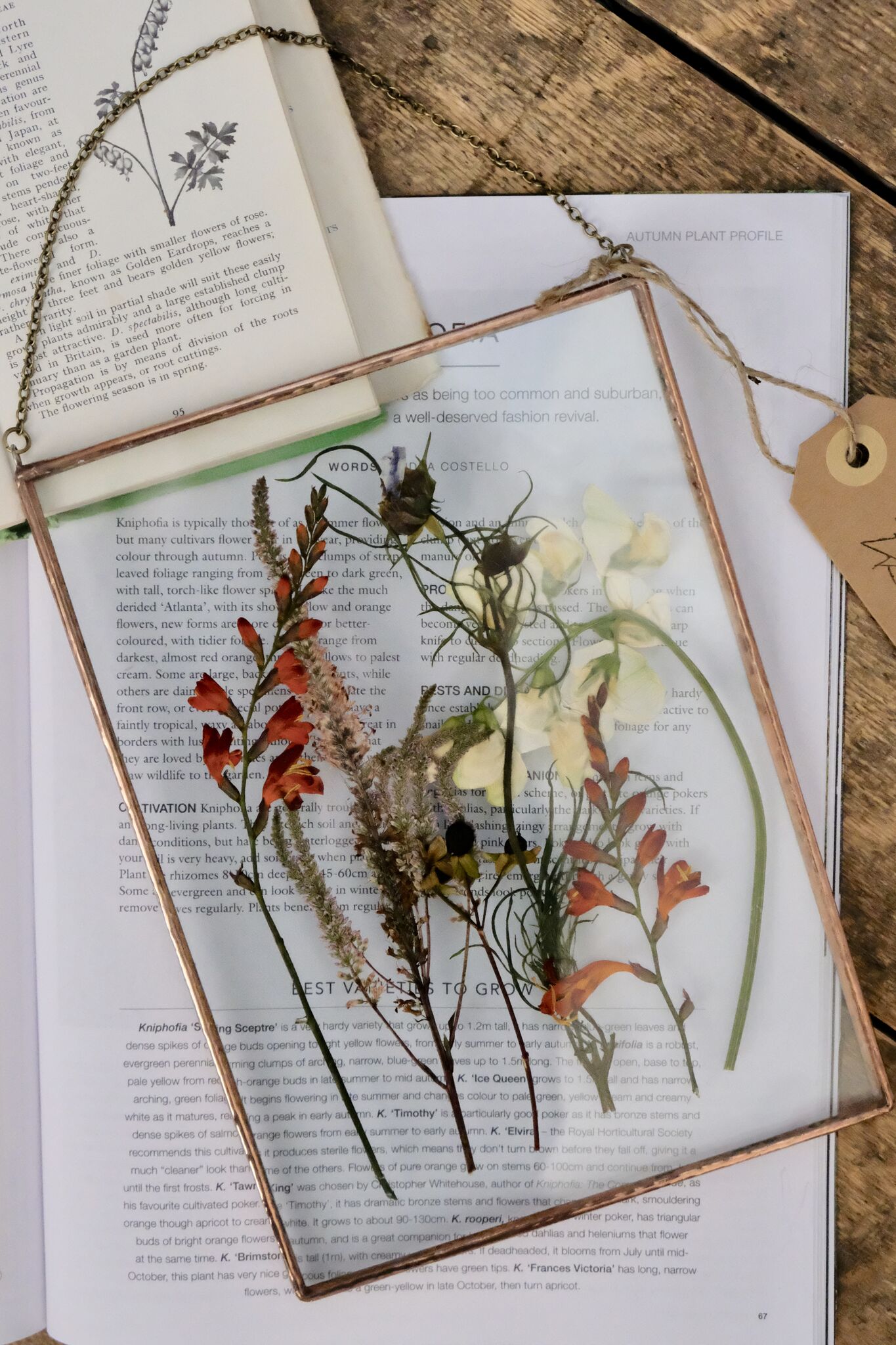 "By a mile it's my 'wallflowers'. I hand-pick and press each flower that goes into these wallhangings.
The flowers are sealed inside the glass using stained glass techniques. They come in four different sizes. I also do commissions of wedding bouquets in this style.
Next up are my lamps. The Dodecahedron (the mathematical name for the shape) was the first. I then made the 'Geode' lamp in collaboration with Ben Walsh designs.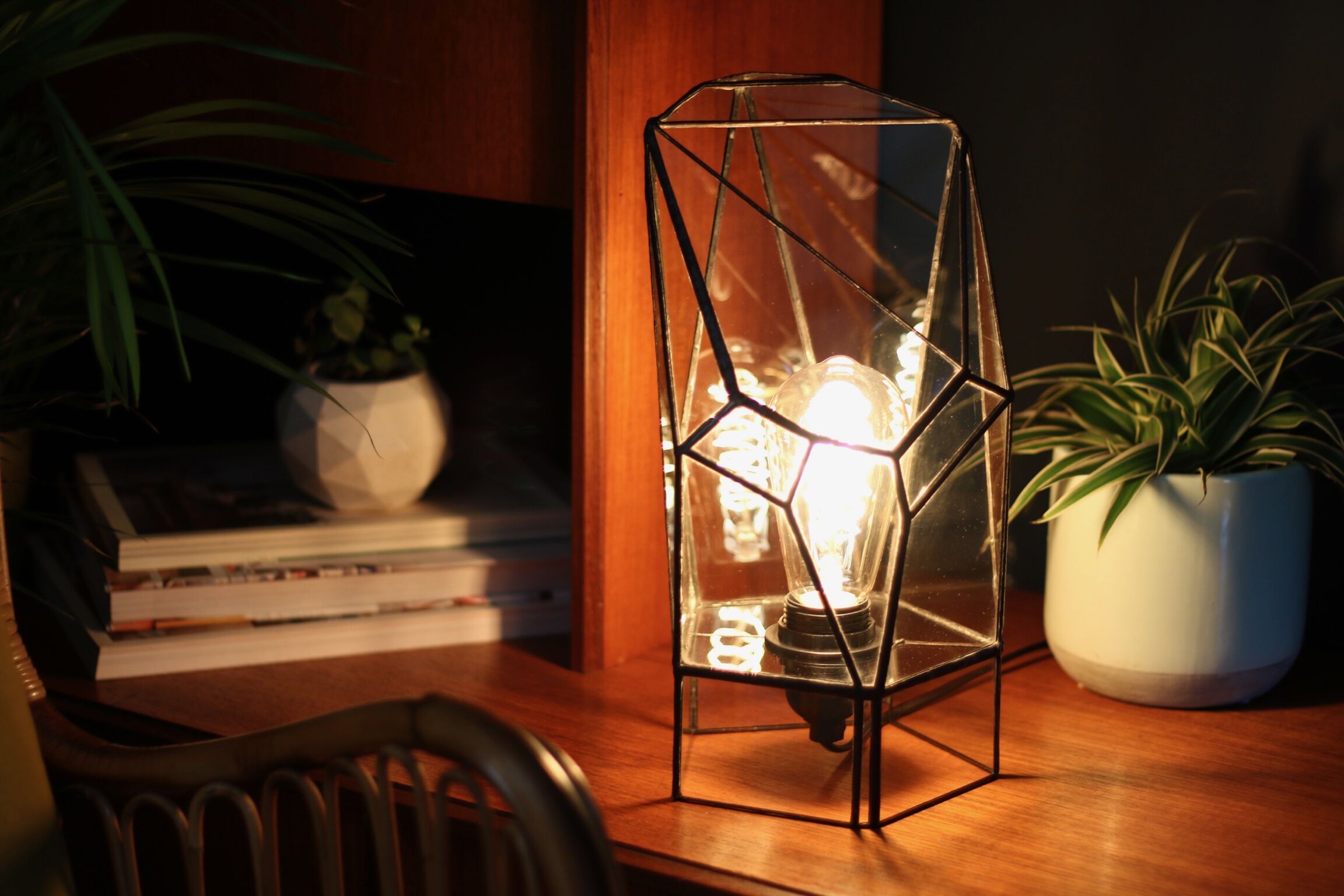 The Tesseract lamp is my newest lamp and its getting a lot of love. A tesseract the mathematical term for a 4th Dimensional cube. It is represented as a cube within a cube. All the lamps create a really cosy atmosphere with Edison Bulbs.
Finally the wallpockets, which are vases you can hang up on a wall. They are great for small spaces, to have vertical gardens. They are water-tight so can hold cut flowers or be planted."
Tell us a bit about the workshops you run!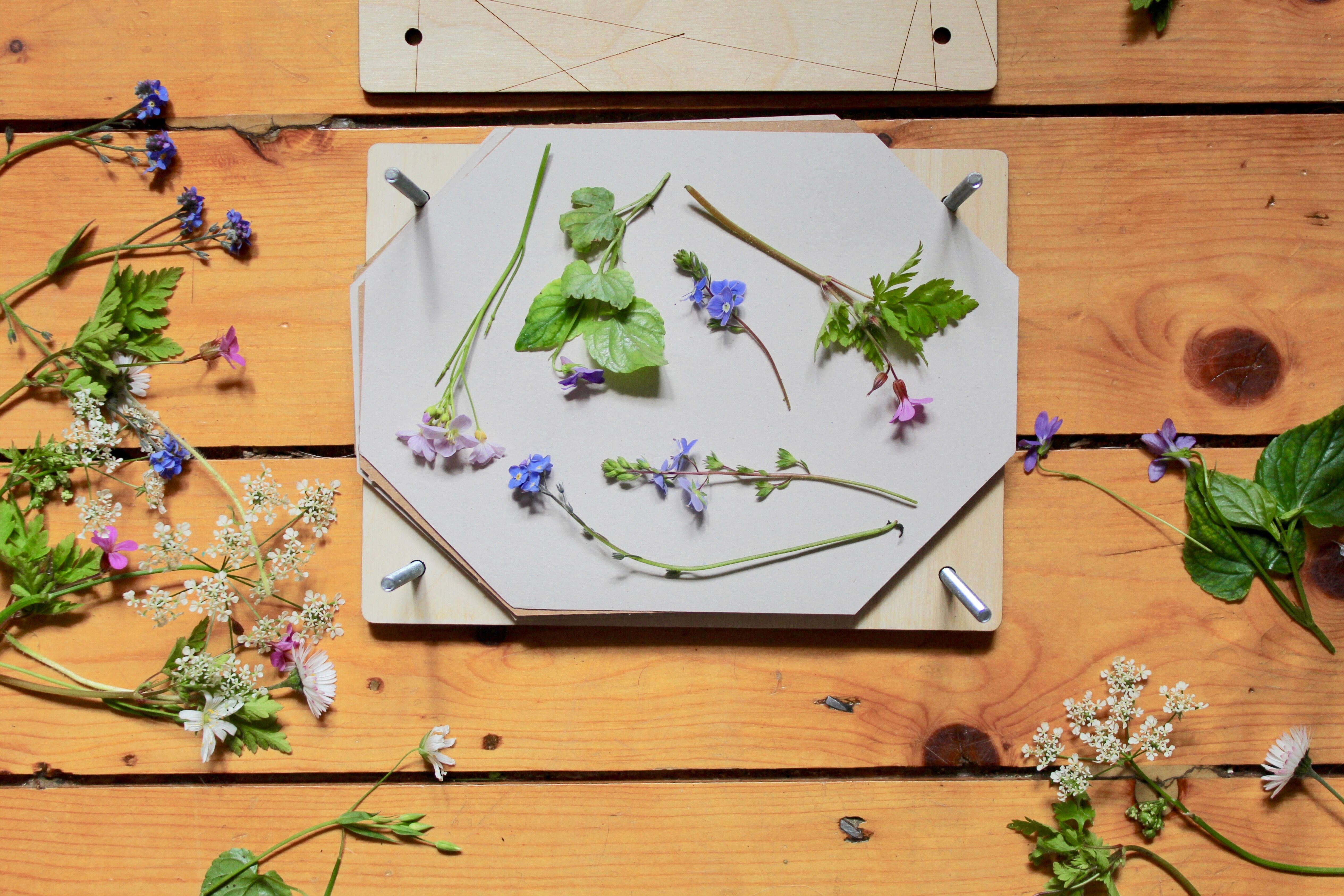 "I run one day workshops for people to dip their toes into stained glass. These would be 'Make your own Panel' where the students can choose between a few different designs and I'll teach them how to cut, grind and foil the glass and then solder it all together at the end.
I also run 'Make your own Terrarium' workshops, which centre around a 3D project of a cube terrarium, that they can then plant up at the end of the day with a cactus.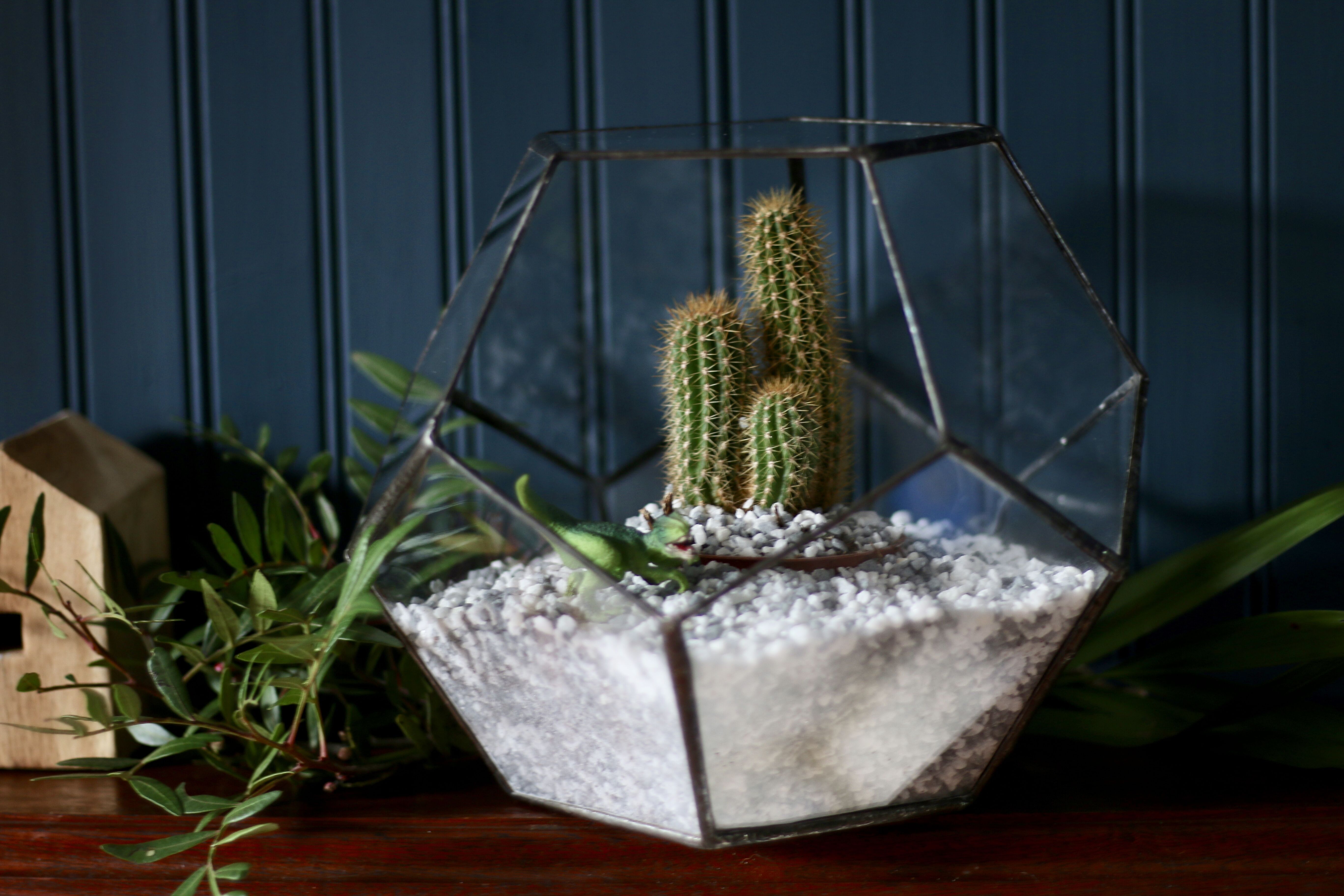 At Christmas time, I run a few 'Make your own Christmas Decoration' taster evenings too.
Then I run a more in-depth four week evening class where the student can design their own panel and do everything from start to finish to get a better sense of the process. All workshops are sold through my Eventbrite."
Find out more about WildBird Studio on her website, where you can also shop her gorgeous creations. Keep up with new workshops and new products from WildBird on Facebook and Instagram.