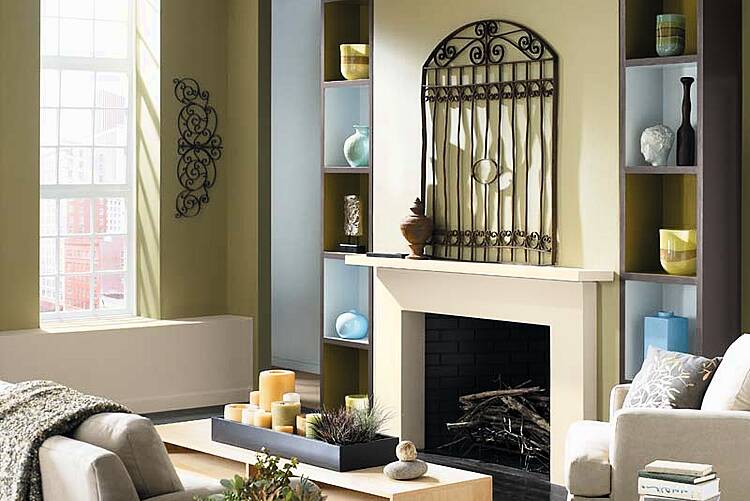 You're a bit of a peace maker and you like to feel relaxed. The epitome of laid-back is light and clear colours. Allow elegant 'big house' shades to sneak onto your zen backdrop – they're an instant up-do for neutral walls. Keep calm and paint on...
Above: Accent those alcoves with warm tones to give your calming retreat extra dimension. Horizon Absolute Matt Emulsion walls with Mocha Absolute Matt Emulsion fireplace detail, both €36.50 for 2.5 litres, Little Greene, www.littlegreene.com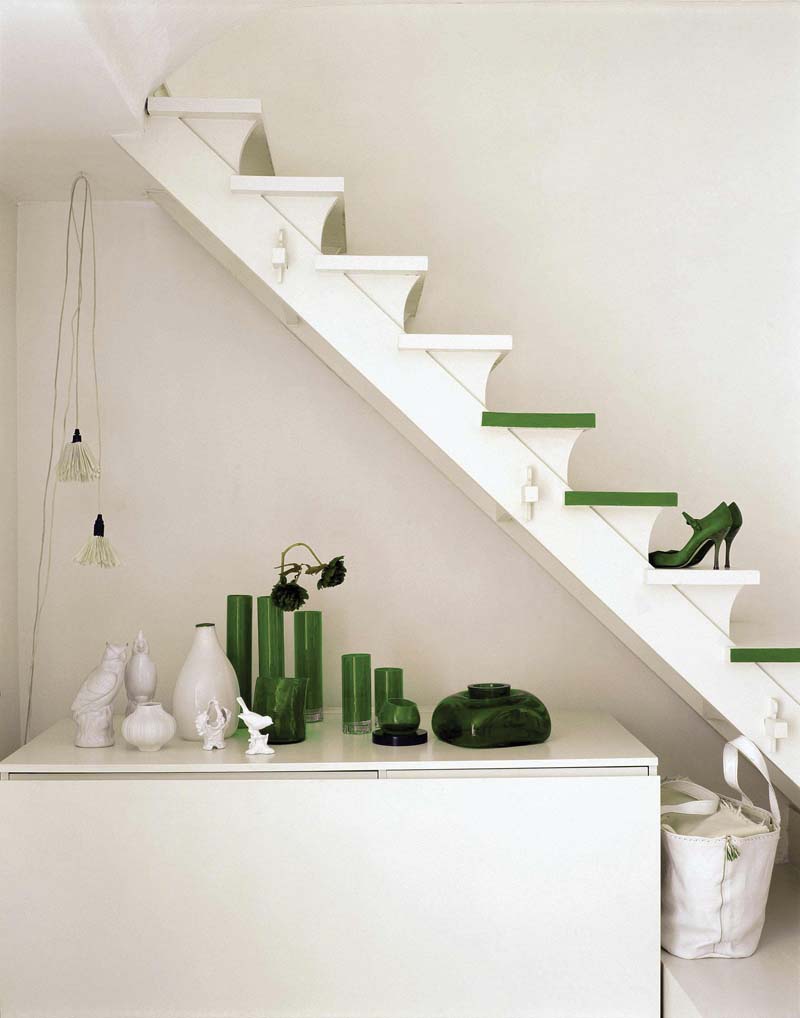 A fun way to add a bit of colour to a prodominantly light space is to paint the tread of your stairs in a stong tone. Match it to some of your favourite collectables to tie it into the space. Pear Tree, and Swans A Swimming, both from €26.24 for 2.5 litres, with Pure Brilliant White, from €16.99 for 5 litres, Crown Paints, www.crownpaints.ie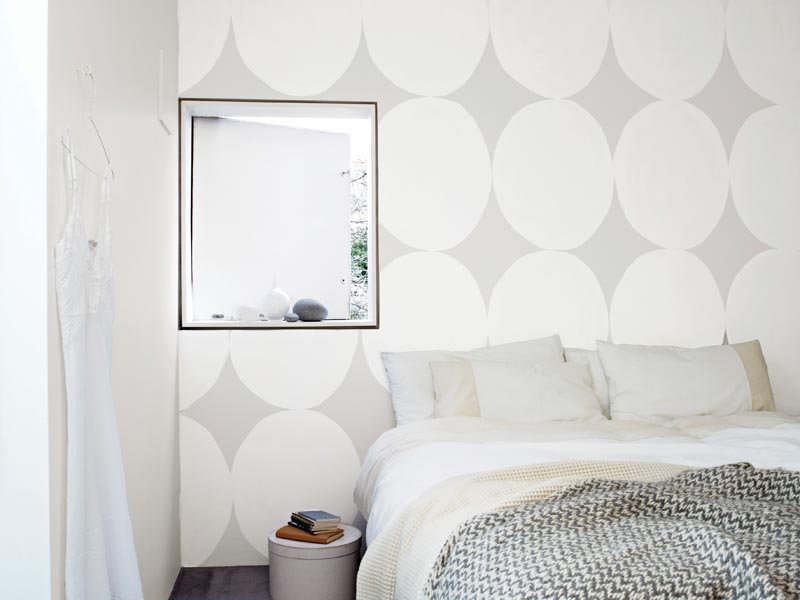 This soothing and sophisticated backdrop can easily be achieved in any bedroom. A lovely warm base paint complimented with light, hand painted details like CN.00.70 background with FN.01.81 highlights, both €53.99 for 5 litres, Dulux, www.dulux.ie.
Alternate between bookshelf accent colours to create an ultimate bespoke and comforting space. Use Central Park Green on the feature wall with Martini Dry on the ceiling, both €29.95 for 2.5 litres, Fleetwood, www.fleetwood.ie.
Like the look? Have we diagnosed your paint personality correctly?