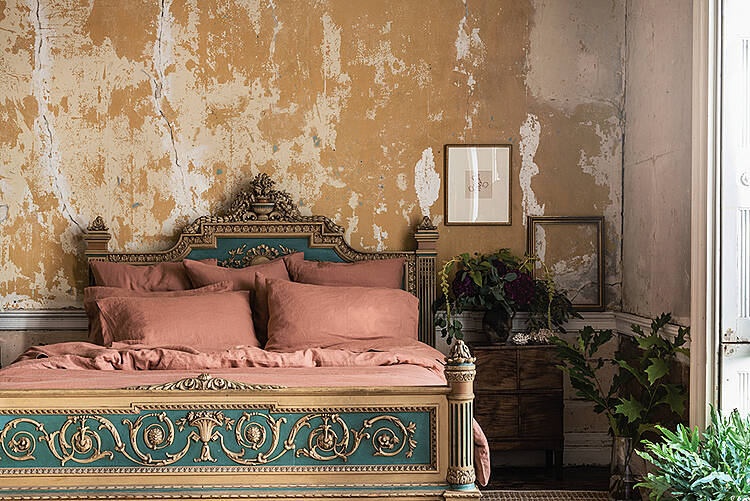 We all need to be greener in our everyday lives but a sustainable home definitely can also be a beautiful one, as these eco-friendly gifts for the home show
Words: Ruth Bell
There's never been a better choice of stunning sustainable products for the home on the market, as makers and manufacturers embrace the challenges of creating eco-friendly homewares. At House and Home we're celebrating these sustainability champions in our current issue, so rush out and buy it if you haven't secured your copy yet! Here's a taster of just some of the fab gift ideas we highlight in the issue…
1. Woollen blankets
These beautiful woollen blankets, starting at €85, from Cushendale are firstly made from a renewable raw material. Secondly, thanks to partnering farmers in Wexford and Galway, they are also minimum impact, as they are dyed, spun and woven all under one very old roof in Kilkenny. Cushendale has remarkable heritage too – the Cushen family has been involved in woollen textile manufacture since 1778.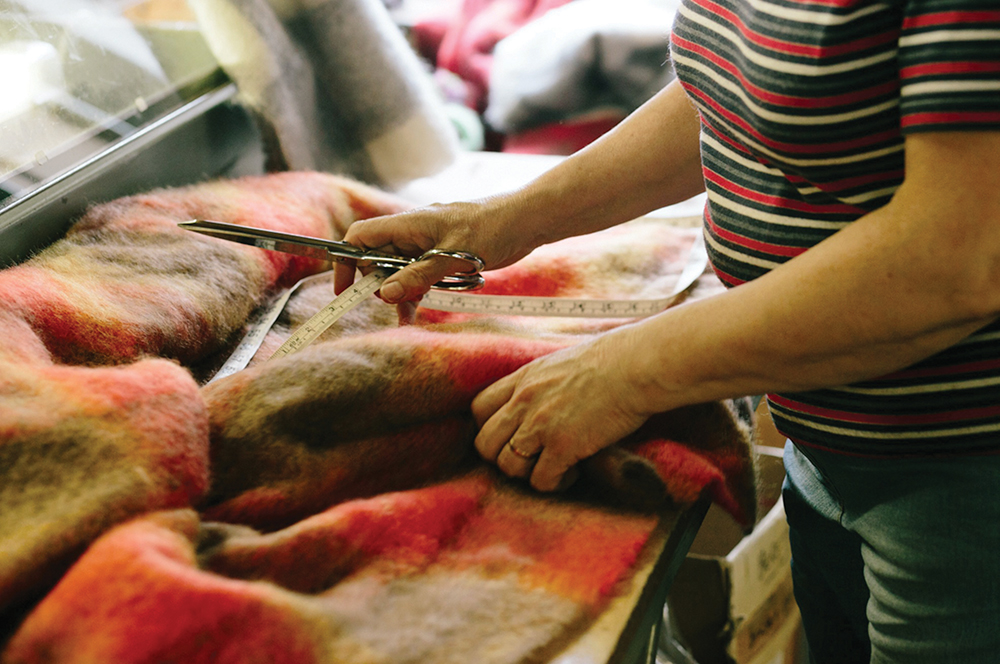 2. Handmade ceramic bowls
Natural clay, when fired in a kiln with a non-toxic glaze, becomes a super-strong and sustainable material. Ceramicist Sarah McKenna handcrafts her bowls, platters, tiles, vases and wall art with personal quotes, making them more than worthy of heirloom status. She works alongside other artists at the Bridge Street Studios in Dundalk, Co. Louth, with recyclable packaging ensuring her work is eco-friendly from start to finish. Impressed bowls, from €20, Sarah McKenna.

3. Mango wood side table
A little table in the bathroom is actually a really useful thing. It's somewhere to put your towel when you're in the bath or – more importantly – your glass of wine! This Trumpet mango wood, €185 from Next, is also sturdy enough to act as a stool too. Mango wood is an eco-friendly choice because it is cultivated as a fruit tree and highly available. It is also a hardwood so is a durable choice for furniture.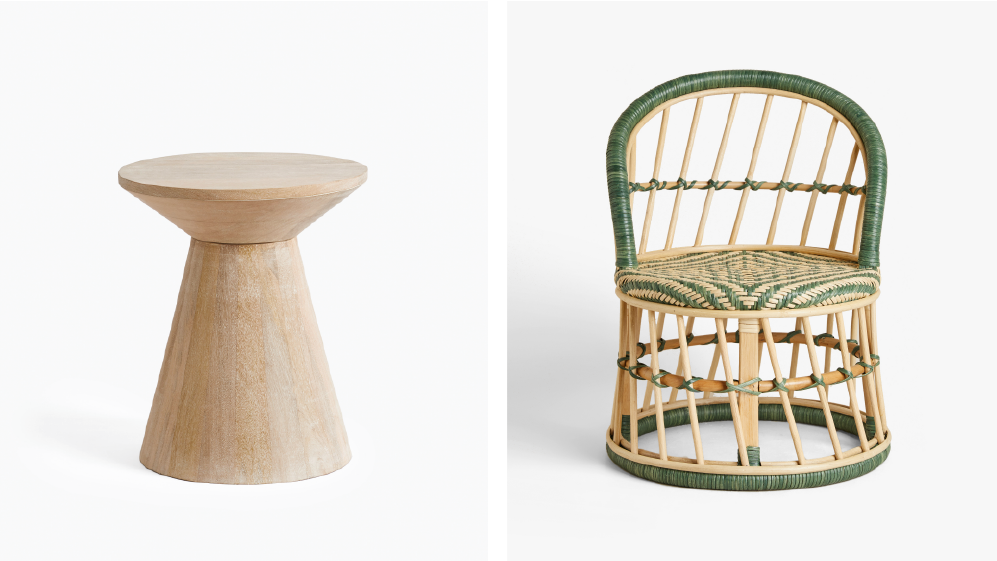 4. Rattan bathroom chair
Rattan is enjoying a resurgence in interiors right now and not just for its good looks, it's also sustainable as it can be fully grown and harvested within two years. If you want a place to perch in the bathroom, a rattan chair will cope with a steamy environment and will always be warm when you sit down! This Round rattan chair in green is priced €89.99 from Zara Home.
5. Cushions made from off-cuts
Dutch atelier Neeltje Geurtsen crafts coolly combined fabric off-cuts of the finest cotton and linen roll-ends, which would otherwise be discarded, and turns them into truly desirable cushions, €85, blankets and curtains.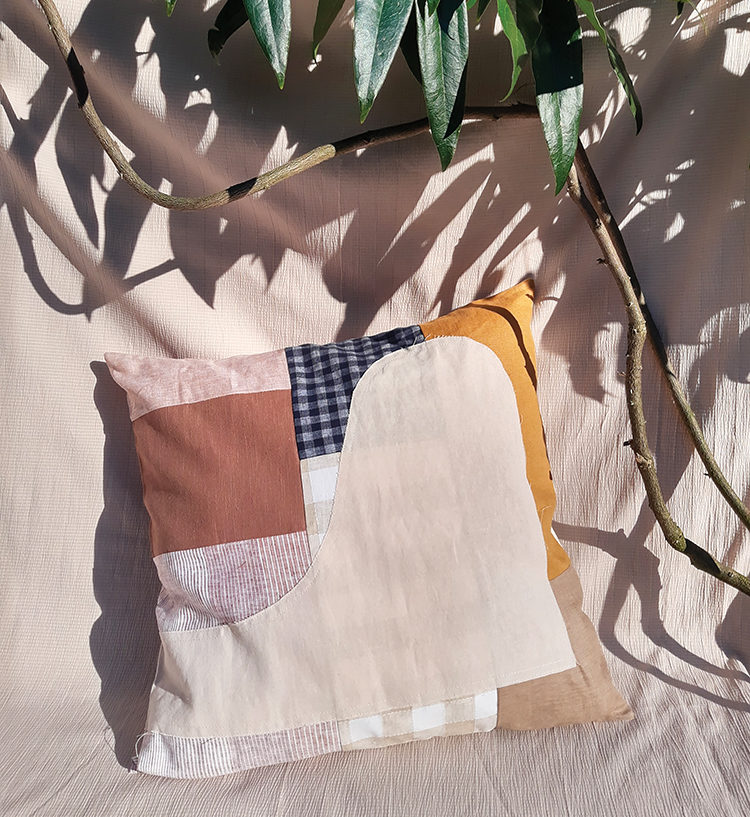 6. Linen bedding
Every part of the flax plant is used in the production of linen, and because the plant is grown with 99.9% rainwater, needing no GMO and very little fertiliser, there's no water waste either. The end product is a fabric which is durable, breathable – meaning it's warm in winter and cool in summer – and soft. And, if you love that crumpled linen bedsheets look, you don't even need to plug in the iron. Piglet In Bed's linen is European-sourced and OEKO-TEX certified, which means it contains no harmful substances. Priced from €49 for a pair of pillowcases, €297 for a bedtime bundle, Piglet In Bed.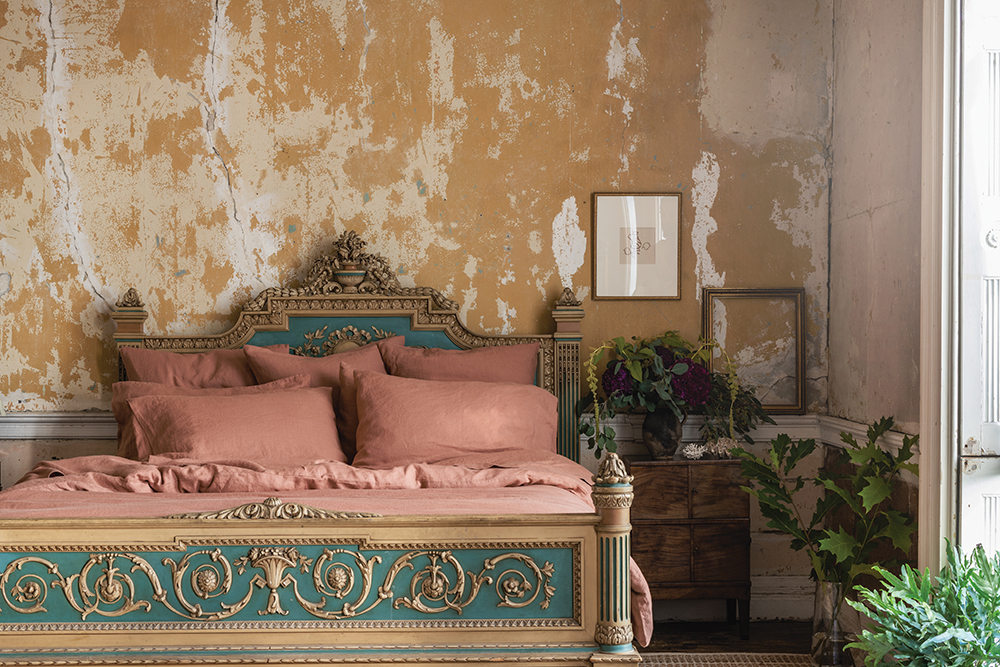 7. Quality dining chairs
Invest in quality dining chairs and they'll last a lifetime, particularly if they are solidly made of oak and have an Arts and Crafts style like this one. The Wishbone dining chair features a high back and fabric seat for comfort and is available from Michael Murphy Home Furnishing for €189.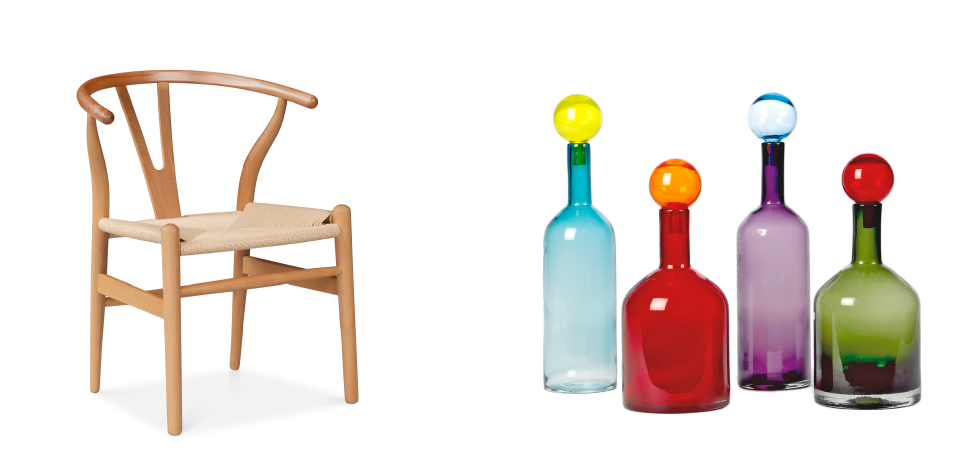 8. Reusable glass bottles
These large bottles by Pols Potten are perfect for both practical uses and for making a colourful display in the kitchen. And, best of all, they can be washed and re-used again and again. Hand-made and mouth blown from colourful glass, a set of four large bottles is priced €325 from Julianne Kelly Interiors.
9. Upcycled lamp
We are shining a light on Kopper Kreation's upcycled Tesla Collection, in particular its floor lamp No. 267, which is made from repurposed copper pipes, from €300. The base is also made from a 5kg weight plate salvaged from a barbell weightlifting set, which was purchased from a local buy-and-sell app.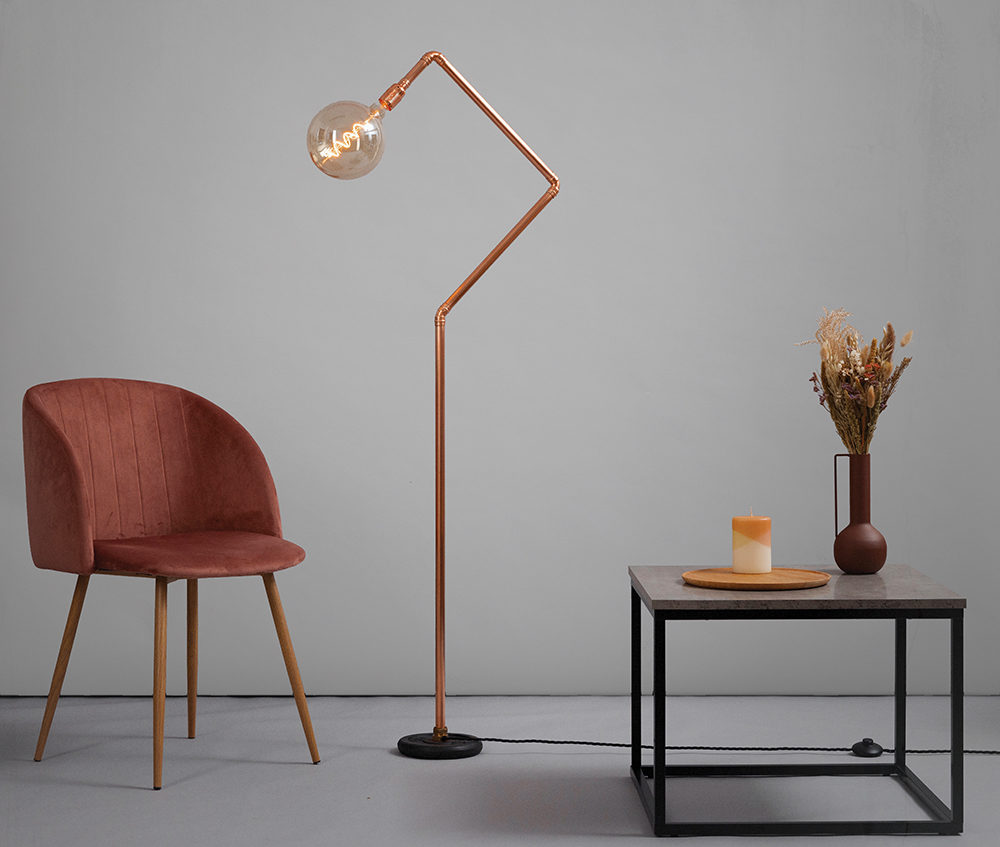 10. Sustainable spa products
Treat yourself to some seriously sustainable down time. Voya's spa and skincare range, part of The Sustainable Edit at Brown Thomas has the environment at its core. Products are made using seaweed from the Irish coast, which not only naturally absorbs carbon dioxide but grows between 30% and 60% faster than plants on land. With only non-toxic and natural ingredients, even the packaging is made up of a special blend of FSC-certified pulps using seaweed with 100% biodegradable packing chips, which dissolve in water. Conscious-free relaxation – perfect! Oh So Scented Lavender Cedarwood and Bergamot diffuser, €45.24, Voya at Brown Thomas.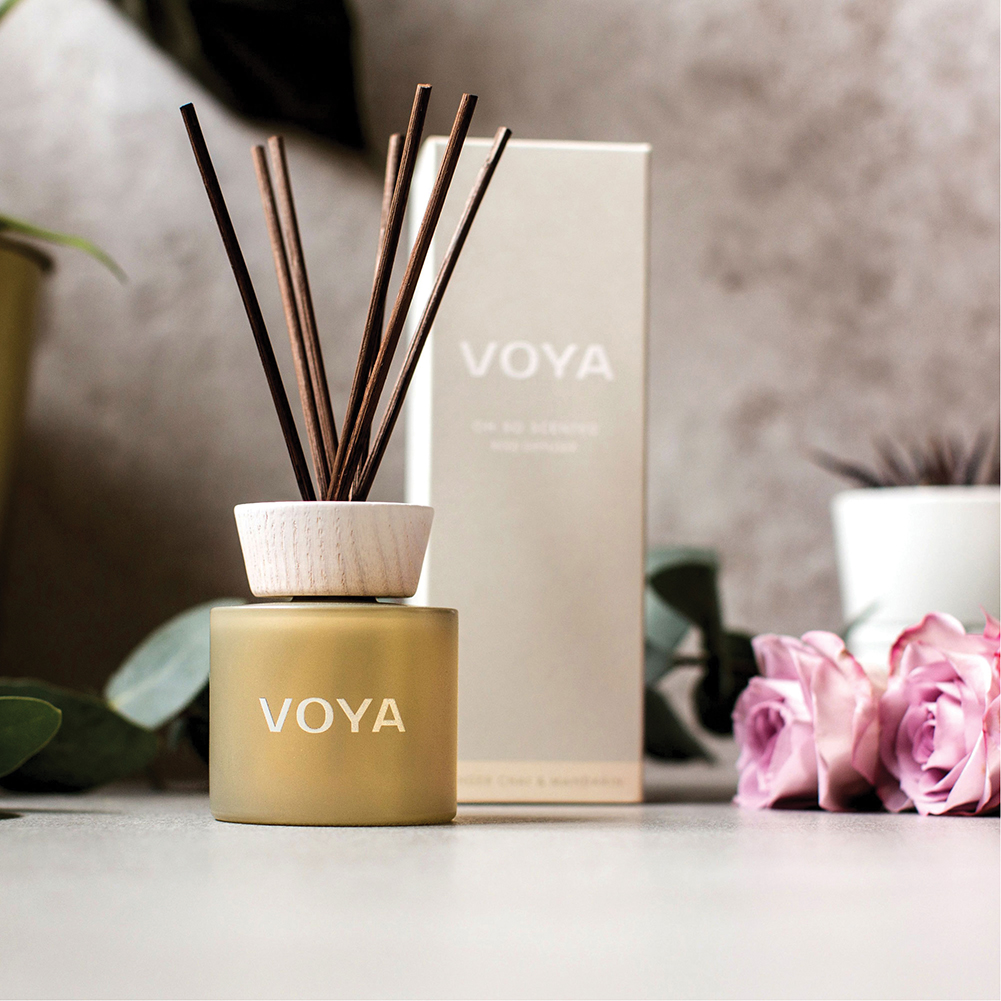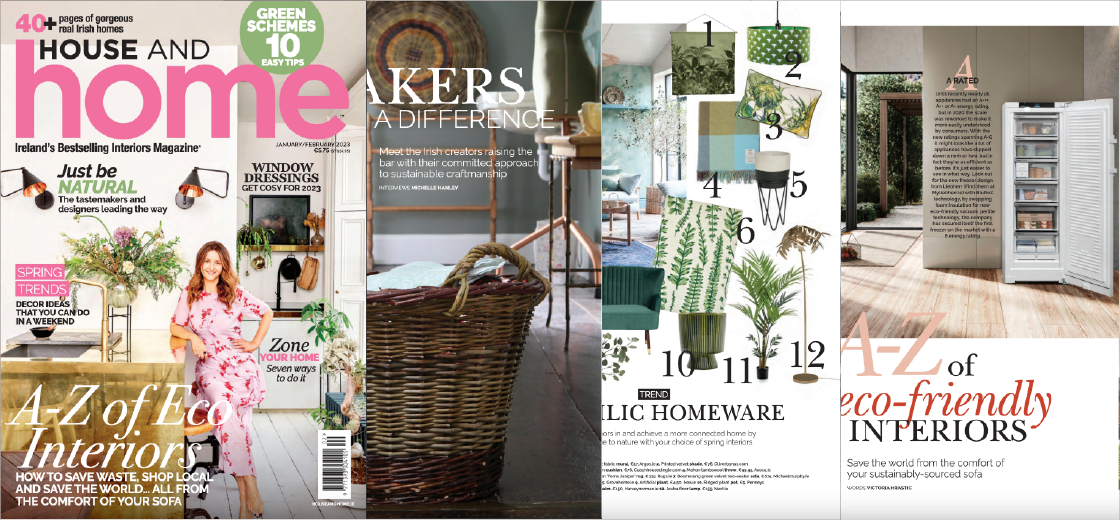 For 100s more eco-friendly home ideas, don't miss the January/February 2023 issue of House and Home, which is on sale now.
Share This Article