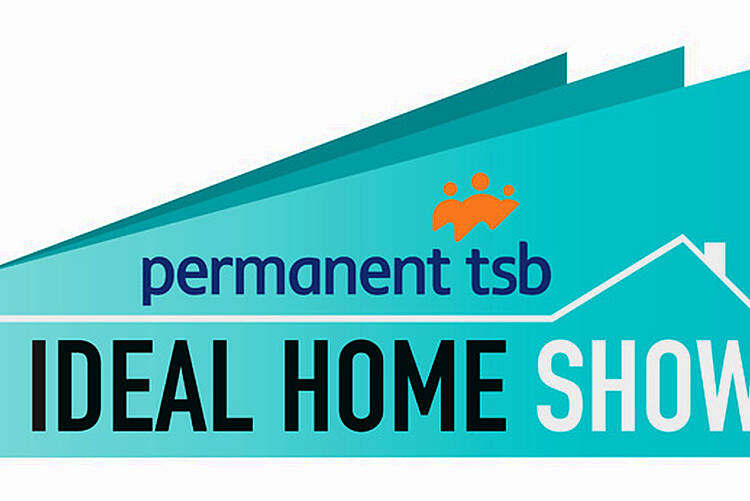 Kicking off from midday at the RDS Simmonscourt, spring's permanent tsb Ideal Home Show returns, this Friday, April 15th, and it's the place to be for homeowners renovating, building and updating their houses. We'll be there all weekend, ourselves, so come and say hello to us at stand L14. We're really looking forward to three days of all things interiors, architecture and brilliant Irish design.
In anticipation, we've rounded up 7 reasons why we simply can't wait.
THE LINE UP
As always, an exciting line up can be expected over Friday, Saturday and Sunday. At hand, to offer advice and answer any of your questions, added to the bill is T.V. presenter and DIY expert, Melinda Messenger. She'll be telling us how to avoid 'cowboy builders', and any other unnecessary pitfalls, from the start to the end of your home project – no matter how big or small it may be.
MEETING THE DESIGNERS
Following an exciting rebrand, Irish owned paint company, Colourtrend, have teamed up with eight amazing Irish interior designers to bring us the Colourtrend Interior Design Forum. Learn all about the designers, right here, and come armed with questions – these are the people to talk to if you're furnishing your space.
GETTING TECH SAVVY
Harvey Norman Connected Home Showhouse is certainly on our radar. Bringing us all the latest in home technology, it's the area that will bring us slap bang into 2016 and beyond.

THE PILLOW TALK
Another Harvey Norman element we're looking forward to is a visit to the Pillow Programme. This is where you can get fitted for your very own custom made pillow. Designed by leading osteopath, Kulwinder Bajwa, you can have your head to shoulder ratio measured, and get fitted, based on your requirements. The benefits mean a better night's sleep – not much to argue with there!
THE INSPIRATION
The Irish Times Home Interiors Fair will showcase the country's leading interiors specialists, their latest ideas and fabulous advice that will leave you with an arsenal of inspiration to take home with you.

THE GREAT OUTDOORS
As we venture into summer, our outdoor spaces are starting to get a look in and that's why the Roadstone Outdoor Living Space makes our list. Michael O'Reilly, from The Garden Shop in Belfast, will be there with practical information on how to make the most of your garden and turn it into a living and dining space you can't wait to show off. Be sure to catch Irish Garden's Gerry Daly on stage, each day, giving advice and inspiration for gardening enthusiasts (more details on www.idealhome.ie).
LET'S TALK MONEY
And last, but in no means least, the moola. We all know home renovation costs have the tendency to spiral out of control without proper planning, so visits to the permanent tsb Advice Centre and the Revenue stand are a must. Believe us, it'll be a credit to you – literally. These areas can lend you a helping hand with finance options and tax breaks you might be able to avail of. It'll put your mind at ease, so you can have a proper look around and have a great weekend.

See you at the show!
P.S. If you haven't already availed, we've included free tickets in the current issue of House and Home or log onto www.idealhome.ie for ticket offers