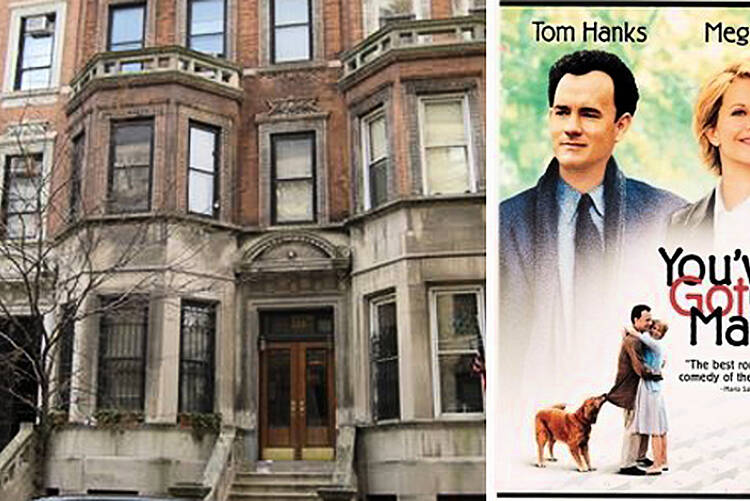 The sad death of beloved writer and director Nora Ephron has shaken Hollywood and her fans worldwide. She leaves in her wake a string of movie classics such as When Harry met Sally, Sleepless in Seattle, Bewitched and You've got Mail. Her movies were feel-good classics which often featured beautiful houses and sets (and Meg Ryan!) As a tribute to this wonderful scriptwriter and director, we're going to take you on a tour of one of our all-time favourite movie houses - Meg Ryan's brownstone from the 1998 romantic comedy You've got Mail also starring the loveable Tom Hanks.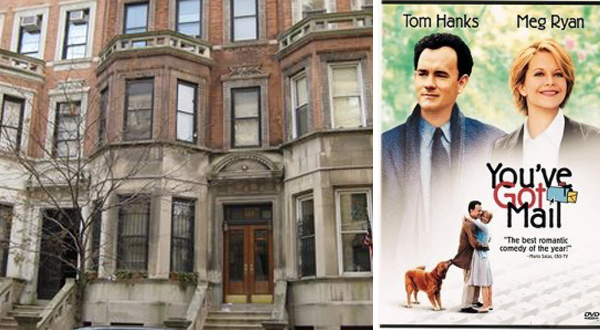 Meg Ryan's character Kathleen Kelly is a children's bookshop owner and lives here at this amazing brownstone on the Upper West Side in New York. Although the size of her apartment is probably a little unrealistic by New York's standards but who cares, that's movie magic!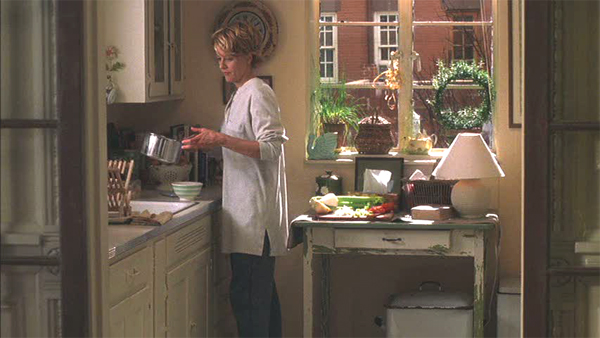 We love Kathleen's quaint and charming kitchen with shabby chic table and vintage bread bin. It looks so lived in and cosy.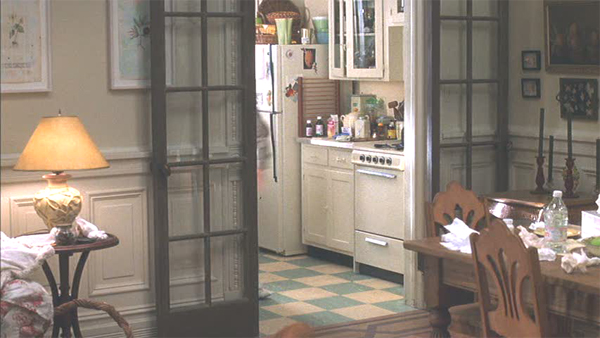 This is the dining area off the kitchen which shows us the beautiful panelling that wraps around the entire apartment.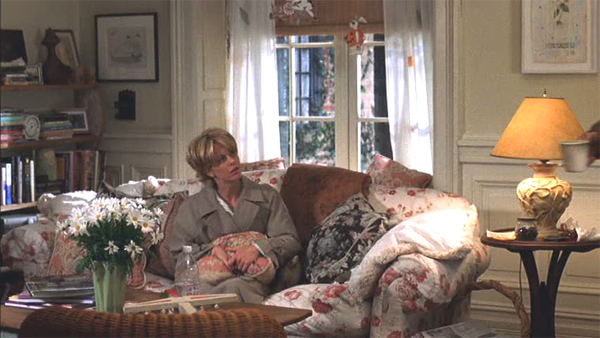 Her huge floral-covered sofa is buried under a mountain of cushions and blankets and looks incredibly cosy and inviting doesn't it?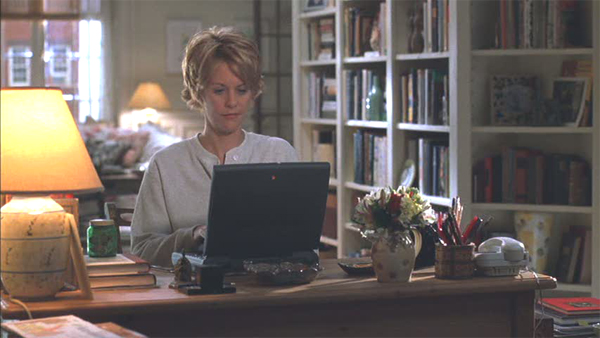 As Kathleen is a bookshop owner and avid reader, it made sense for the set decorators to have books lying around on every surface and to have these floor-to-ceiling bookshelves installed. They add to the charm of this beautiful apartment.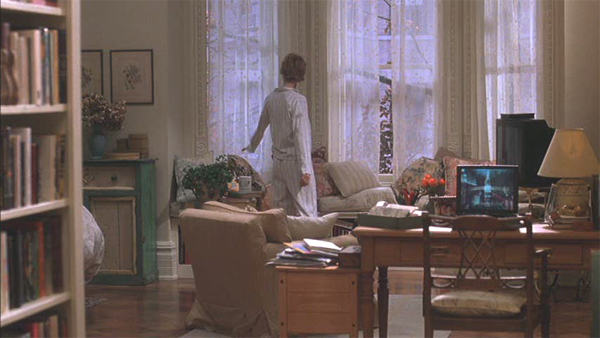 This is the view from the living area through to her TV area at the front of the apartment. Check out those incredible bay windows and window seat!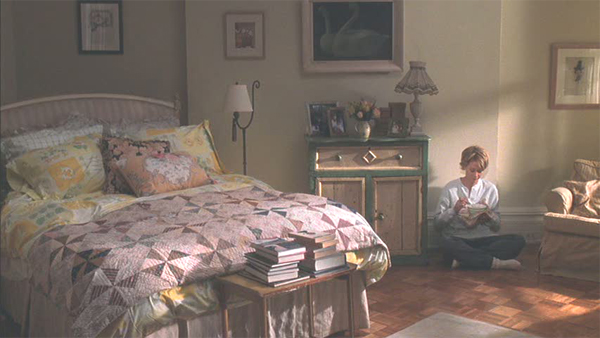 This is Kathleen's bedroom which is impossibly cosy and inviting and features another bay window and lots of vintage and traditional pine furniture. Although this film was made in 1998, we're still loving how it's decorated. What do you think of this apartment? What would your favourite Nora Ephron movie? Get in touch below, we'd love to hear from you.
All images via www.thevintagehome.net