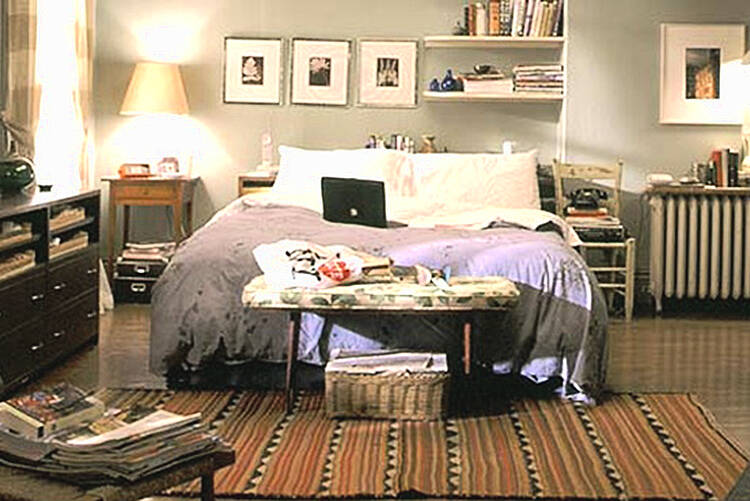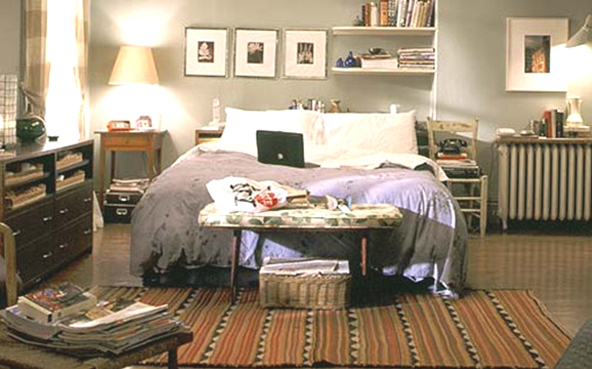 We all remember Carrie's quirky apartment from the iconic (and sadly missed) Sex and the City series. What we want to find out is which style you prefer-her humble old apartment full of flea market vintage finds and a bucket load of personality or her swanky new professionally-designed apartment. Let's compare shall we?
Carrie's old apartment was a hodge podge of different styles but somehow it worked just like some of her crazy outfits, she had a talent for mixing new and vintage with effortless flare and a lot of personality. I love how relaxed and lived-in the space felt and it was totally true to her character. I love how her vintage phone sat on top of a pile of books on a vintage chair which acted as a bedside table. Check out the aztec print rug, it adds a bohemian vintage vibe to her home.

Carrie's rarely seen kitchen is pretty horrific and dated but then she confesses she only uses her oven for storage and always eats out so she doesn't really need it. What's more important to Carrie is having a place for all her Vogue magazines,her books and most of all her clothes and shoes.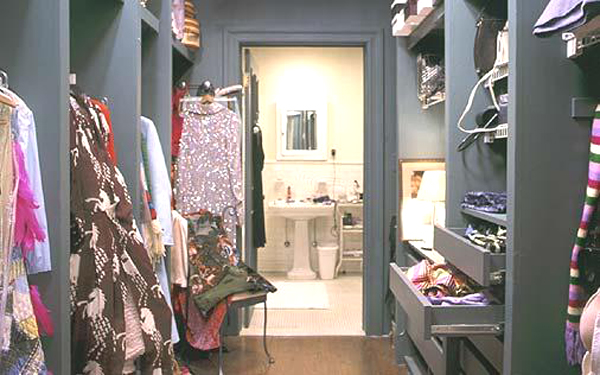 Here's a close up of the most important space in Carrie's apartment-her enviable walk-in wardrobe that leads to her bathroom. I think every woman the world over wishes they had a wardrobe like this and of course the Manolos and designer clobber to go with it!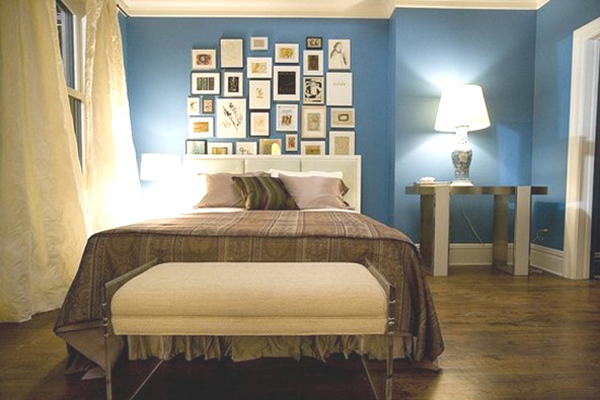 In the first Sex and the City movie after Big jilts Carrie at the altar, she decides to hire an interior designer to redecorate her apartment in an attempt to sort out her life. Being honest I was a little disappointed with the dramatic change. While I think the electric blue walls and fancy new accessories are beautiful, I think it was completely zapped of its personality and what made it Carrie's home. There is absolutely no clutter in sight and I'm not sure how practical it would be as it would be so hard to keep all those mirrored surfaces clean!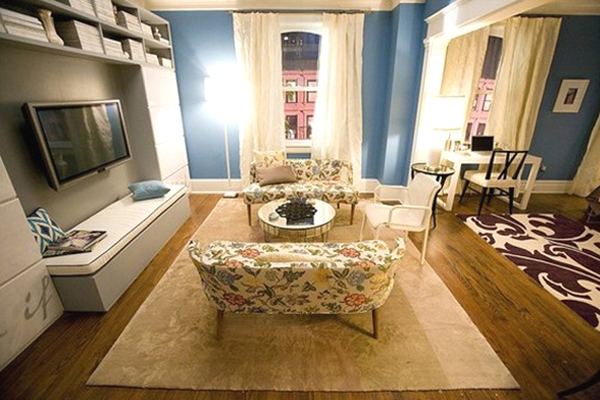 This is Carrie's new living area and while it is stylish with some lovely fabrics and colours, I find it way too stiff for Carrie's fun-loving personality. Aidan's lovely antique leather chair has been replaced with these dainty sofas which are purely for perching with a china cup and certainly not for lounging around gossiping with the girls over cocktails.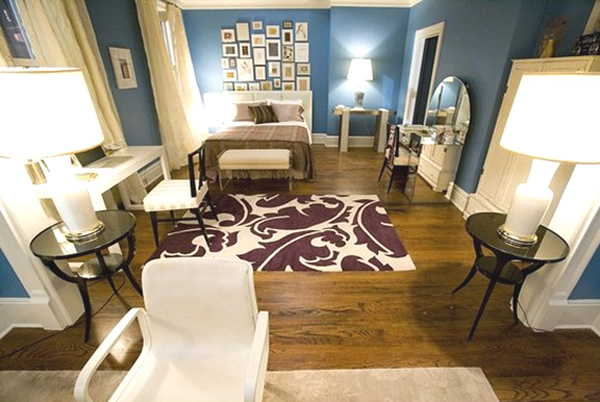 Where is all her stuff?! There is no storage at all in her new apartment, it's all about style rather than function I reckon. Carrie used to literally have stuff on every surface and wasn't the neatest of people so this just doesn't seem like her. What do you think?

/