This Essex home looks like a regular home, right? Well there's a lot more to this ex-council house than meets the eye. The house is filled with the most bizarre collection of rooms, each representing different times and places.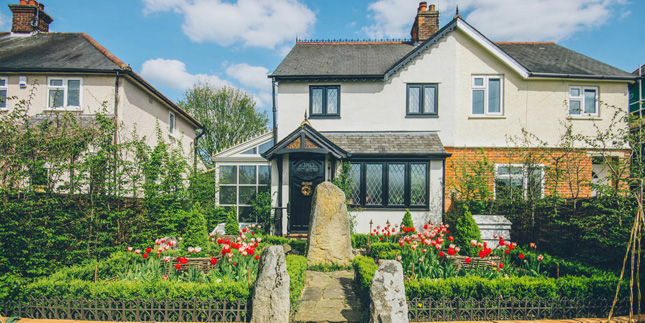 Self-built by John Trevillian in 1990, the three bedroom, semi-detached took 25 years and was completed in 2015. The house is filled with 1,800 pieces of artwork and antiques sourced from all over the world, infusing each room and garden with a unique story.
Although it's still used as a private home, Trevillian has joined 'Invitation to View' which means people can now view this iconic property.
Highlights of the home include the hall of mirrors, the Italian-style stone stairway pictured below and The Starhouse, a Japanese-inspired futuristic conservatory. The house itself is self-funded and run by volunteers, and continues to promote creativity and artistic endeavour. Trevillian himself says, "It is a massive enterprise, and proves that beauty and magic can be found even in the most ordinary of places," which we think is very lovely. Here's a peek inside his wonderful creation.