Wouldn't it be nice if we had some little pick-me-up right now? Some little device that would just come into our homes and both take care of us and entertain us?!
In the midst of Level 5 lockdown restrictions here in Ireland, our homes are working overtime to make up for all the places we can't go. We're working, homeschooling, exercising at home; but more importantly, trying to maintain our sense of calm throughout this difficult period.
Even simple pleasures we might've had before like visiting the cinema, enjoying a leisurely coffee in a café and perhaps even hiring a cleaning service are no longer options. For the time-being, at least, that needs to be done at home. Any clever device that can make it all a bit easier is magic to our ears.
Here are six of the most innovative hero products for making lockdown more bearable.
Dyson Lightcycle lamp
Now that that infamous 'grand stretch' is back, we're rediscovering the mood-lifting effects of light. That being said, if you're working from home, you'll know that getting enough natural daylight is sometimes difficult to get when you're glued to your desk. The new Dyson Lightcycle lamp is the perfect antidote to your WFH blues. Well, WFH blue light at very least!
The clever technology regulates blue light, helps to reduce eye strain and works as a sunrise alarm clock. Most impressively, it intelligently tracks ambient light, time of day and the natural light in your location to determine the quantity and type of light you need. It can store this data for 60 years.

Samgsung QLED television
With cinemas and live entertainment out of the picture, we're binging harder on Netflix than ever before. And with the incredible technology of the Samsung QLED TV, available at Harvey Norman, you can enjoy cinematic quality from the comfort and safety of your own couch.
The QLED range can interact by voice with Alexa, Google Assistant and Bixby and uses dual LED technology to enhance both the audio and colour quality. The impressive technology was developed as part of an initiative backed by renowned filmmakers James Cameron and Martin Scorsese. If it's good enough for them...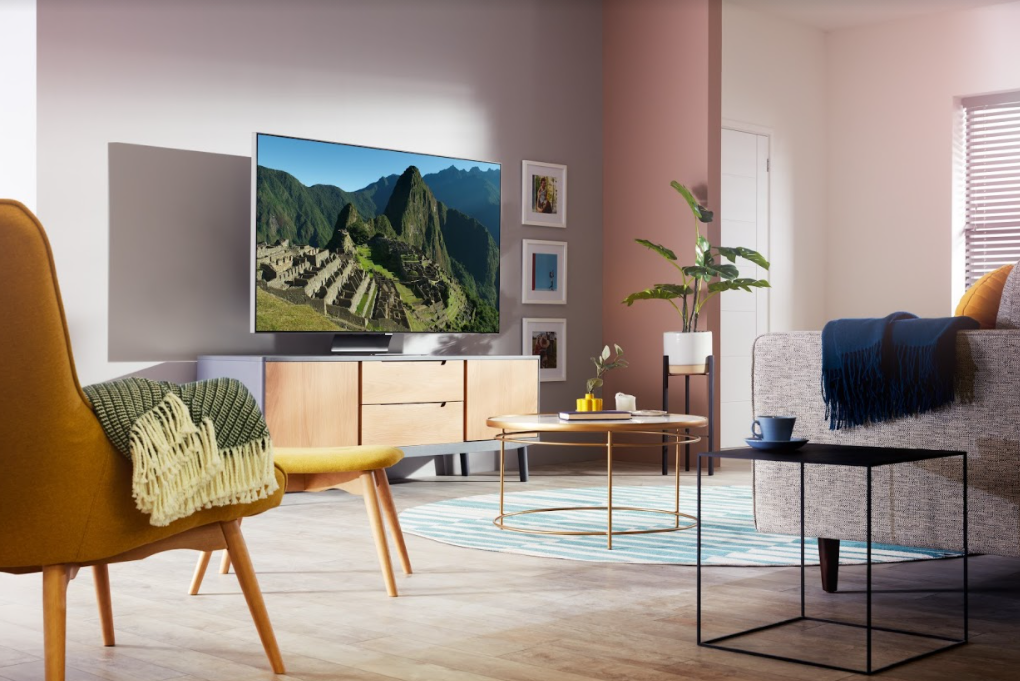 Google Nest
With one router covering up to 120 square metres, the Google Nest WiFi is that helping hand around the house we all need. This voice-activated router is the perfect starter piece for any home. Use it to command tasks, manage your day and and interact with services.
The mesh router is available in three different colours, and uses impressive speed in a user-friendly manner. Even if you're spending lockdown alone, you'll at least have something to bounce ideas off.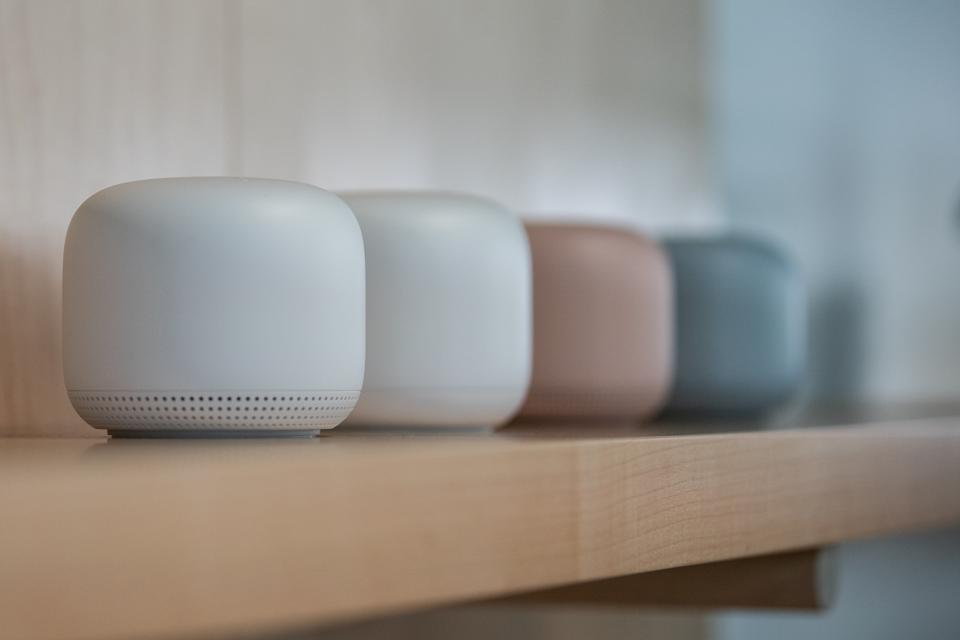 Dyson Pure Humidify+ Cool
Feel the midday slump all day while working from home? The new Dyson purifier/ humidifier hybrid is perhaps exactly what you need to breathe new life into your home office space. Designed as a personal purifier fan, this nifty contraption can sit happily on your desk, or even beside your bed to help you breathe easy at all times.
Indoor air can be up to five times as polluted as outdoor air. This is a grim thought, considering how much time we're spending indoors this year. The clever filtration system used by Dyson eliminates gasses, dust and germs and creates a more hygienic environment. Definitely a winner for the times we're in.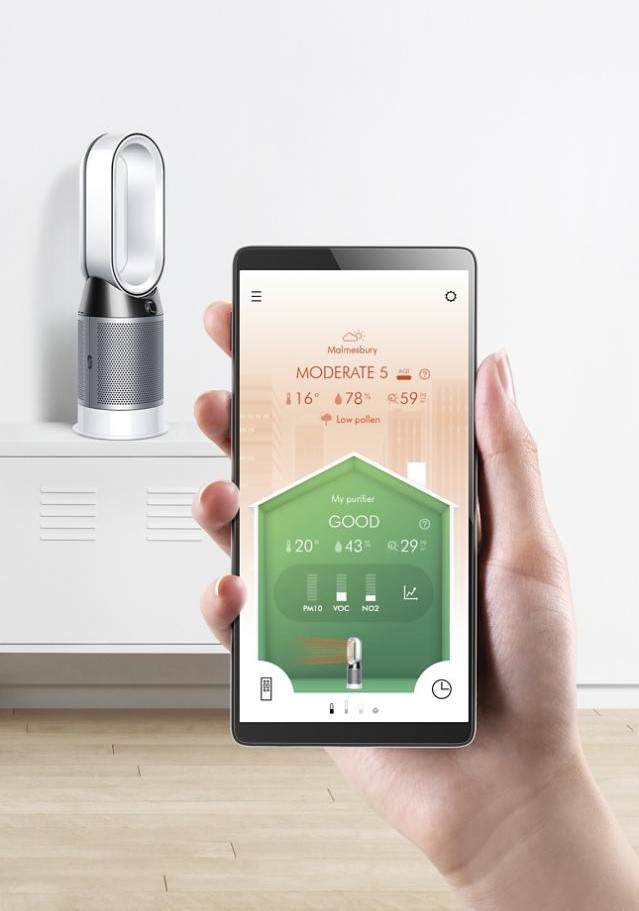 Miele Triflex HX1 Pro
Lightweight, cordless and with a runtime of 120 minutes, the Miele Triflex HX1 Pro is probably the next best thing to having someone doing the vacuuming for you. The functionality of Miele's first ever cordless vacuum makes zooming around the floors a seamless and easy task.
The 3-in-1 modular design improves flexibility and works well on ceilings, upholstery as well as floors.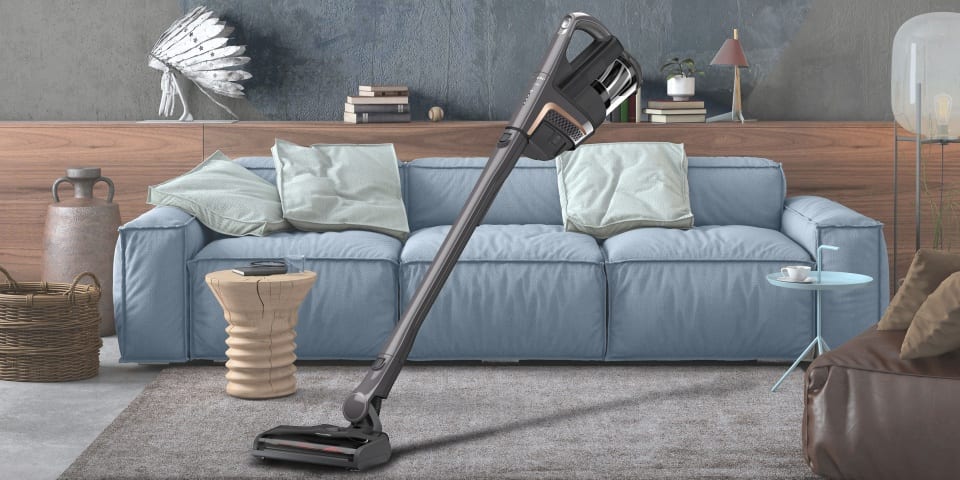 Sonos Beam
Beam me up, Sonos! Activated by voice, remote or the Sonos app, the Sonos Beam soundbar is the ideal accompaniment to the living room. The Beam "was specifically tuned by Oscar-winning sound engineers to emphasise the sound of the human voice so you can always follow the story."
In addition to the media audio wow factor, the Beam has a built-in Google Assistant and Amazon Alexa which allows you to shop online, check the news and have your questions answered-- all hands free.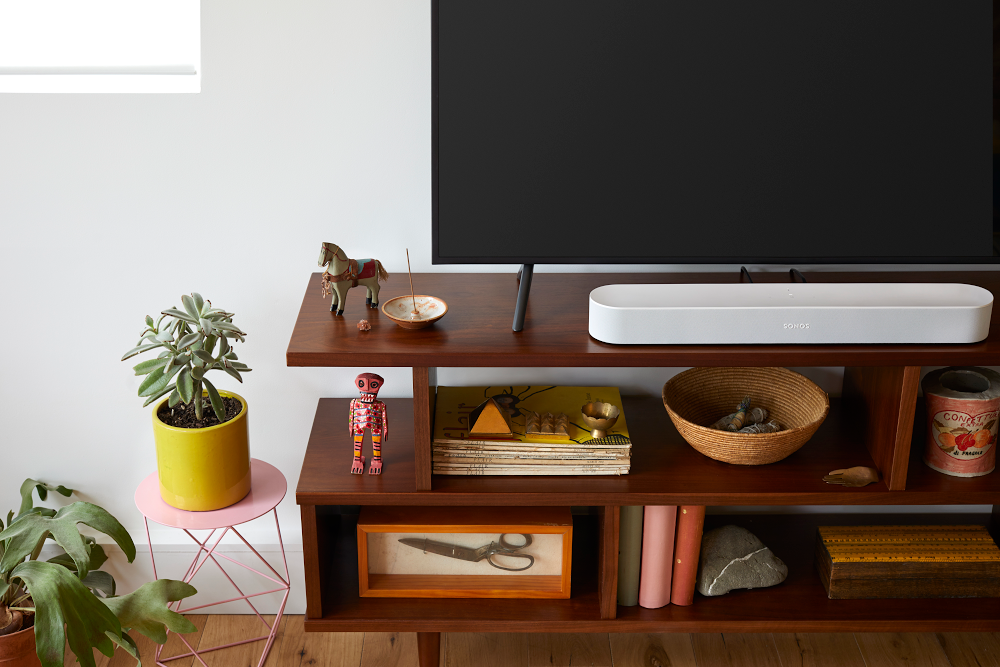 Be sure to pick up our brand new March/ April issue for more clever tech picks!