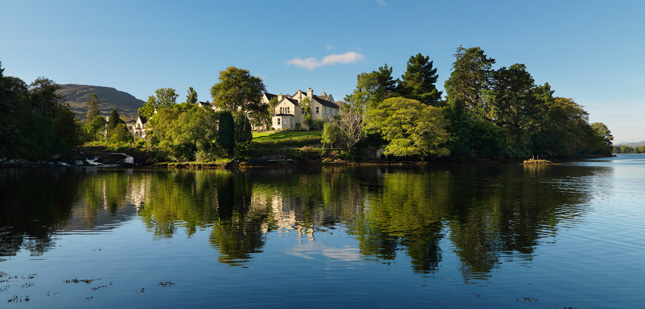 Originally a hunting lodge located by the Sheen waterfalls in Kenmare, this is a five-star hotel in Kerry like no other; there are few places where you'll be lulled to sleep by the calming sound of rushing water before waking up to a mountain range, right outside your window. So, when lead interior designer, Hugo da Silva took on the refurbishment of Sheen Falls Lodge, it would have been a crime if these stunning, natural and constant elements weren't his inspiration. In turn, he has inspired us; the hotel's new refurb is packed full of elements that we can inject into our own homes. We are taking note.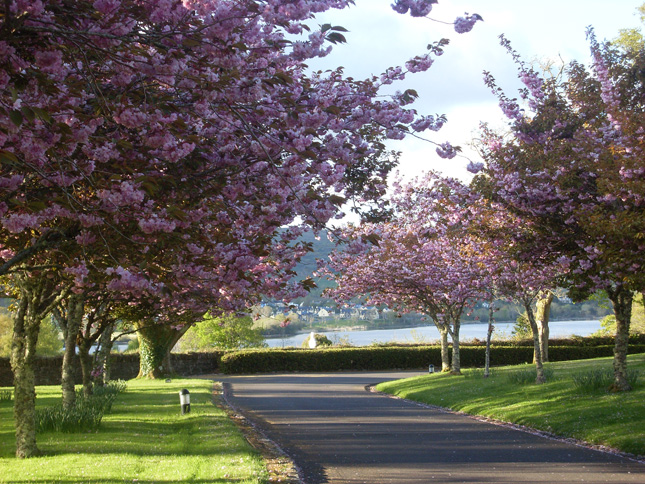 "We started going for short walks and discovering the amazing colours of the rocks and plants around the hotel, but mostly enjoying the peaceful water flowing. The landscape definitely had a profound influence on the interiors – the bedrooms were designed as a visual echo chamber of the external landscape and they work as a complement, bringing the softness and serene ambiance inside for guests to enjoy," says da Silva.
Greeted by the tree-lined avenue that leads you up to the hotel, you can instantly sense this reflection of nature through the sporadic display and varying sizes of The Dots (coat hangers designed by Lars Tornøe for Muuto) in the bedrooms' hallways.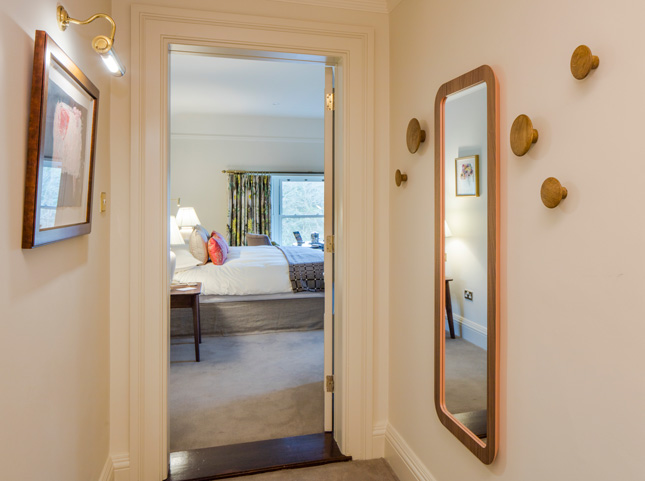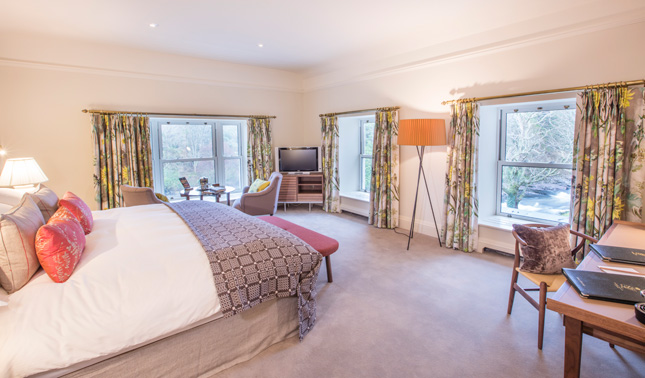 "We had the freedom to reinterpret the interiors but key characteristics like warmth, comfortable luxury and elegance were the main focus of the project," da Silva says.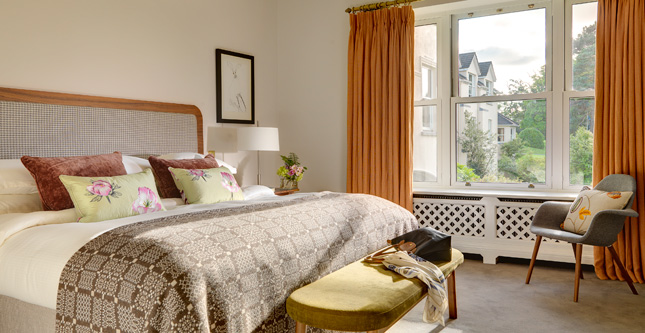 Da Silva wanted to maintain a sense of localness at Sheen Falls Lodge, actively looking for local suppliers to involve in the project. Everything has been made and married to the design scheme with great attention to detail. Created by basket maker, Eamon Tobin, even the recycling bins are finished with a wood detail label made by a local joiner. Each bedroom features original artwork by local artist, Christine Bowen; her paintings grow directly from living and working in Kenmare.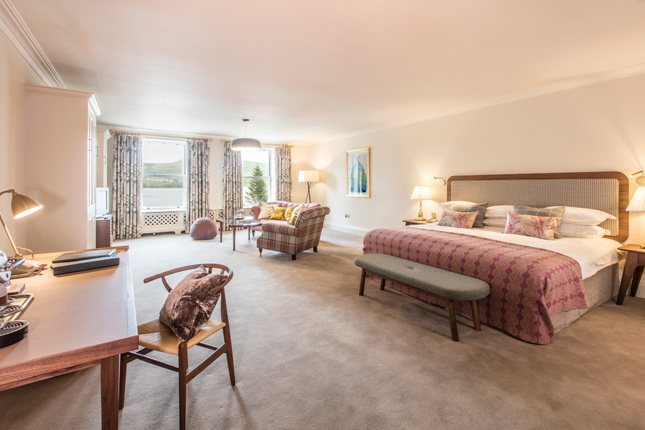 The curtains were crafted by The Fabulous Fabric Company in Ballyvourney, Cork. The fabrics reflect a mixture of textures and elements to reinforce the connection with the exterior landscape. The richness of the landscape is captured in the mixture of floral linen and embroidery floral silks, cosy velvets and plain, as well as textured, wools.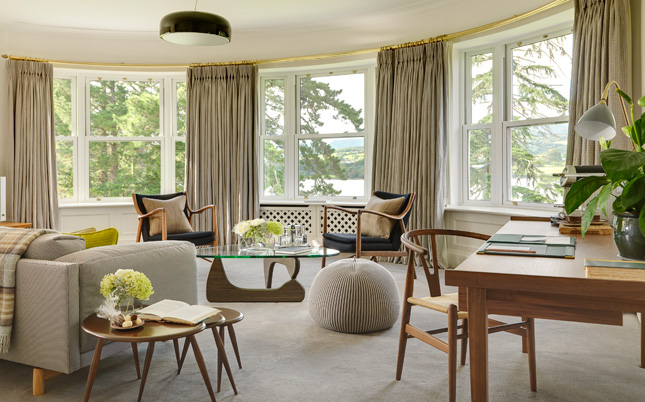 Da Silva created a set of furniture specifically for the project. Taking inspiration from mid-century modern design, each item was produced by a west Cork furniture company and shows crafted details and soft edges. Making use of natural veneer and solid walnut, they've created surfaces that simply ask to be touched, used and enjoyed. "Being involved with this, from beginning to end, has to be our highlight," da Silva says, speaking of the buttoned benches and desks, especially.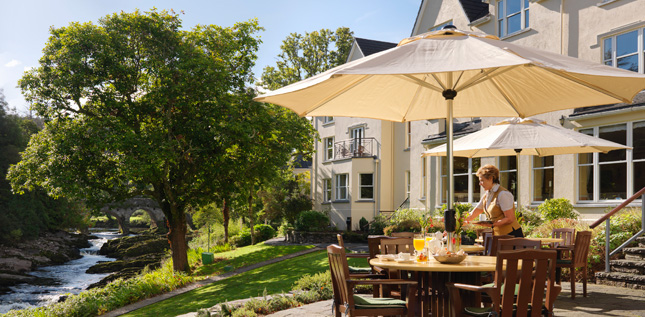 "Our personal goal wasn't to create a strong design but an ambience and a natural setting, so guests can feel comfortable and at home."
Just in time for the hotel's 25th anniversary, this year will see the completion of Sheen Falls' refurbishment, which began in 2013. Facilities include renowned restaurant, The Falls and Easanna Spa, all set in one of the most beautiful parts of Ireland. For more, visit Sheenfallslodge.ie