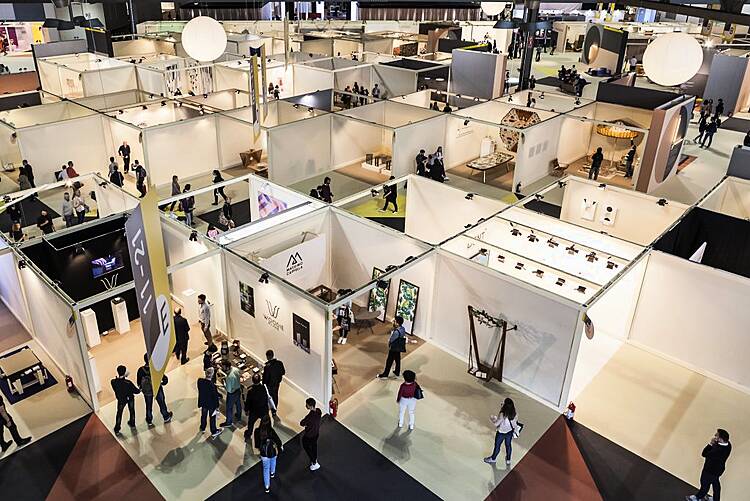 A whole city celebrated, exhibited and proudly presented their love for global product design and interiors, this month. As the world's largest furniture fair, Salone del Mobile, part of Milan Design Week, is the hub for industry leaders in homewares and furniture design. If there's any one place to get an overview of emerging trends and inspiration, it's in this northern Italian city, each April.
This year, I had the opportunity to catch up with Alison Hill, Creative Director at DFS, and her design team, at the show. Making her way to furniture fairs throughout Europe, regularly, it's here that Alison discovers the long-lasting looks that inform her design decisions. These aren't flash in the pan trends, either, what she spots at Salone del Mobile can inspire her, and the design team's work, for many seasons ahead. Having previously designed for The Conran Shop, Debenhams and Liberty, Alison is no stranger to these trips; they're all part and parcel of her design process.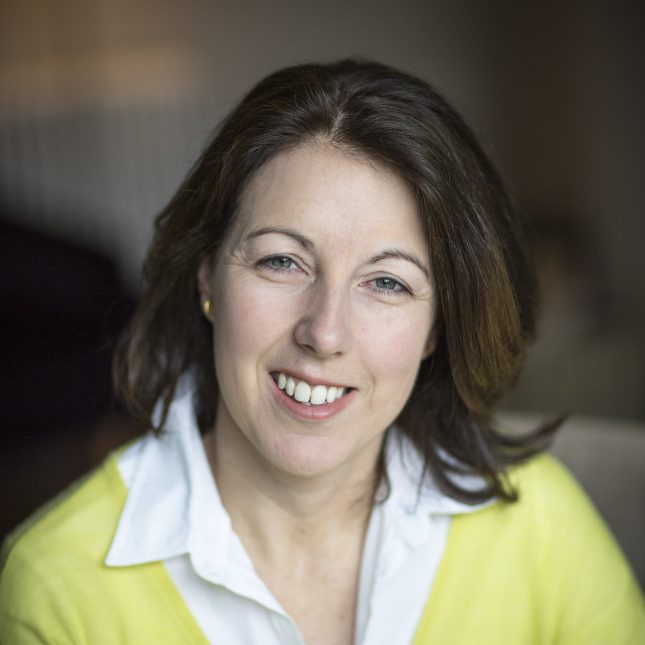 Alison Hill, Creative Director at DFS
So, what exactly can we expect in our sitting rooms, this year, and well into 2018? Many of us will be happy to know that marble, velvet and burnt orange are here to stay, but here's a closer look at the types of lounges we'll be lusting after – and, with Alison's guidance, how you can emulate these looks, really easily, through her edit of armchairs, footstools and sofas.
The shape
"Curves are often seen as sensual and pleasing, and translating these shapes into products such as curved-back chairs allows people to hide away in their interiors. This 'cocooning' shape in furniture is increasingly popular, and is something we've reflected across different styles of armchair to fit with different looks."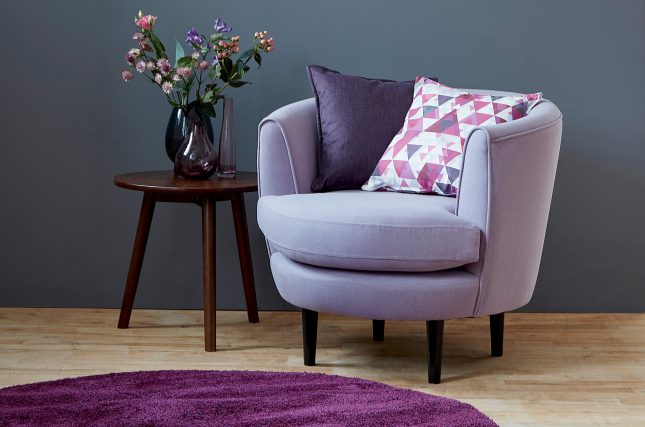 Discover the comfort of cocooning with the Lark Tub chair, €519
"I think in the traditional market, everything is square," Alison tells me of living-room furniture. "It's challenged [at Salone] with curves, promoting more personal space, like lobby furniture in hotels."
The revival
"The multifunctional requirements that people expect from their homes means that a room often needs to be able to morph from sitting room to play room to entertaining space. There is something comfortable, yet practical, about an ottoman. It's somewhere to perch, to set up a game, place a tray, sit a computer on or put your feet up. The ottoman offers an alternative to the traditional coffee table without any of the hard edges."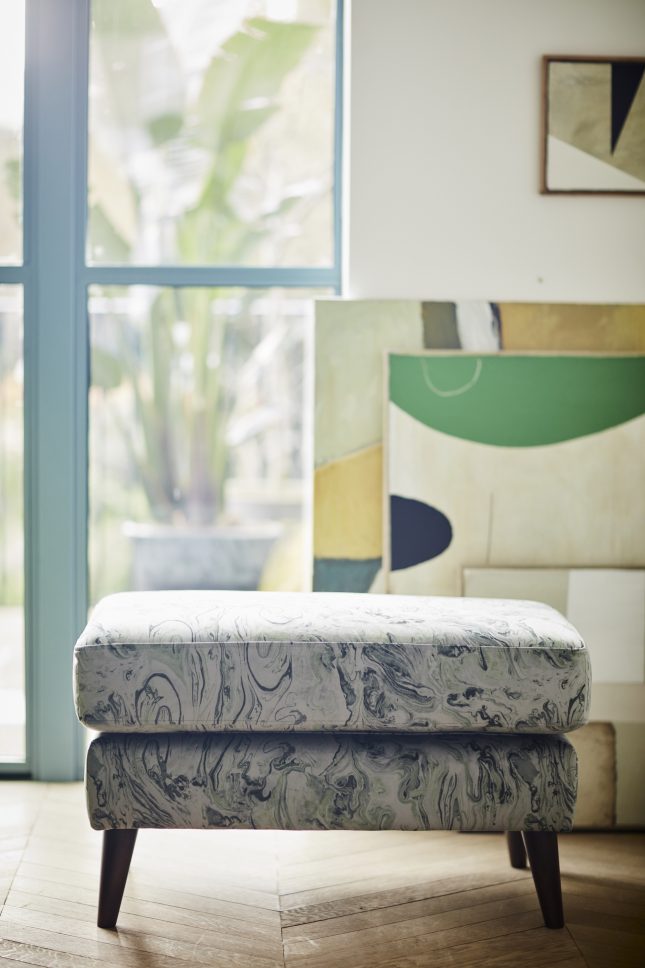 Rediscover the ottoman with the Topaz footstool, €389 until 30th May
"The table is over," says Alison talking about this trend she has coined 'The Ottoman Empire'. "The ottoman, truly is, the most underrated piece of furniture because it's so multi-functional."
 The finishes
"Velvets featured strongly throughout exhibitions, with its richness and depth adding luxury to many new designs. As did marble, with nature's most alluring pattern bringing a deeper sense of opulence."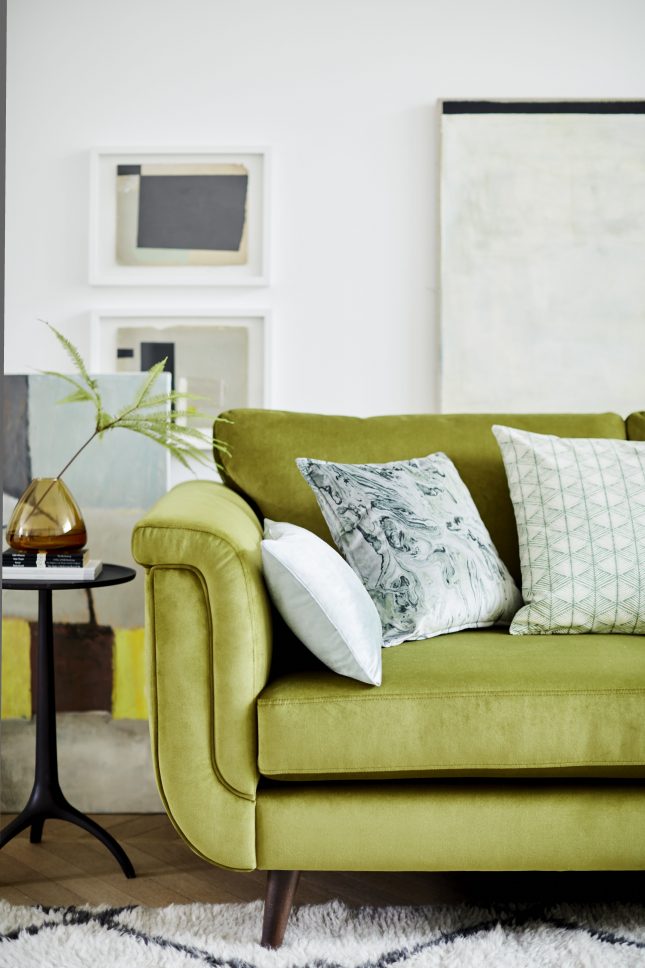 The Topaz sofa in lime takes the style stakes further and incorporates all three of these major Salone del Mobile trends. The zesty beauty features a luxurious velvet texture you'll love to sink into with marble accents that are a treat for the eyes. €1,039, until 30th May.
The colour
"Burnt orange took the crown for dominant colour in the latest furniture designs at Salone del Mobile, this year. Flanked strongly by its complementary colour, green, with botanicals and plants providing a revitalising sense of the outdoors alongside the lust-worthy orange hues. As urban living is on the rise, more and more people are living without direct access to a garden or outside space, so this need for greenery is increasingly translated to our interiors. It is widely recognised that to enhance a colour it must be sited with its other half. Burnt and rusty oranges provide the perfect base to layer restorative green life into our homes."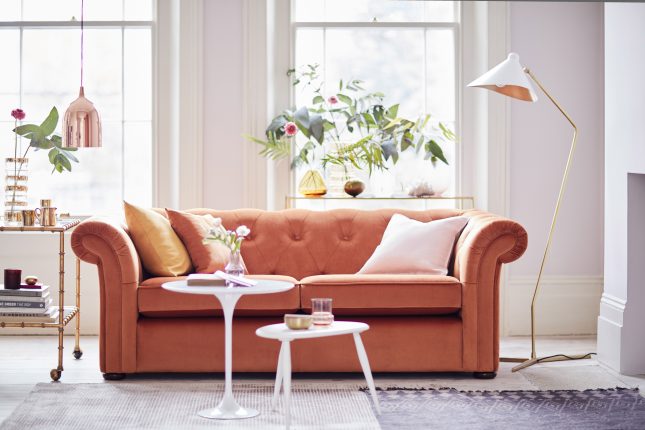 Get the burnt orange look at home with the Ashby three seater sofa in Marmalade, €1,039, until 26th June.
The vibe
"Comfort was at the core of many of the designs in Milan with loose shapes, tactile materials, casual softened silhouettes and relaxed styles dominating. Form and function fused to deliver the best of both worlds – aesthetic beauty and the ultimate in casual comfort."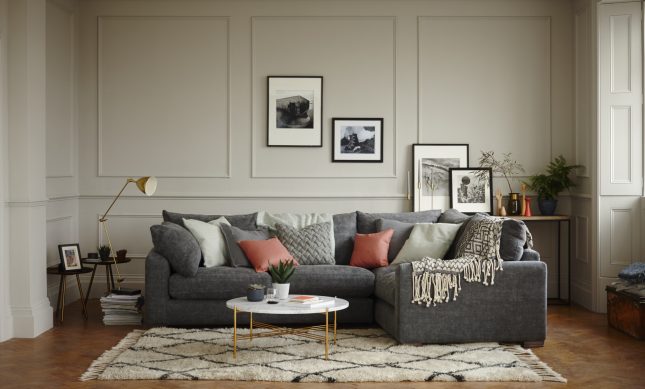 Relax in style with the linen Keswick three seater sofa, €1,625
But wait, that's not all...
Here, Alison tells us more about the discoveries she made at Salone del Mobile.
My favourite stand…
"Rolf Benz; it really captured everything in one go; craft, wonderful colour, dark greens and a great backdrop. It did an interesting job at being relaxed with lovely fabrics."
The biggest surprise…
"That the swivel chair, which would normally make you think of an office, is becoming domesticated – especially with velvet finishes."
The revelation…
"That I can buy leather – it's not black anymore."
The takeaway…
"We want to pursue frames at DFS and there were so many things on plinths at the show."
The trend that's still relevant…
"Craft – I like the dull tones of metal and the clever people using craftsmanship."
The one thing that makes me happy…
"That grey is gone."
Almost half a million people make it to Salone del Mobile, each year, to spend a design-filled six days in Milan. With more than 2,000 exhibitors from 165 countries, you'd be hard-pressed to leave without an arsenal of inspiration. Many of these trade fairs leave Alison with the confidence that her trend predictions are relevant. "I thought it was a beautiful show," she says. "People worked harder and had to be really innovative – treating furniture display like the catwalk."
To see more designs from the DFS range, visit Dfs.ie