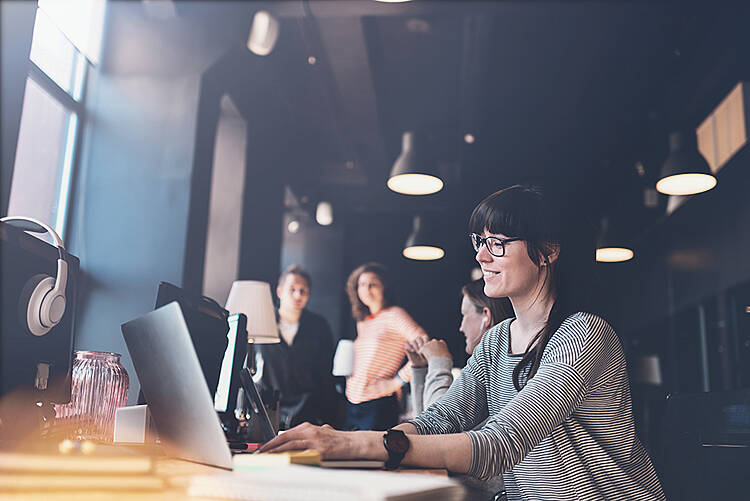 House and Home is Ireland's leading Interiors media brand, reaching a targeted, engaged audience across print, web, social and events, 24/7. Now 23-years-old, House and Home has grown from its original print roots, and it is still expanding.
This is an exciting time for magazine media: House and Home, as a niche publication, has a stable and growing circulation and the expansion of its brand pillars has allowed it to find new audiences and growth.
We are now seeking an Editorial and Branded Content Assistant who will work directly with the Editorial Director to help us grow House and Home further. This hybrid role will see the right candidate working across the print title on each issue, developing content for print and online, and assisting on shoots, as well as working on our branded content campaigns and events. You will be assisting in the planning and development of multiple events each year, and our 360-degree branded content campaigns for our clients, which roll out across all our platforms.
The right candidate will provide strong support to the Editorial Director and in turn, this role offers you the chance to develop and strengthen your skillset – vital for a modern career in media.
To apply, you will need to meet the following criteria:
Editorial requirements
Approximately half of this role is involved with creating top-quality magazine editorial across words and images, and an existing background in this is essential. You will have:
A minimum of two to three years' experience in an editorial role on a compatible print or digital title with a similar lifestyle focus (women's interest, interiors or similar).
Proven excellent copy writing skills for both print and online with lots of published examples to back this up.
You'll understand the web and know how to write SEO-optimised copy for our online version.
You're an ideas factory – you're constantly thinking of the new and next for us to cover.
You'll have a packed PR contacts book.
A genuine passion and interest for home interiors and will be knowledgeable about the current interiors influencer landscape.
You'll have a knowledge of standard word processing software and a knowledge of InDesign for editing and basic Photoshop skills would be an advantage.
Previous experience working with photographers/stylists/developing shoot concepts and briefs would be an advantage.
Commercial-savvy requirements
There is a large commercial aspect to this role; working on creating pitches and briefs to clients is key. You will have:
A strong commercial mindset with the ability to create ideas that will resonate with both the brands we work with and our readers.
Excellent organisational and communication skills – you'll be a whizz at using presentation tools and can make a killer deck, Excel, scheduling and planning to organise shoots, events and more.
A basic understanding of client account management would be a big bonus.
No fear of picking up the phone.
A can-do attitude is an absolute must. Being willing to learn and take feedback is key.
Knowledge of Facebook Business Manager would be an advantage.
How to apply
Please send:
Your CV,
Along with a cover letter which outlines why you'd be right for this job,
PLUS two samples of work (preferably with a lifestyle or interiors focus)
to [email protected] before 28th June 2019. Good luck!