Lifestyle blogger Carrie Waller of Dream Green DIY has lived in her home in Virginia for two years. She loves the architectural home look of 1960s California ranch houses, but wasn't expecting to find one in her native Virginia. One walk through of the home in person and she was sold - the interiors turned out to be as beautiful as the exterior and she had to have it.
They've furnished the home on a very tight budget, buying 'not quite perfect' vintage furniture which they've then fixed up or reupholstered, but due to Carrie's styling prowess, you'd never guess. The result is a light, bright home with a cosy, vintage vibe, full of eclectic mid-century modern touches.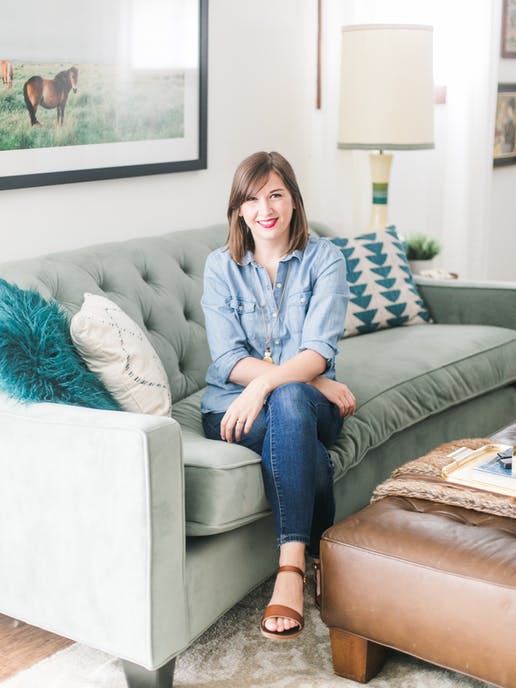 Carrie decorated the 1958 square foot property according to the trends for years, but this year, she took a different tack and started decorating according to her guy. "I've never felt more at home," she told Apartment Therapy.
The home is still a work in progress, with the ceiling in their upstairs bathroom full of gaping holes and drywall as a prime example of this. "The joys of being a DIY decorator...everything tends to happen in slow motion as we wait on time and budget to allow for certain updates and repairs," she says.
However, you'd never guess looking at the rest of the home, styled so perfectly, the whole home feels much more expensive than it was. All of her buys may not be genuine mid-century pieces, but that doesn't stop how effective the combination of the furniture, wooden panels and white walls is.
See the full list of sources over on Carrie's blog post about her house, and tour the full house below!