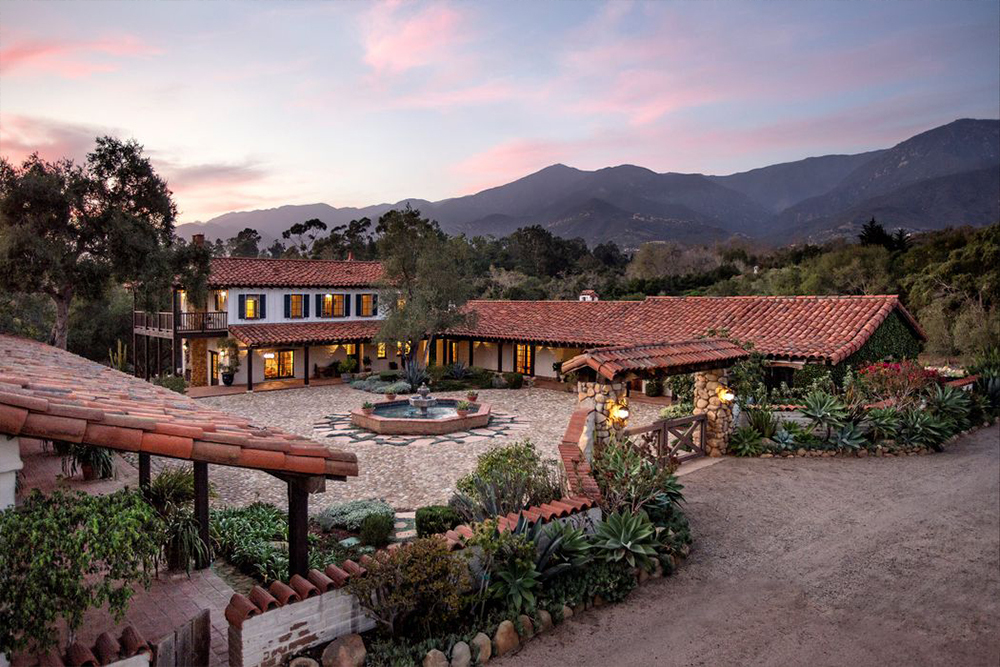 Ellen DeGeneres has a reputation for having excellent taste in interiors and decor, but she's racking up quite the reputation as a real estate aficionado as she buys and sells her homes. We already toured her former Beverly Hills home, and now she's just flipped a home in Montecito, California, having purchased an $18.6 million beachfront home in Carpinteria, Santa Barbara in between.
Ellen and wife Portia de Rossi just sold their California property for a cool $11 million after purchasing it less than a year ago for $7.195 million. The equestrian estate is located near Oprah Winfrey's gaff, and spans over six acres. The mid-1800s home is a four bedroom, four and a half bathroom home with incredible views of both the ocean and the mountains. The rustic exterior and wrap-around veranda open up to a home with some beautiful decor and interiors. Expansive wood-beamed ceilings bring the whole space together alongside some gorgeous country details.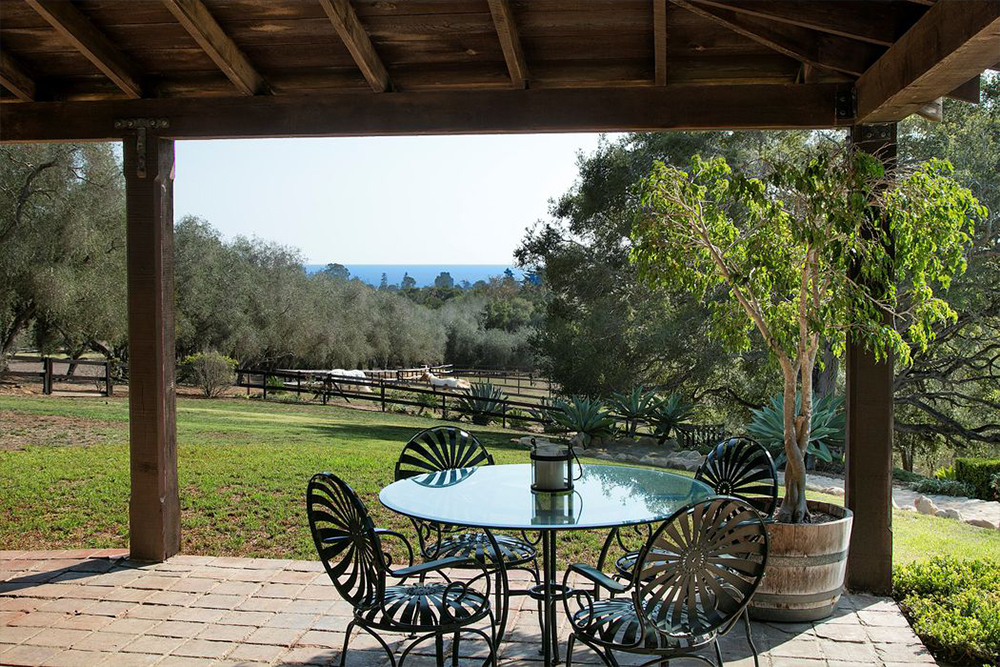 It's the estate Ellen calls 'The Promised Land' because of the amazing views and how it's anchored by a historical adobe hacienda that dates back to the 1800s. In addition to a pretty spectacular 50-foot long combination living and dining room with matching fireplaces at either end, the (relatively) modestly proportioned main house includes a sunny kitchen and adjoining informal dining area that opens up to the veranda. There's a basement level games room and storage space alongside a master suite with fireplace, small walk in closet and spacious bathroom. It sounds like being a guest at Ellen's house might be a dream just for the interiors alone!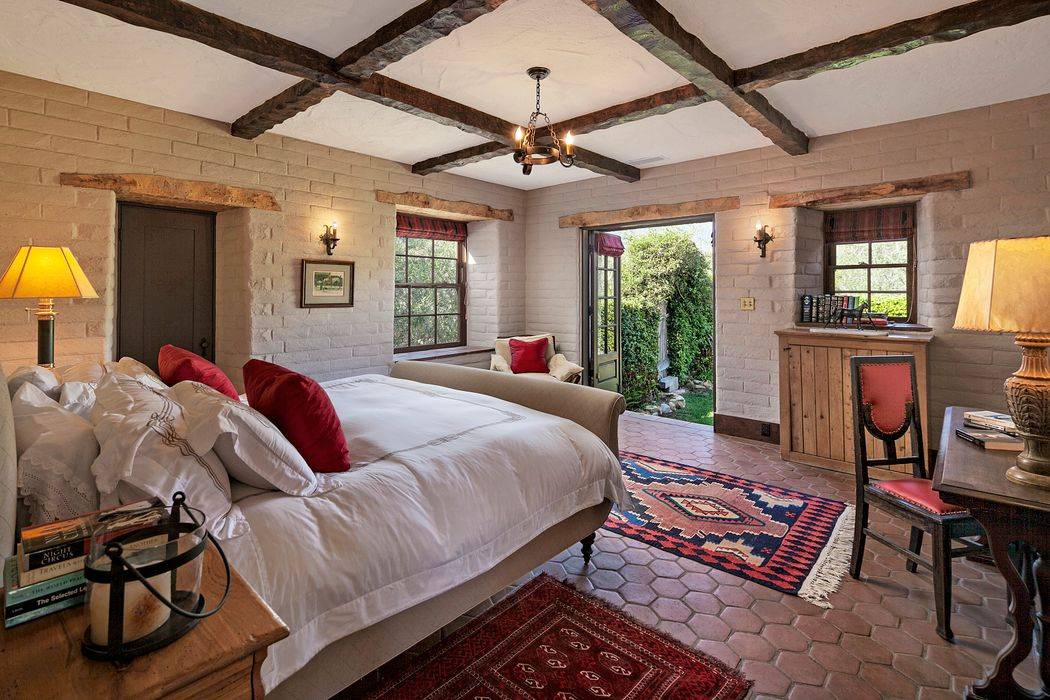 As if that wasn't enough, the property also has a four-stall horse barn with tack room beneath a purple-flowered jacaranda tree and the stable sits next to a fenced riding arena and pasture.
Sounds amazing, right? Let's take a look around!